Happy 451st birthday, William Shakespeare! If you had lived in modern times you would no doubt have enjoyed yellow cake with chocolate icing. We'll think of you as we savor each delicious bite.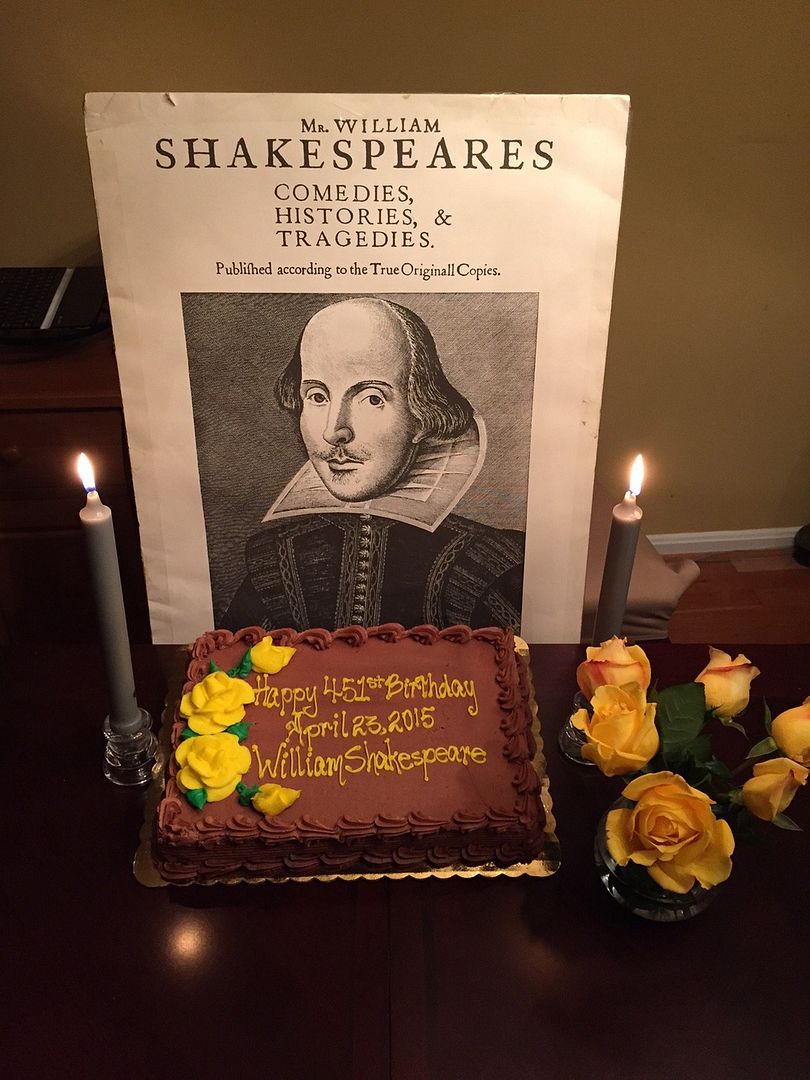 I had planned a diary with the title, "Shakespeare: Was He or Wasn't He? And If He Was, Who Cares?" but decided it would be futile. I don't really care whether or not Shakespeare was bisexual. Whether he was or wasn't, the fact that Master Shakespeare left us a magnificent legacy in the form of the plays, the sonnets, and the long poems, is enough for me.
To give non-Shakespeare fans some idea as to why Shakespeare's sexuality is in question, let's consider two sonnets. (Just two—we don't want to bore you by ranting on and on about it.) Please undo the ornate Elizabethan lock and follow me into the salon for the discussion.