Reposted from PsychoSuperMom by PsychoSuperMom
(a gospel response to some of the sillier homophobic hypocrisy exhibited by opponents of marriage equality)
Discuss
Reposted from Community Fundraisers by mettle fatigue
This is a followup diary to
the one I posted last week
, which was itself a followup to
the one in January
(please see these for more details). Longtime Sacramento-area kossack
aitchdee
found herself disabled by rheumatoid arthritis, unable to work, and facing immediate tax auction of her modest condo. Serious roof leaks had consumed her savings and now made it impossible to sell the condo for enough to pay the tax liability, so she turned to us fearing that she was about to become homeless.
The good advice she received here helped her file the correct form of bankruptcy just in time. This does NOT discharge her tax debt, but it forces the county to wait one year before the auction. Meanwhile, she's received assistance from another expert kossack in completing her application for SSDI benefits, and is thought to have a good chance of success (because she is so obviously ill in ways that interest SSA). Now, she needs financial help to keep going for the estimated 4-5 weeks until she gets a response. (If the response is negative, she's in trouble and she knows it, but if she is accepted, then she can figure out how to find a living situation that's affordable for her once she loses the condo.)
If you can help at all, now or in a week or two or three, please continue below the fold to learn how. She is so close to being okay, and even small amounts can help her eat, feed pets, keep the lights and water on, get the expired car registration renewed -- all life's expenses that do not wait just because there is no income. And if you have nothing to spare, please consider helping with recs, republishes, mention in open threads, and social media shares and tweets, to help us reach others who might have more resources.
Continue Reading
Reposted from TexMex by mettle fatigue
A Response Team volunteer message to donors.
ShelterBox Response Team volunteer Becky Maynard has a message for donors and supporters which we're releaseing as she's 30,000 feet in the air flying to join the ShelterBox relief efforts in Nepal after Saturday's eaarthquake.
https://soundcloud.com/...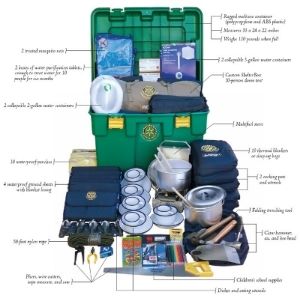 Continue Reading
Reposted from michelewln by mettle fatigue
I wrote yesterday of my problems with the landlords. We may be able to get the car out tomorrow. Today however we got a 30 day eviction notice. Reid is still in the hospital and ill. We don't have money to move or fight them. I'm desperate. Can you help?
Continue Reading
Reposted from PsychoSuperMom by PsychoSuperMom
His positions toward women (and LGBTs, minorities, and just about everyone else) are far more offensive than his behavior toward women journalists . . . but he's comedic gold!

Discuss
Reposted from ruleoflaw by JekyllnHyde
Under Sara's Fingernail
In a box from Portland
across half a continent
care of Sara and Ann, of hands and souls
carrying hope, good, and true
from strange friends, friendly strangers,
opened with feathers and fingertips
Wrapped like an onion
of like minds dissonant,
paper shelled, agreed to differ in layers.
Savor and sob sweet sulphur.
Many voices, much to consider,
makes my heart hurt well.
Mushy legged, fright coughed
needle stuck, copper mouthed man,
duck feet wrapped in the blessings,
gathered, wound, woven, sewn.
Torn is bound, bound is healed
one stitch at a time.
Our divinity dreams our world into being.
Tears of gods stain our pillows.
We rise on the grass of our own gardens.
Wash in the dew of Eden daily born.
Poppies, hops, cabbage and the joy we have planted here
feed others after we have dissolved into eternal rain.
See the creator of the universe.
Look up from the sink.
Look into the eyes of those around us. Love what we see there.
We are forever bone-dust, tears and stray sparks.
If you missed my call, look for me on the nearest leaf,
beside a creaking gate, under the hoof of a she-goat.
Continue Reading
Reposted from PsychoSuperMom by PsychoSuperMom
. . . because some stories are crying out for a showtune!

Discuss
Reposted from PsychoSuperMom by PsychoSuperMom
Cruz comparing his climate change denial to Galileo's breakthroughs is so absurd, it deserves a Monty Python-esque ballad!
EMBED CODE:
Discuss
Reposted from Sara R by Sara R
it is a constant lament in our country that things are not made here anymore, that our biggest export seems to jobs. Well, Daily Kos has produced some steps in the other direction, supporting the advertising of small business owned by Kossacks through the Kos Katalogue and inspiring the creation of new things. Pootie Pads came about that way, they were inspired by the Pootie diaries and are a support to the ladies who make the community quilts.
Pootie Pads are little quilts packed with aromatic herbs for pets. All our fabrics are pre-washed so there is no toxic sizing to harm your furbaby. And our herbs are organic. For cats, we have the finest, freshest catnip from right here in Oregon. Trust me, it is nothing like the stuff that comes from Asia -- and we use a lot of it. For dogs, we have a soothing blend of lavender and thyme that we are told is very calming for anxious dogs.
Here is the Pootie Pad store for cats
and
Here is the Pootie Pad store for dogs
Today's diary is particularly for the kitties because we have some new fabrics for them. To wit:
Continue Reading
Reposted from PsychoSuperMom by PsychoSuperMom
How fitting that the disgraced politician's favorite show (or at least the source of his decorating style) was a soap opera about the dying days of an unsustainable privileged class, financing its lavish lifestyle by taking advantage of servants (or in Schock's case, his constituents & donors)
Discuss
Reposted from PsychoSuperMom by PsychoSuperMom
Here's a musical explanation of this basic truth, from an exasperated Jewish-mother-for-marriage-equality:
Discuss
Reposted from Community Fundraisers by JekyllnHyde
We had a fundraiser for fineena a couple of days back and you guys kicked ass. I can't tell you how thankful I am for your kindness and generosity. These qualities are the finest the human race has to offer and this community overflows with them. It does my old heart good to see it.

"Be kind whenever possible. It's always possible."

The Dalai Lama
Continue Reading
You can add a private note to this diary when hotlisting it:
Are you sure you want to remove this diary from your hotlist?
Are you sure you want to remove your recommendation? You can only recommend a diary once, so you will not be able to re-recommend it afterwards.