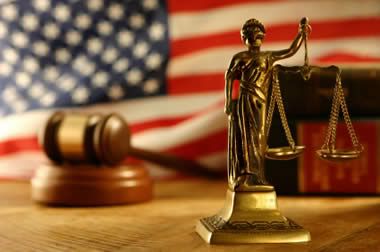 There is an update about a situation in Oklahoma which I reported about in mid-August. At the time you all were kind enough to elevate the story to the Rec List.
The Oklahoma Court of Civil Appeals has overturned Oklahoma County District Judge Bill Graves' denial of a name change in the case of Christie Ann Harvey.

The judge wrote that a person cannot actually change one's sex through surgery because the DNA stays the same.
Judge Graves:
To grant a name change in this case would be to assist that which is fraudulent. It is notable that Genesis 1:27-28 states: 'So God created man in his own image, in the image of God created he him; male and female created he them. And God blessed them, and God said unto them, be fruitful, and multiply, and replenish the earth.' The DNA code shows God meant for them to stay male and female.
In the four-page reversal, the appeals court found that Graves had abused his judicial discretion.

Harvey contends there is no fraud in identifying oneself by a traditionally male or female name while having the DNA of the other sex. We agree.

The law does not require males be given traditionally male names, or females traditionally female names, by their parents at birth. Additionally, there are numerous gender-androgynous names.

The relevant issue in a name change proceeding is not whether the applicant's DNA corresponds with the traditionally male or female name preferred by the applicant. The statute does not change the sex of the applicant, only the applicant's name.
Mostly Oklahoma judges have routinely granted name changes for transpeople. Graves was an exception.
It's an inconvenience when you have a driver's license that has your female picture and the name is still Steven. It's just a sad thing when there's somebody like Judge Graves in the system.

--Christie Ann Harvey
Asked for comment, Judge Graves couldn't withhold his contempt:
I guess the guy gets his name changed.
A second case, that of Angela Renee Ingram, is also being appealed.
In that case Judge Graves verbally told the petitioner:

You can't change what God gave you.
You know what, Judge Graves? If it were possible to change DNA, you would just search for another reason to enact your hatred of us.
In an update to last night's Transgender Day of Remembrance 2012, I'd like to share this heart-breaking video: