Overnight News Digest, aka OND, is a community feature here at Daily Kos. Each editor selects news stories on a wide range of topics.
The OND community was founded by Magnifico.
Andrew Fazekas

Kick off the New Year with the annual Quadrantid meteor shower, which will peak tonight into tomorrow morning.

During the peak period between 3 a.m. and dawn local time, as many as a hundred shooting stars per hour will be visible from dark locations in the Northern Hemisphere. (Read about the 2011 Quadrantids.)

While the glare of the waning moon will mute the display somewhat, "don't let that stop you from stepping outside, as intense activity is limited to only six hours," said Jim Todd, planetarium manager at the Oregon Museum of Science and Industry.

There's also no need for binoculars or telescopes to catch this sky show, according to Geza Gyuk, astronomer with the Adler Planetarium in Chicago.

By DAVID PITT

Iowa Secretary of State Matt Schultz is moving forward to establish procedures for removing voters from registration rolls if they can't prove citizenship, with a public hearing scheduled for Thursday expected to draw critics who want to stop the change.

"Schultz's proposed voter-suppression rules will unfairly target Latino immigrants, intimidate voters from exercising their rights, and could result in voters being purged from the rolls without cause," said Ana Belen Mancebo, a member of the government watchdog group Iowa Citizens for Community Improvement. Mancebo, of Des Moines, said in a statement released Tuesday that the group plans to ask Schultz at the hearing to abandon the rule.

An American Civil Liberties Union of Iowa attorney also plans to speak at the hearing in opposition to the rule, which allows Schultz's office to mail a letter to anyone on voter rolls who shows up as a noncitizen in other databases. It gives those targeted for removal from voter registration rolls 30 days to file a challenge. A second notice would be sent with another 30-day response period if there is no answer to the first. Those receiving letters requesting information on their citizenship would also be allowed to ask for as much time as needed to produce documents to prove citizenship, said Chad Olsen, spokesman for Schultz.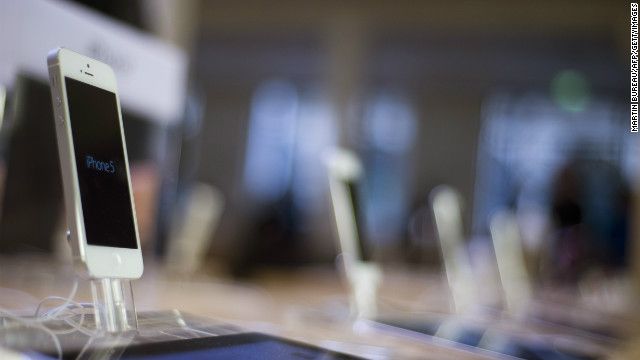 By Jethro Mullen

The robbers, police say, were "well informed" and had carefully chosen the time and place of their heist.

As police officers were busy keeping an eye on areas popular with New Year revelers, four armed and masked robbers forced their way into an Apple store in central Paris and made off with as much as $1.3 million worth of iPhones, iPads and other devices.

The robbers entered through a service entrance into the store, which had closed for the day, using violence to intimidate store employees, said Agnes Thibault-Lecuivre, a spokeswoman for the Paris prosecutors office.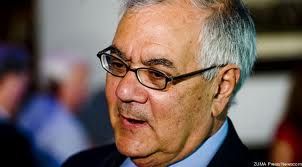 By: Paul Solman

In an exit interview that aired on PBS NewsHour Dec. 26, economic correspondent Paul Solman spoke with Rep. Barney Frank, D-Mass., who plans to retire from Congress at the end of his term in January 2013.



By Dara Kerr

Six states have officially made it illegal for employers to ask their workers for passwords to their social media accounts. As of 2013, California and Illinois have joined the ranks of Michigan, New Jersey, Maryland, and Delaware in passing state laws against the practice, according to Wired.

With Congress not being able to come to agreement on the Password Protection Act of 2012, individual states have taken the law into their own hands. Both California and Illinois agreed on password protection laws in 2012, but the laws didn't go into effect until yesterday.

The laws are designed to prohibit employers from requiring an employee or job applicant to provide their username and password for social media accounts, such as Facebook, Twitter, or Instagram. Assemblymember Nora Campos, who authored the California bill, called the law a "preemptive measure" that will offer guidelines to the accessibility of private information behind what she calls the "social media wall."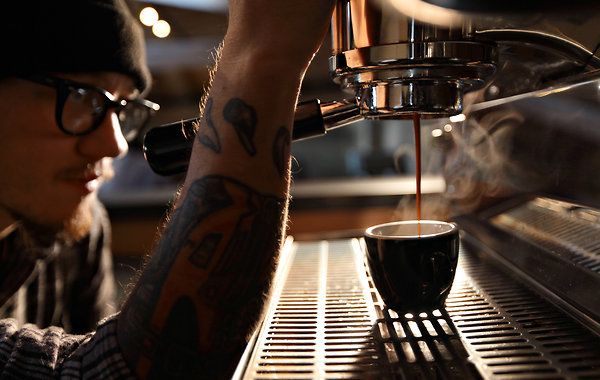 By MATT RICHTEL

TRISTAN WALACH has a tattoo of the famous Las Vegas welcome sign on his neck. He goes by the name Ant. He teaches people how to make coffee, professionally.

I have come to learn from him.

"People like you are the best to train," he says, sizing me up. "You don't have bad habits or preconceived notions. You're a blank slate."

We're at Sightglass, a cafe near downtown San Francisco with a huge coffee roaster near the front door. But Ant and I are tucked away upstairs, cordoned behind a chain and a sign: "Training in Session."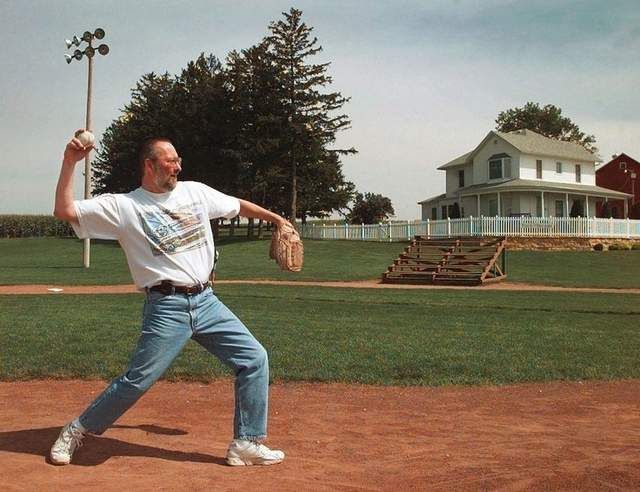 An investment group that includes Hall of Fame third baseman Wade Boggs has completed its oft-delayed purchase of the eastern Iowa farm where "Field of Dreams" was filmed and plans to begin turning it into a large baseball and softball tournament complex in the spring.


Go the Distance Baseball LLC said it closed on the deal last week for the 193-acre farm in Dyersville, paying sellers Don and Becky Lansing $3.4 million, plus interest. The Lansings originally listed their farm more than two years ago for $5.4 million.
Go the Distance plans to transform the state landmark into All-Star Ballpark Heaven, a 24-field youth baseball and softball tournament complex. Construction is expected to begin this spring, with the first tournament games scheduled for 2014, the Des Moines Register reported.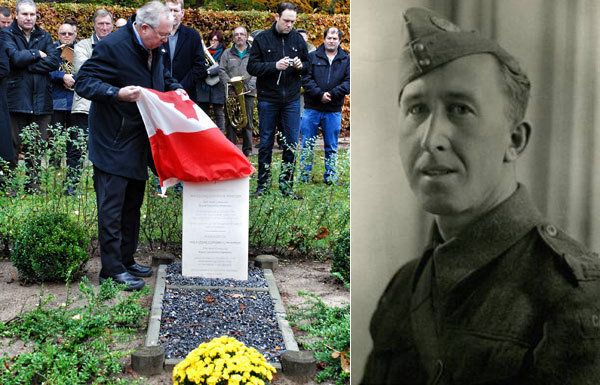 By David Wharton

A brass band waited outside the church, the musicians bundled in overcoats and scarves against a gray morning. Someone hoisted a ceremonial flag as we proceeded down cobblestone streets in this small town.

The air had turned cold enough to show our breath by the time we passed through an iron gate to the cemetery, following a path that led to a headstone draped in a Canadian flag.

The mayor of Vorselaar said a few words in Flemish that my brothers and I did not understand, after which another man read from a prepared text. Soon enough, it was my father's turn.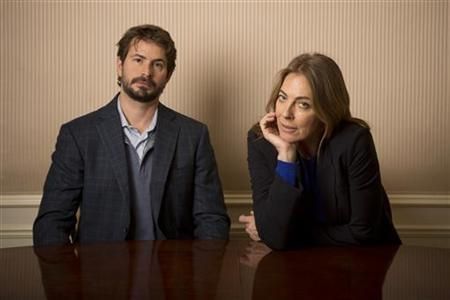 By Mark Hosenball

After the Senate Intelligence Committee's chairwoman expressed outrage over scenes that imply "enhanced interrogations" of CIA detainees produced a breakthrough in the hunt for Osama bin Laden, the panel has begun a review of contacts between the makers of the film "Zero Dark Thirty" and CIA officials.

In the latest controversy surrounding the film, Reuters has learned that the committee will examine records charting contacts between intelligence officials and the film's director Kathryn Bigelow and screenwriter Mark Boal.

Investigators will examine whether the spy agency gave the filmmakers "inappropriate" access to secret material, said a person familiar with the matter. They will also probe whether CIA personnel are responsible for the portrayal of harsh interrogation practices, and in particular the suggestion that they were effective, the person said.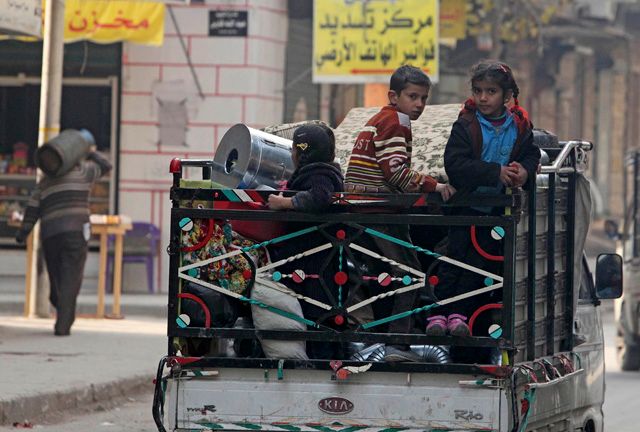 Jordan Times

More than 60,000 people have died in Syria's uprising and civil war, the United Nations said on Wednesday, dramatically raising the death toll in a struggle that shows no sign of ending.

In the latest violence, dozens were killed in a rebellious Damascus suburb when a government air strike turned a petrol station into an inferno, incinerating drivers who had rushed there for a rare chance to fill their tanks, activists said. "I counted at least 30 bodies. They were either burnt or dismembered," said Abu Saeed, an activist who arrived in the area an hour after the 1:00pm (1100 GMT) raid in Muleiha, a suburb on the eastern edge of the capital.

UN Human Rights Commissioner Navi Pillay said in Geneva that researchers cross-referencing seven sources over five months of analysis had listed 59,648 people killed in Syria between March 15, 2011 and November 30, 2012.