My final Top Comment diary of the month. Saturday night, and another musical group from the 1960s. One that I think many of you will be VERY surprised that I'm writing about, but the thing is you can't really write about the soundtrack of the late Sixties without bringing them up. Besides, and this may seem hyperbolic, but I'm not sure I knew anyone who didn't own this album. I certainly did.

So follow me below the great orange ashtray (for more than just cigarettes) as I place my seventeen-year-old self (this was released on my 17th birthday in 1966) in dialogue with who I am now and reminisce. Incidentally, these songs are SHORT; none of them is even five minutes long.
But First, A Word From Our Sponsor:
Top Comments recognizes the previous day's Top Mojo and strives to promote each day's outstanding comments through nominations made by Kossacks like you. Please send comments (before 9:30pm ET) by email to topcomments@gmail.com or by our KosMail message board. Just click on the Spinning Top to make a submission. Look for the Spinning Top to pop up in diaries posts around Daily Kos.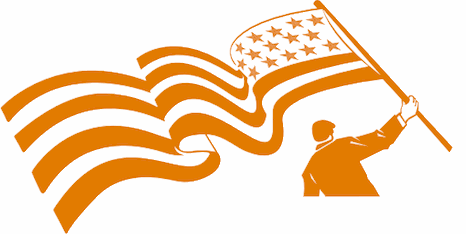 Make sure that you include the direct link to the comment (the URL), which is available by clicking on that comment's date/time. Please let us know your Daily Kos user name if you use email so we can credit you properly. If you send a writeup with the link, we can include that as well. The diarist poster reserves the right to edit all content.
Please come in. You're invited to make yourself at home!
I'm sure I've mentioned the folk roots of rock and roll as performed by American white people in some of my music diaries. Indeed I did! In my introduction to the last one of these, on The Mamas and the Papas, I wrote
while Motown was trying to make R&B into pop music, these people were trying to do the same with folk music.
Simon and Garfunkel weren't even aiming for pop, it just happened. So, a minimal amount of biography, a TEENY TINY bit of meta, and a few songs, because in retrospect I'm not as, well, blown away by these people as I once was. But they wrote some really good material, and what I think is their best song inspired one of the best cover versions of all time, which you'll find in the tip jar.
Paul Simon and Arthur Garfunkel. Even their own website says "typical." Two guys, singer-songwriters, from the Forest Hills section of Queens, both born in 1941. Had a hit as "Tom and Jerry" in 1957 that got them on American Bandstand, but that went nowhere. First album in 1964, and this is track #6, the final track on the first side. Acoustic.

But, of course, that's not what you usually hear, and I'll let the official website tell the story:
In the spring of 1965, the Byrds, five ex-folkies turned rockers, created a new hybrid that was immediately termed "folk-rock" with their hit cover of Bob Dylan's "Mr. Tambourine Man." At that point, [Simon and Garfunkel's producer at Columbia Records] Tom Wilson had an epiphany. Taking the all-acoustic recording of "The Sound of Silence" from Wednesday Morning, 3 A.M., the producer brought an electric guitarist and a rhythm section into the studio and proceeded to overdub their parts onto the original track. By late '65, "The Sound of Silence" was the No. 1 single in America.
And here indeed is the folk rock version, the title song of their second album.
I know. Two albums, and only one song in two versions. There was stuff I liked on the first two albums, and things I can still sing from them, but not without some embarrassment. There will be something that embarrasses me from the third album too, but it has historical significance so I'm forced to. In fact, here it is. The poster at YouTube called this "life changing" and I have utterly no idea what to make of that. Fortunately, the key word in the song didn't really last much past the early 70s, but . . .
That was the last song on the first side of the album pictured in the introduction. I'm sure I used the word "groovy" at least once in my life but it didn't become part of my vocabulary. Now, the title track, only the title of the album isn't the name of the song, it's the refrain, and, well, tell me that this is not pure folk music. Well, pure folk in one of the alternate paths rock and roll COULD have taken, at least. Reason enough to buy the album, I think. And, embedded in it, an anti-war song.
One more thing from this album. Third track, second side, political and cultural. My bailiwick, right? PROBABLY a parody of something by Bob Dylan, but really, snark, and fairly evil snark too. Nice attempt by whoever made this video to show you everyone they're talking about. The song is called A Simple Desultory Philippic just in case you're wondering about pretension.
Two MAJOR songs on their fourth album, Bookends, early 1968. First one, their best song to date. Moving into the mainstream, but of just what? I'm not sure. Wikipedia THINKS it has something to do with California Dreaming but I'm not buying it.
But here's the thing. This wasn't, but three of the songs we've heard were on the soundtrack to the most iconic movie of the late 1960s:
Really, no other American group would have been as appropriate for the evocation of the now that Mike Nichols was trying to project. And yes, not the title song, but the only one that names a character.
And then Garfunkel took a role in the film Catch-22 (directed by Mike Nichols), so the next album was delayed until the beginning of 1970, and the title song, well, it sounds like them, but it was really a surprise of an I-didn't-know-they-had-it-in-them nature. This, I think, is something I'm REALLY not expected to like. Well, not so. It's #48 on the Rolling Stone list of the top 500 rock songs, the list where the #1 song is Bob Dylan's Like a Rolling Stone which tells you exactly how serious they were about the list. Speaking of Dylan, the Jimi Hendrix cover of All Along the Watchtower is #47 and Hotel California is #49, so maybe they treated the song with the proper amount of respect.
Simon and Garfunkel split after this album. Garfunkel had a minor acting career; his biggest role was costarring with Jack Nicholson, Ann-Margret and Candice Bergen in Carnal Knowledge, also directed by Mike Nichols, which gave rise to a rumor that Garfunkel and Nichols were a couple (nobody knows). His next biggest role was a guest spot on Laverne and Shirley. Both Simon and Garfunkel performed sporadically, to large audiences and on Saturday Night Live, and did solo stuff, Simon most spectacularly with his involvement with South African township music before apartheid was officially dead. In 2003, they were presented with a Grammy Lifetime Achievement Award. They're both still alive, too. Probably worth further exploration if you liked all the songs.
And now for the stuff that makes this Top Comments: