The votes by Washington and Colorado to legalize possession of marijuana is having ripple effects to every nation to our south.
''It has become necessary to analyze in depth the implications for public policy and health in our nations emerging from the state and local moves to allow the legal production, consumption and distribution of marijuana in some countries of our continent,'' President Felipe Calderon of Mexico said Monday after a meeting with President Porfirio Lobo of Honduras, President Laura Chinchilla of Costa Rica, and Prime Minister Dean Barrow of Belize.
Marijuana legalization by US states is ''a paradigm change on the part of those entities in respect to the current international system,'' Calderon said.
Yesterday the Dominican Republic joined a growing movement of Latin American nations that are questioning Washington's failed hard-line approach to the War on some Drugs.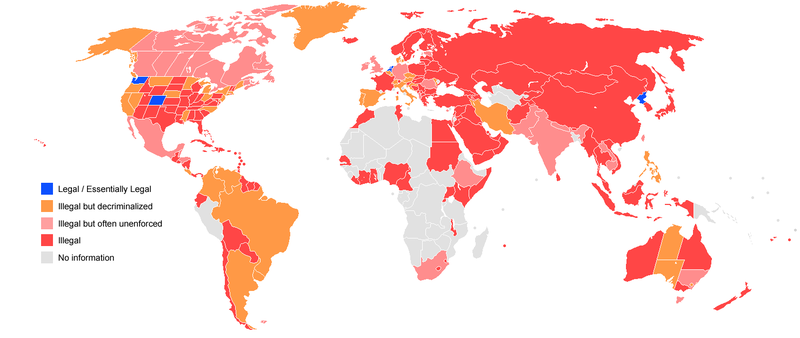 Even before America's 2012 elections, Latin America had grown tired of the military approach to a social problem.
Colombia decriminalized possession of small amounts of cocaine and marijuana last summer.
Marijuana is already decriminalized in Argentina, Costa Rica, and Ecuador.
Mexico and Uruguay are seriously considering taking this one step further: outright legalization.
The bill in Mexico is unlikely to pass, but possession of a small amount of cannabis was decriminalized there several years ago.
The bill in Uruguay on the other hand, is being pushed by the president and the ruling party.
The government-led bill in Uruguay's Congress would legalize the cultivation and sale of the drug. It would pass Congress if put to a vote, according to observers, but a poll showed that 64 per cent of Uruguayans have reservations. President José Mujica supports the initiative but wants it slowed down so people can first be educated about its purpose.
According to Reuters, Mujica, a former leftist guerrilla fighter, argues that the proposed law will help undermine smuggling gangs and fight petty crime in a region hit by drugs-related violence. His allies control both houses of Congress so the bill is expected to pass despite resistance from opposition legislators.
Increasingly the United States and authoritarian Asian nations are standing alone in denial of the horrific failure of the War on some Drugs.
It isn't all of the United States anymore. Mostly it is just the federal government and republican-leaning states now.
7:31 AM PT: Update Marijuana decriminalization is moving forward in 12 states right now. New Mexico, New Hampshire, Maryland, New Jersey and Hawaii all have decriminalization bills that have passed at least one state house.