Good Morning All. I am James, also known as exlrrp
this is the Saturday Morning Home Repair Blog where the Dailykos community gets together to talk about all things construction and repair. Our genial and expert staff stand ready to aid you on your every problem
Well, I had planned to do a lengthier photo diary but photobucket has gotten so unwieldy, quirky and hard to work with I'm only going to show a few photos.
I worked on several smaller items this last month. I'm rebuiliding the stairs to the lofts. These were some real Stupid---no railing, shaky, not attached to wall or floor, sitting on carpet unttached. Here's a couple of old before pics
First picture is from the Bridge. How many of you have a bridge in your house? This shows loft #1--th bridge goes to loft #2. The door in the back is my bedroom door


In the pic below, see the open door to the closet under the bridge? I built that closet too, and the one behind it. When I moved in here only one out of 6 bedrooms had a closet. Now all but one do.


I'd built the counter below the stairs, complete with microwave and refrigerator.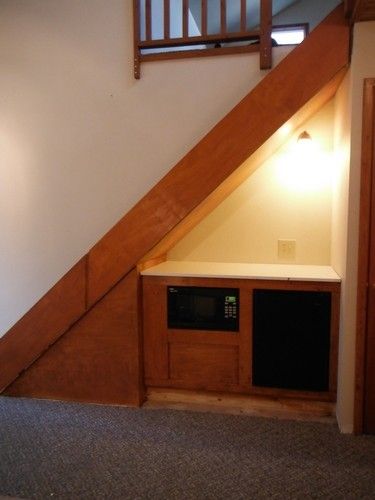 anyway, here's the stairs as they are now.[Thursday] I 'm re using the old stairs but you won't be able to see any of the old part. I lagbolted the stairs to the wall, then screwed them to the floor. Covered them with veneer. I added plywood risers and a toe to the front of the treads to make the carpet look better. I'm still working on the railing.

UPDATE #1
OK I worked and worked yessterday to get this little closer to being done and so I would have more to tell you more about.
I worked my fingers to the bone for you! Worked! Fingers! Bone!!
Anyway, here's what it looks like now.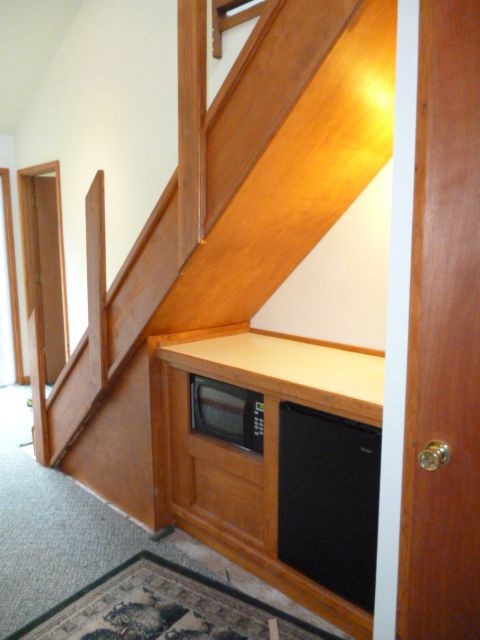 The only part of the orighinal stairs you will see is that little triangle above the treads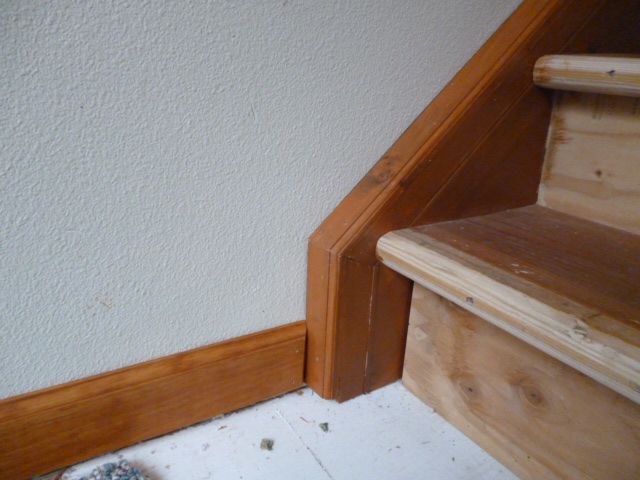 this was a triangular little corner closet in the entrance to the guest bath. Kind of an odd little place. We use it for a utility closet--mop, broom, etc but I hated the way it was all right out there for the guests to see so I came up with this little louvered door arrangement. I stain everything before I put it up, one reason everything takes so long.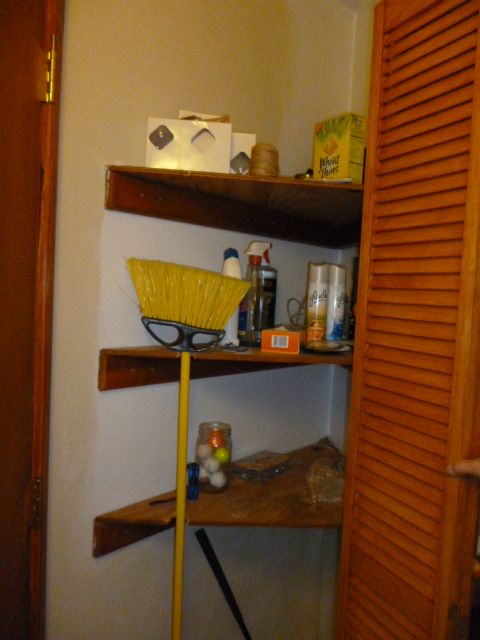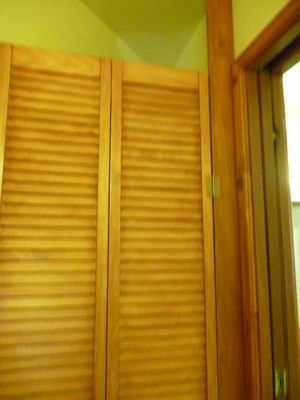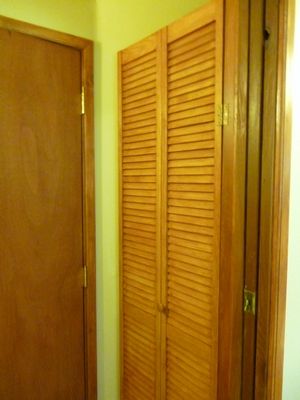 Well,thats enough from me, what are you working on?