It's with a sad yet happy heart I write this diary tonight. See, it's come to our attention that our very own blogger supported blogger over the last few months has taken a huge pay cut and is in danger of having to go find a gasp real job if we don't fix this situation pronto.
For those newer to the Daily Kos World who weren't around...a little background
Three years ago this month Bill in Portland Maine of Cheers and Jeers fame posted a diary in which he informed us that he'd lost his job and would have to cease his daily posting of Cheers and Jeers until he found a job and depending on the job he might have to permantently cease posting thereby putting the fear of ceiling cat in us kiddie poolers.
There was much angst here on the Great Orange Satan that day and then a very smart person (if I do say so myself) had a great idea- why don't we all chip in and pay him a salary so he can post Cheers and Jeers AS his job.
Lo and behold, that's exactly what we did. For the last 3 years Kossacks of all stripes, sizes and, yes, fur have been paying Bill's salary.
To tonight, after a long absence due to crazy work schedule (I promise to do a catch you up on Sped's life diary sometime soon- maybe even before election day), I am here to beg... that's right BEG you to help me help Bill.
So here's how this will work. I will start us off with 5 pooties... then it's up to you.
For every pootie or woozle or pony or penguin posted in this diary by midnight tonight I will send Bill $.05. Additionally I realized in writing this diary that sometime back in my own penniless days I ceased my monthly contribution so I'm restarting that today as well.
What you need to do:
1. Recommend this diary- even if you yourself have no $ to contribute at this time (I can't emphasize this enough- I well know that not everyone in Kos land can afford to contribute $...if you can't afford it DON'T...there are other things you can do)...your recommendation of this diary will hopefully put it on the REC LIST so that others who can afford to contribute will see this
2. Tweet/Facebook/Email all your friends and send em the link to this diary
3. Post pooties! That's the easy part right?
4. Make a pledge yourself... a penny a pootie...whatever... as I see pledges come in I will update this main diary so we can all keep track.
5. Make a straight up contribution:
to make a one time contribution use this link
to make a monthly $5 contribution use this link
to make a monthly $10 contribution use this link
to make a monthly $20 contribution use this link
Now ...bring on the pooties!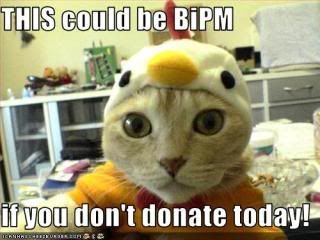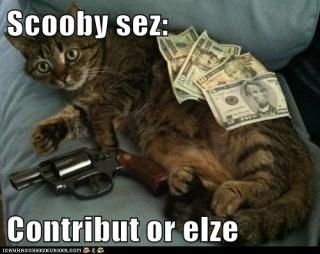 9:17 PM PT: UPDATE: So we got 133 pooties etc for a total of $6.65 so I'll just round that up to 20...and i'm reupping my monthly as well
SAVE OUR BILL