Benevolent greeting, my ineffably esteemed Effers!
Do you have a musical guilty pleasure? Do you have a movie that is a guilty pleasure? How about a food? Do you currently have a crush on any famous person? Who? Is there room in your life for edible glitter? What hobbies do you have?
Here are some Tweets from deepest Tweetistan:
Democrats aren't coming for your guns. Republicans ARE coming for your health care, your retirement, your schools, & your roads. #p2 #tcot

— Mary W. Matthews (@MWM4444) January 16, 2013
It's so cold it feels like God is punishing New York for Donald Trump.

— John Fugelsang (@JohnFugelsang) January 22, 2013
I would challenge @donaldtrump's hair to run against me in 2016, but I don't think it was made in this country.

— Mrs. Obama's Bangs (@FirstLadysBangs) January 21, 2013
Republicans slam Obama for "partisan" speech, particularly parts about all being Americans, respecting history, and building a better future

— The Daily Edge (@TheDailyEdge) January 22, 2013
Getting excited about Super Bowl commercials is saddest thing Americans do after eating at McDonald's and voting against their interests.

— pourmecoffee (@pourmecoffee) January 22, 2013
You not believing in climate change because it's winter is like me not believing in education because you exist.

— LOLGOP (@LOLGOP) January 22, 2013
did you know white people have over three hundred words for "not racist"

— woodmuffin (@woodmuffin) January 22, 2013
Now we've got students in Texas blasting away at each other, like reasoned, responsible gun owners will do from time to time.

— kara vallow (@teenagesleuth) January 22, 2013
On This Day
In 1789, Georgetown University was established in present-day Washington, D.C.
In 1849, English-born Elizabeth Blackwell became the first woman in America to receive a medical degree, from the Medical Institution of Geneva, N.Y.
In 1932, New York Gov. Franklin D. Roosevelt announced his candidacy for the Democratic presidential nomination.
In 1941, Charles Lindbergh testified before the U.S. Congress, recommending that the U. S. negotiate a neutrality pact with Hitler.
In 1950, the Knesset passed a resolution stating that Jerusalem was the capital of Israel.
In 1964, the 24th amendment to the Constitution, eliminating the poll tax in federal elections, was ratified.
In 1977, the TV mini-series "Roots," based on Alex Haley's novel, began airing on ABC.
In 2002, Wall Street Journal reporter Daniel Pearl was abducted in Karachi, Pakistan, by a group demanding the return of prisoners from the Afghan campaign. (He was later killed.)
Born on This Day
1783 – Stendhal, French writer (d. 1842)
1813 – Camilla Collett, Norwegian writer and feminist (d. 1895)
1832 – Édouard Manet, French artist (d. 1883)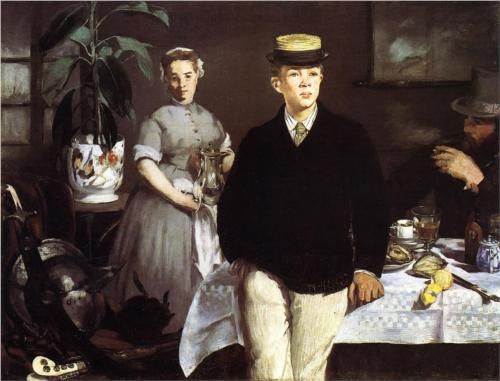 1881 – Luisa Casati, Artist's patroness, muse and fashion icon (d. 1957) (painting by Giovanni Boldini)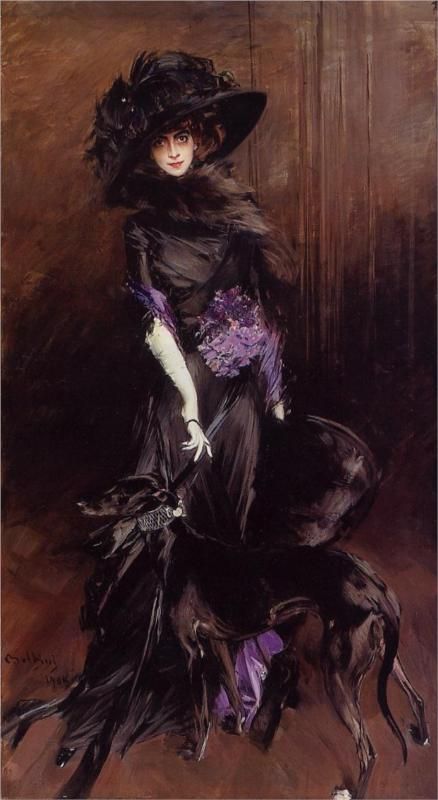 1896 – Charlotte, Grand Duchess of Luxembourg (d. 1985)
1898 – Sergei Eisenstein, Russian film director (d. 1948)
1898 – Randolph Scott, American actor (d. 1987)
1907 – Dan Duryea, American actor (d. 1968)
1910 – Django Reinhardt, Belgian guitarist (Quintette du Hot Club de France) (d. 1953)
1919 – Ernie Kovacs, American comedian (d. 1962)
1924 – Frank Lautenberg, American politician
1928 – Jeanne Moreau, French actress
1933 – Chita Rivera, Puerto Rican actress and dancer
1935 – Bob Moses, American civil rights activist
1943 – Gary Burton, American jazz vibraphonist
1943 – Gil Gerard, American actor
1944 – Rutger Hauer, Dutch actor
1948 – Anita Pointer, American singer (Pointer Sisters)
1950 – Richard Dean Anderson, American actor
1950 – Danny Federici, American musician (Bruce Springsteen and the E Street Band) (d. 2008)
1950 – John Greaves, English musician (Henry Cow, National Health)
1951 – Chesley Sullenberger, American pilot, captain of US Airways Flight 1549
1953 – Antonio Villaraigosa, American politician, 52nd Mayor of Los Angeles
1953 – Robin Zander, American singer (Cheap Trick)
1954 – Edward Ka-Spel, English musician (Legendary Pink Dots)
1957 – Princess Caroline of Monaco
Died on This Day
1516 – Ferdinand II of Aragon (b. 1452)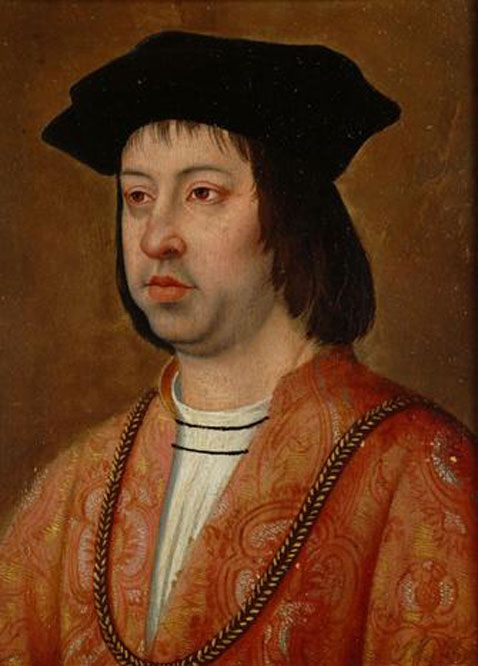 1570 – James Stewart, Earl of Moray, regent of Scotland (assassinated)
1612 – Edward Fenner, English judge, famous for involvement in prosecution of witchcraft
1803 – Arthur Guinness, Irish brewer (b. 1725)
1806 – William Pitt the Younger, Prime Minister of the United Kingdom (b. 1759)
1883 – Gustave Doré, French artist, engraver, and illustrator (b. 1832)
1931 – Anna Pavlova, Russian ballerina (b. 1881)
1943 – Alexander Woollcott, American actor, author, and bon vivant (b. 1887)
1944 – Edvard Munch, Norwegian painter (b. 1863)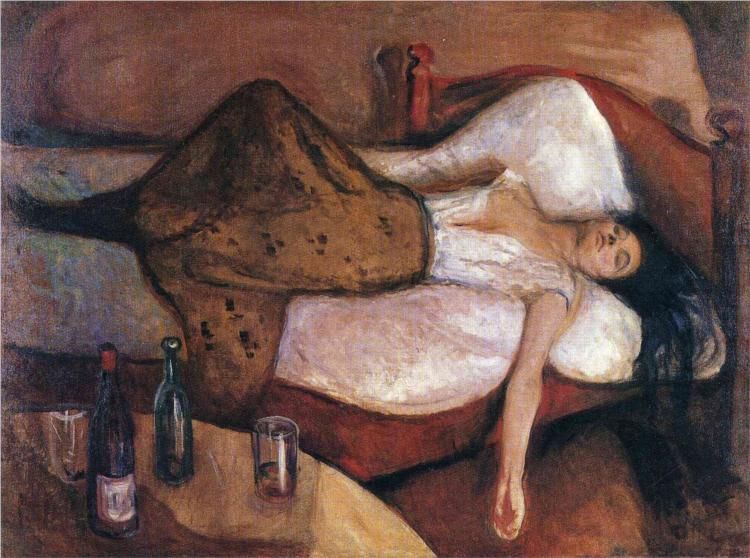 1947 - Pierre Bonnard, French painter (b.1867)
1956 – Alexander Korda, Hungarian/British film director (b. 1893)
1957 – Willie Edwards, Murder victim/killed by KKK members (b. 1932)
1973 – Kid Ory, American jazz trombonist (b. 1886)
1976 – Paul Dupuis, French Canadian film and television actor (b. 1913)
1976 – Paul Robeson, American actor, singer, and social activist (b. 1898)
1977 – Toots Shor, New York restaurateur (b. 1903)
1978 – Terry Kath, American musician (Chicago) (b. 1946)
1978 – Jack Oakie, American actor (b. 1903)
1982 - Hope Hampton, American actress (b. 1897)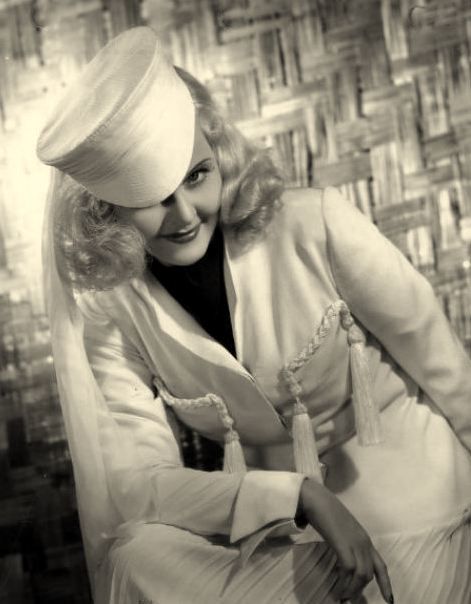 1989 – Salvador Dalí, Spanish artist (b. 1904)
1990 – Allen Collins, American guitarist (Lynyrd Skynyrd) (b. 1952)
1993 - Thomas A Dorsey, known as "the father of black gospel music" (b. 1899)
2003 – Nell Carter, American singer and actress (b. 1948)
2004 – Helmut Newton, German-born photographer (b. 1920)
2005 – Johnny Carson, American television host (b. 1925)
2007 – E. Howard Hunt, American Watergate figure (b. 1918)
2011 – Jack LaLanne, American fitness and nutritional expert (b. 1914)
Today is
National Pie Day
National Handwriting Day
Measure Your Feet Day
The poll is a semi cop-out today, there are way too many to list, and new ones every day.