It's 6:00 AM Pacific. This is my first Wednesday diary in two months and my last for another three -- spring break and at 7 PM tonight I'll be all packed and fed and ready to host a diary. But about what? I had some commitments last week: the usual every other week Thursday Classical Music (I know what the next one will be), the usual US to 1865 (no diary this week, I have the next one figured out -- incidentally the poll on that ended up in a tie between Fri 4PM and Sat 6AM), the one-time for the Okiciyap Quilt Auction/Fundraiser (because it turns out I'm a NAME), the semi-regular meet-up photo diary for LA Kossacks, a couple of diaries I promised myself (for Remembering LGBT History) and other people (the Will Allen diary), and a couple of diary-me issues: on DOMA and on marriage equality on the op-ed page of the New York Times. I can't be written out, can I?
Well, of course not. ME? Not at all. But so you won't think this is a bait-and-switch diary I'll indicate ABOVE the great orange wreath that this is an update as the fifth month of my bereavement begins, and that all the above activity may have been a way of avoiding that.
But First, A Word From Our Sponsor:
Top Comments recognizes the previous day's Top Mojo and strives to promote each day's outstanding comments through nominations made by Kossacks like you. Please send comments (before 9:30pm ET) by email to topcomments@gmail.com or by our KosMail message board. Just click on the Spinning Top to make a submission. Look for the Spinning Top to pop up in diaries posts around Daily Kos.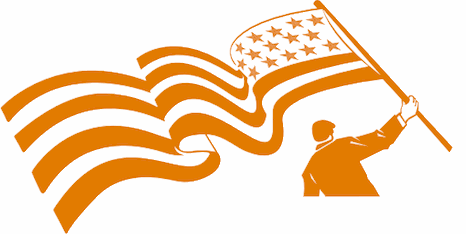 Make sure that you include the direct link to the comment (the URL), which is available by clicking on that comment's date/time. Please let us know your Daily Kos user name if you use email so we can credit you properly. If you send a writeup with the link, we can include that as well. The diarist poster reserves the right to edit all content.
Please come in. You're invited to make yourself at home!
Yes. People who have been through this before know that for a while - QUITE a while - the day of the month when your loved one died is an issue. EVERY month. I think I actually knew that last month and I think I announced that to both of my Tuesday classes as I was being even more incompetent than usual setting up the projector. Maybe just the 7 PM class. Anyway, yes. At least this month I have a terrific alternative activity set up: a trip to the Dutch Masters exhibit at the DeYoung Museum in San Francisco with a -- well, "friend" is such a weak word in some circumstances --and then lunch with another fairly visible Kossack who, somehow, neither of us have met yet. I KNOW all that will make me very happy.

Abraham van Beyeren,
Banquet Still Life
, after 1655, Royal Picture Gallery, Mauritzhaus, Den Haag
So okay. I promised an update. Teaching is indeed therapeutic, and no matter how bad or down or whatever I feel before I go into a classroom is immediately dissipated by the fact that here I am again doing something that I love doing. The diary-fest of last week began while I was still teaching, in fact, because on Tuesday when I don't have to leave for class until 1 PM I can certainly knock off a meet-up diary. Seriously, the DKos photo editor works great. Upload the images from the camera. Find them in the download file and upload them to the diary. Embed them in the order they should be in and then cut and paste them from the top edit box to the bottom edit box. Then caption. The Thursday and Friday diaries are part of my regular schedule, and the others figured to take up some of the slack I use for course prep. They didn't. The bomb diary, well, I thought I'd use this space for a, let's say, clarification, but I've started to reread the material on the Enola Gay controversy. What you can expect NEXT Friday (4/12) is something along the lines of my discussing homelessness and homeless people diary only not as gentle, because I can tie it in with Joe McCarthy.
So yes, involvement in work is good. Around the house, the laundry is fine and the dishwasher is my friend, but I'm getting bored with my own cooking -- pasta with stuff, rice with stuff. Yes, I know I should be doing a LOT more with my local Farmer's Markets, and as soon as I get all the recipes I've printed out sorted and filed, I will. Actually, that's not so bad because the next Farmer's Market opportunity is realistically 4/14, and I still haven't used up all the proteins Jim left in the freezer. NO, I'm not making it a memorial freezer. Certainly not.
The rest of the cleaning is another story. The lightweight stick vacuum cleaner we bought in September because the big upright vacuum cleaner that came with the apartment was too much for Jim to handle broke Saturday and it's out with the trash now. I think the big vacuum still works. I'm not entertaining any time soon, so the counter tops get cleaned when cleaning them will make a difference how they look. Same with the bathtub. I guess I should pick a day for that, but why bother.
I also need to be more active in making contact with the Kossack friends I'm making down here. I especially have to get over thinking I'll be an intrusion. It's the whole only child thing again, I think (I am one, and so was my mother, and that magnified the effect). On the other hand, I know that if I decide I don't want to leave the apartment a couple of days a month it's probably not something I should worry about, especially if I'm cleaning or cooking. As far as grief meetings go, not for me yet. The one I thought I would go to here conflicted badly with my Tuesday classes. Even here there are issues. I didn't read the fine print closely enough in The Grieving Room's discussion of its mission and the reason I'm doing this here and NOT there on April 1 as I was supposed to was that I went ballistic about a pet diary on the 25th and resigned from the group over it. Yes, I HAVE lost a pet. You know what? 41 years is what. It's different.
And, as you saw Wednesday in my diary about my personal encounter with DOMA, I'm now at the point where I can talk about stuff like that easily. If anything, I think I'm ahead of the -- yes, I KNOW it's different for everyone -- schedule, or, I guess what I'm really saying is that I have fewer other things to worry about than Joan Didion did in The Year of Magical Thinking.
Now to pack, which calls for some ironing, and to have dinner, and to load the comments, the mojo, and the pictures. By the way, have you seen the new ads in diaries? Shouldn't we have been told? Were we told? It's not really that disruptive and you can tell what's really clickable and what's an ad (the ads are underlined), but still . . .
And now for the stuff that makes this Top Comments:

TOP COMMENTS
April 3, 2013
Thanks to tonight's Top Comments contributors! Let us hear from YOU when you find that proficient comment.
From bwren:
Matching Mole offers a strangely delightful description of the natural happenings in R'lyeh in his Daily Bucket diary from yesterday based on his Backyard Science diary from Monday.
From lineatus:
My new job leaves me much less time on DKos, but I was glad that I had time to see this comment by wesmorgan1 (about a marriage proposal at a concert) so I could send it in.
From mdmselle:
In Jed Lewison's FP diary on the RNC Chair's latest idiocy, MRobDC made this pithy comment. In the same diary, LamontCranston offered this as a solution to the problem.
From Dave in Northridge, your intrepid diarist:
elmo and jayden have fun with the PPP poll TomP wrote about today.
TOP MOJO
April 2, 2013
(excluding Tip Jars and first comments)
1) If you get a call like that person, by zenbassoon — 110
2) It boils down to a family own company by JML9999 — 101
3) Excellent point, should be repeated frequently. nt by Bob Love — 99
4) how do you go by parryander — 96
5) I'd be happy to ban all forms of semi automatic by No one gets out alive — 94
6) No it isn't mean by Chinton — 90
7) I upvoted this "garbage" by Pinto Pony — 89
8) Utter nonsense. by Catsy — 85
9) Yes by Zwoof — 84
10) Tar Sands Politics by JekyllnHyde — 82
11) A "paperwork error" let the guy out? by Troubadour — 79
12) My first thought too by AoT — 78
13) It is reflective of the next generation by The BigotBasher — 78
14) The fact that its in public at all by MRobDC — 78
15) There comes a point where association with by Upper West — 76
16) The flyby video is preceded by by Zwoof — 76
17) good thing by Laurence Lewis — 71
18) Step 1: end the drug war by AoT — 73
19) Shorter Cruz: by TomP — 71
20) Walmart has yet to learn that without customers by commonmass — 69
21) On Second Thought..... by snapples — 65
22) The woman wanted to meet her representative and by Calvino Partigiani — 64
23) I live in Oklahoma... by Sam Hill — 63
24) To gun enthusiasts, the gun is a talisman by Hugh Jim Bissell — 63
25) Huh. by grover — 62
26) You've got the head of the NRA talking about by Australian2 — 60
27) Killing off sports vs killing children? by Sixty Something — 59
28) I've often argued this same point with TB's. by rudewarrior — 59
29) Elizabeth's Campaign Slogan? "She Hates Hiking!" by JekyllnHyde — 59
30) Firing a worker isn't the same as not bringing a by Timothy J — 58
31) Then he should by Empty Vessel — 58
For an explanation of How Top Mojo Works, see mik's FAQing Top Mojo



TOP PHOTOS
April 2, 2013
Enjoy jotter's wonderful PictureQuilt below. Just click on the picture and it will magically take you to the comment that features that photo. Have fun, Kossacks!