Interrogatories
How do you pronounce "GIF?" Hard or soft G? (Apparently this was a huge Tweetroversy last night.)
For Buy a Musical Instrument Day, what instrument would you buy, if you had to buy one?
Those of you who garden, do you make any attempt at all to plant native plants, or do you plant what you like, regardless of where it originated?
What is the most you ever spent on an item of clothing?
The Twitter Emitter
#PatRobertson said cheating is just in men's DNA - that is shocking. Pat Robertson believes in DNA?

— Bill Maher (@billmaher) May 19, 2013
For the record, Pat Robertson, Oklahoma has done absolutely nothing to deserve this.

— God (@TheTweetOfGod) May 20, 2013
sorry, if you see France approving gay marriage as part of "Islamization of Europe" you pretty much have no idea what you're talking about

— Fleet Admiral Josh (@fleetadmiralj) May 21, 2013
I'm against the death penalty for #JodiArias but if the media doesn't stop covering her I'll support it for myself.

— John Fugelsang (@JohnFugelsang) May 21, 2013
If there was a god these tornados wouldn't hit a school they'd have hit where #JodiArias was being held ending the circus and saving money

— jimmy streich (@streicher187) May 21, 2013
Laugh all you want, secularists. Mt St Helens blew right after I inappropriately touched myself while watching an episode of Three's Company

— Gen JC Christian (@JC_Christian) May 21, 2013
Now Obama has WEATHER WEAPONS? This is a million times worse than the last thing about Obama although I forget what that was.

— Thanks4 Sharing Jerk (@Thx4SharingJerk) May 21, 2013
The arc of the moral universe is long, but it bends toward pronouncing GIF with a hard "G."

— jay smooth (@jsmooth995) May 22, 2013
It's spelled "Graphic Interchange Format", but it's pronounced "Throat Warbler Mangrove".

— Avram Grumer (@avram) May 22, 2013
Darrell Issa holding hearings to determine if Obama called the Oklahoma tornadoes "an act of God" or "God's wrath".

— Top Conservative Cat (@TeaPartyCat) May 22, 2013
When they figure out how to 3D print outrage, there will be no need for Twitter anymore.

— pourmecoffee (@pourmecoffee) May 22, 2013
Philosophy is about questions that can't be answered while religion is about answers that can't be questioned

— Peter Flom (@peterflom) May 22, 2013
On This Day
In 1807, former Veep Aaron Burr was indicted by a grand jury for treason. He was eventually acquitted.
In 1819, the steamship SS Savannah departed Savannah for Liverpool, England, in what was to be the first transatlantic steamship crossing.
In 1856, pro-slavery Congressman Preston Brooks beat the crap out of abolitionist Senator Charles Sumner with his cane, hitting him repeatedly until he was unconscious, and not stopping then. Sumner was unable to return full time to the Senate until 1859. Brooks received very minimal punishment.
In 1906, Wilbur and Oroville Wright received a patent for their "Flying Machine."
In 1915, Lassen Peak in Northern California erupted with great force (the largest thus far in a series of eruptions beginning the previous year). The activity finally ceased (for now) in 1917. Lassen Volcanic National Park was created to preserve the devastated area for study.
In 1947, in what many consider the beginning of the Cold War, President Truman set forth "the Truman Doctrine," where the U.S. would provide aid to Greece and Turkey to help prevent them from falling into Soviet hands.
In 1964, in a speech at Ohio University, President Johnson announced this Great Society proposal to end poverty and racial injustice.
In 1980, the arcade game Pac-Man was introduced.
In 1990, Microsoft released the Windows 3.0 OS.
Born on This Day
1650 - Richard Brakenburg, Dutch painter (d. 1702)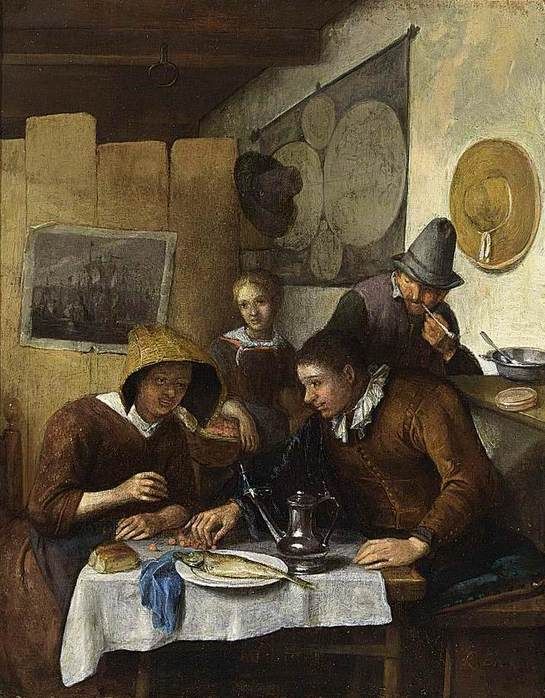 1700 - Michel-François Dandré-Bardon, French painter (d. 1783)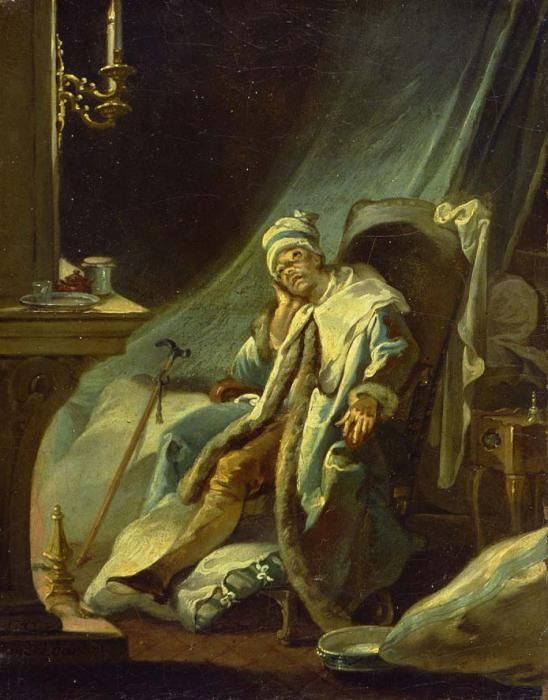 1733 – Hubert Robert, French artist (d. 1808) (He was allegedly condemned to die in the Reign of Terror but someone with a similar name was killed in his place in error.)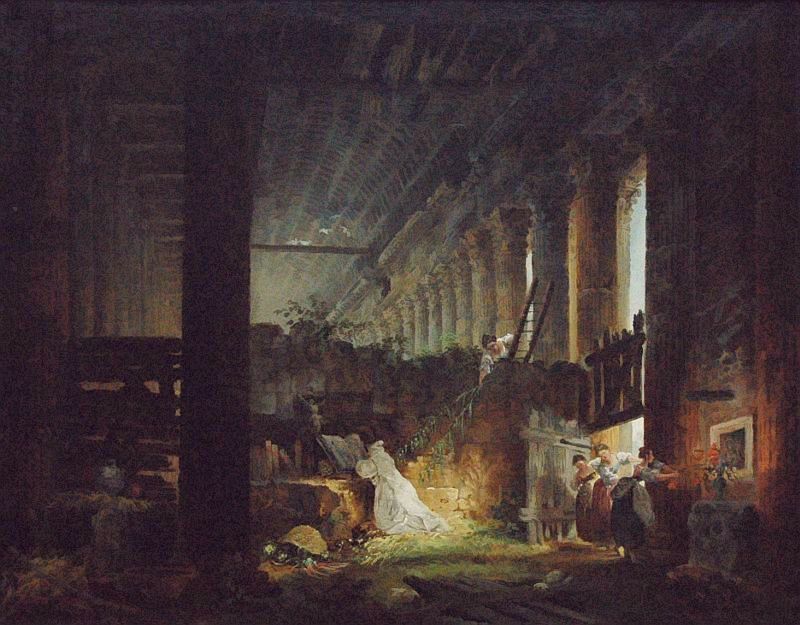 1813 – Richard Wagner, German composer (d. 1883)
1820 - Worthington Whittredge, US Hudson River School painter (d. 1910)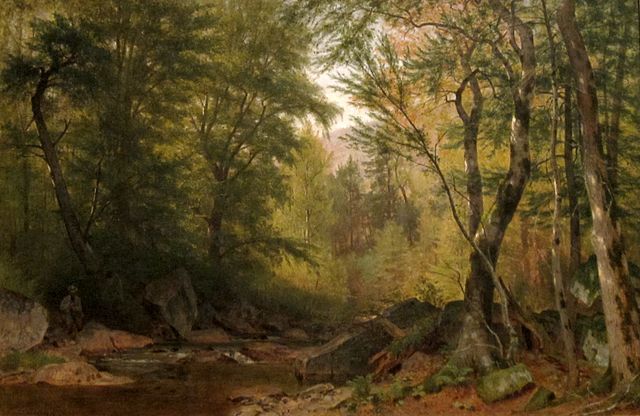 1844 – Mary Cassatt, American artist (d. 1926)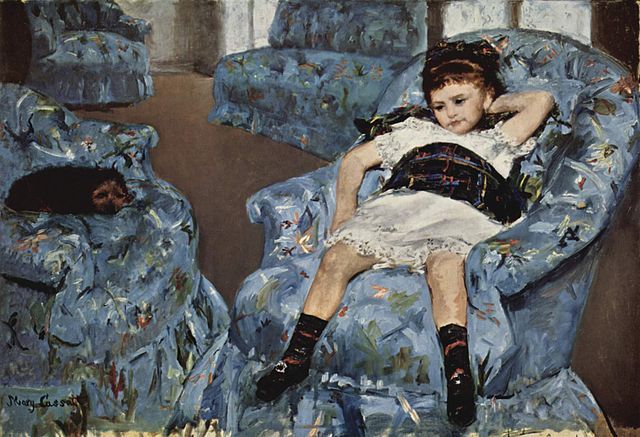 1848 - Fritz von Uhde, German painter (d. 1911)
1859 – Sir Arthur Conan Doyle, Scottish physician and writer (d. 1930)
1864 – Willy Stöwer, German artist (d. 1931)
1879 - Bessie Davidson, Australian expat painter who spent most of her life in France (d. 1965)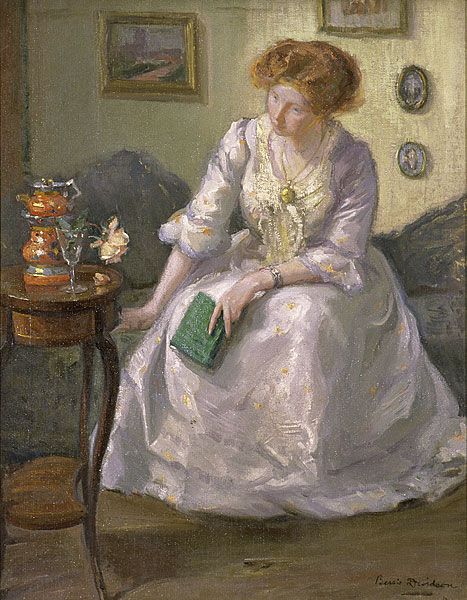 1879 – Alla Nazimova, Ukrainian actress, scriptwriter, and producer (d. 1945) (See Tipple Jar)
1907 – Hergé, Belgian writer and artist (d. 1983)
1907 – Laurence Olivier, English actor (d. 1989)
1914 – Sun Ra, American composer, bandleader, pianist, poet, and philosopher (d. 1993)
1930 – Harvey Milk, American politician and activist (d. 1978)
1938 – Richard Benjamin, American actor
1940 – Michael Sarrazin, Canadian actor (d. 2011)
1942 – Calvin Simon, American singer and musician (The Parliaments and Parliament-Funkadelic)
1955 – Jerry Dammers, English keyboard player and songwriter (The Specials and The Spatial AKA Orchestra) Forgive the ad, the song needs to be sung, the sentiment followed through on.
1957 – Lisa Murkowski, American politician
1965 – Jay Carney, American journalist, 29th White House Press Secretary
1967 – John Vanderslice, American singer-songwriter and musician (Mk Ultra)
1978 – Ginnifer Goodwin, American actress
Died on This Day
337 – Constantine the Great (b. 272)
1667 – Pope Alexander VII (b. 1599)
1802 – Martha Washington, American wife of George Washington, 1st First Lady of the United States (b. 1731)
1813 - Jakob Dorner the elder, German painter (b. 1741)
1885 – Victor Hugo, French author and artist (b. 1802)
1902 - Lilly Martin Spencer, English born American painter of scenes of domestic bliss (b. 1822)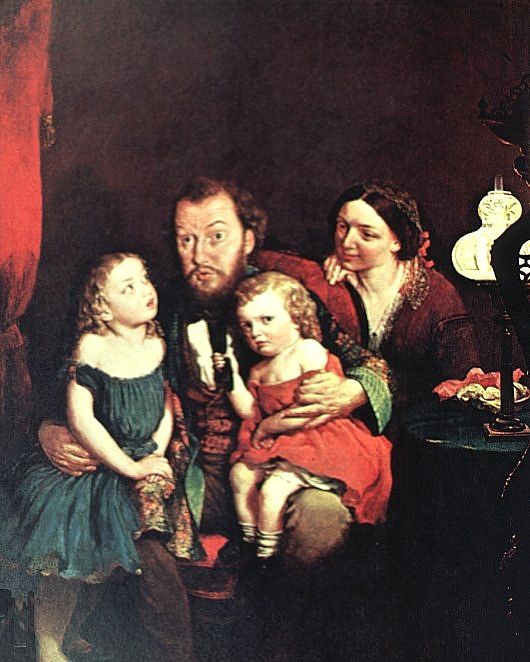 1938 - William James Glackens, American painter (b. 1870)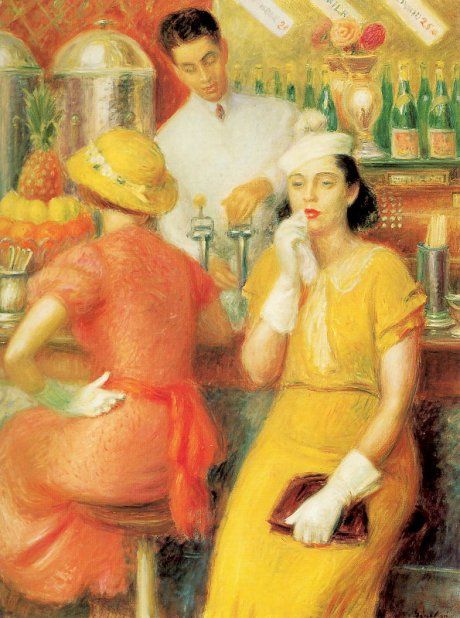 1967 – Langston Hughes, American writer (b. 1902)
1972 – Cecil Day-Lewis, Irish poet and writer (b. 1904)
1972 – Margaret Rutherford, English actress (b. 1892)
1990 – Rocky Graziano, American boxer (b. 1922)
Today is
Harvey Milk Day (California)
International Day for Biological Diversity
National Maritime Day
National Vanilla Pudding Day
Buy-A-Musical-Instrument Day