The latest Conservative definition of a Liberal is a godless, utopian, bed-wetting, hair-twisting, vicious, elitist, spendthrift, lazy, immoral, irrational creature otherwise known as a moonbat.
Conservatives of all eras share the characteristic of being phenomenally wrong--and are famous for projecting--so this definition is not helpful to understanding Liberals, but only the Conservative mind.
What then IS Liberalism?
We have now sunk to a depth at which the restatement of the obvious is the first duty of intelligent men.
- George Orwell
My understanding of Liberalism comes from growing up in an America formed of Liberty and Justice for All. Maybe a recap of the term "Liberal" is redundant and Americans are in sync as to the meaning and historical record of the great philosophy of freedom. But with all the social distortion caused by the right-wing media it may help to review.
It is factually true that America is a Liberal nation, formed of principles of the Enlightenment. If you believe in individual rights and liberty than you are Liberal.
Liberalism is a break from Kings and aristocracy.
"We hold these truths to be self-evident, that all men are created equal, that they are endowed by their Creator with certain unalienable Rights, that among these are Life, Liberty and the pursuit of Happiness."
American Declaration of Independence, July 4, 1776
Liberalism is an ideology, philosophical view, and political tradition which holds that liberty is the primary political value.
The Right-Wing is Counting on our Ignorance
Liberalism is the belief in liberty and individual rights. This ancient belief stands in sharp relief against the conservative forces of bondage through authoritarian aristocratic social systems.
These two major ideas--aristocratic authoritarian rule vs. individual equality of rights and liberty--compose the backdrop of the great struggle of humanity for the past several hundred centuries of recorded history.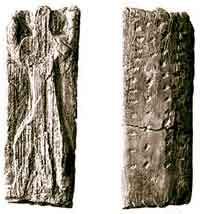 Humanity lived happily or unhappily under hierarchical rule throughout most of its existence. The tribal Chieftains' word was law.
But as communities grew larger the leaders became anonymous, and strong social structures emerged to keep society in place. Class systems and bondage did the work. Slavery is one of the original anonymous-hierarchy structures, women-as-property was another. Pagan temple religions served well for their time. The shadow of human subjugation is long.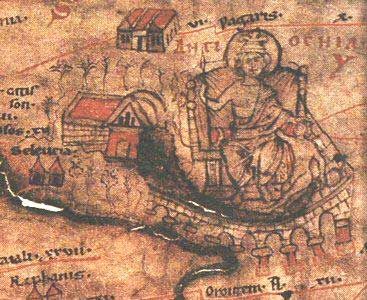 Western Civilization began with the ancient Greeks and flowered under the Roman Republic. The Greeks developed the city-state citizen--a distinction reserved for adult males, true, but still the concept of theoretical equality was established.
Early Rome extended citizenship to its vanquished, another Liberal concept (decried by conservatives of that time) which gave rise to a harmonious "melting-pot" culture that brought to its citizens a standard of living unmatched until the eve of the Industrial Revolution. Roman conservatives colluded to douse the flame of liberty in favor of greed, and set in motion events that destroyed Western Civilization.
After decimation of the human spirit by Roman brutality and religious tyranny,
Conservatism had a nice long run a period fondly remembered as the Dark Ages. The Renaissance represented a reflowering of Western Civilization as the minds of men such as di Vinci, Michangelo and Galileo escaped the bounds of rigid social control.
In other words: Conservatives deflower, Liberals reflower.
Following the Renaissance were the Age of Reason and the Enlightenment, commonly taken as the time from which Liberal academic thought was begun.
About 300 years ago, social revolutions began that ended aristocratic control. America rebelled against British King George. Europe followed suit, nation by nation. But the Ancien Régime did not die pleasantly, and its echoes have not gone from this world.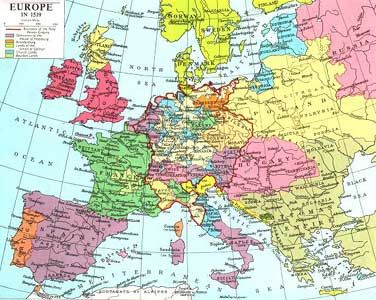 Political ideologies such as Communism, Conservatism and Fascism are attempts to destroy the concept of human rights and individual liberty. Yet Liberalism has defeated all of these: the spirit of humanity unbound has proven strongest in both peace and war.
Modern attempts to restore hierarchical aristocratic rule must disguise themselves and hide their true nature. Conservatives do succeed in snatching power--by stealth and the short memory of the human race--but they cannot govern, so Conservative rule can only be maintained by tyranny and oppression.
"While there is a lower class I am in it; while there is a criminal element I am of it; while there is a soul in prison, I am not free."
- Eugene Debs
The Progressive movement is a furtherance of Liberal ideals
Progressive ideas take the ideas of social justice and commonwealth that Liberalism represents, and adapt modern means to carry these ideals forward in the modern age.
The history of Liberalism is of progress. The advent of Liberal ideals has ushered in a new era of light upon our darkened planet. At every step there have been a corrupt priesthood, scheming merchants, lying leaders and soulless warmongers pulling us back toward the dark infancy of humankind. Fear is their currency, blood is their offering.
They have failed because human liberty, freedom of thought and individual expression are irrepressible: Liberalism is only the word we use to describe it. If we do lose the word "Liberal" to confusion, to fear, to differentiation, still the ideal of Liberty will remain because it exists in the heart of mankind.