At VoteVets, we're gearing up for a yearlong fight. An important part of this plan includes the expansion of VetVoice, our community blog for troops and veterans. So to reach further into this community, we added three new writers this week. Alex Horton (creator of Army of Dude), LT Nixon (currently in Baghdad), and RockRichard (a Kossack currently in Afghanistan) have all come on board. You can read their bios here.
To go with that, we've gotten a little publicity in the traditional media. In fact, today, the Fayetteville Observer (which has 70,000 daily readers in the Ft. Bragg and Pope AFB communities) published a nice piece on VetVoice today.
But the significant thing about this piece wasn't just that we were covered. It's the quotes they chose to put on the front page.
This is significant because Fayetteville and Ft. Bragg are home to the Army's 82nd Airborne Division, as well as the United States Army Special Operations Command. It's the heart of the Army. And when they and their families looked at the paper this morning over coffee, this is what they saw:
::
::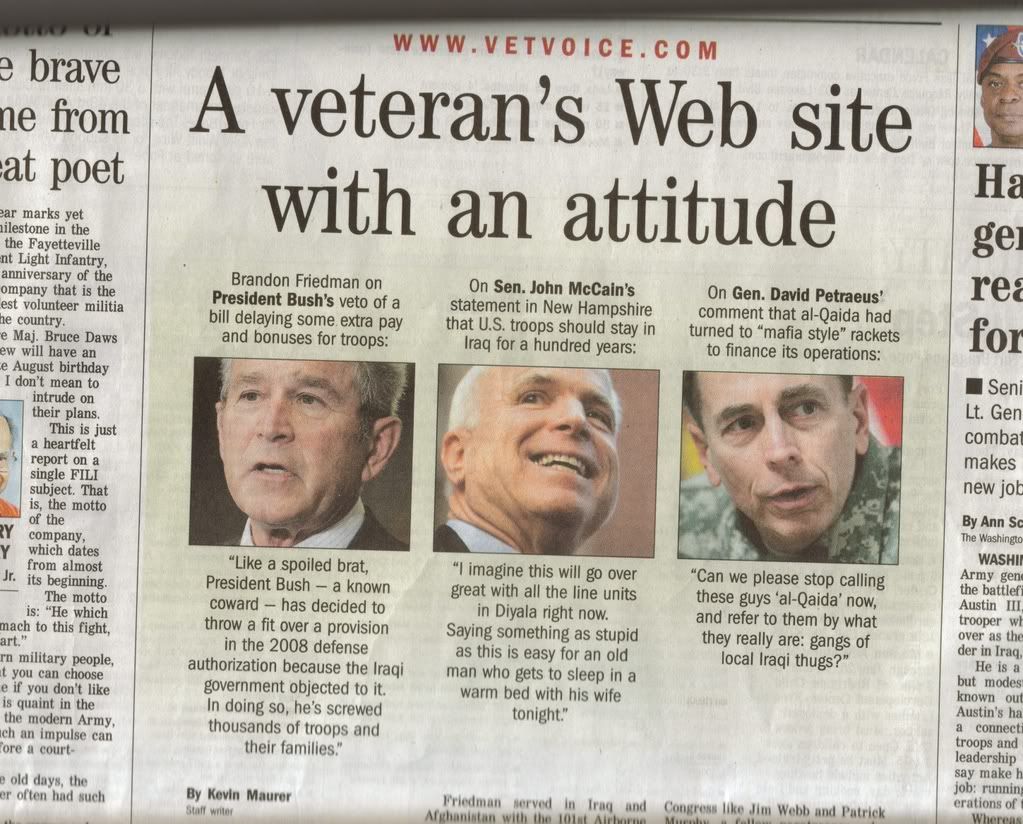 ::
::
Here are the close-ups:
::
::
..............................

..............................
::
::

.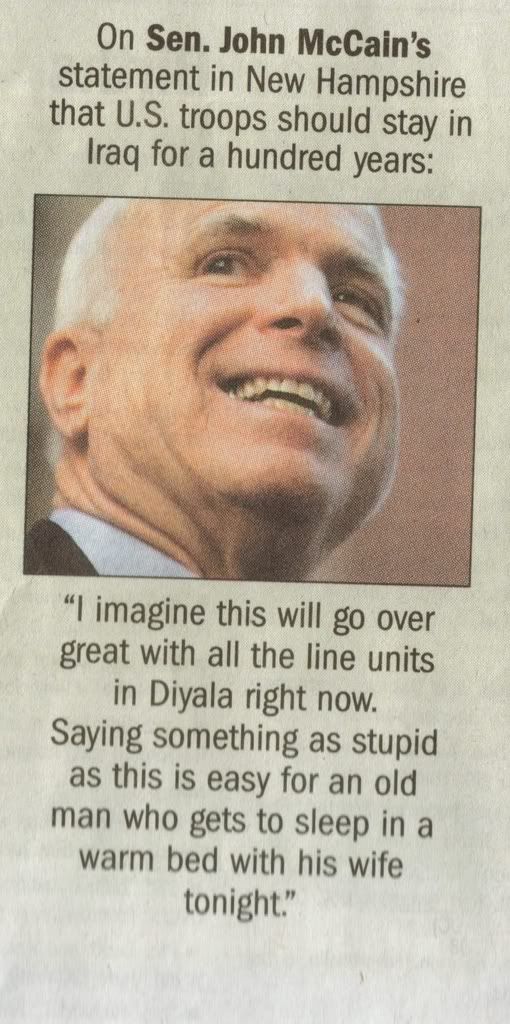 .

::
::
If the neo-cons and chickenhawks weren't after us before, they'll be after us now. Whatever. We're right. They're wrong.