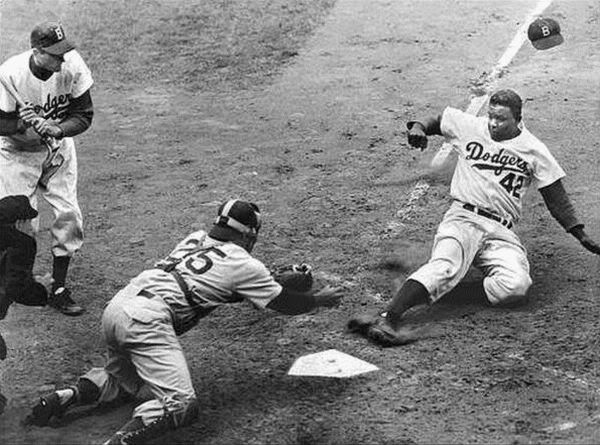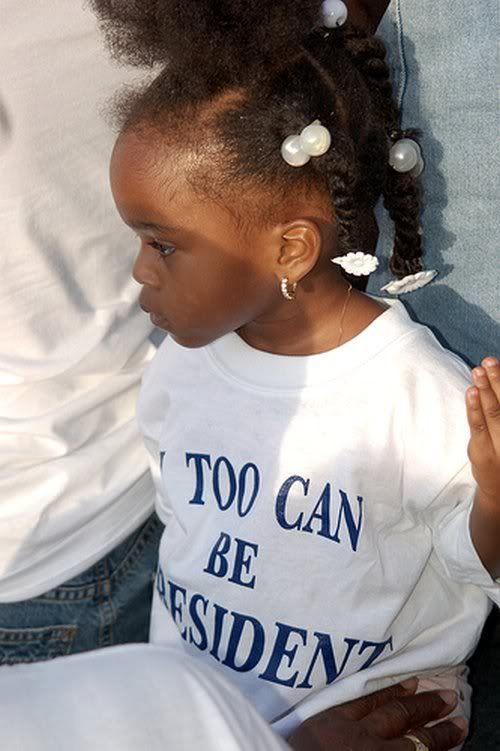 One Small Step for Man – One Giant Leap for Mankind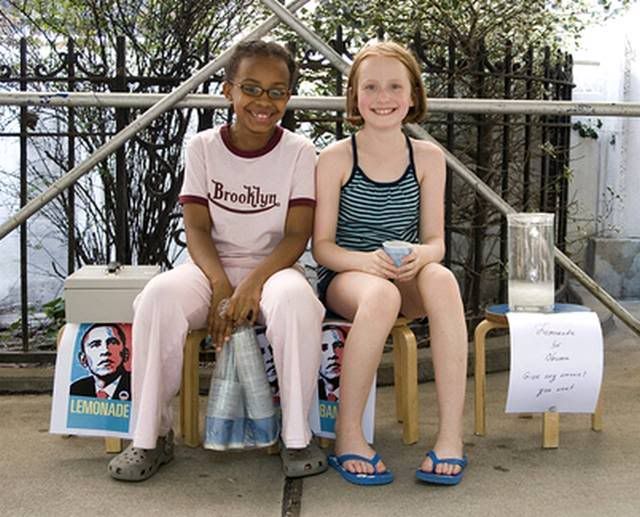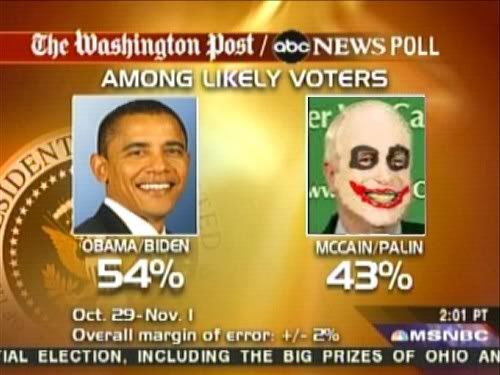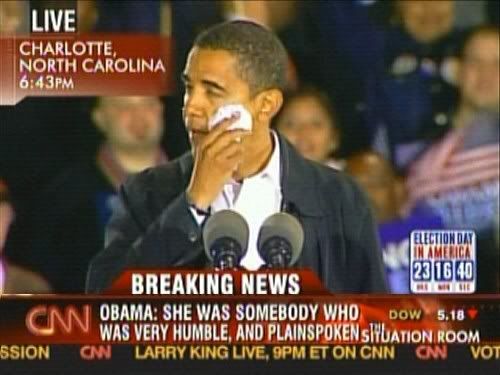 ► Barack wiping away a tear after honoring his nana, Toot
► Hey Gang!!

I'm too tired to say anything original, so let me just repeat:

GOTV!!! Giv'm a whup'n they're never forget !!!

► Oh, toooo funny. The Steelers CRUSHED the Redskins 23-6, sealing McSame's fate!!!
UPDATE
► and rain be damned, voters are pouring into Virginia's polls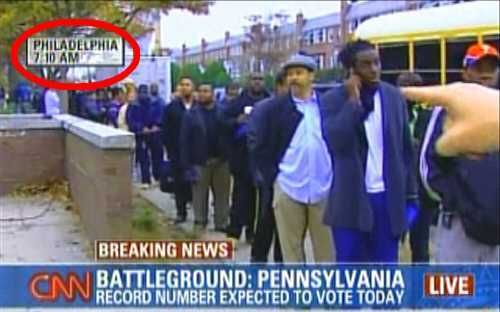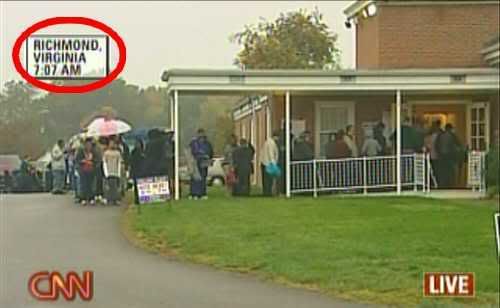 ► Incredible - The Muther of All Turnouts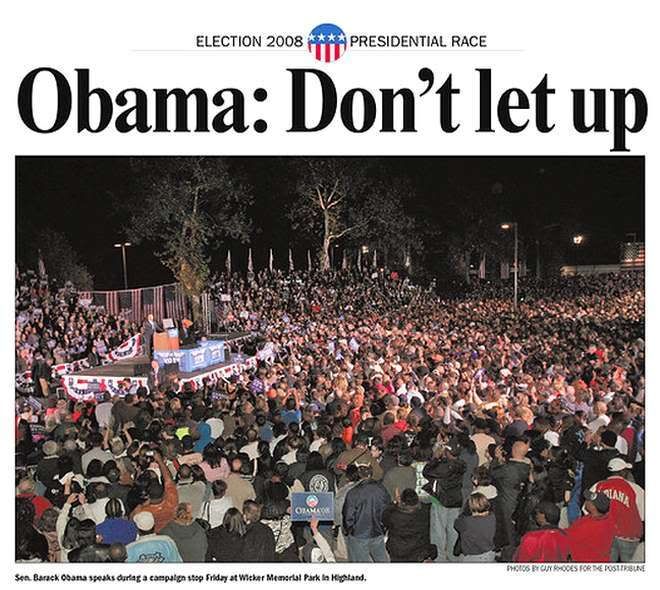 ► 40,000 in Gary, Indiana on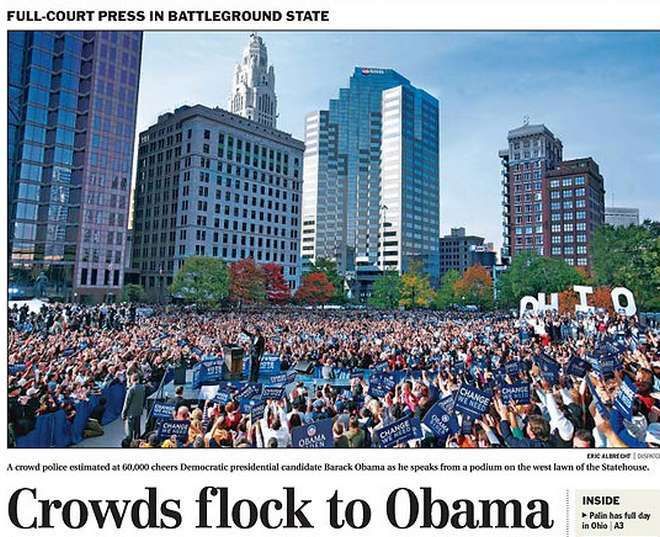 ► Columbus, Ohio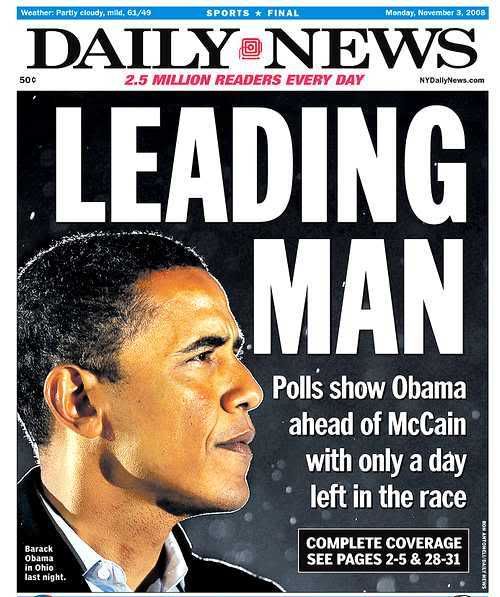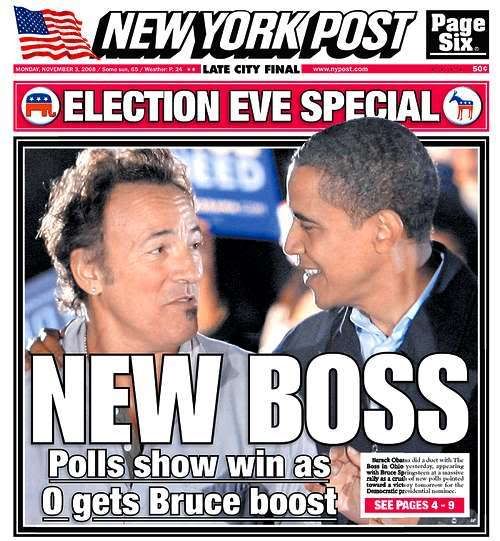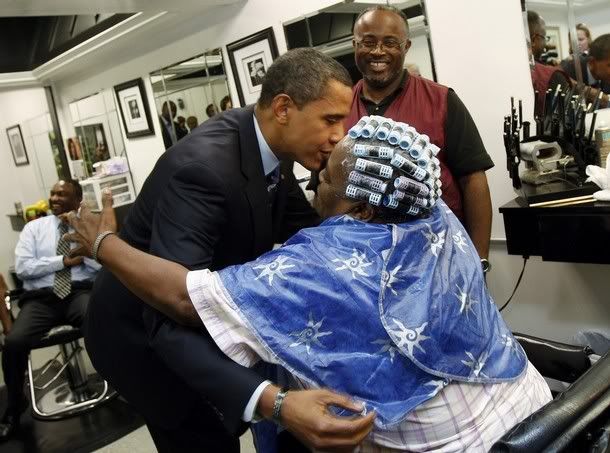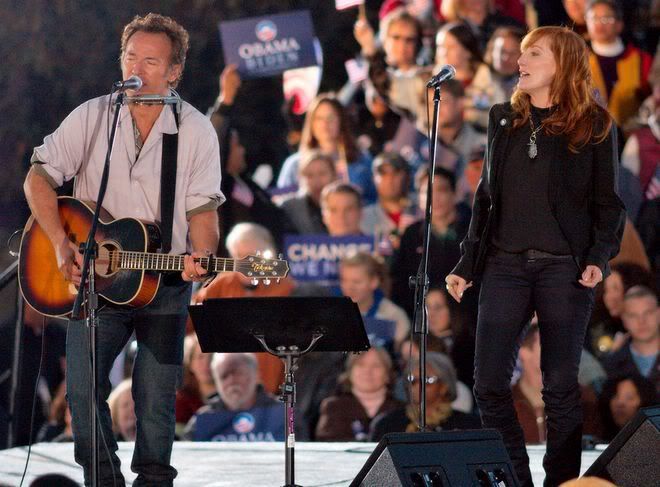 *
► Across the Nation - 10 Pix in All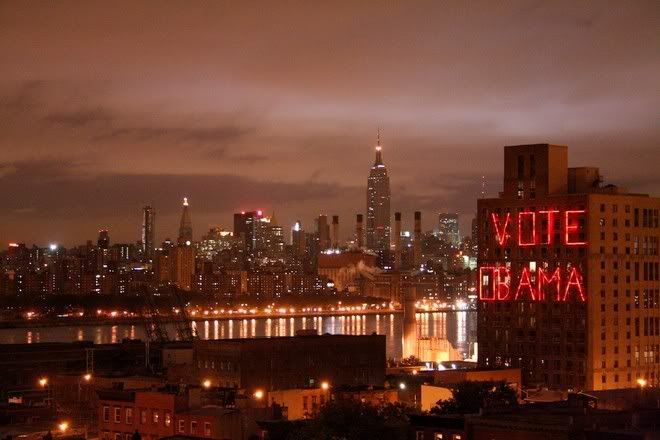 ► New York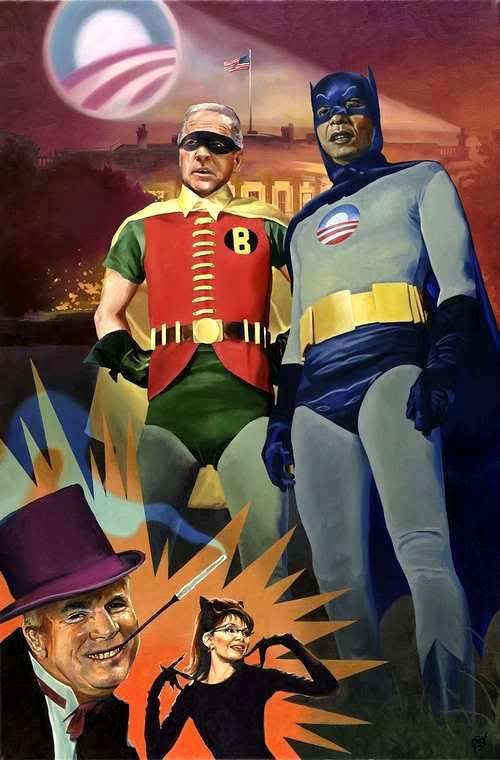 *
► Taking Sasha trick-o-treat'n 7 Pix in All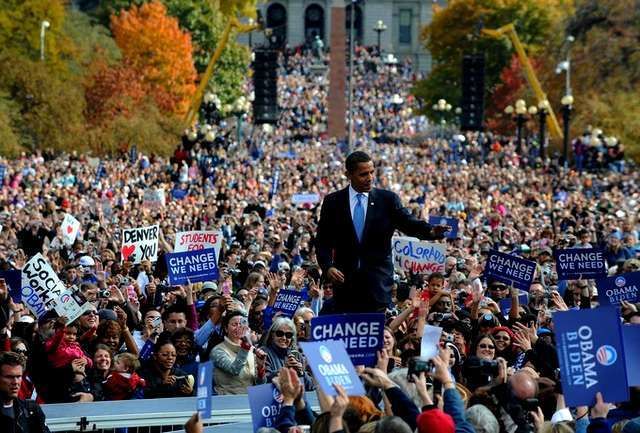 ► Colorado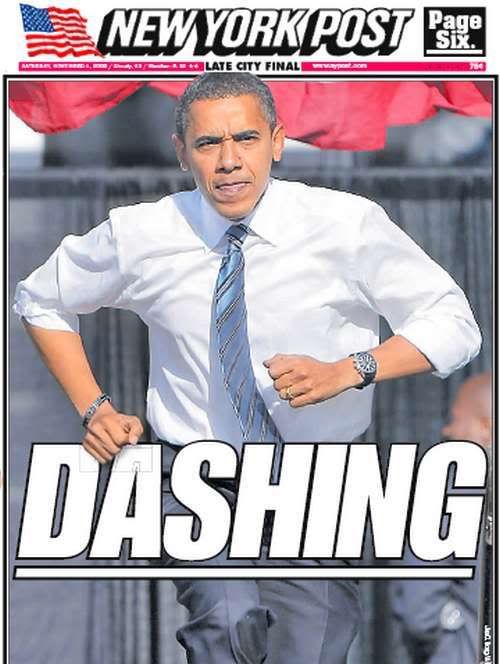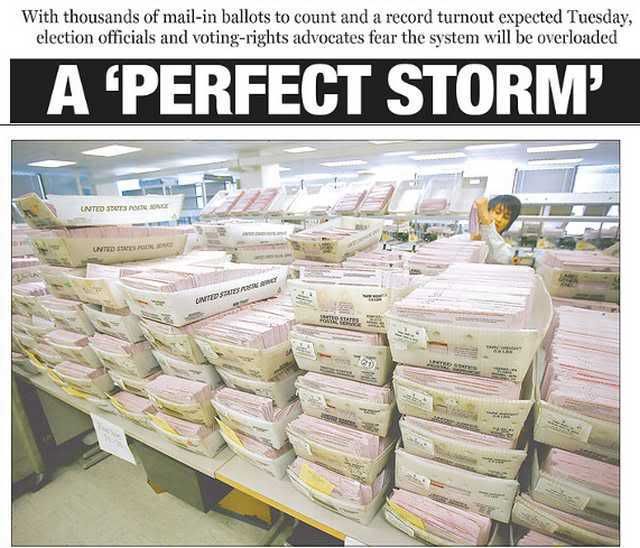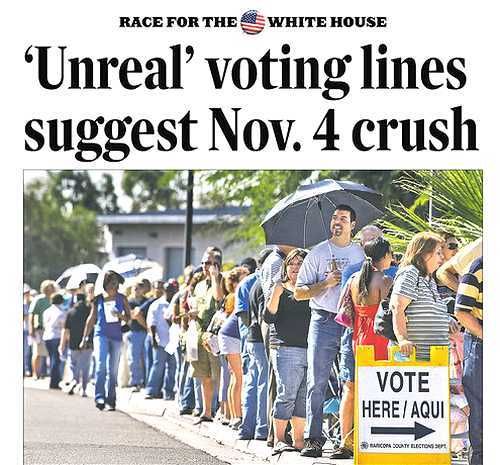 ► Arizona
*
Transcript:

MICHELLE KOSINSKI reporting:

In Atlanta they were queued up long before the doors opened, eventually more than 900 people. Voters in Gwinnett County, Georgia, waited eight to 10 hours.

Unidentified Woman #1: It's the one time that you really get your voice heard.

Unidentified Man #1: And I want to be--I want to see a change, that's me.

Woman #1: That's right.

KOSINSKI: In the Atlanta cold...

Unidentified Woman #2: Send water, please.

KOSINSKI: ...and the Arizona heat, the first-timers...

Unidentified Woman #3: I want to make history at this point.

KOSINSKI: ...and those who've seen some history, like 107-year-old Ada Nettles in South Carolina. This election has drawn unprecedented early turnout.

Unidentified Man #2: Very exciting.

KOSINSKI: National Guardswoman Greer Avery said she'd wait any length of time. She's soon off to Afghanistan.

Ms. GREER AVERY: There were people that had to fight in order for me to be able to vote. So there's no way that I would pass this opportunity up.

KOSINSKI: Some three million have already cast ballots in California, Texas and Florida, where the governor had to extend voting hours. In Georgia, nearly two million, double the number that voted there in 2004. And more than two million in North Carolina. Two to one are Democrats.

Professor SEAN RICHEY (Georgia State University): So the campaigns are making direct appeals to their supporters that it'll help them if you go and early vote.

KOSINSKI: In 2004, about 60 percent of the early vote went to President Bush. This year, though, analysts say it's looking more like 60 percent Democrat.

Professor MICHAEL McDONALD (George Mason University): This is a change of behavior, and it's unusual. It's unprecedented in some ways.

KOSINSKI: There are 1200 people in line right now where we are. And we haven't heard a single complaint. You know, analysts say we've really seen a shift nationally in the makeup of these lines. But the early voters tended to be in the past older, white, male and Republican. But this year we're seeing far more women, African-Americans and younger voters than before. Brian:

WILLIAMS: Michelle Kosinski, checking in on early voting in Dekalb County, Georgia, for us tonight.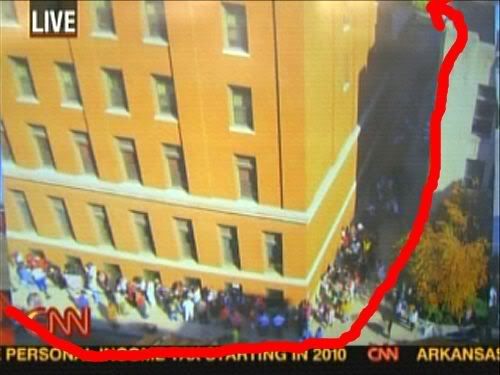 ► Indy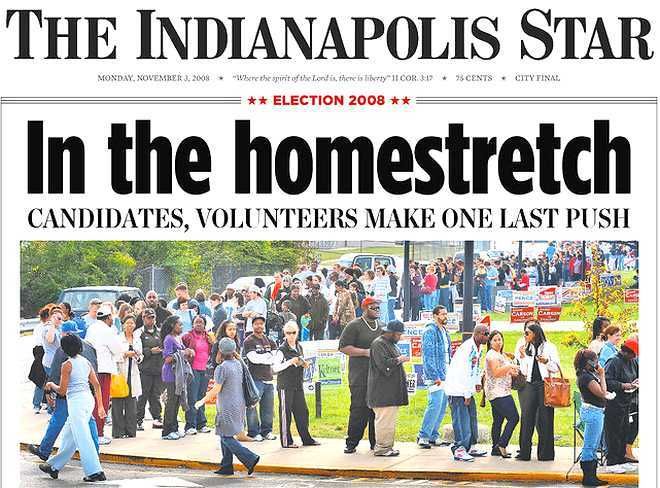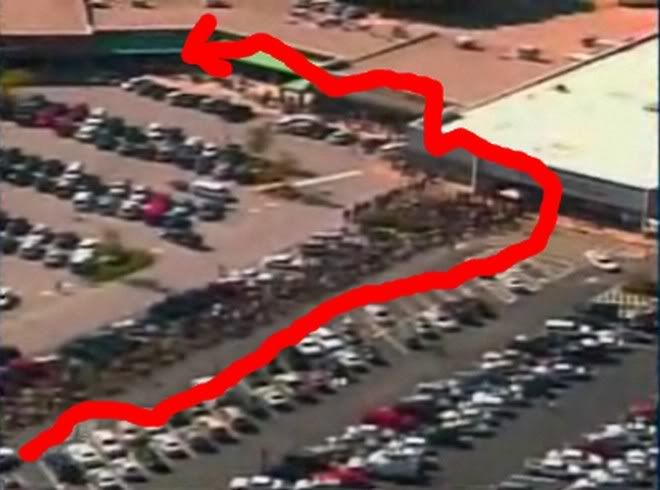 ► Georgia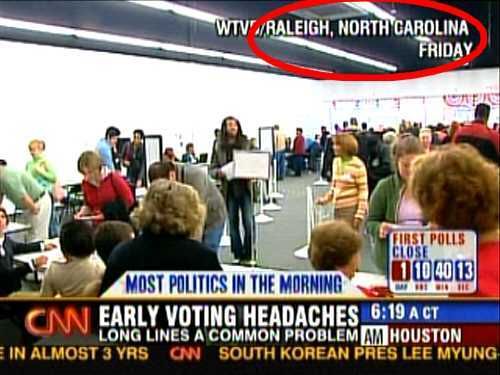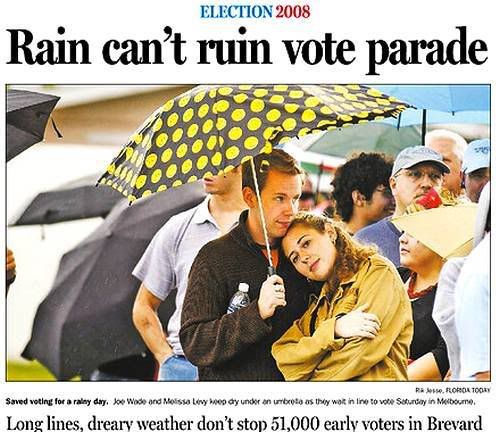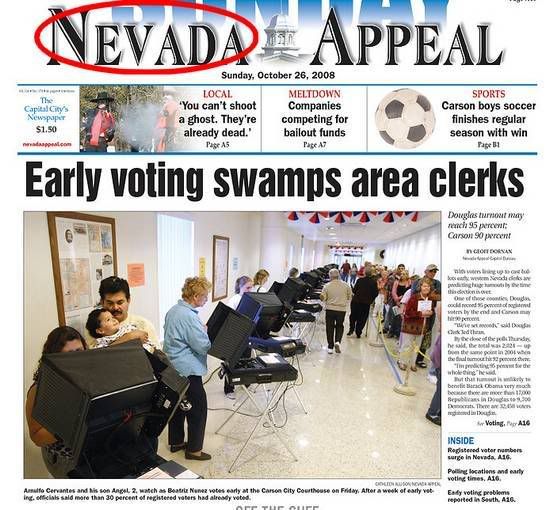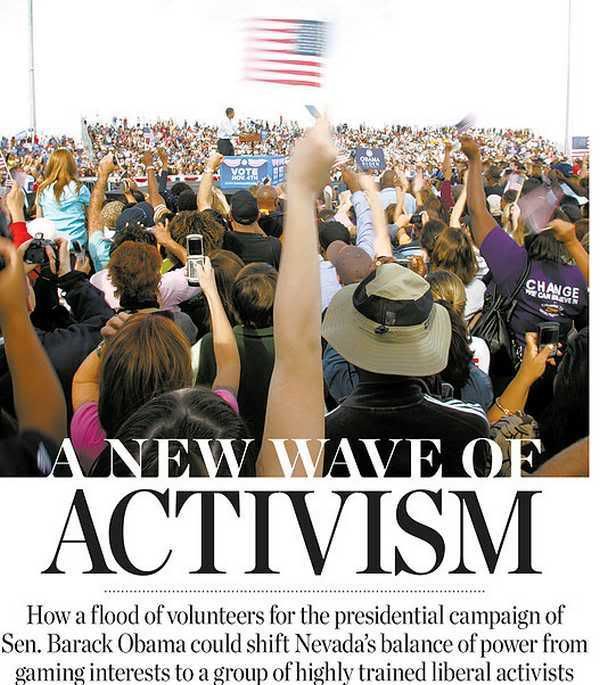 ► Akron, Ohio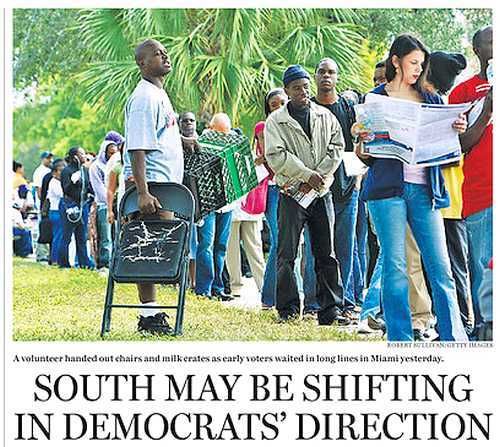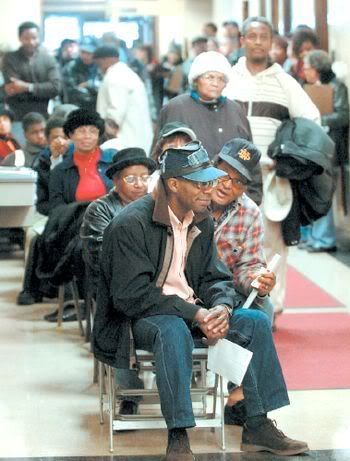 ► North Carolina
*
► Joe is so gregarious, he's gonna be so much fun - 10 Pix in All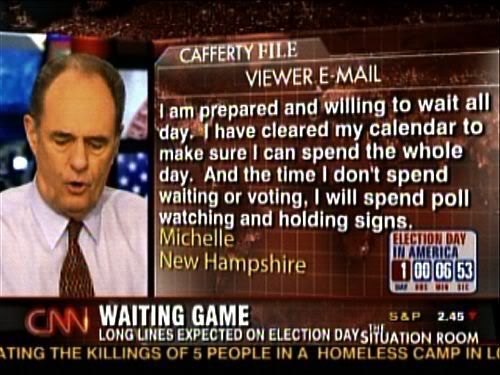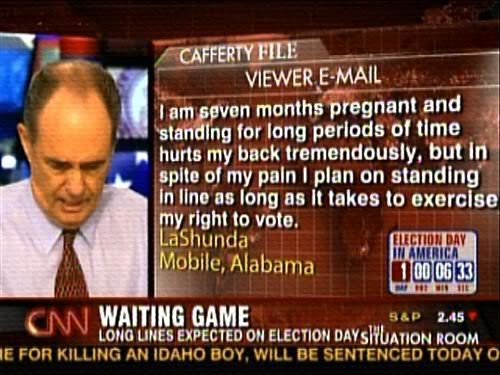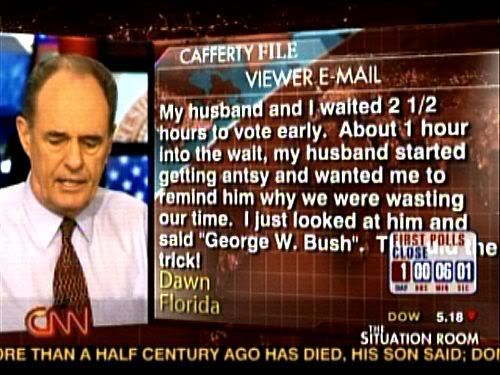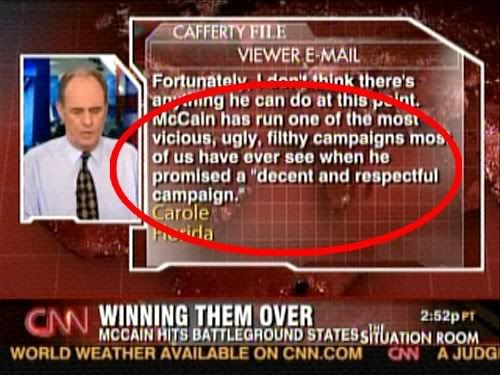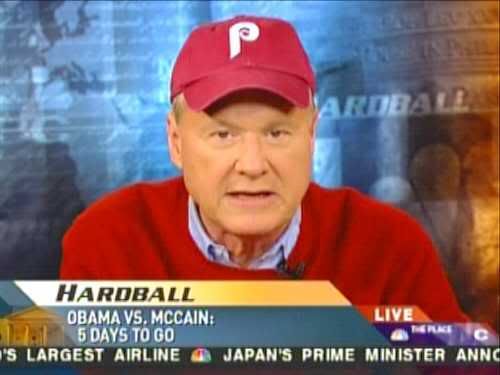 "So as we start this new century now at full speed, Americans seem on the verge of, in one vote, achieving two goals: taking a great American leap towards something better and uniting our country as never before in our history."

November 2, 2008 (wearing Kossack Orange).