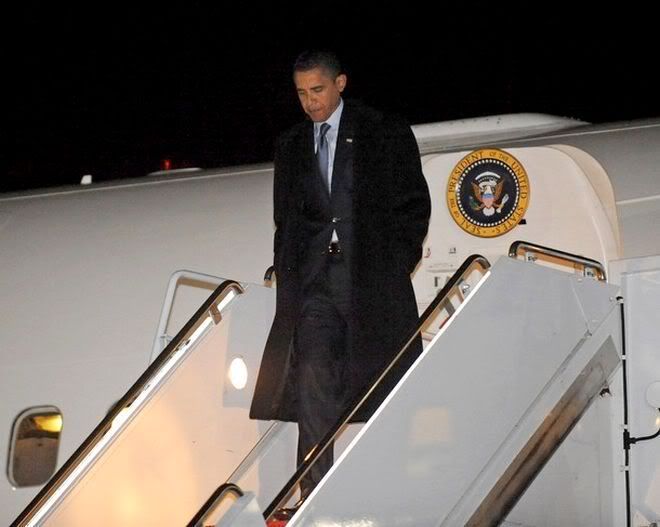 Barack deplaning Air Force One at Andrews Air Force Base, three hours ago.
As you know Barack and Michelle moved to Washington D.C. this weekend in order to enroll Sasha and Malia into their new school.
The following is a photo essay of Barack's journey. I hope you enjoy it.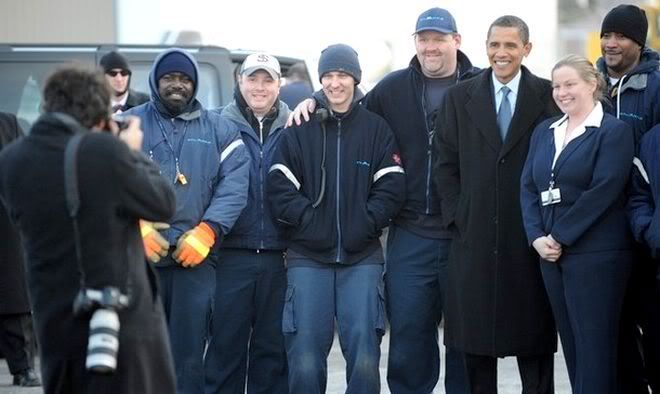 ► Man of the People: with the ground crew before departing Chicago.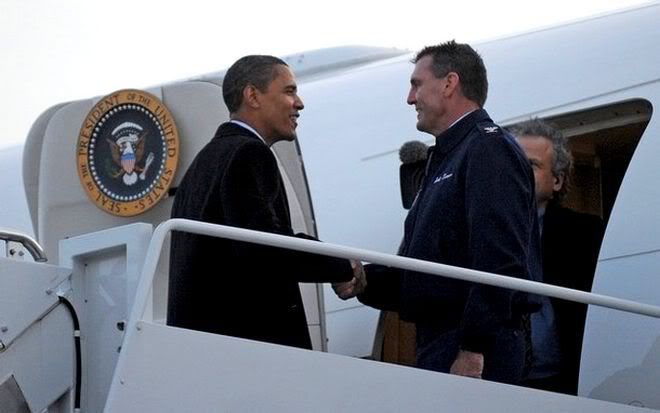 ► The military loves him. I so love how the military is now a part of our base.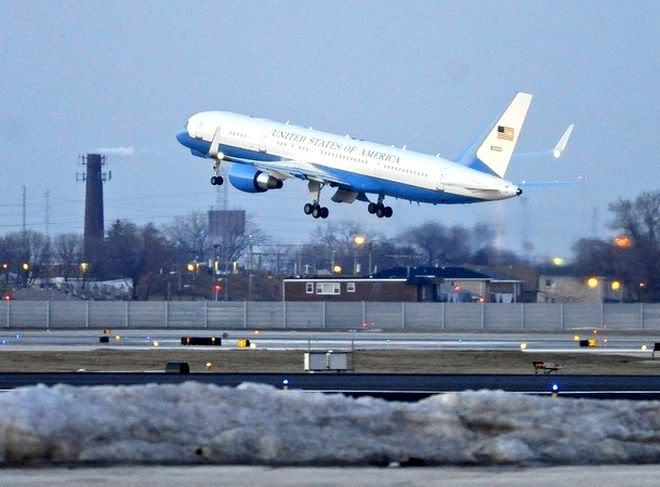 ► Barack's temporary wheels until the tyrant leaves in 16 days (a 757 used by Cheney and Laura Bush).
► Speaking to the press, Barack revealed that he choked up with emotion as he left Chicago, his home of 25 years.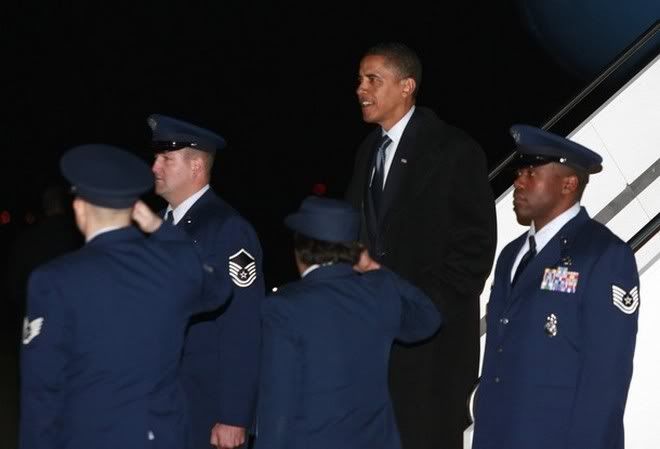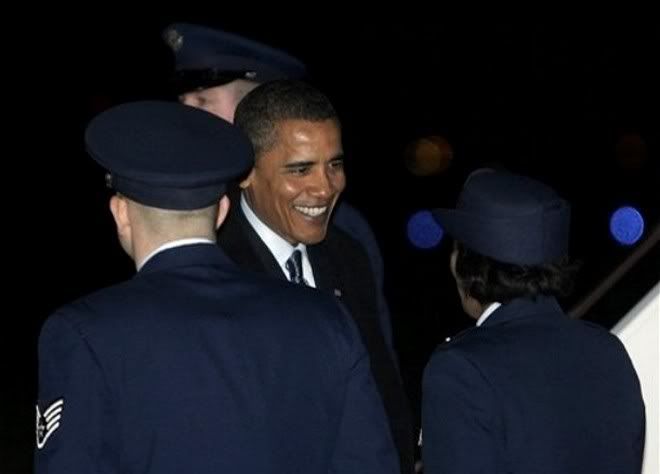 ► Arriving at Andrews, he was warmly greeted by Air Force Captain Kerri Alexander, Director of Protocol, who brought along her daughter to meet our President.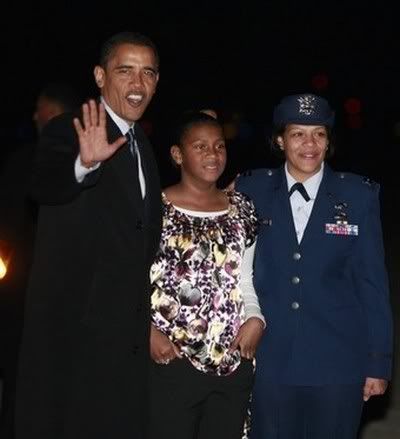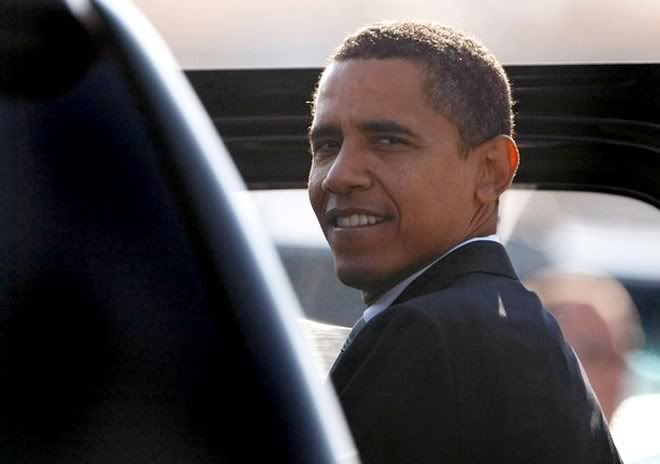 ► Phew! I'm fired up and ready to go!
*
*
Earlier today, SusanG reviewed the Sean Penn movie, Milk.
Here's a hilarious clip of homophobe Anita Bryant getting pied (when this happened, my mom couldn't stop cheering).
► Continuing with pie night, here's war criminal William Kristol getting a make over.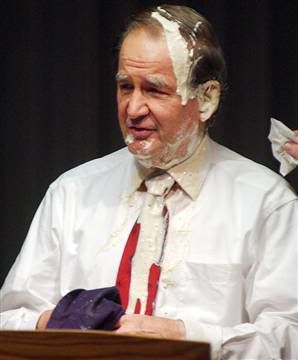 ► Not to be outdone, students at Western Michigan University tagged Imperial Wizard Pat Buchanan after one of his racist diatribes.
*