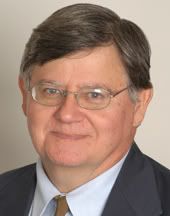 John Orman was fighting the good fight against Lieberman long before most of us, going back to 2000. Here are a couple of articles from way back then:

Senate run is ruled legal for Lieberman (New York Times)

Roadblock to the White House (The Fairfield Mirror)

He was a master of the best political weapon of all, humor. And it was never more on display when in a brilliant example of chutzpah and bravado, John seized control of the mythical Connecticut for Lieberman Party. John's artistry highlighted the incredible shenanigans that allowed Lieberman to get on the ballot as the candidate for a party that never had a single member until John joined.
From Fairfield University's website:

John Orman, professor of politics and chair of the Department of Politics at Fairfield University, whose untimely death on Sunday evening has left the campus in mourning, was an insightful observer of politics who was often called upon by the media for his views on the presidency and national and local politics. He wrote several books on politics, including "Celebrity Politics," which gained national attention and was published in 2003 with Brown University Professor Darrell West. He said Americans have increasingly treated politicians like celebrities and attract the same kind of tabloid coverage. He said, "The preoccupation with the private lives of public officials does nothing to advance policy issues and is a distraction from the very real problems facing America."

Fr. Jeffrey von Arx, S.J., president of Fairfield University, said Dr. Orman was one of Fairfield's most beloved professors whose class rosters filled up quickly. "The suddenness of his passing is especially difficult to grasp because of the vibrancy with which he lived his life. He was a man of great intellectual curiosity who followed his interests with a passion. This is a tremendous loss to our community."

For those who knew Dr. Orman, he was a Renaissance man whose interests went far beyond politics. He wrote poems and songs, did standup comedy, entered rap contests, coached basketball and had played on the "Doctors of Dunk" faculty intramural team where he was famous for his execution of three-point shots.

Each year seemed to hold new challenges for him and this year was no exception. In February, he brought to the Pepsico stage at Fairfield University his play, "Helen Keller Speaks." The one-woman play covered the little known adult life of Helen Keller as a socialist, anti-war activist, feminist, and a founder of the American Civil Liberties Union. He said the play was an outgrowth of his teaching because so few people knew the true historical life of Helen Keller.

In April, Dr. Orman, traveled to Ukraine under a grant from the International Research and Exchange Board (IREX) to discuss President Obama and the 2008 Election. In addition to delivering a series of lectures, he did several media interviews, including with Radio Free Europe Ukraine and the Vatican radio station.
and
The Hartford Courant
John M. Orman, 60; Fairfield University Professor, Noted Political Commentator
John M. Orman, a well-known political science professor at Fairfield University who considered running for the U.S. Senate in 2005 against incumbent Joseph I. Lieberman, died suddenly Sunday night. He was 60.

Orman, one of the university's best-known professors, was widely quoted in newspapers around the state, as well as national television and radio outlets such as CNN, MSNBC, ABC, CBS, NBC, Fox, and National Public Radio. His death was announced Monday by the university, where he had been a teacher since 1978.

In keeping with his mantra urging his students to get involved in politics, Orman ran as a Democrat for the U.S. Congress in 1984 against longtime incumbent Republican Stewart McKinney, a powerhouse at the time in Fairfield County politics. McKinney won, as usual, but Orman gained enough publicity that he was quoted even more often on political races in future years. After his defeat, Orman invited McKinney to speak to his class at Fairfield.

Two decades later, Orman ran briefly against Lieberman in 2005 — before backing little-known Greenwich entrepreneur Ned Lamont, whose campaign generated national attention when he defeated Lieberman in the August 2006 primary. Lamont, a former member of Greenwich's board of selectmen and 12-member board of estimate and taxation, then lost to Lieberman in the general election.

As the chairman of the political science department at Fairfield, Orman wrote or co-wrote five books, including "Celebrity Politics," written with Brown University professor Darrell West. Once named "Teacher of the Year" at Fairfield, Orman taught classes that included examinations of the U.S. Congress, the presidency, public opinion and policy-making, among others.

He even brought a class to the state Capitol to hear about the political process from journalists and politicians.

Still seeking new challenges after more than 30 years in teaching, Orman recently traveled to Ukraine to deliver lectures about the 2008 presidential election of Barack Obama.

While there, he participated in interviews on Radio Free Europe Ukraine and the Vatican radio station
The video of the first Connecticut for Lieberman meeting ~
From the Connecticut Post


Friends, family mourn death of John Orman, professor and politician
When John Orman learned that in the wake of his primary defeat, Sen. Joseph Lieberman formed a new political party -- the Connecticut for Lieberman Party -- that neither the senator nor anyone else had joined, he decided to turn his disgust into a humorous political indictment.

Orman, an author of four books on American politics, Fairfield University professor, and a one-time Fourth Congressional District candidate who had briefly weighed a challenge against Lieberman for the party's nomination, knew what to do. He switched his political party from Democrat to Connecticut for Lieberman, convened a CFL organizational meeting where he was the only person present and elected himself chairman of the party.

"In order for the CFL to keep the great ballot spot that Joe Lieberman earned for us, our party had to organize and submit rules to the Secretary of State of Connecticut," Orman announced in a 2006 press release. "Senator Lieberman did not do this when he ran so there was work to be done like [establishing] a platform and rules." Among the party's requirements, "if you run under Connecticut for Lieberman," he said in his press statement, "you must actually join our party".
From the
CT Post Editorial page:
A thorn in the side of the powerful

John Orman wasn't one to keep his passions confined to the classroom.

The well-loved Fairfield University professor, who died this week at 60, extended his life's work into the thick of the political arena. He delighted in exposing hypocrisy, and taught his students the value of taking an active role in issues that matter. He will be sorely missed.

Orman was best known for his public jousting with Sen. Joe Lieberman, who, it must be said, has been known to make himself a ripe target.

It started in 2000, when Lieberman insisted on hedging his bets by running for re-election to the Senate in addition to the vice presidency. Orman filed a formal complaint, reasoning, not illogically, that such a course was not in the best interests of the senator's constituents.

As Lieberman drifted rightward over the past decade, Orman upped his criticisms, even weighing a primary challenge. But it was the shenanigans over Lieberman's contingency plan, the hastily formed Connecticut for Lieberman line the senator ran on following his 2006 loss to Ned Lamont, that gave Orman a spate of national attention.

It didn't make much sense -- then or now -- how a primary loser could form a party with no members and run as its standard bearer. It was legal, and ultimately successful, but to many made a mockery of our electoral process (why bother holding the primary at all?). Orman took up the mantle of the disgusted by switching his political affiliation to Lieberman's all-but-mythical party -- becoming the first person in the state to do so.

It was funny, it was pointed, but, most importantly, it was a lesson to anyone paying attention that politics is not a matter for textbooks and historic documents. It's a living process, and one that requires constant watch to keep honest.

His loss is a significant one.
With Jane Hamsher of Firedoglake.com at Ned Lamont's 'thank you' party in New Haven: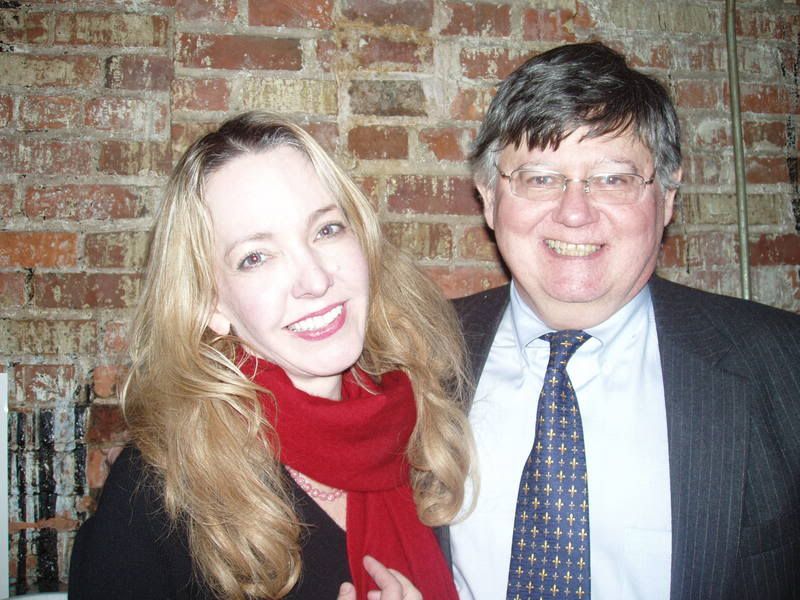 A compilation of some diaries of his work:
"Helen Keller Speaks" A staged reading of a one woman play
The New CFL Party Rules (the party is signed over, 2009) and here again.
Connecticut for Lieberman Party on Fox News
Notice of statewide CFL Meeting (March, 2008)
Joe Lieberman registers as a Democrat in Stamford (2007)
Joe's Petition is fine with me (2007)
The CFL Chair has a question on our 1 year anniversary
CFL Chair calls for Lieberman's resignation (2007)
The Official CFL Letter to Sen. Lieberman (2007)
Connecticut for Lieberman Minutes (2007)
Bar in New Haven at the Ned Lamont 'thank you' party.
CFL Party receives Cease and Desist Order (2007)
Announcing the CFL Rally (2007)
CFL Holds its First Meeting (2006)
I am extremely sad that Dr. Orman has left us, but he's left a rich and vibrant history for us to remember and cherish. I'll miss you, MC Doc O.