First of all, NFTT thanks you, the donors, for your donation that helped us purchase the items for the 300 boxes that we are about to pack. It's been a exciting ride to breaking $ 57,000 (w00t!) and each of you should feel proud to help our servicemen and women. And now you get to see the fruits of your labor!
Second, if you are at NN'09 right now: Rec and Tip this Diary, then get yourself over to the Exhibit Hall and put together a care package for the troops!
Wait, wait, wait a second, the rest of you are saying. I didn't donate. What does NFTT do?
I welcome you all to our little community event. Please join us over the fold....
-------------------
UPDATE #5 Wow, what a rush! Thank you to all the volunteers that got 300 boxes packed in a little under an hour! Group and box photos at the end of this post.
A little history for the third group: TexDem and DonnaMarie and a core group of volunteers and friends started assembling care packages on a large scale a year ago at NN'08 in Austin. That was a fabulous success (130 care packages), so we decided to do it again, but this time we increased our output to 300 care packages. Why 300? Our very own Bill in Portland Maine, besides being a fabulous fundraiser and terrific volunteer, suggested the 300 mark.
There will always be troops in theater and we here at NFTT will always support them in our own small ways. Another way that we support the troops is by shouldering the burden and privilage of rememberance in a world where the realities of war aren't on the evening news and our troops aren't honored the way they should be. This burden and privilage is made concrete by the community of IGTNT and the panels that volunteers have created to remember the men and women who have died in the Iraq and Afghanistan conflicts.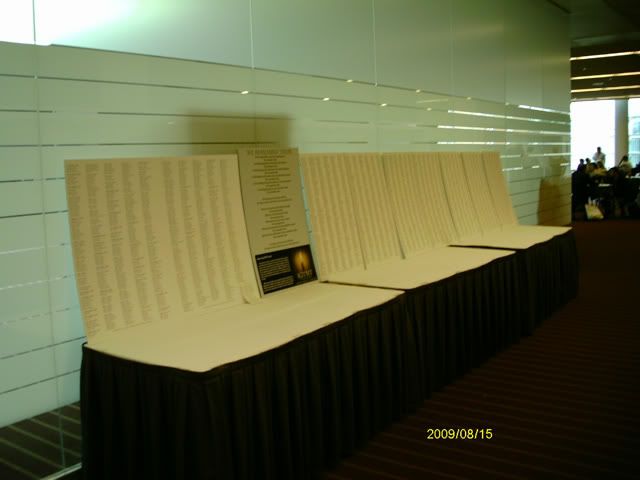 And now for the liveblog!
The whole kit and kaboodle, 1:59 PM.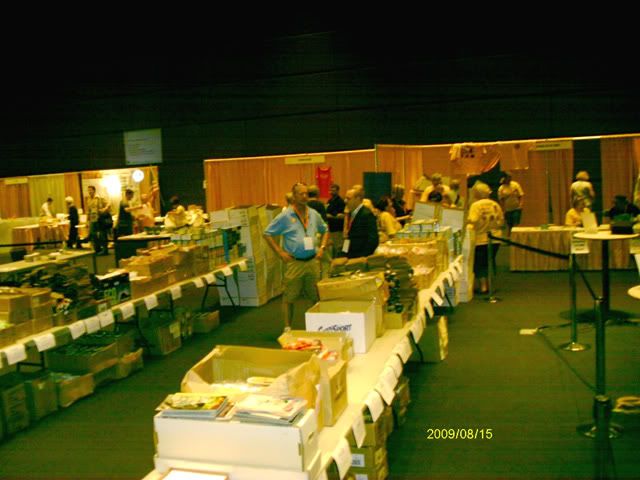 The first dude with the first box:
Happy volunteers!
Funny moment--some reporters: "omgwtfbbq?" TexDem: "BBQ!!!"
lots of people: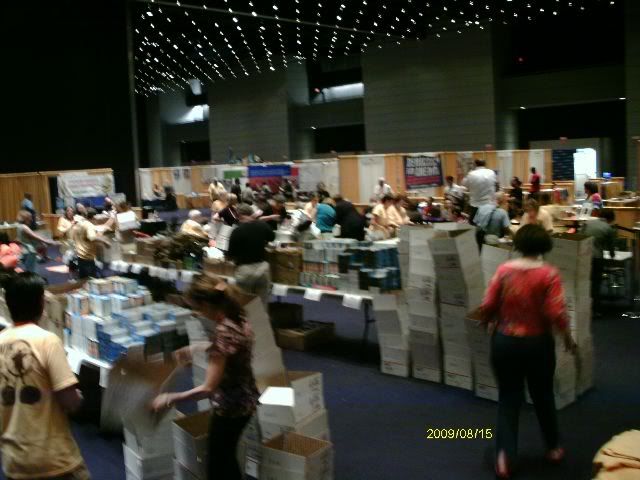 It's like Grand Central Station in here. I need more bandwidth!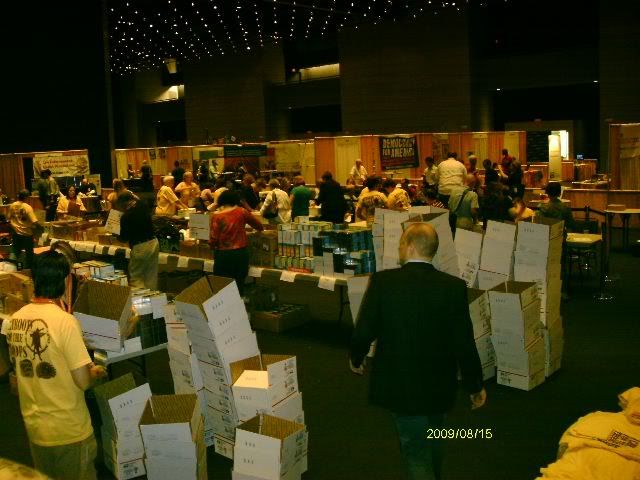 The Addressing Table with lovely sarahnity, floja roja, and donnamarie!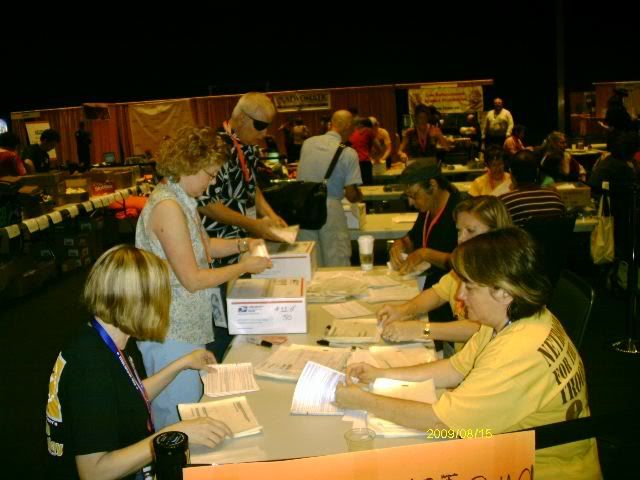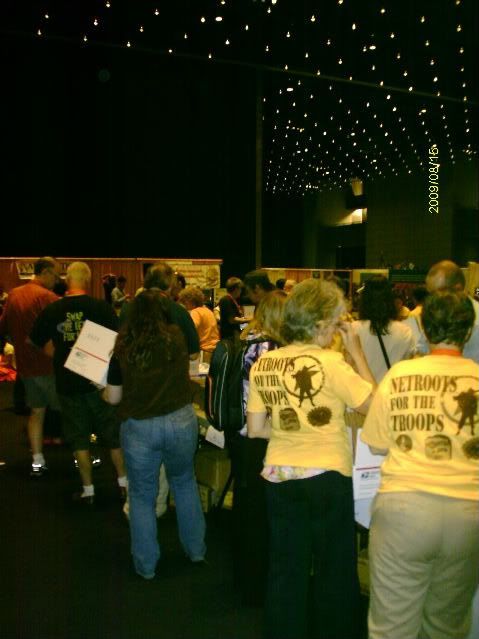 Last boxes!
Four pallettes of Boxes: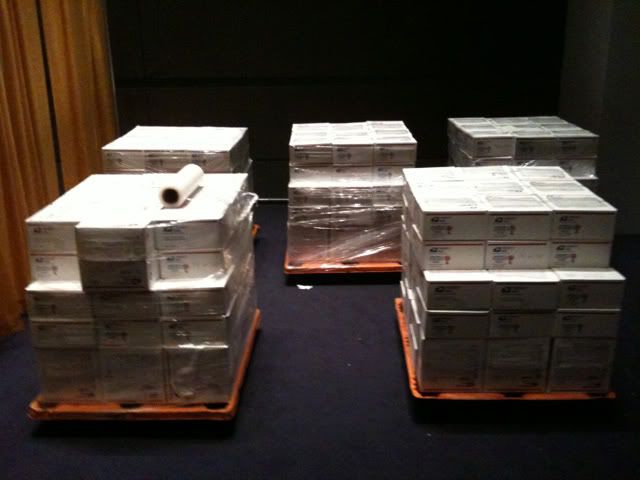 The Afterglow! you should picture in your mind all these people's names rolling by accompanied by the Star Wars end credits music:
Thank you again!