They have officially failed to block health care reform. I'm coming out of retirement for this one....
NOBODY can take THIS away from me: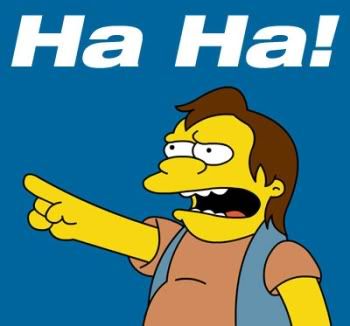 Harry Truman, Teddy Roosevelt, and all of the brothers Kennedy are smiling down upon us.
We have begun to avenge the work of Newt Gingrich and the 1994 elections. We're not finished yet, but I hope this diary can serve as a haven for which we can all come together, put aside our differences, point, laugh and feel intense mirth at the FAIL. executed by Mitch McConnell and his henchmen.
We can get back to questioning each other's commitment to progressive change later, I swear.
UPDATE: Jon Chait from TNR points and laughs best:
The Republicans eschewed a halfway compromise and put all their chips on an all or nothing campaign to defeat health care and Obama's presidency. It was an audacious gamble. They lost. In the end, they'll walk away with nothing. The Republicans may gain some more seats in 2010 by their total obstruction, but the substantive policy defeat they've been dealt will last for decades.