Intro, containing nothing of substance and no controversial assertions.
Body, in which a few assertions are made, mostly factual, including quotes, in quotation marks, with sources cited. Some actions are also described here.
Note that in the body of the diary, the diarist treads the dangerous ground of applying adjectives to some of the words quoted and actions described.
Conclusion: in which the diarist welcomes commenters to ascribe to him statements he did not make, beliefs he does not hold and attitudes which he abhors, some of which are directly contradicted in the diary itself, and to engage in fights with other commenters in long, drawn out, often personal and scathing sub-threads. Commenters are also urged to respond solely to the diary's title, bypassing entirely any need to read the body of the diary.
UPDATE per SallyCat's suggestion: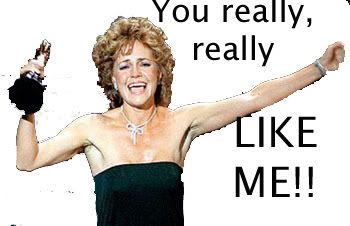 UPDATE II: Believe it or not, I really did have a serious point when I wrote it, but this is much more fun.