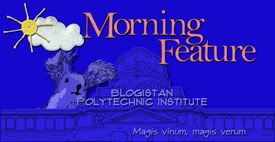 The Overton Window is a useful concept and an effective long-term political strategy, but for progressives the idea makes more sense in the context of two other concepts about how government works. It's never easy to change the course of government, and changing its course is not only about writing good laws. To be effective, passion must be mated with patience and persistence, because reforming government is a long-term project.
More below the fold....
Washing the Window, Part II - The Overton Window, Patience, and Persistence
This week Morning Feature takes another look at the Overton Window. Yesterday we discussed why our party needs both "purists" and "pragmatists" to be effective. Today we'll consider the Overton Window in terms of two other concepts: the legislative axiom of More Change = More Resistance, and the 40/60 Rule of Effective Governance. Tomorrow, as we did when we last looked at the Overton Window, we'll conclude by offering some Unthinkably Progressive ideas, this time focusing on state and local issues.
We'll focus more on state and local issues this week because many of the most important actions of government happen at the state and local level. Here in Florida we nearly saw thirty years of conservative work come to fruition in Senate Bill 6. As we discussed Monday, that bill would have been the death knell for our public schools. Governor Charlie Crist vetoed the bill yesterday. Whatever Governor Crist's other motivations, he made the right decision. On behalf of Florida's children, thank you Governor Crist and thank you to everyone who called, emailed, and advocated against the bill.
And tens of thousands did. Public opposition was overwhelming. Calls and emails to the governor's office reportedly ran 20:1 for a veto. On this issue, Tea Party Republicans in the Florida legislature grossly overestimated their progress with the Overton Window.
What the Overton Window is not, and what it is.
The Overton Window is often misrepresented as a short-term negotiating tactic: demand everything you can want at the start of a policy debate and then bargain down. That is positional bargaining. That is a short-term tactic to resolve an immediate debate. It is sometimes effective or even necessary. But that is not the Overton Window at work.
The Overton Window is a long-term strategy to change the political climate. It suggests that there is a present-day "window of political possibility," and that regardless of elected officials' ideology or other factors, present-day policy solutions will come from within that window. The concept was developed by Joe Overton at the Mackinac Public Policy Center, a conservative think tank in Michigan. Overton offered six levels of political possibility, starting from outside the edge of the present-day window and moving toward its center:
Unthinkable - The idea is not mentioned in the mainstream dialogue, and its advocates are dismissed as beyond the fringe.
Radical - The idea may be mentioned in the mainstream dialogue, but usually only to criticize its advocates as being at the fringe.
Acceptable - The idea may be discussed in the mainstream dialogue but rarely on its merits, and its advocates are often described as a small minority.
Sensible - The idea and its merits are discussed in the mainstream dialogue, and its advocates more often described as a large or substantial minority.
Popular - The idea and its merits are commonly discussed in the mainstream dialogue and its advocates described as a popular majority.
Policy - The idea is enacted and implemented by government.
In terms of present-day debates, Acceptable denotes the edge of the "window of political possibility," and most policy solutions will be chosen from among the Sensible or (more often) Popular proposals. But by advocating for Radical or even Unthinkable ideas today, we can lay the groundwork for them to become Acceptable, Sensible, or even Popular in the future.
More Change = More Resistance
But what if presently Radical or even Unthinkable idea seems to be clearly the best solution for a problem? Shouldn't we advocate for that and settle for nothing less?
Here we run into a basic legislative axiom: More Change = More Resistance. In legislative terms, More Resistance means more procedural maneuvers to block the proposal and eventually fewer votes for passage. The more a proposal would change the status quo - or the farther it lies from the center of the Overton Window - the more resistance it is likely to encounter. Unthinkable and Radical proposals usually encounter so much resistance that they die in committee or are otherwise blocked without ever receiving a floor vote. If they do reach a floor vote, they don't have the votes to pass. Simply, a bill that means little or no change to the status quo will usually meet little or no resistance - consider bills to rename post offices that get almost unanimous support - and a bill that means a big change to the status quo will usually meet a lot of resistance.
In terms of reform, this axiom suggests that the "optimal" legislation - for a present debate - will be the most change for which we can overcome the resistance and get it enacted. Often that will not be the "best" legislation we can imagine, but it's the "best" we can do this time. And having made this step, the next improvement won't mean as much change, so we may well meet less resistance.
The 40/60 Rule of Effective Government
When I lived and worked in D.C., I knew a mid-level bureaucrat whom I'll call Sandy. Sandy liked to talk about what she called The 40/60 Rule. She discussed it in terms of regulation because that was her job, but it also applies in other areas of government.
The 40/60 Rule suggests that effective regulation is about 40% legislation and about 60% implementation and enforcement. That is, even "ideal" 40-of-40 legislation is not enough unless it is implemented and enforced well. The better the implementation and enforcement - the nearer it is 60-of-60 - the less we need ideal 40-of-40 legislation. Conversely, the better the legislation, the less we must rely on ideal implementation and enforcement.
Sandy said these percentages were just an approximation, and I agree. But she said implementation and enforcement count for more than small details of the legislation itself, and I agree with that too. While we can and should advocate for the best possible legislation, it's important to realize that we're often arguing over the difference between a "25" and a "32." (I've never seen 40-of-40 legislation on any important issue.)
In practical terms, those points of difference matter only if we keep responsible officials in charge of implementation and enforcement. If we don't, the actual working of that "32" bill may so undermined by cronyism, corruption, and cutbacks that we'd have been better off with a "25" bill that allowed us to keep more responsible officials in charge. Whatever good legislation progressive Democrats see enacted can be undone by inadequate Tea Party GOP implementation and enforcement.
Not "victory," but "progress."
The veto of Florida Senate Bill 6 was "progress," albeit not exactly a "victory." We didn't improve our public schools, but we blocked an attempt to break them. The work must continue.
And that's a common experience for progressives. We don't have "victories," not in the sense of we-won-game-over. There are always new problems, and old problems that require improved solutions. And there's always the grunt work of maintaining the solutions that do work. We must be passionate, but we must also be patient and persistent. Our work never ends.
+++++
Due to time pressures, the Janitor Professor of Astrology did not prepare your Kossascopes this week. This was probably the week they'd all have been good. Doesn't it figure....
+++++
Happy Friday!