UPDATE: New Photos & Lastest Developments Including First Injured Bird
BILL MAHER TODAY VIA TWITTER:
"Every asshole who ever chanted 'Drill Baby Drill' should have to report to the Gulf Coast today for cleanup duty."
INCLUDED IN THAT ROLL CALL:
"'So, do you want to put your country first?,' asked former Maryland Lt. Gov. Michael Steele. 'Then let's reduce our dependency on foreign sources of oil and promote oil and gas production at home. In other words: Drill, baby, drill! And drill now!,' he said."
"Egged-on by delegates on the floor of the Xcel Center Rudy Giuliani said, 'Drill, baby, drill,' a little tentatively at first, which was then followed by a more robust 'Drill, baby, drill.'"
"Senators who once were tempted to expand offshore drilling are raising alarms instead about a destroyed well that is spewing a thousand barrels of oil a day into the Gulf of Mexico. "The continued failure to stop the leak threatens to wreak untold damage on Florida's coastlines," Florida Senator George LeMieux warned this week. 'The federal government needs to make this their immediate, number-one priority...' Just a few weeks ago, LeMieux was talking hopefully about the revenue potential of allowing expanded drilling closer to the shores of Florida. His Republican colleague Richard Shelby has long favored offshore drilling if it brings revenue to his state of Alabama."
"...Political figures like former Speaker Newt Gingrich and Senator John McCain (R-AZ) chanted the popular cry: 'Drill Here, Drill Now!'"
"Said Sarah Palin: 'That's why we must develop our own domestic supplies of oil and gas. Though the chant of 'Drill, baby, drill' was much derided, it expressed the need to confront this issue head-on before it reaches a crisis point.'"


VIDEO OF THEM AT WORK IN 2008:



EXPLANATION AT THE TIME OF WHY "DRILL BABY DRILL" WOULD NOT WORK AS NATIONAL ENERGY POLICY:
"Since 1949 the overall pattern has been this: the harder we look for oil and the more we drill, the harder it gets to find ... The facts clearly show that people who believe that by simply ramping up drilling we will substantially improve our diminishing domestic oil production, well, these people—to use an expression not uncommon in oil country—are very much pissing in the wind..."


WARNING, AT THE TIME, OF ENVIRONMENTAL IMPACT:
"Environmentally speaking, the possible effects of offshore drilling range from dangerous to disastrous. Proponents of drilling cite new technology that has minimized spills from hurricanes. However, 2005's hurricanes Katrina and Rita caused spills of at least seven million gallons of oil, a huge number even in comparison to the 11 million gallons spilled by the oft-cited 1989 Exxon-Valdez environmental disaster. In November of 2005, an oil tanker spilled an estimated one to three million gallons of oil when it hit a sunken platform in the Gulf that had drifted out of place. The affects on global warming are also numerous as each oil platform produces 214,000 pounds of air pollutants each year."


LATEST DEVELOPMENTS:
Leaked report: Government fears Deepwater Horizon well could become unchecked gusher
By Ben Raines
April 30, 2010, 2:18PM

'The following is not public' document states

A confidential government report on the unfolding spill disaster in the Gulf makes clear the Coast Guard now fears the well could become an unchecked gusher shooting millions of gallons of oil per day into the Gulf.

"The following is not public," reads the National Oceanic and Atmospheric Administration's Emergency Response document dated April 28. "Two additional release points were found today in the tangled riser. If the riser pipe deteriorates further, the flow could become unchecked resulting in a release volume an order of magnitude higher than previously thought."

The emergency document also states that the spill has grown in size so quickly that only 1 to 2 percent of it has been sprayed with dispersants.
New drilling on hold as Gulf spill oil washes up

By CAIN BURDEAU, Associated Press Writer – 53 mins ago

The National Weather Service predicted winds, high tides and waves through Sunday that could push oil deep into the inlets, ponds and lakes that line the boot of southeastern Louisiana. Seas of 6 to 7 feet were pushing tides several feet above normal toward the coast, compounded by thunderstorms expected in the area Friday.
First oiled bird found, cleaned up
No burning or skimming oil for now due to winds, high seas

NBC News and news services updated 31 minutes ago

FORT JACKSON, La. - Oil from a massive leak in the Gulf of Mexico was starting to ooze ashore in the southeastern U.S. on Friday, as crews cleaned up the first bird found coated with oil. The wide leak threatens wildlife along fragile islands and barrier marshes and puts one of the world's richest seafood grounds in peril.

Workers with Tri-State Bird Rescue and Research, which is based in Delaware, used Dawn blue dishwashing soap to scrub the oil off the young Northern Gannet. The detergent is commonly used to clean animals. Dr. Erica Miller, with Tri-State Bird Rescue and Research, gave Pepto-Bismol to a Northern Gannet on Friday in Fort Jackson, La. The bird, normally white when fully grown, was covered in oil from the rig leak. Pepto-Bismol was used because the bird probably also ingested oil.

The rescue center says the bird was found offshore, not on the shoreline.
First Oil has Reached Shore - Environmental Disaster looms for Gulf Coast
by Lefty Coaster

Fri Apr 30, 2010 at 12:14:37 AM EDT

The Miami Herald is reporting that oil is washing ashore. This is very bad news for residents of the Gulf Coast and for all the people who love to visit its beautiful white beaches. Its even worse news for the animals and ecosystems along the Gulf Coast and it estuaries:

Oil starts washing ashore on Gulf Coast

WASHINGTON -- With crude oil washing up Thursday night on the Gulf Coast, President Barack Obama stepped up federal efforts to help clean up the spill in the Gulf of Mexico, putting the Department of Defense at the ready and dispatching three Cabinet officers to the scene.

Among its other potential victims, the disaster threatens Obama's plan to expand offshore drilling in the Atlantic, the Gulf of Mexico and north Alaska, and complicates prospects for any climate change legislation that relies on a deal between advocates of more domestic oil and gas production and those who want to limit greenhouse-gas emissions.
Gulf Oil Spill Could Eclipse Exxon Valdez

Massive Spill Far Worse Than Initially Thought

CAIN BURDEAU, Associated Press Writers
UPDATED: 7:29 pm CDT April 29, 2010

VENICE, La. - An oil spill that threatened to eclipse even the Exxon Valdez disaster spread out of control and drifted inexorably toward the Gulf Coast on Thursday as fishermen rushed to scoop up shrimp and crews spread floating barriers around marshes.
Oil Slick Just a Few Miles from Louisiana Coast

Ten wildlife refuges in Mississippi and Louisiana are in the oil's likely path, with the Pass-a-Loutre Wildlife Management Area at the tip of the Mississippi River likely to be the first affected, Jindal announced. Wildlife conservation groups said Thursday the oil could be a disaster for coastal areas of Louisiana, Mississippi, Alabama and Florida. (FishOutofWater's Diary)

Originally estimated at 1,000 barrels (42,000 gallons) per day, now 5,000 barrels (210,000 gallons) of oil per day.
A frantic fight against oil spill

As oil washes ashore, workers scramble to blunt its impact

By JENNIFER A. DLOUHY and MONICA HATCHER
HOUSTON CHRONICLE
April 29, 2010, 10:45PM
An army of workers conducted frantic combat on Thursday with booms, chemicals and even fire to limit the damage from a massive oil spill invading the Mississippi River delta.

Federal regulators sent a SWAT team of inspectors into the Gulf of Mexico area to ensure compliance with safety rules on deep water drilling rigs.

Louisiana Gov. Bobby Jindal declared a state of emergency so officials could begin preparing for the oil's impact.

And the state opened an early shrimp season in waters east of the Mississippi River to allow shrimpers to bring in as much of the commercially important catch as possible in case the spill forces fishery closures.
'Gag-inducing' fuel smell wafting over New Orleans area

Thu Apr 29, 6:43 pm ET

And so it begins.

The Times-Picayune reports that the city has been overwhelmed by a "pungent smell" and that, though they can't confirm the odor's source, officials believe the spill is the most likely culprit. "We're still trying to confirm that," Deano Bonano, the Orleans Parish emergency-preparedness director, told the paper.

Meanwhile, New Orleans residents are understandably annoyed over their city being enveloped by the smell of fuel. ... Another local resident, Tulane University employee Laura Mogg, told us that she caught wind of the "terrible" and "gag-inducing" smell from her office building on the school's sprawling uptown campus. "I smelled it the second I opened the door," she said. "Really, it's that strong."


DEEPWATER HORIZON 2010: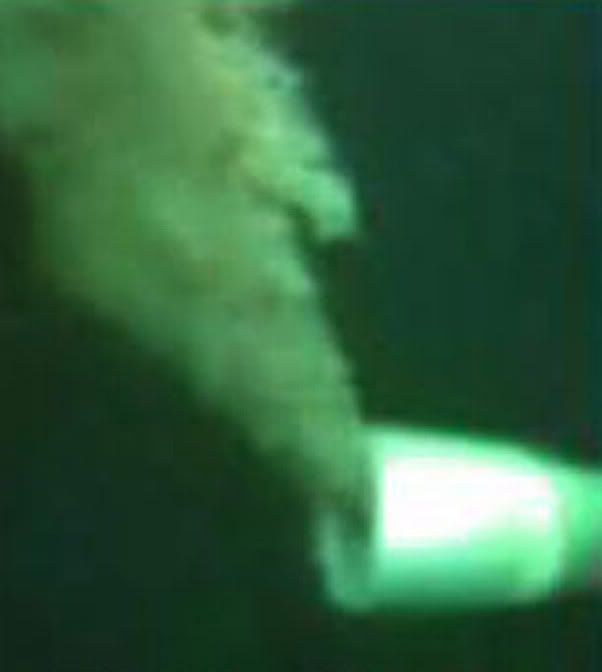 AP / US Coast Guard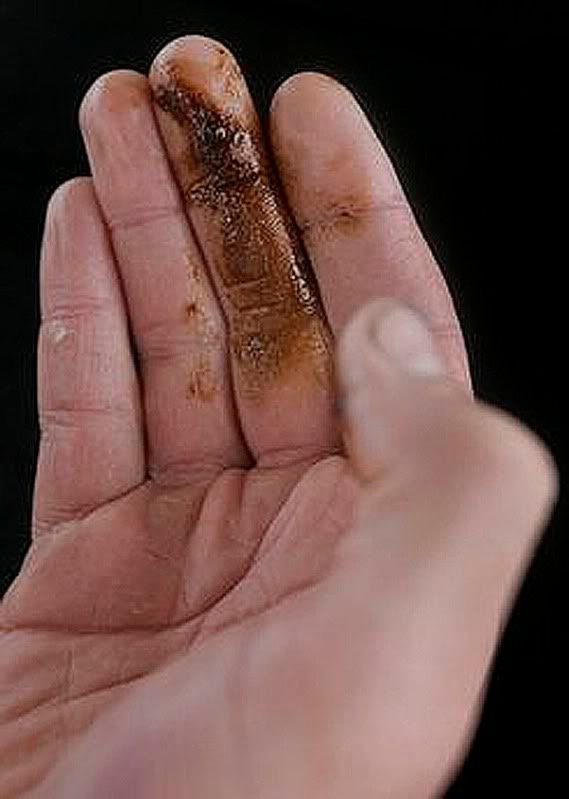 AP / Patrick Semansky




AP / Alex Brandon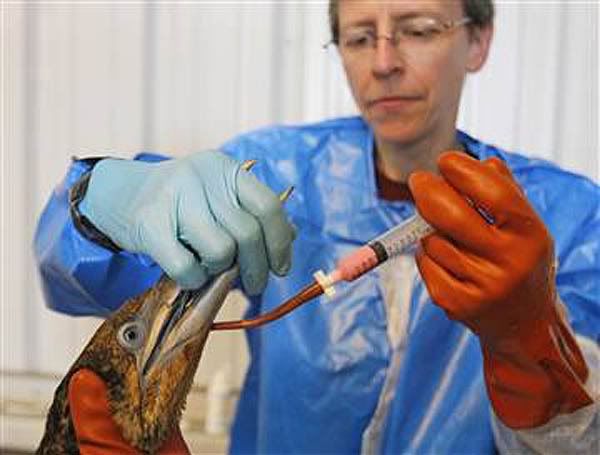 AP / Alex Brandon




AP / Patrick Semansky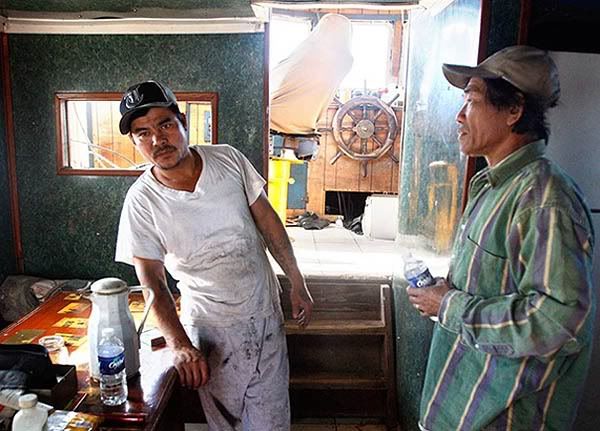 AP / Patrick Semansky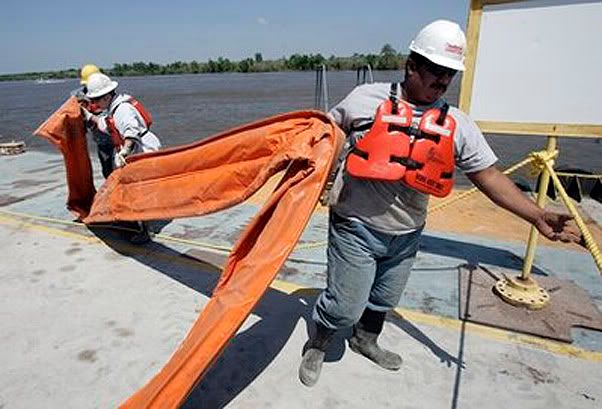 AP / Patrick Semansky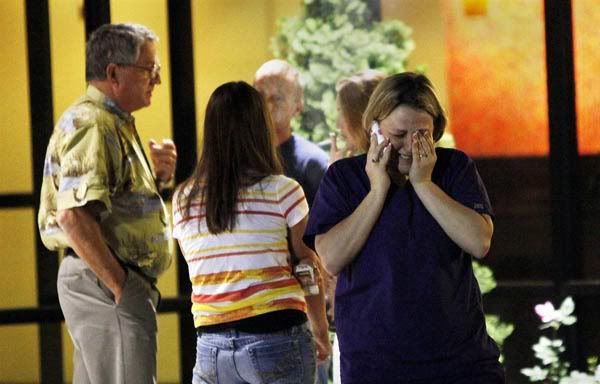 AP / Gerald Herbert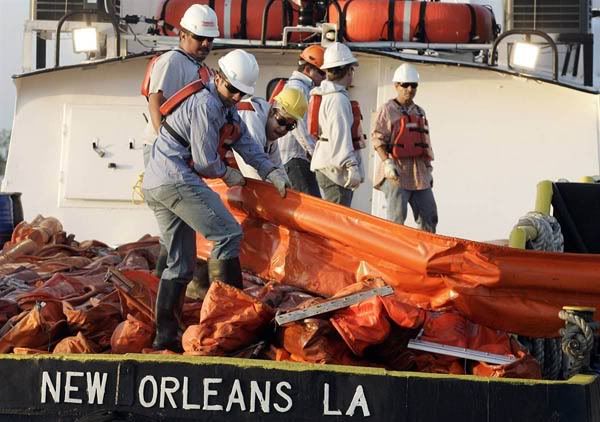 AP / Patrick Semansky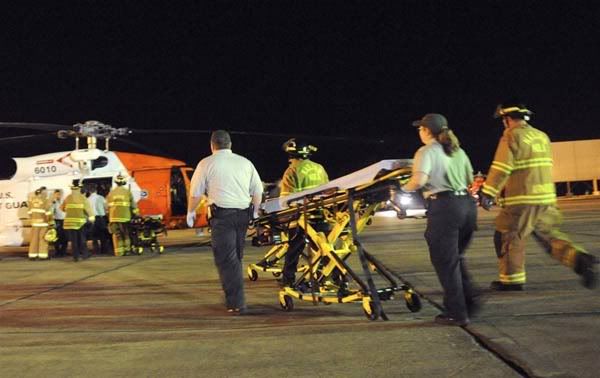 US Coast Guard Tom Atke / AP




AP / Patrick Semansky




AP / Bill Haber




Reuters / Sean Gardner, Greenpeace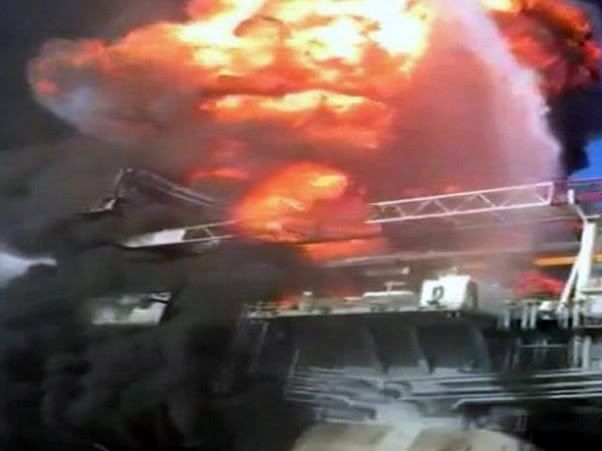 Photo credit unknown




AP / Gerald Herbert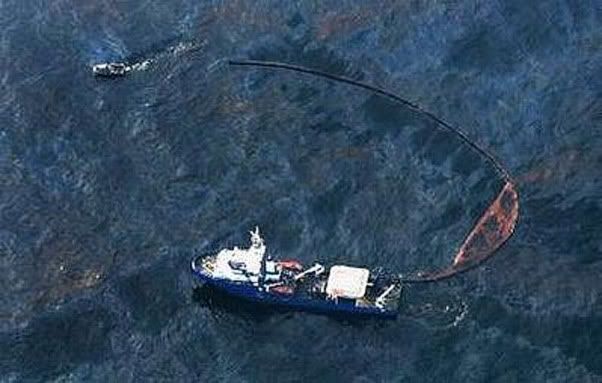 Reuters / Sean Gardner, Greenpeace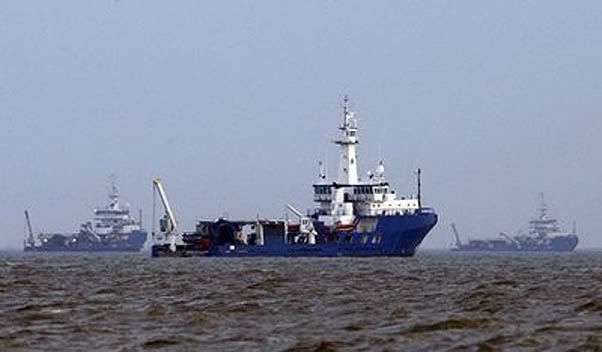 AP / Patrick Semansky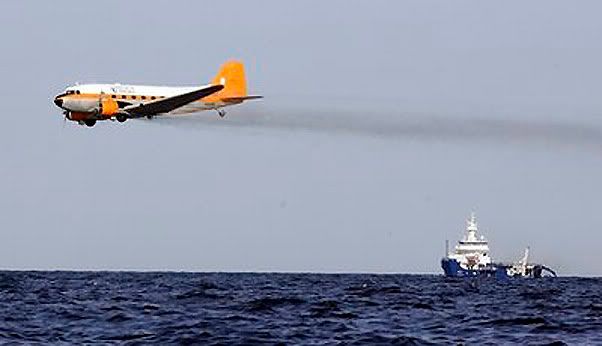 AP / Patrick Semansky




AP / US Coast Guard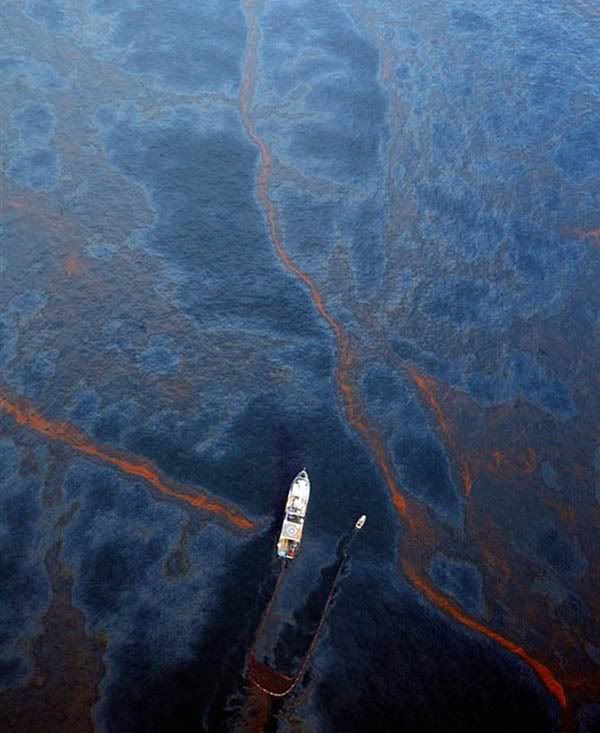 Getty Images / Chris Grathen




AP / Gerald Herbert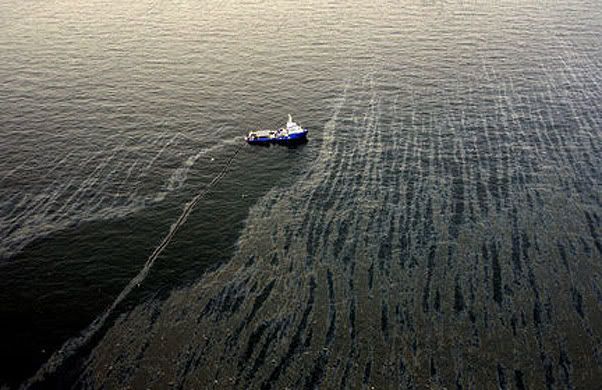 AP



AP / Gerald Herbert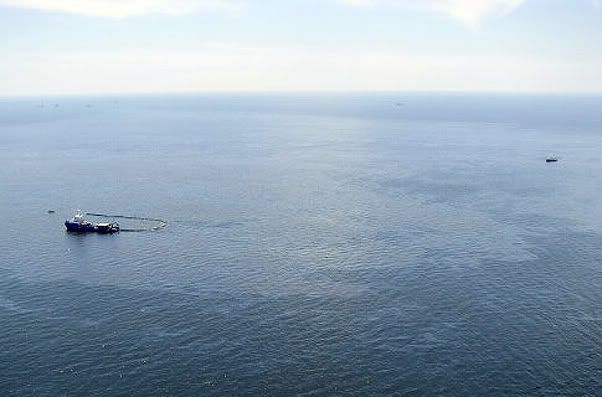 Reuters / US Coast Guard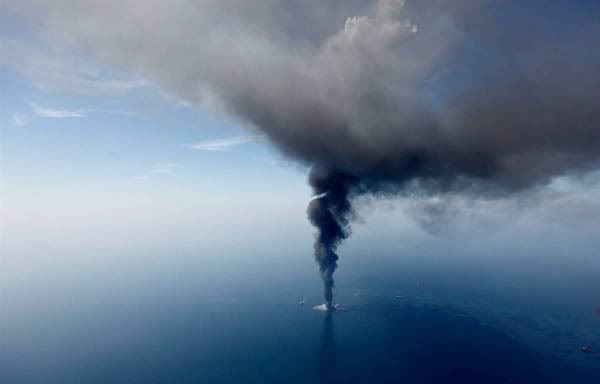 AP / Gerard Herbert




AFP / US Coast Guard, Elizabeth Bordelon




Reuters / Sean Gardner, Greenpeace




Reuters / DigitalGlobe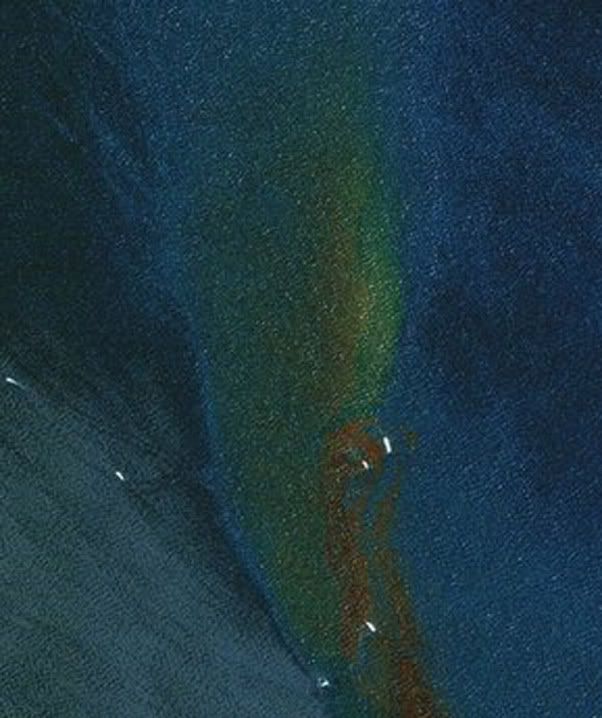 Reuters / DigitalGlobe




AP / Gerald Herbert




AP / NASA




AP / NASA




NASA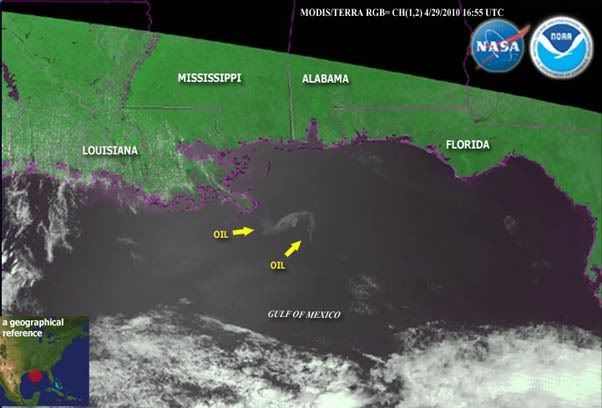 NOAA




NASA




















AP / Patrick Semansky
"Drill, Baby, Drill!"




Photo sources and attributions can be found here and here.