If Keith Olbermann or any Countdown staff lurks around this diary - and I think they just might! - it should be very clear that you are missed around Daily Kos. Don't let a few crackpots who don't know any better get to you because they take some shot at you or Rachel Maddow or anyone else you respect. Believe me, I KNOW it's easier to fixate on just a few negatives in an ocean of positives, but we both need to focus on enjoying the positives of the Daily Kos experience or any other life experience. I think I speak for a lot of people when I say take the time you need then come back. AND, if you decide to make your grand re - appearance here, SO MUCH THE BETTER!!
Today is one of my favorite days of the year; it's the first day of summer! YAHOO!!
I've had this song in my head all day - especially the part about catching a baseball with your face, so I thought I'd share the joy! :D I love the sun coming up good & early and not going down until good & late. And, I will take roasting over freezing ANY DAY!
Let's move on to "this day in history." On June 21, 1964, three civil rights workers disappeared in Philadelphia, MS. Their bodies were found buried in an earthen dam six weeks later. Eight members of the Ku Klux Klan went to prison on federal conspiracy charges; none served more than six years. But, to prove that justice delayed isn't necessarily justice denied, on this date in 2005, Edgar Ray Killen, an 80-year-old former Ku Klux Klansman, was found guilty of manslaughter in the deaths of three civil rights workers in Philadelphia, MS, 41 years to the day earlier. Mississippi Burning is a rough movie to watch, but watch it you MUST!
To rapidly switch tone here, the American hero who created THIS character is celebrating a birthday today!
Berke Breathed is 53.
Let's Countdown - 2 months & 1 day since the explosion & sinking of the Deepwater Horizon off - shore oil facility in the Gulf of Mexico.
#5 "BP Oil Leak: Day 63" AKA "Oil Disaster: Day 63" AKA "BP's Next Disaster" - And, the hits just keep on coming for BP/BS. They were told weeks in advance of the explosion & sinking of Deepwater Horizon that there was a leak in the safety equipment, and right away after the disaster, internal company documents show they believed that up to 100,000 barrels a day were spewing out.

A former worker told the BBC that there was a leak involving the blow – out preventer & a pod. TransOcean also knew darn well that blow – out preventers had a failure rate of 45% in deep off – shore drilling facilities. BP/BS has plans to drill in the Arctic in the fall, and no one's stopped it yet?!

Just think if there's a mistake up there. According to a Rolling Stone article:
First, the company will drill two miles beneath its tiny island...then, in an ingenious twist, it will drill sideways for another six to eight miles, until it reaches an offshore reservoir....This would be the longest 'extended reach' ever attempted, and the effort has required BP to push drilling technology beyond its proven limits....BP...calls the project 'one of its biggest challenges to date'...in what the company itself admits is 'some of the harshest weather on Earth.'
Uh...HELLO? They can't handle drilling a mile below the surface of the water! Can you just sparkin' imagine what the cold could do to the works?! Un – sparkin' – believable... Rick Steiner is reporting from Anchorage tonight! I'm sure he's happy to not be around the Gulf anymore. There was always going to be risk in deep – water drilling, but BP/BS made the process way WAY more risky than it needed to be. Mr. Steiner would like the moratorium on deep – water offshore drilling to be longer than 6 months. Tim Dickinson wrote the Rolling Stone article about drilling in the Arctic. The Obama administration has yet to nix this project; the MMS had previously approved this project quite enthusiastically.

The MMS has a new boss today. BP/BS isn't the only company planning Arctic drilling activities.
#4 "Decent Proposal" AKA "Going Clean" - Robert Redford thinks - hopes – that this spill will shock people into getting away from oil & going to clean energy. Don't count on that, honey. Americans like to drive too much; we need way more work on electric cars or hydrogen fuel cell vehicles or biodiesel or SOMETHING besides oil. Mr. Redford thinks President Obama is doing the best he can, but he needs to do more & quickly. I don't think naming names is necessary, either. Those who are towing BP/BS's line are obvious, and politicians on both sides of the aisle have taken plenty of campaign coin from big oil.

Mr. Redford wants a new energy bill post haste; again, don't count on that, honey. Mr. Redford used to work out in oil fields as a teenager & learned some hard lessons even though he was paid well.
** There's some crazy – a$$ vehicles driving/flying in Kiev. Some students in India dressed as Gandhi to protest. Oh, in case y'all didn't know, that Alec Baldwin being worthless shtick is from Team America. ;D **
#3 "GOBP" AKA "Dems VS. GOBP" - Rep. Joe Barton won't be the only poster child for big oil in the run – up to the midterms. GOOD! Saturate the airwaves with their shtick!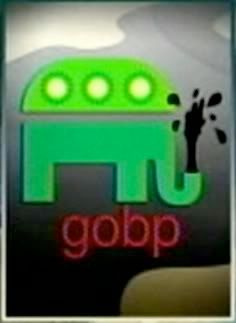 House leadership is wavering on whether to remove the "honorable" Rep. Barton from his leadership role on the energy committee. Rahm Emanuel discussed the GOBP rationale this past weekend. He didn't denounce liberals?! GOLLY! Mitchie McConnell took to the Senate floor to spew today. Tarryl Clark, Bat$hit Bachmann's opponent, already has an ad about Bat$hit shilling for BP/BS. Here's David Corn! Corporations need MORE leeway, according to the GOBP.
Mr. Corn thinks Dems want Rep. Barton to stay exactly where he is! I don't know; his apology is on tape. The sucker could still be used in ads. But, I won't mind if he stays, either.
"Tea Time" St. Sarah from Wasilla thinks "man" should just stop doing what they're doing down in the Gulf & rely on a miracle from God. OK, I about lost my lunch with the Rich Lowry wanna – be at Human Events!
Again, I paraphrase Dana Gould in one of the best Real Time moments EVER; "people" think of Grandma ExGov TurkeyLover as a leather – clad dominatrix who whips with a Bible.
WPITW – The Pentagon just gave a big 'ol contract to the company formerly known as Blackwater. Rep. Steve King was cancelled by other GOBPers because he's too bat$hit! Gov. Rick Perry's Texas has a budget shortfall but insists on the textbook "revisions."
#1 "Persona Non Gaga" AKA "Going...Going, Gaga" - I could give 2 hoots about Lady Gaga, but I lurve Michael Musto! And, Keith was at both games where she was thrown out. Interesting... ;D Lady Gaga can actually sing? GO FIGURE! She's a Madonna wannabe – nothing more.