Welcome to the Team DFH Freaky Friday Music party.
We're mixing it up a bit tonight. One of my favorite music buddies and DFH frandor55 graciously offers this diary for our Friday night slot. The usual "please join in" with music vid's and/or comments applies as always. ~LL
As the year 1971 began, the Viet Nam War was still in high gear. After four years of Anti-War protests and demonstrations the killing and destruction still raged. The assassinations of MLK and RFK happened less than three years earlier.
Just a few months had passed since the deaths of the amazingly talented musicians Jimi Hendrix and Janis Joplin, both deaths were related to drug and alcohol use.
For many young people in America there was a feeling of overload, a wearied resignation of "what's next?". The release of Carole King's Tapestry album in early 71' hit a collective chord, the chord of community, of friendship, of lovers and relationships; a return to what grounds us and keeps us sane. The simple pleasure of sitting next to a window in your home, holding a tapestry you had stitched yourself and your cat sitting at your feet.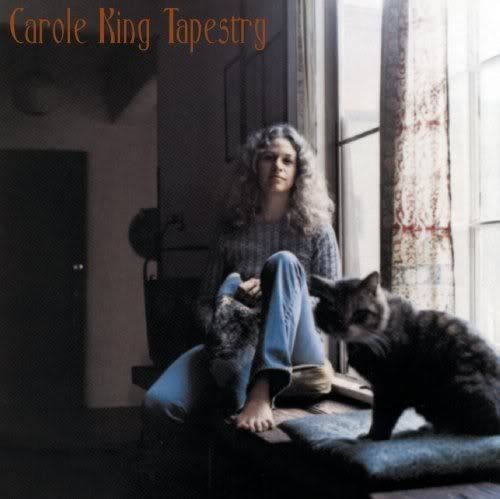 Carol King is one the great American songwriters in recent history. She teamed with her husband Gerry Goffin to create many memorable songs of the early sixties.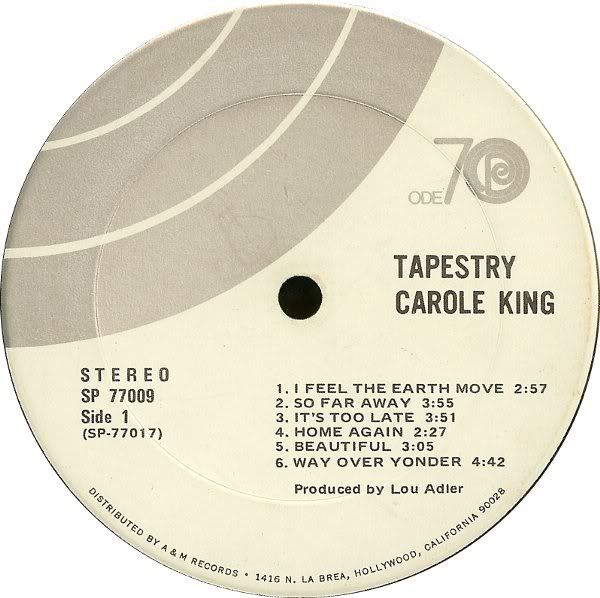 Tapestry was an instant success. With numerous hit singles – including a Billboard #1 with "It's Too Late" – Tapestry held the #1 spot for 15 consecutive weeks, remained on the charts for nearly six years, sold 10 million copies in the United States, and 25 million worldwide.[citation needed] The album garnered four Grammy Awards including Album of the Year; Best Pop Vocal Performance, Female; Record of the Year ("It's Too Late," lyrics by Toni Stern); and Song of the Year, become the first woman to win the award ("You've Got a Friend")
The sparse production of Tapestry allowed the superb musicianship to breathe and shine. Danny Kortchmar's guitar work is stellar, providing subdued but tasty counterpoint to Carole's perfect piano. Russ Kunkel on drums was steady and provided just the right amount of push.
What really makes Tapestry special is Carole's singing. Her voice has a soulfulness that comes from desire and emotion tempered by experience, with a fire and nuance that both soothes and gets your mojo working at the same time.
James Taylor and Joni Mitchell provided background vocals on several songs. Taylor is credited with playing the "Granfaloon"....heh.
Joni and Carole during recording of Tapestry: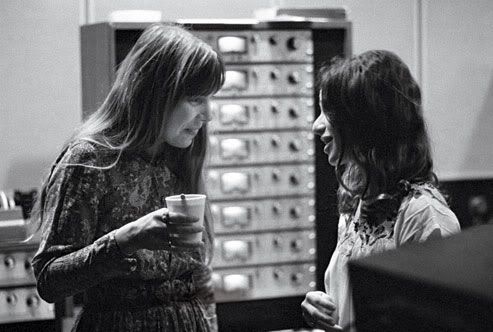 The lyrics of "You've Got A Friend" and "So Far Away" are as relevant now as they were then. Both these songs speak directly of the experience of living in an often cold and crazy world, and what we ultimately have to protect ourselves; each other.
A few lines:
"You've Got A Friend"
Winter, spring summer or fall,
All you've got to do is call
And I'll be right there,
Ain't it good to know, you've got a friend.
When people can be so cold
They'll hurt you and desert you
And take your soul if you let them
Oh, but don't you let them
"So Far Away"
One more song about moving along the highway
Can't say much of anything that's new
If I could only work this life out my way
I'd rather spend it being close to you
The album opens with, "I Feel The Earth Move":
James Taylor, who was, and still is, a close friend recorded Carole's "You've Got A Friend" in his album, "Mudslide Slim And The Blue Horizon". He released it as a single and it went to #1 in the charts in 71'.
Carole & James: "You've Got A Friend"...
Carole gave an interview several years ago as Tapestry was re-issued.
http://www.telegraph.co.uk/...

Picking up a copy of Tapestry today as it is re-released, King, now 67, smiles. "This really was my living room in Laurel Canyon. These were my old Indian print curtains and my cat, Telemachus." She strokes the long-dead tabby's head with an affectionate thumb.
Carole is fine with the "comforting hippie chick" icon Tapestry bestowed on her.

But has the earth-mother image ever chafed? "Hell, no," she chuckles. "It's who I am, honey
.
She has a few final words:
When I wake up every morning, I smile and say, 'Thank you.' Because out of my window I can see the mountains, then go hiking with my dog and share her bounding joy in the world
.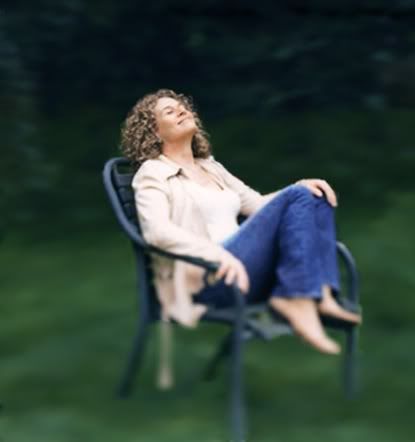 Thank you, Carole, for making unforgettable music that still inspires, soothes, rattles our bones and makes the earth move under our feet.
Please share videos, your memories and favorite Carole King songs.