A week after Car Free Day in Bangkok, where several thousand folks joined in a ride & rally (see pictures below), we had Moving Planet!
Bangkok isn't a great bike town, but it has potential. The air quality in the streets is poor because of all the motor vehicles, which is why a lot of the bikers wear hospital-type masks over their faces. And of course there is crazy traffic almost everywhere, almost every day.
Despite this, however, there seems to be a thriving bike scene here. I participated in a city-sponsored "Car Free Day" ride last Sunday, and thousands of people showed up to ride through the streets of Bangkok. Check out the pictures below: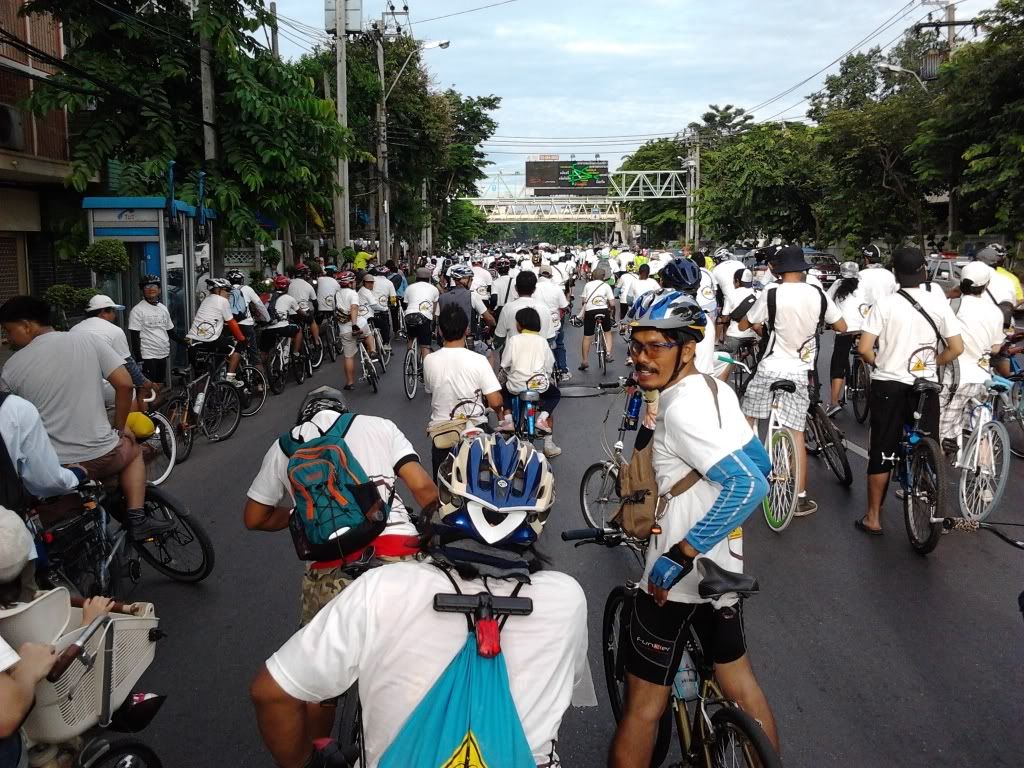 And here is one of us spelling out "350":
"Fixies" or bikes without any gears (fixed gear) are popular here because the city is pretty flat, so there isn't much need to change gears a lot. The young hipsters have some gorgeous looking, colorful fixies that they brought along on the ride. Folding bikes are also popular because it's easy to take them on the subway or sky train, or toss in the trunk of the car if one is just going to ride around the park. Of course, with a ride this big, I saw pretty much every kind of bike, including mountain bikes, road bikes, rented bikes, city bikes, etc...
Drivers around here are used to seeing lots of other types of vehicles on the road, so they are generally OK with bikes. I mean, drivers encounter bikes, tuk-tuks, motorcycles, buses, taxis, motorized carts, people pushing carts of sizzling pork and anything else you can think of, so they have to watch out all the time.
Then, today, another big event! Moving Planet drew at least 1000 bikers through the streets of Bangkok!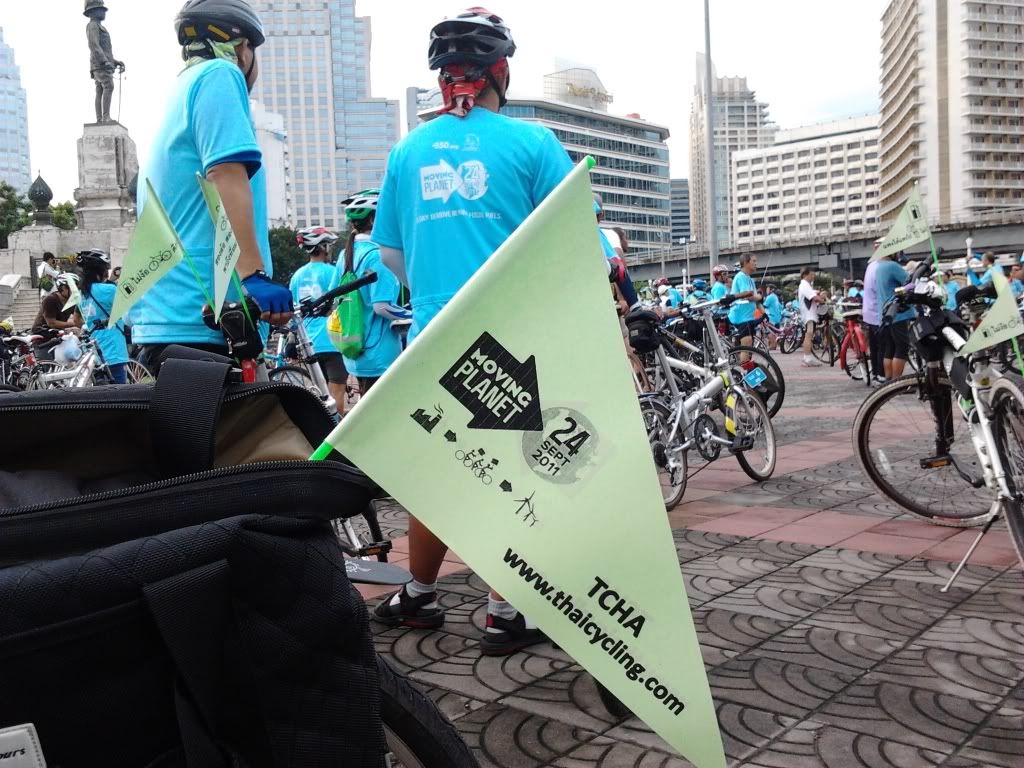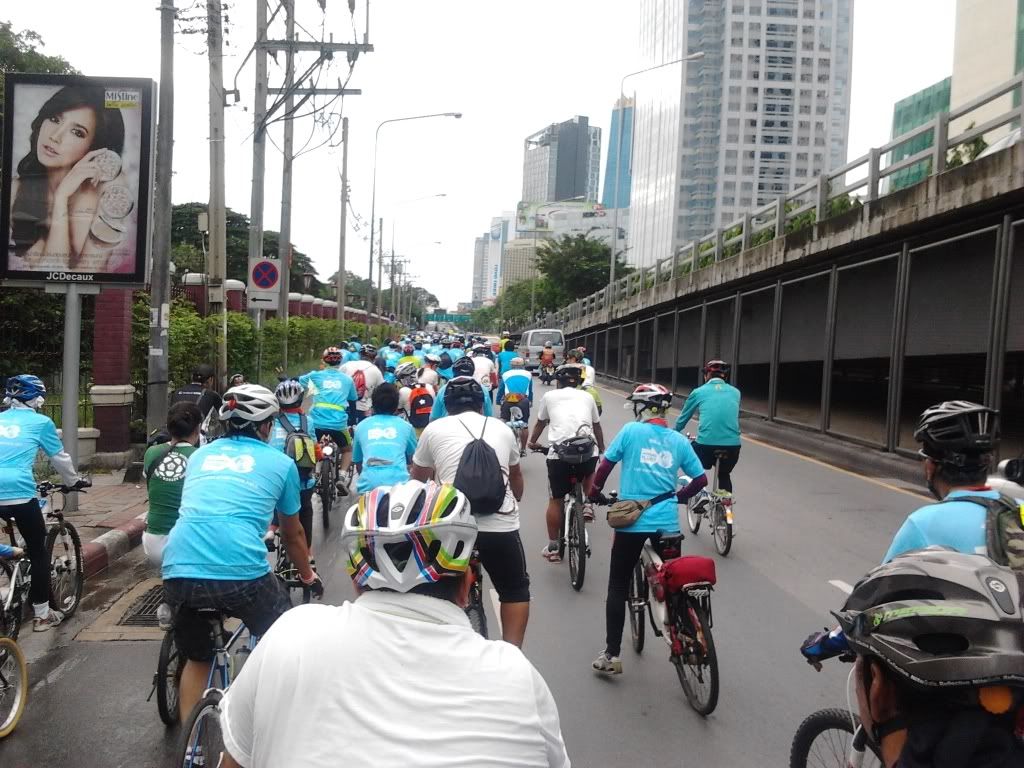 I encourage all those in the Western Hemisphere to find an event at 350.org and join in today!