What this diary does: Provides actionable steps that you can take to keep your online persona and real world identity as separate as possible, and why you would want to take these actions.
What this diary does not do: Get into the who, what, when, where, why and how of recent developments related to data mining of your personal information.


Several
disturbing
diaries
over the
past week
have discussed the emerging security state in the U.S., and how your personal data is mined and used or abused. Some of us olde timey propeller heads (I like that term so much better than "computer geek") have watched these worrisome developments slowly unfold for many years, and acted accordingly to establish firewalls between our online and real world personae. I realize that for techies who rely on the internet for their livelihood, this isn't possible. To others, the prospect of a true 1984-ish society isn't terribly concerning. This diary isn't directed to those in either of the latter two categories.
I want to offer some suggestions for building a bit of a personal firewall around yourself, even if your current online data footprint is very broad and deep. By way of credentialing myself, I've been online longer than the interwebs have been existence. In my geezerly geekiness, back in the days of cranky 300 baud dialup modems and rudimentary database table development, I grasped that both the real time data that you send out over the internet, combined with the life data that's collected daily on each of us, could be exceptionally powerful and used for both good and evil.
Mostly, it was clear to me early on that if this information could be used for evil, it would be. So I took great pains over many years to develop an (a) online persona completely separate from the (b) marketing and government databases that provide a window into my real world identity. From both privacy and personal security perspectives, it's useful to have as many degrees of separation as possible between (a) and (b), because the perceived value in NSA-level data mining is the point where (a)+(b) intersect.
What follows below the jump are online identity management strategies that I've learned over the years. I hope you find them useful, and easy enough to evaluate and incorporate, as appropriate for your own level of risk mitigation and personal exposure.
Who are you?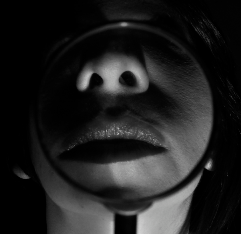 Have you ever googled your name? If you have a fairly common name such as John Smith, your personal identity can quickly get lost in the search engine noise. But if you add in a town, or city, and then put quotes around your name ("John Q. Smith"), the number of results returned are dramatically decreased, and the probability of finding yourself are increased. Now, add in your occupation ("John Q. Smith", "Anywhere, Va.", engineer) and I can almost guarantee you'll find yourself on the first page of results in teh Google.
How does Google zero in on you? To a degree, public databases that geo-target your name with a specific location or zip code. More and more, however, your identity is defined by your social networking profiles (Facebook, LinkedIn, and especially Google properties) and postings in online forums such as DKos. Many people sign up for these social networking services with their real world identity. Plus, even if you use a nom de guerre, these services generally want to verify your meatspace status with an email address (at a minimum) or a phone number for texting response to authenticate your registration.
So, unless you were a bit of a futurist 20 years ago, you probably signed up for one or more social media sites or other online services using your real world identity. Big Brother knows who you are, where you live, how much money you make (or don't), your political persuasion, the last book you bought, the breed of dog you own, and can plug you into a family tree faster than a Mormon elder in Salt Lake City. If you connect to the internet in any way, most likely there's very little data about you that hasn't been collected, analyzed, assimilated, and sliced and diced in a variety ways for multiple purposes.
For many, many people, the damage has already been done. Some of the dings to your personal privacy can be reversed (particularly if you're somewhat mobile, and have moved or are moving soon). To do so, you have to put a stake in the ground today, right now, and separate your online persona from your real world identity to the extent possible. As described in the intro to this diary, it's the nexus of the two that's most problematic.
Your goal should be making the "Who are you?" question much more difficult for a computer algorithm to answer with any precision. It doesn't matter whether it's an ex-spouse's attorney, Madison Avenue mad man, government agency, or potential employer who is trying to find out.
I would caution you that making the transition takes time. Deprecating your online persona requires perseverance, patience, and persistence. It's easier that you (or your kids, as they're growing up) never have to deal with it at all. Teach your kids the power of online anonymity from the git-go, and try to monitor their progress. The benefits of doing so are far beyond the scope of this brief DIY how-to for those of us already in the Matrix.
Reducing Your Online Profile
On March 1, 2012, Google instituted a new privacy policy across all of its online real estate. This includes Google, You Tube, Gmail, Picassa, and a host of other Google properties. The majority of people who were even aware of this policy change gave a collective "meh", rather than abandon teh Google. Essentially, the policy change allows Google to aggregate your data, searches, and surfing habits across all of their properties, in order for them to "enhance your online experience". What this means (in real world terms) is targeting ads and suggesting website content based on your purchases, apparent lifestyle, and personal interests. If it were only so simple...
There is only one real way to make your current Google exposure go away - deprecate it. In other words, eliminate (or minimize) or change your personal profile that you use on Google, Inc. properties.
I'll give you my own example: Since the new Google policy went into effect, I log in only to get my gmail, then log right back out. I no longer stay logged into Gmail (and by default, Google) 24X7. I'm transitioning to an offshore email provider in Norway, which has very strong privacy protections. I never had a very active Youtube account, so that's not an issue, nor do I care to belong to google + or be involved in google circles.

[ Sidebar: An interesting thing happened the other day when I logged into Gmail - Google asked me for my phone number, and the page implied that I'd have a much more difficult time with authenticating into Google properties soon if I didn't provide my phone number.



Bullshirt.

Bullfarkingshirt.]
I hate to even get into the privacy issues with Facebook. Suffice it to say I disabled my Facebook account awhile back, and am no longer a patron of Zuckerberg's personal profiling monster. That being said, you need to understand that even the profile that I disabled was for my online persona,
not my real world identity
. I've never had my real world identity on Facebook, and never will in any social networking environment.
If I am offering advice to someone who wants to "go to ground" and get off the Matrix grid, so to speak, here are five strategies to begin with:
Give up Facebook by deactivating your account, or at a minimum, deactivate and then re-register under an alternate name. Do the same with other social networking websites that you use.
Unless you have an overwhelming career need to be on LinkedIn and similar professional networking sites, deactivate or close your account.
Stop using Google properties to the extent that you can, and deactivate / abandon-in-place any real world identifiable profiles. There are search engine alternatives to Google that are every bit as good (duckduckgo.com comes to mind), but respect your privacy.
Start using an ad block plugin for your browser, if you don't already.
Register an email address in something other than your real name (ie. sharpdressedman@yahoo.com), and start using it for most correspondence purposes.
Rebuilding Your Persona in the Matrix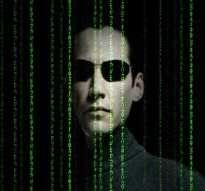 There are two steps to this process: 1) STOP. POSTING. YOUR. PERSONAL. SHIT. TO. THE. WORLD. and 2) Start to establish your new online persona.
I know how enticing it is, and even how personally empowering it is, to discuss the most intimate details of your life online, whether on DKos or on Facebook. There's no need for me to get into details or examples. If you're guilty of posting pootie diaries on DKos, or late night drunken postings on your Facebook feed about lost loves, then this is for you:
Stop it. Just fucking stop it.
That's the first step toward reclaiming the personal security of your identity. Stop discussing your personal life in an open, public forum. I'm sorry to get a bit profane in my admonition, but it drives me insane to see people expose themselves and the problems in their lives in a public space, especially when there is no, or minimal, separation between an online persona and real world identity.
You need to develop the discipline to keep your personal life out of the public domain. It's not easy. In virtual communities, that's perhaps the most difficult thing to do because the opportunities are endless, but at the same time, these personal type of disclosures are a key element for anyone monitoring your online activities to develop a profile of you and commission a "risk / threat assessment" about you.
That's the first step toward rebuilding your online persona - recognize and acknowledge that anything you post online under a traceable identity will eventually lead to your doorstep, in ways that you can't envision. The second step involves rebranding yourself in an online persona as far removed from your real world identity as possible. This isn't as hard as it seems. The five steps that I outlined above will get you started.
At the risk of beating a dead horse, it's the nexus of your online activities and real world identity that can set off red flags in surveillance and communication monitoring programs, especially for activists.
In Closing - and A Caveat
There is no way to totally uncouple your online persona and real world identity. Even after you develop multiple layers of pseudonymity, it's still possible for an NSA-level snooper to connect your dots. Yes, there are ways for you to make such an endeavor more difficult, but most of those are beyond the scope of easy. What I've tried to present in this diary will be satisfactory for most people in avoiding spam, online marketers, real world stalkers, and behemoths like Google "tailoring your online experience".
Lastly, the surveillance state is only going to continue to expand as time goes on. In a post-9/11 world, there is no longer the presumption of innocence until proven guilty - you are presumed guilty, period. Value your privacy, because it's directly linked to your personal security.