As many of you know, SJF and I collected messages of support for the brave young men who testified last month in the Jerry Sandusky trial. Thanks to all of you, we were able to send them (through their attorneys) the electrons of your thoughts, well wishes, shared stories and poems prior to them taking the stand.
Today, we have published those collected writings into a book, Bearing Witness: Messages of Support From Across the World
These will be shipped to each of the victims who testified within the next 2 weeks.
Thank you to all who participated - I have read through it several times and each and every time I take away something new, some turn of a phrase that inspires me, a poem that makes me cry, a shared story that hits close to home. It is my hope that the recipients find similar inspiration.
I have taken a few photos of the book to share with all of you - they are included below the jump.
Front Cover and Spine - I wanted it to be a non-descript book, so if it sat on their bookshelves, it wouldn't scream the topic...
Inside Title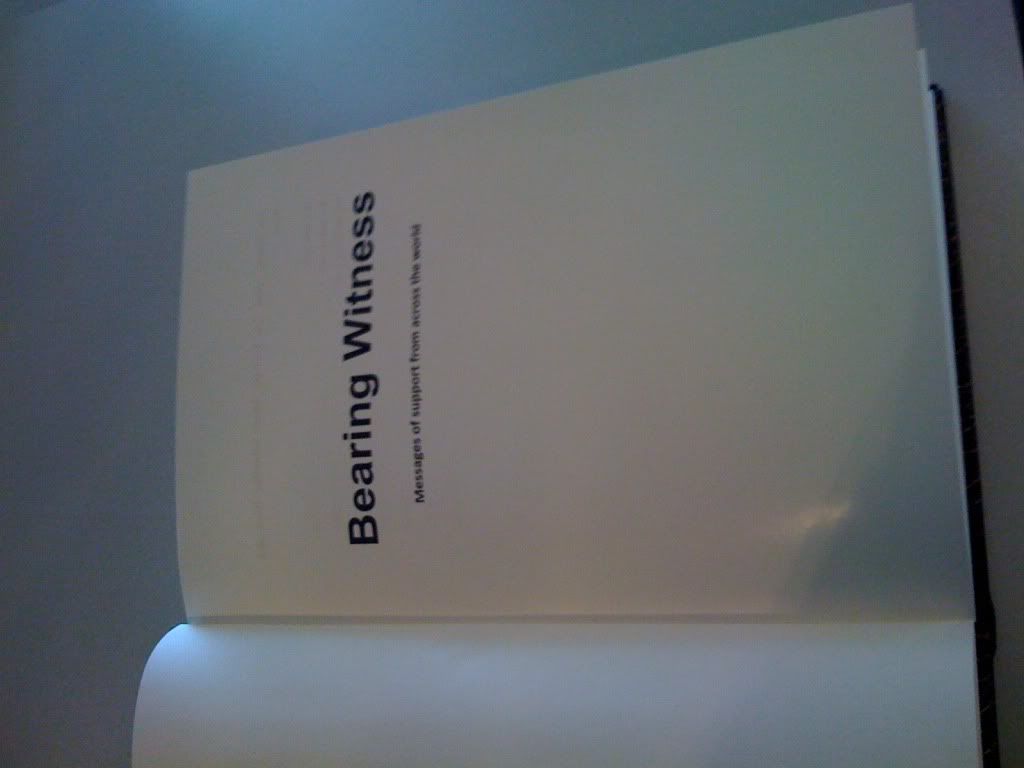 Table of Contents


Rebecca & Roxine's Forward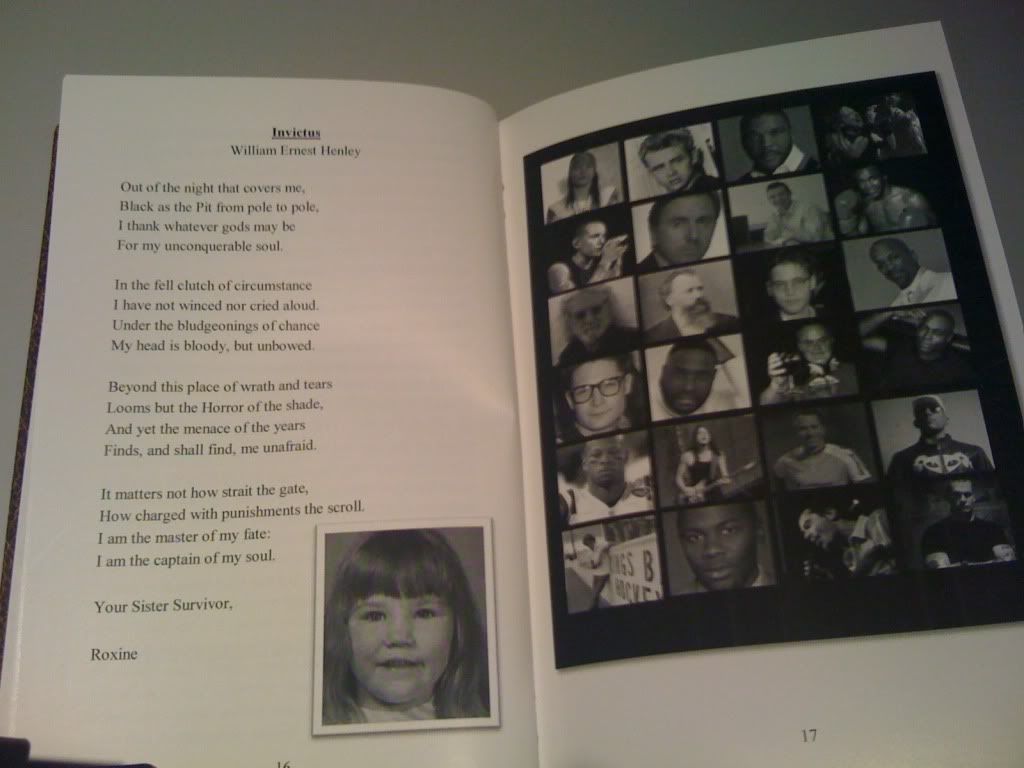 In the "From You" Section, we gave them journal pages to finish their own story

I didn't share the Messages of Support and Letters from other survivors because I believe those messages are not ours to share...only ours to convey. The book finished up at 80 pages of beautiful prose, poetry and art work.
Rebecca and I thank you for putting your trust in us and wanted to share with you a bit of what your words helped create.