Often, in my contemplation of all things political, I find myself pausing on specific themes: advantage, competition, selfishness ... there are dozens of them that catch me. So much of what I find important in politics connects to those themes. I am different from some here, in that my higher goal isn't electoral success. For me that's too short-term. I'm interested in seeing our species advance, our species evolve. Of course, I definitely believe that the path to that advancement is through a progressive world view, and through Democratic electoral success.
The theme that is occupying me tonight is a sense of justice. I was thinking about it yesterday because of a trip I made to a recycling center. I am an avid recycler. I recycle even the smallest bits of metal. I won't go into great detail, but it isn't unusual for me to pick individual, recyclable items out of trash cans to then place them in recycling containers. Does it make any difference to anyone? It makes a difference to me.
But first, a message from our sponsor:

Top Comments recognizes the previous day's Top Mojo and strives to promote each day's outstanding comments through nominations made by Kossacks like you. Please send comments (before 9:30pm ET) by email to topcomments@gmail.com or by our KosMail message board. Just click on the Spinning Top™ to make a submission. Look for the Spinning Top™ to pop up in diaries posts around Daily Kos.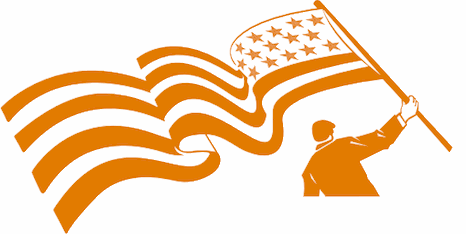 Make sure that you include the direct link to the comment (the URL), which is available by clicking on that comment's date/time. Please let us know your Daily Kos user name if you use email so we can credit you properly. If you send a writeup with the link, we can include that as well. The diarist poster reserves the right to edit all content.
Please come in. You're invited to make yourself at home! Join us beneath the doodle...
So, what about a trip to an unattended recycling center offended my sense of justice? Like most such centers, there are a variety of containers for a variety of items. There is a huge container for paper, there is a huge container for cardboard, there is a container for old tires, for plastic bottles, for cans ... you know the kind of set up.
Recycling has value in our society, but it also involves a great deal of work, and the hope and ambition is that the value exceeds the cost of the recycling operations. (Yes, I know there is value beyond the recycled materials. Our weekly garbage was reduced by well over half when the recyclables were removed, and with the societal sensitivity to landfills and other processing operations, such reductions have enormous value right there.
But, failure to help the recycling centers with basic sorting undermines the cost-effectiveness of the operation. There are clear signs (in English and Spanish) on the containers asking for this minimal cooperation. So ... it kind of bothers me when I see people have dumped paper inside of plastic bags into the paper containers, or when I see plastic bottles in the paper containers, as I did yesterday. I have never said anything to anyone about this - I almost never witness it happening - but it bothers me a little that people who buy in to the idea of recycling are too lazy to do it properly. That annoyance is offset by appreciation that they do participate in recycling voluntarily. So there is a positive side to it, even if they are lazy or thoughtless of uncaring in putting more work into what could be an even better program.
To give another example, I like a little type of candy called 'Smarties.' They're like little tiny sweet tarts, in six colors/flavors. My favorite flavors are lemon, lime and orange, my least favorite are cherry and grape. There are fifteen of them per packet, which means each pair should average 5 pieces per packet. That isn't the way it happens, though. Without fail grape and cherry average 7 out of the fifteen. It doesn't matter how many I open, or how many days I try this, that average is sustained. Nearly 50% of the pieces from only 33% of the colors.
Is this important? Certainly not! It could not be more trivial. I just noticed it because I think someone made a DECISION to change the ratios like that. They sell them to others, so why should they care? And yet, someone did.
Things offend our sense of justice on every scale is my point. A former president gets off scott free after crimes against humanity. A fellow guns down an unarmed individual and large segments of the society rally around him, applauding his horrific act, contributing tens of thousands of dollars to his defense fund. I can't begin to list the things that offend my sense of justice.
I was reminded of it again in MeikeH's terrific rec list diary from April 25. In it, tea partiers from MeikeH's church ranted against the father of the prodigal son for seemingly 'favoring' the prodigal son over the 'faithful' son who never left. One of the outraged tea partiers went ballistic over it, saying, 'sometimes Jesus is just plain wrong!'
Isn't that phenomenal?! A parable over 2000 years old so offended their sense of justice that one of them openly proclaimed Jesus's fallibility in open company! The individuals in the parable were not known to them, whatever happened happened over 2000 years ago, and still their investment in the perception of the case taps into their deepest passions.
It made me think of the 'Serenity Prayer.'

God, grant me the serenity to accept the things I cannot change,

Courage to change the things I can,

And wisdom to know the difference.
Clearly those individuals lack that serenity, and worse, the wisdom, that the famous prayer wished for them. My feeling is that those passions would not have been inflamed a generation ago, before our political world became so invested in emotional manipulations for political advantage, such as those we see from conservatives every day.
(Incidentally, if you did not rec MeikeH's diary when it first appeared, and would like to, please rec it now. With dKos 4 it is possible to rec diaries in perpetuity, and I think it is a terrific practice, even if the diarist will never notice, even if it is no longer to comment in the comment threads of the now closed diary.)
Also this week I passed a church which had on its sign: God bless Chick-Fil-A
Are you kidding me?! That offends my sense of justice, alright. A CHURCH is calling on God to bless an organization that uses its place in our society to conduct a major political attack on our gay brothers and sisters. Why do they rally around an organization like that? Because they APPLAUD 'hitting' our gay companions, because they appreciate the opportunity to 'hit' them, themselves, through supporting an organization like that. And they even use signs on churches to try to hit them, as if that kind of behavior is what 'Do Unto Others' Jesus would embrace or ratify. (But, remember, sometimes he is just plain wrong! ::wink:: )
Lately ads are running here about Obama's 'failures' on the job creation front. Those ads don't mention that House Republicans block all votes on job creation, in favor of votes repealing health care that have no chance of passing veto, one of the purest wastes of time I have seen in my lifetime. And so brazen in making our government's failures to create more jobs Obama's failures instead of theirs. They BRAG about blocking Obama, beating Obama, then blame him for those very things. Yes, that offends my sense of justice, alright.
As for the tea partiers who became enraged about the prodigal son ... please don't think I am immune to having my sense of justice offended over events long past. Sharyn McCrumb had me going over Frankie Silver's execution (in her book, The Ballad of Frankie Silver), powerless though I am to ever influence it. And I've spent hours thinking about the Sacco and Vanzetti case, and others like it.
Mostly when I think about sense of justice, I think about the importance of having it serve me, rather than vice versa. I am no good to myself or other Democrats if I am perpetually reacting to the limitless list of things which are capable of offending my sense of justice. I do not deny that it can be very powerful motivationally. I do prefer motivation which focuses on the creative, on the optimistic, on hopes, dreams and ambitions, as opposed to fears and jealousies. Oftentimes Democrats embrace the negative, also, impressed, perhaps, by the success conservatives have with the approach. I work for Democratic causes and candidates even if they do that, but I am personally more effectively motivated by political arguments not intended to manipulate me through my sense of justice. I don't like it when, in my case, I feel like the 'tail is wagging the dog.'
Note, I am not criticizing ANYONE for what motivates them. Very many here face adversity I do not, and, politically, I find myself standing with almost ALL of them, against discrimination and racism and tea party-style hatreds.
Do political themes like mine stimulate your political thinking?
On to tonight's comments! (graciously formatted by Dave in Northridge! Thanks Dave!)
TOP PHOTOS
August 11, 2012
Enjoy jotter's wonderful PictureQuilt™ below. Just click on the picture and it will magically take you to the comment that features that photo.
Top Mojo, courtesy of Ed Tracey! (What did I do wrong?)

1) Digby also has a post on this one by Demi Moaned — 156
2) Taunting him with the truth definitely sounds like by zenbassoon — 98
3) i think by Laurence Lewis — 97
4) Splendid. Congratulations, by Remediator — 94
5) I can't say enough... by alaprst — 88
6) Forcing workers to train their replacements by Troubadour — 87
7) Just the latest stiffing Freeport has... by JeffW — 85
8) The implications of this are too hard to swallow by Shockwave — 85
9) Pat's been pulling things out of his ass for years by American Zapatista — 84
10) I totally agree with you. This is such a simple by soaglow — 84
11) Be grateful by agnostic — 83
12) Why does no one comment when the models by blue aardvark — 83
13) The methane is our downfall... forgive the pun... by Dood Abides — 82
14) it was a wonderful thing you did, by sodalis — 82
15) And you thought Republicans by Anne Elk — 79
16) This is why Romney thought the auto by cfk — 78
17) I swear to god by lostboyjim — 77
18) No more blow jobs for straight men, either by Demi Moaned — 75
19) hahaha by MKinTN — 73
20) The killer line... by Morgan Sandlin — 71
21) The announcement should be good by oxfdblue — 71
22) I grew up on a real farm by timewarp — 71
23) no offense... but I really wish... by Dood Abides — 70
24) Ya know what else... by Trix — 69
25) I keep thinking by Nina Katarina — 67
26) I've thought by yet another liberal — 66
27) Where there`s smoke there`s usualy fire... by Jacoby Jonze — 65
28) Running a growing business by kos — 64
29) Now imagine this petulant whining by cassandracarolina — 63
30) For every person like you by kestrel9000 — 62
Please add your comment finds, below!