Thanks to GOP and their new spokesman, the social media world is all abuzz with that amazing Republican stage-craft ...
Where do these paragons of no ideas -- get their no ideas from?
Just ask the chair ... they do.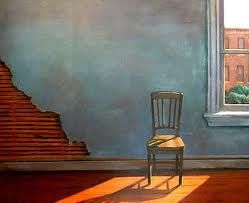 And the chair says ... er, it just creaks like a bunch of angry crickets.

But all kidding aside, the "empty chair" is a great metaphor for how the GOP views their personal roles in governing, our great country.
Nevermind they were elected to do a specific job, by the American people:
What Are the Duties of a Congressman?
by Thea Theresa English, eHow Contributor
[...]
Introduction of Bills to Congress

One main duty of a congressman is to introduce bills to Congress for review. When a congressman introduces a bill, it is sent to the appropriate subcommittee for review. If it is accepted, the bill goes to a full committee and to the Congress as a whole for debate. Once both the House of Representatives and the Senate pass a bill, it goes to the president.

Constitutional oaths aside, most of the GOP have made their own "personal pacts" which always seem to eclipse their otherwise "official" Constitutional responsibilities -- you know, to actually DO the people's business:

Filibuster: the use of irregular or obstructive tactics by a member of a legislative assembly to prevent the adoption of a measure generally favored or to force a decision against the will of the majority.
In other words, the GOP looks at
passing Legislation
,
much the same way Clint Eastwood looks at comedy
--
as long as you have a captive audience
, who gives a damn about any actual, rational results.
They sure don't.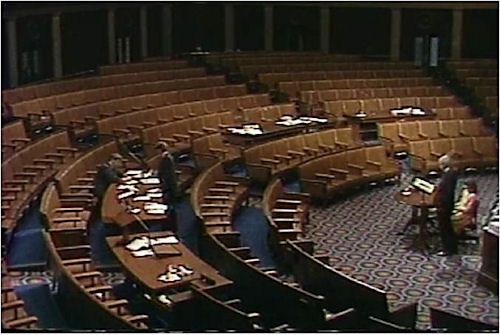 Just ask all those "empty chairs" ... NOT voting again ... all thanks to that "empty" GOP agenda.



Here are some of those "Empty Chair" Roll-call No-Call Votes -- courtesy of those GOP Filibusters -- that have been collated and summarized by the PCTC Blog -- Common Sense Progressive Politics.
[Serious H/T to sc kitty for these enlightening links.]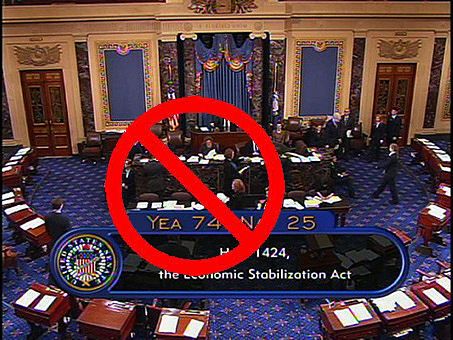 They Block these too -- Any actual forward-looking votes:
[...]
Did you know, for example, that a total of 375 bills that passed the Democratic-majority House have been blocked by Republicans in the Senate?

That's THREE HUNDRED SEVENTY-FIVE BILLS!


HR 12 -- Paycheck Fairness Act

H.R. 20 -- Melanie Blocker Stokes Mom's Opportunity to Access Health, Education, Research, and Support for Postpartum Depression Act

H.R. 320 -- CJ's Home Protection Act

H.R. 448 -- Elder Abuse Victims Act

H.R. 466 –- Wounded Veteran Job Security Act

H.R. 515 –- Radioactive Import Deterrence Act

H.R. 549 -- National Bombing Prevention Act

H.R. 577 –- Vision Care for Kids Act

H.R. 626 –- Federal Employees Paid Parental Leave Act

H.R. 780 –- Student Internet Safety Act

H.R. 911 -- Stop Child Abuse in Residential Programs for Teens Act

H.R. 985 -- Free Flow of Information Act

H.R. 1029 -– Alien Smuggling and Terrorism Prevention Act

H.R. 1110 –- PHONE Act and H.R. 1258 – The Truth in Caller ID Act

H.R. 1168 -- Veterans Retraining Act

H.R. 1171 –- Homeless Veterans Reintegration Program Reauthorization

H.R. 1262 -- Water Quality Investment Act

H.R. 1293 -- Disabled Veterans Home Improvement and Structural Alteration Grant Increase Act of 2009

H.R. 1319 –- Informed P2P User Act

H.R. 1380 -- Josh Miller HEARTS Act

H.R. 1429 -- Stop AIDS in Prison Act
[...]
But every single one of these bills is being blocked by every single Republican in the Senate, all of whom are working in lockstep to prevent a vote.


H.R. 1469 –- Child Protection Improvements Act

H.R. 1511 –- Torture Victims Relief Reauthorization Act

H.R. 1514 –- Juvenile Accountability Block Grants Program Reauthorization Act

H.R. 1580 –- Electronic Waste Research and Development Act

H.R. 1585 -- FIT Kids Act

H.R. 1617 –- Department of Homeland Security Component Privacy Officer Act

H.R. 1622 -– Research and Development Programs for Natural Gas Vehicles

H.R. 1675 –- Frank Melville Supportive Housing Investment Act of 2009

H.R. 1709 –- STEM Education Coordination Act

H.R. 1722 -- Telework Improvements Act

H.R. 1727 -- Managing Arson Through Criminal History (MATCH) Act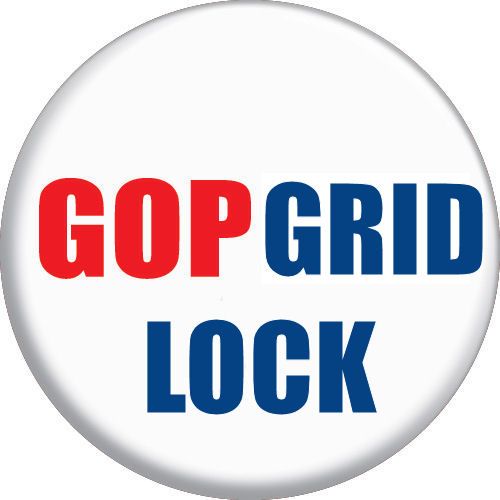 [...]
Put simply, DEMOCRATS are passing bills to make things easier, and REPUBLICANS are refusing to even allow an "up or down vote."

H.R. 1741 -- Witness Security and Protection Grant Program Act

H.R. 1796 –- Carbon Monoxide Poisoning Prevention Act

H.R. 1803 -- Veterans Business Center Act

H.R. 1807 –- Educating Entrepreneurs through Today's Technology Act

H.R. 1834 –- Native American Business Development Enhancement Act

H.R. 1838 –- Amending Small Business Act

H.R. 1824 -- Best Buddies Empowerment for People with Intellectual Disabilities Act

H.R. 1875 -- End the Trade Deficit Act

H.R. 1879 -- National Guard Employment Protection Act

H.R. 1933 –- A Child Is Missing Alert and Recovery Center Act

H.R. 2020 -- Networking and Information Technology Research and Development Act of 2009

H.R. 2093 –- Clean Coastal Environment and Public Health Act

H.R. 2134 -- Western Hemisphere Drug Policy Commission Act
[...]
Once again; Democrats PASSED the following bills, and Senate Republicans prevented these bills from even coming to a vote.

H.R. 2142 – Government Efficiency, Effectiveness, and Performance Improvement Act

H.R. 2187 – 21st Century Green High-Performing Public School Facilities Act

H.R. 2200 – Transportation Security Administration Authorization Act

H.R. 2221 – Data Accountability and Trust Act

H.R. 2352 – Job Creation Through Entrepreneurship Act

H.R. 2454 – American Clean Energy and Security Act of 2009

H.R. 2510 – Absentee Ballot Track, Receive and Confirm Act

H.R. 2529 – Neighborhood Preservation Act

H.R. 2554 – National Association of Registered Agents and Brokers Reform Act

H.R. 2611 – Authorizing the Securing the Cities Initiative of the Department of Homeland Security

H.R. 2664 – Promoting Transparency in Financial Reporting Act

H.R. 2693 – Oil Pollution Research and Development Program Reauthorization Act

H.R. 2749 -- Food Safety Enhancement Act

H.R. 2868 – Chemical Facility Anti-Terrorism Act of 2009, Drinking Water System Security Act of 2009 and Wastewater Treatment Works Security Act of 2009
In other words the Democratic party believes in
actually doing
the People's Business (see the list above);
while the Republicans believe in Blocking just that. ... Whatever our business may be.

Just ask the "Empty Chairs" folks ... and the Empty GOP Suits that only pretend to fill them ...
All the while, their individual voting track records scream -- that the the GOP is, once again, missing in action -- all well-staged kidding aside.