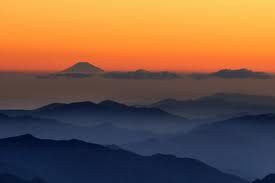 Welcome to Brothers and Sisters, the weekly meetup for prayer* and community at Daily Kos. We put an asterisk on pray* to acknowledge that not everyone uses conventional religious language, but may want to share joys and concerns, or simply take solace in a meditative atmosphere. Anyone who comes in the spirit of mutual respect, warmth and healing is welcome.
MY LORD GOD, I have no idea where I am going. I do not see the road ahead of me. I cannot know for certain where it will end. Nor do I really know myself, and the fact that I think I am following your will does not mean that I am actually doing so. But I believe that the desire to please you does in fact please you. And I hope I have that desire in all that I am doing. I hope that I will never do anything apart from that desire. And I know that if I do this you will lead me by the right road, though I may know nothing about it. Therefore I will trust you always though I may seem to be lost and in the shadow of death. I will not fear, for you are ever with me, and you will never leave me to face my perils alone.

- Thomas Merton, "Thoughts in Solitude"
Two prisoners whose cells adjoin communicate with each other by knocking on the wall. The wall is the thing which separates them but is also their means of communication. It is the same with us and God. Every separation is a link.
- Simone Weil