So, my shat all over the living room rug, but I didn't step in it!
Nood Gews!
And I got real drunk and crashed my car into a tree, but I was able to shamble away before anyone saw me do it AND I think only half of my ribs are broken.
Nood Gews!
Also, I set the house on fire last night.
But just the floors above ground.
The basement... is totally fine.
Sopper Dooper Nood Gews!
This is the world of Mitt Romney and Mark Halperin.
Why is Mitt Romney on a WINNING STREAK?
Well...
There are a few state polls showing closing in battleground states, such as Sunday's Des Moines Register numbers.

Chris Christie, Paul Ryan, and others did a good job Sunday hitting on the "why would the next four years be any different than the last four?" argument.

The press is finally picking up on the Libya tick tock and its potential political implications.

I hate to even bring it up, because I find the debate expectations game so very meaningless and annoying, but Romney is on a trajectory to have won the expectations game by Wednesday.
Um, hang on... so that we be the Des Moines register where Obama is up by 4? The one that caused the RCP average for Iowa to go UP in Obama's favor?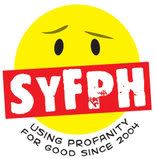 And THAT poll was released a few hours prior to the Columbus Dispatch Poll That has the President up by 9?
On point 2... the good news is that people NOT NAMED MITT ROMNEY are able to explain something that the person NAMED MITT ROMNEY cannot?
Point three is... wait... what... about a clock in Libya? It's about something with a potential that cannot be explained in a bullet point? This is basically like saying SOMETHING might come out about SOMETHING and it MIGHT help.
And point four... is something that has not happened yet.
This is a winning streak a lot like my beloved Cubs. It's only been a century since we won a pennant, but... they're still a team... in the MLB... with players.
Nood Gews!
I get it... Mark... you have a deadline and writing that the stiff, not breathing, guy in the coffin is dead doesn't get eyeball... but you simply must try harder.