Thurgood Marshall served as a Supreme Court Justice from October 2, 1967
until he retired in 1991
Let's keep our eyes on the bench and the future of Civil Rights legislation

.
Commentary by Black Kos Editor, Denise Oliver Velez
Forty-five years ago, on this day in 1967, a brilliant civil rights attorney, Court of Appeals Judge, and Solicitor General of the United States, Thurgood Marshall, was sworn in as an Associate Justice of the United States Supreme Court.
JFK had appointed him to the Court of Appeals and LBJ nominated him to SCOTUS.
Let us remember just how important our upcoming election is, for the future of the Supreme Court, and civil rights legislation.
The editorial in yesterdays Los Angeles Times , was Supreme Court tests for civil rights: As the Supreme Court begins its 2012 term Monday, two cases loom ominously large for civil rights advocates.

As the Supreme Court begins its 2012 term Monday, two cases loom ominously large for civil rights advocates who fear that the Roberts court is itching to prematurely declare victory in the long legal war against racial discrimination. One, which the court is expected to accept for review although it hasn't done so yet, involves a key provision of the 1965 Voting Rights Act. The other concerns a program at the University of Texas that allows race to be considered in admissions decisions.
As we watch SCOTUS, we need to keep up front the attacks on hard won civil rights gains which Republicans are determined to overturn, and erode, on every front. There should be a
ruling today in Pennsylvania
on the voter ID law.
In Louisiana there is a battle being fought for Justice Bernette J. Johnson, to take her seat on the state's high court. Gov. Booby (sp) Jindal has jumped into the fray, citing "states rights".
We are reminded of links to the past and struggle in our present when Attorney General Eric Holder spoke at Ole Miss, about the battle for school integration and Federal intervention.
I found it interesting that several news articles pointed out that AG Holder's sister-in-law (deceased) was Vivian Malone, one of the first two students to integrate the University of Alabama in 1963.
Vivian Malone entering Foster Auditorium
to register for classes at the University of Alabama, in 1963,
escorted by Deputy U.S. Attorney General Nicholas Katzenbach
Questions were raised
about the Ole Miss celebration.
But in an address last week, Charles W. Eagles, an Ole Miss history professor and the author of "The Price of Defiance: James Meredith and the Integration of Ole Miss," created a minor stir when he questioned the tenor of the celebration. Professor Eagles asked whether an institution of higher learning should be acclaiming an event that was imposed on it after a century of institutionalized racism, rather than focusing more intently on the history that preceded it. "The doors were open for 50 years yes, but they'd been closed for a century," he said. "We don't want to talk about that do we?"

Professor Eagles's comments reflect the South's continuing struggle over memory and its racial legacy a half-century after the most heated period of the civil rights movement and 150 years after the Civil War. Several Southern states support attempts to overturn portions of the Voting Rights Act on the grounds that they are relics of an unfortunate past, while debates over voter identification and immigration enforcement laws have led some to insist that the South has never truly reckoned with that past.

Bryan Stevenson, the executive director of the Equal Justice Initiative in Montgomery, Ala., argues that unlike South Africa and apartheid or Germany and the Holocaust, the United States has never fully confronted the legal oppression and widespread violence that occurred between Reconstruction and the civil rights era. "If you only talk about the moment when someone achieved something, you look at this history as infrequent periodical achievements, as if that was just the only thing going on," said Mr. Stevenson, whose group is working on a campaign to mark lynching sites and publicize the legal features of the South in the Jim Crow era.
Professor Eagles has a good point. I think we need to do both. Savor our victories, honor those who broke barriers, but never forget that we haven't buried racism.
It slaps us in the face daily.
I was reminded of all this on Saturday, riding an Amtrak train to visit my goddaughter who lives on the border with Canada in upstate NY. I was questioned on the train by a border patrol officer, and asked if I was a US citizen. He did not approach anyone else in the car. They were all white. Wonder why?
Our hard fought for civil rights are under attack. Racial profiling, voter repression, and racist hate groups abound. Not just on the fringes - we have open racists as elected officials and running for the nation's highest office. The Romney Ryan ticket is two big R's that symbolize right wing, and racist whistles. Not really dog whistles, 'cause all of us can hear them.
So we need to keep our eyes on the prize of not just that seat in the Oval Office, but remember what is at stake for the future of SCOTUS, courts across the nation and the balance of power in the legislatures.
Vote early, keep registering people to vote, and help get voters to the polls on election day.
I'd like to think that Brother Thurgood is watching over us all as an Angel of Justice. But if not an angel, at least a sobering reminder of what we can have or we can lose.
Thurgood Marshall
"I wish I could say that racism and prejudice were only distant memories. We must dissent from the indifference. We must dissent from the apathy. We must dissent from the fear, the hatred and the mistrust…We must dissent because America can do better, because America has no choice but to do better."
If you get a chance , HBO produced a
superb teleplay
on Thurgood Marshall starring Lawrence Fishburn, called "
Thurgood
" which if you haven't seen, you should.
Thurgood is a one-man play about the life of Thurgood Marshall. It was written by George Stevens, Jr. The show premiered in 2006 at the Westport Country Playhouse, starring James Earl Jones and directed by Leonard Foglia.

The play started on Broadway at the Booth Theatre on April 30, 2008 starring Laurence Fishburne. On 24th February 2011, HBO screened a filmed version of the play which Fishburne had performed at the John F. Kennedy Center for the Performing Arts. The production was described by the Baltimore Sun as "one of the most frank, informed and searing discussions of race you will ever see on TV." On 16th February 2011 a screening of the film was hosted by the White House as part of its celebrations of Black History Month.
~~~~~~~~~~~~~~~~~~~~~~~~~~~~~~~~~~~~~~~~~~~~~~~~~~~
News by dopper0189, Black Kos Managing Editor
~~~~~~~~~~~~~~~~~~~~~~~~~~~~~~~~~~~~~~~~~~~~~~~~~~~


~~~~~~~~~~~~~~~~~~~~~~~~~~~~~~~~~~~~~~~~~~~~~~~~~~~
With polls showing his chance for victory in November slipping further from his grasp, one can't help wondering if Romney's advisers are now having the same talk with Romney that McCain's had with him -- the talk in which they say, "Look, if you want to win you've got to fight dirty, and that means nothing can be off the table -- including racial innuendo." The Root: Will Romney Reach out to Racists in Debates?.
~~~~~~~~~~~~~~~~~~~~~~~~~~~~~~~~~~~~~~~~~~~~~~~~~~~~
In 2008 something remarkable happened: America elected a black man with a Muslim-sounding name president. The even more remarkable part? That he beat a white war hero from an American military dynasty.
But there are plenty of political watchers who believe this turn of events happened only because the war hero was not willing to engage in the political equivalent of nuclear warfare with his opponent.
As related in Game Change, the best-selling book about the 2008 presidential election, Republican nominee Sen. John McCain was pressured by his campaign advisers to exploit the controversy surrounding comments by then-Sen. Barack Obama's longtime pastor, Rev. Jeremiah Wright. As told in the book, McCain -- still haunted by some of the negative campaigning invoking his foreign-born, adopted daughter during the bruising 2000 GOP primary, in which he was eventually beaten by George W. Bush -- eschewed their advice. The rest, as they say, is history.
There remain conservatives who believe that if McCain had just been willing to "go there" so to speak, he might have won. Some of those very same conservatives have sought to revisit the Rev. Wright controversy this election cycle.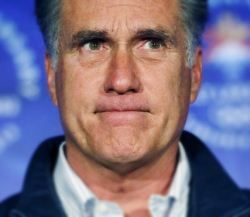 ~~~~~~~~~~~~~~~~~~~~~~~~~~~~~~~~~~~~~~~~~~~~~~~~~~~
Elections are won on the ground. The Grio: Can black youth repeat their strong voter turnout from 2008?
~~~~~~~~~~~~~~~~~~~~~~~~~~~~~~~~~~~~~~~~~~~~~~~~~~~
In 2008, a greater share (63.9 percent) of black citizens under 30 overcame the unnecessary hurdles of registration than any other youth demographic, and a record 58 percent voted – the highest youth turnout rate in history. Even in the low-turnout midterm elections of 2010, African American youth led their white, Asian and Latino peers to the polls.
This tale of progress is not irreversible, however. Imposing strict photo identification requirements could, according to a new report from the Black Youth Project, lead to the demobilization of anywhere from 9 to 25 percent of young voters of color in this election. That distortion of our democracy is a high price to pay to prevent the lightning strike that is in-person voter fraud. At best, it's a cynical move by elected politicians to keep citizens from voting them out. At worst, it's a desperate reaction to the demographic evolution that threatens to make a party without multiracial appeal into an historical artifact.
The good news is that we can fix this. Passing laws that expand the freedom to vote truly do work: states with same-day registration, a central Demos policy proposal, had young adult turnout in 2008 a full nine percentage points higher than states without the reform. As my colleagues have catalogued this week, nationwide same-day registration could diminish the need for a National Voter Registration Day weeks before the campaign.
For now, however, coordinated action that invites young people to register themselves and their friends is essential. Many youth groups were official partners of National Voter Registration Day this week, including one, the Andrew Goodman Foundation, with a special history.



~~~~~~~~~~~~~~~~~~~~~~~~~~~~~~~~~~~~~~~~~~~~~~~~~~~


~~~~~~~~~~~~~~~~~~~~~~~~~~~~~~~~~~~~~~~~~~~~~~~~~~~
A story that never should be overlooked. BusinessWeek: The Plight of Young, Black Men Is Worse Than You Think.
~~~~~~~~~~~~~~~~~~~~~~~~~~~~~~~~~~~~~~~~~~~~~~~~~~~
The U.S. has the highest incarceration rate of any wealthy nation, with about 2.3 million people behind bars at any given moment. (That's 730 out of 100,000, vs. just 154 for England and Wales.) There are more people in U.S. prisons than are in the country's active-duty military. That much is well known. What's less known is that people who are incarcerated are excluded from most surveys by U.S. statistical agencies. Since young, black men are disproportionately likely to be in jail or prison, the exclusion of penal institutions from the statistics makes the jobs situation of young, black men look better than it really is.
That's the point of a new book, Invisible Men: Mass Incarceration and the Myth of Black Progress, by Becky Pettit, a professor of sociology at the University of Washington. Pettit spoke on Thursday in a telephone press conference.
On the day Barack Obama was inaugurated in 2009, Pettit said, "there was hope that perhaps the U.S. was becoming a post-racial society." But it wasn't true then, and it's not true now. The gap between blacks and whites remains wide in employment, income, wealth, and health.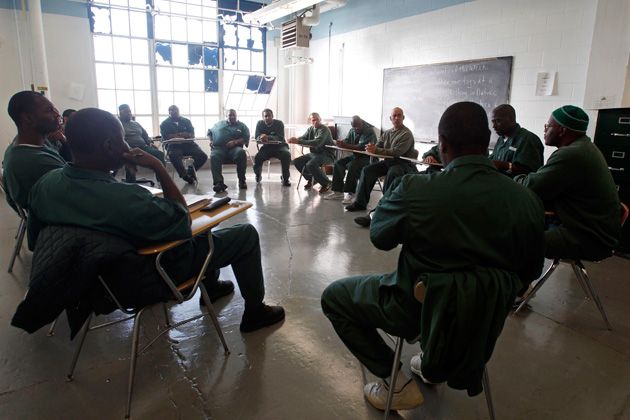 Photograph by Mike Groll/AP Photo
Inmates at the Clinton Correctional Facility in Dannemora, New York


~~~~~~~~~~~~~~~~~~~~~~~~~~~~~~~~~~~~~~~~~~~~~~~~~~~

~~~~~~~~~~~~~~~~~~~~~~~~~~~~~~~~~~~~~~~~~~~~~~~~~~~
CODE2040 is a non-profit organization that works to help black and Latino software engineers gain experience and networking opportunities in Silicon Valley. Politics365: CODE2040 Seeking Latino, Black Software Engineers.
~~~~~~~~~~~~~~~~~~~~~~~~~~~~~~~~~~~~~~~~~~~~~~~~~~~
Starting (September 28th) CODE2040 will be accepting applications for 20 spots for the summer of 2013; apps close later this year. Fellows get an internship with a top start-up, as well as mentoring, access to speakers, visits to other tech companies, executive coaching and lots more. The apps consist of a coding exam and an essay.
Although it's easy to talk about the problem of no Latinos or blacks in technology, CODE2040 is actively working towards addressing this issue. Please share this story with as many people as you can, the applications are here, and check out this video about the program.




~~~~~~~~~~~~~~~~~~~~~~~~~~~~~~~~~~~~~~~~~~~~~~~~~~~


~~~~~~~~~~~~~~~~~~~~~~~~~~~~~~~~~~~~~~~~~~~~~~~~~~~
Can Liberia ditch foreign aid? ts president, Ellen Johnson Sirleaf, says yes and that African Americans can help. The Root: Can Liberia Ditch Foreign Aid by 2022?
~~~~~~~~~~~~~~~~~~~~~~~~~~~~~~~~~~~~~~~~~~~~~~~~~~~
Liberian President Ellen Johnson Sirleaf has a vision for her country: to be off foreign aid in 10 years and "middle income" by 2030. She also sees a role for African Americans, to whom her people are linked by a shared history, in that vision.
Africa's first elected female head of state closed out her address to the United Nations General Assembly on Wednesday by assuring those gathered: "Despite the distractions, local and external, our people are determined to take their destiny into their own hands."
On Thursday Sirleaf also told a forum of future leaders at Columbia University, "We are determined that in 10 years, Liberia will not have to take foreign aid, that we can do it on the basis of our resources. We are determined, when I talk about a 2030 Vision, that come the year 2030, we will be a middle-income country."
Given that Liberia is one of the poorest countries in the world, according to data from the International Monetary Fund World Economic Outlook, it's an ambitious plan. The IMF reports, however, that the percentage of people living on less than $1 a day has declined from 64 percent in 2007 to 56 percent in 2011.
Liberia's National Vision 2030 plan, launched earlier this year, replaces the previous poverty-reduction strategy, Lift Liberia, and gives the people of Liberia a chance to take part in the national rebuilding process. But getting off foreign aid will not be easy.




Ellen Johnson Sirleaf at the U.N. General Assembly (Stan Honda/AFP/Getty Images)


~~~~~~~~~~~~~~~~~~~~~~~~~~~~~~~~~~~~~~~~~~~~~~~~~~~~
In the waterfront slum of Makoko in Lagos, Nigeria's largest city where shacks stand above the murky, fetid water on stilts of cast-aside lumber, an architect thinks the neighborhood should float. New York Times: A Floating School Proposed for Water Slum in Nigeria.
~~~~~~~~~~~~~~~~~~~~~~~~~~~~~~~~~~~~~~~~~~~~~~~~~~~~
Kunle Adeyemi hopes to build a three-story school out of 16 floating platforms lashed together, capable of holding 100 students and teachers in the iconic slum. He said the project, if successful, could be replicated into homes for the more than 100,000 people who live in the slum, clearly visible to traffic speeding past on city's Third Mainland Bridge each day.
However, Adeyemi's project comes as the Lagos state government already razed homes in the slum, putting residents on edge that officials may still try to destroy the entire neighborhood where families have lived for decades.
"If the people don't live here, they'll live somewhere else," Adeyemi said Thursday. "What we're only trying to do is offer them a better solution."
The project involves building the platforms out of locally sourced wood and empty plastic drums, then using wooded beams to build a structure that would have a common area for children to play on as its base, with two floors for classrooms above it. The building would also include bathroom facilities, something lacking in a slum where most relieve themselves by hovering over the water.
The school project, which has received notice from international groups, will cost about $6,250 to complete in the slum, Adeyemi said. While that's not an incredible sum of money, that's far more than the worth of any of the small, single-room homes raised on stilts above the water of the Lagos Lagoon. Those living in Makoko subsist largely as fishermen and workers in nearby saw mills, cutting up water-logged timber that's floated into the city daily. Some work jobs outside of the slum as gate guards and in other industries, though most live almost entirely within its watery boundaries.




A group is planning to build a school in the floating slum of Makoko in Lagos, Nigeria, just as government officials have ramped up demolitions in the area.


~~~~~~~~~~~~~~~~~~~~~~~~~~~~~~~~~~~~~~~~~~~~~~~~~~~
Brazil is confronting the reality of race and class against a backlash of those who feel it threatens their "colorblind society" that still leaves many people of color trapped in poverty. New York Times: Brazil Enacts Affirmative Action Laws for Universities.
~~~~~~~~~~~~~~~~~~~~~~~~~~~~~~~~~~~~~~~~~~~~~~~~~~~
Brazil's government has enacted one of the Western Hemisphere's most sweeping affirmative action laws, requiring public universities to reserve half of their admission spots for the largely poor students in the nation's public schools and vastly increase the number of university students of African descent across the country.
The law, signed Wednesday by President Dilma Rousseff, seeks to reverse the racial and income inequality that has long characterized Brazil, a country with more people of African heritage than any nation outside of Africa. Despite strides over the last decade in lifting millions out of poverty, Brazil remains one of the world's most unequal societies.
Brazil owes a historical debt to a huge part of its own population; said Jorge Werthein, who directs the Brazilian Center for Latin American Studies. The democratization of higher education, which has always been a dream for the most neglected students in public schools, is one way of paying this debt.
As in the United States, affirmative action has stirred controversy and opposition here, even at some of the state universities that are exempt from the new law and have their own programs to admit underprivileged students. Critics contend that enforcing expansive quotas will undercut the quality of Brazil's public university system, given the nation's relatively weak public elementary and secondary schools. You don't create capable and creative people by decree, said Leandro Tessler, institutional relations coordinator at the University of Campinas.
But while affirmative action has come under threat in the United States, it is taking deeper root in Brazil, Latin America's largest country. Though the new legislation, called the Law of Social Quotas, is expected to face legal challenges, it drew broad support among lawmakers.
Of Brazil's 81 senators, only one voted against the law this month. Other spheres of government here have also supported affirmative action measures. In a closely watched decision in April, the Supreme Court unanimously upheld the racial quotas enacted in 2004 by the University of Braslia, which reserved 20 percent of its spots for black and mixed-race students.
Dozens of other Brazilian universities, both public and private, have also adopted their own affirmative action policies in recent years, trying to curb the dominance of such institutions by middle- and upper-middle-class students who were educated at private elementary and secondary schools. Public universities in Brazil are largely free of charge and generally of better quality, with some exceptions, than private universities.




President of Brazil, Dilma Rousseff


~~~~~~~~~~~~~~~~~~~~~~~~~~~~~~~~~~~~~~~~~~~~~~~~~~~~~~~~~~
Voices and Soul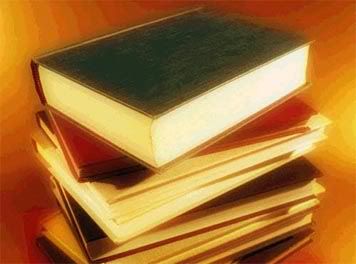 by Justice Putnam
Black Kos Poetry Editor
Race in America can sometimes be explained by the illusion of negative and positive space in art; where figure-ground reversal will show a vase in the positive space and the silhouetted profile of two faces in the negative. The Danish psychologist, Edgar Rubin, used this and many other examples to...

... state as a fundamental principle: When two fields have a common border, and one is seen as figure and the other as ground, the immediate perceptual experience is characterized by a shaping effect which emerges from the common border of the fields and which operates only on one field or operates more strongly on one than on the other.
Arguments abound whether Race is an issue in the Obama as President world; one is that the very fact a black man is President is example enough that America's sordid racial past has been refuted; sort of like seeing only the figure, or only the ground. A countervailing argument is that the sheer numbers of incarcerated people of color as opposed to population averages as example that Race is and will continue to be an issue; that would be perceiving the ground and the figure shifting back and forth.
In 1968, the short-fiction writer and poet, Henry Dumas, was shot and killed at the age of thirty-three by a white New York transit officer; in what was explained as a case of mistaken identity. Maybe not so mistaken, though; when the face in the negative space is black.
The Zebra Goes Wild Where the Sidewalk Ends

I

Neon stripes tighten my wall
where my crayon landlord hangs
from a bent nail.

My black father sits crooked
in the kitchen
drunk on Jesus' blood turned
to cheap wine.

In his tremor he curses
the landlord who grins
from inside the rent book.

My father's eyes are
bolls of cotton.

He sits upon the landlord's
operating table,
the needle of the nation
sucking his soul.

II

Chains of light race over
my stricken city.
Glittering web spun by
the white widow spider.

I see this wild arena
where we are harnessed
by alien electric shadows.

Even when the sun washes
the debris
I will recall my landlord
hanging in my room
and my father moaning in
Jesus' tomb.

In America all zebras
are in the zoo.

I hear the piston bark
and ibm spark:
let us program rabies.
the madness is foaming now.

No wild zebras roam the American plain.
The mad dogs are running.
The African zebra is gone into the dust.

I see the shadow thieves coming
and my father on the specimen table.

-- Henry Dumas
~~~~~~~~~~~~~~~~~~~~~~~~~~~~~~~~~~~~~~~~~~~~~~~~~~~~~~~~~~