The non-partisan Kaiser Foundation has released a new study confirming what many critics of the Romney-Ryan plan have long known.
The Romney-Ryan Medicare plan would result in six out of ten seniors paying substantially more for the same Medicare benefits they receive today.

The premium support approach to Medicare involves the government providing seniors with a set amount of money each year—pegged to the second lowest priced private health care plan available—in an effort to turn over health care for seniors to the private insurance market. While proponents of the approach believe that this will generate more competition in health care, make seniors more responsible for how they spend their health care dollars and result in less spending on seniors by the federal government, critics have argued that the sum of money the government would pay would be insufficient to cover the rising costs of health care, leaving seniors exposed to having to pay an ever growing portion of their health insurance coverage....

According to Kaiser, the premium support approach (often referred to as a voucher plan) to Medicare—the hallmark of the Paul Ryan Medicare plan that has been endorsed and adopted by Governor Romney—would mean higher premium costs for more than half of beneficiaries currently enrolled in traditional Medicare—if such a program were in place today—while raising the costs for nearly all of those who participate in a Medicare Advantage program.

The study further found that the additional costs to seniors would vary from region to region, with areas of high per-capita Medicare spending seeing a cost boost for 80 percent of Medicare recipients.
From the Kaiser Foundation Study:
Assuming full implementation of such a system, and assuming current plan preferences among beneficiaries, the study estimates that:

Nearly six in 10 Medicare beneficiaries nationally could face higher premiums for Medicare benefits, assuming current plan preferences, including more than half of beneficiaries enrolled in traditional Medicare and almost nine in 10 Medicare Advantage enrollees. Even if as many as one-quarter of all beneficiaries moved into a low-cost plan offered in their area, the new system would still result in more than a third of all beneficiaries facing higher premiums.

Premiums for traditional Medicare would vary widely based on geography under the proposed premium support system, with no increase for beneficiaries living in Alaska, Delaware, Hawaii, Wyoming and the District of Columbia, but an average increase of at least $100 per month in California, Florida, Michigan, New Jersey, Nevada and New York. Such variations would exist even within a state, with traditional Medicare premiums remaining unchanged in California's San Francisco and Sacramento counties and rising by more than $200 per month in Los Angeles and Orange counties.

At least nine in 10 Medicare beneficiaries in Connecticut, Florida, Massachusetts and New Jersey would face higher premiums in their current plan. Many counties in those states have relatively high per-beneficiary Medicare spending, which would make it more costly to enroll in traditional Medicare rather than one of the low-bidding private plans in those counties. In contrast, in areas with relatively low Medicare per-capita spending, it could be more costly to enroll in a private plan.

Romney-Ryan can dress this pig of a plan up in all the lipstick they want. It won't change the reality that they're selling all of us out.
Their math doesn't add up and neither do their morals. They should be ashamed but lack the caring and integrity to do so.
GOTV as if lives depend upon it, because they do. Share this far and wide. People need to know how they are being sold out by the lying, incompetent, Republican Party.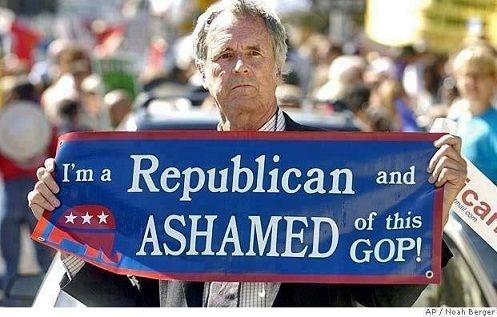 2:28 PM PT: Update; HoundDog hada great diary up on this yesterday. He also included vitally important information on the Commonwealth Study that found "72 million Americans would be uninsured by 2022 if the Romney-Ryan was put in place, and a USA study found that Romney's plan would cost families 92 percent more by 2016."
It is of crucial importance that we get all this information out any way we can.