Australian Peter Norman (silver medalist) Tommie Smith (gold)
and John Carlos (bronze) at the Mexico Olympics in 1968.
An Iconic Moment in Time
, Commentary by Black Kos Editor Denise Oliver Velez
When I watched U.S. Olympic champions Tommie Smith, John Carlos and Australian Peter Norman mount the dais on October 16th, 1968 in Mexico City, all three wearing human rights badges on their jackets, and the two black Americans solemnly raised their black gloved fists in the air, heads bowed as the Star Spangled Banner played— time stopped for me.
I've often wondered if Jimi Hendrix was seeing the same image when a year later he played the Star Spangled Banner at Woodstock.
This was the "One Moment in Time" for me, that Whitney Houston would sing about almost two decades later in a 1984 Olympic video, which has an Olympic history video montage which does not include Carlos and Smith.
The world would remember this moment as their Black Power salute.
I would remember it as a statement to the world about what we as black people were facing in our own country.
Though people in the crowd booed them as they left the stadium, my heart was bursting with pride.
Many years have passed, and other images have joined this one in my minds eye,
but this one will always have special place in my heart and soul.
Two films have been made about the circumstances around this moment. One, an hour long documentary by the BBC.



The other, titled simply "Salute", has finally been released here in the U.S.
It gives me great pleasure to introduce to you a film that gives for the first time in History the truth about what really happened in Mexico City 1968, during the Olympic Games. This film is not just about the Olympic race but more about the Human Race. Civil and Human Rights injustices were at it's worst in the 60′s but one year in particular there was more happening than ever before. The Vietnam war, Assassination of Bobby Kennedy and Martin Luther King Jr, Mexico City Students slaughtered in the streets for their part in protests and then a proposed boycott of the 68 Olympics by black nations. If there was a symbol of that decade it would have to be the symbol of strength, unity and stance. It was the "Black Power Salute" that populated the World more than any other story.

What makes this story so important today is that most people forget the sacrifice made by the Australian Silver medalist Peter Norman… "The White Guy". He wasn't just a bystander of what Tommie Smith and John Carlos did but an equal participant. It has long been a mystery that Peter Norman actually went along with the stand Tommie and John made and did so knowing that this would put his life at risk. Australia had it's own racial issues with the "White Australia Policy" in full swing, Aboriginals unable to vote and the typical "us and them" mentality. Why then did a white Australian stand up for Black America in such a strong way. For the first time ever, SALUTE brings together Tommie Smith, John Carlos and the late Peter Norman to find out what really happened and not what people "think happened".

Salute the movie started out as a research film for Peter Norman's nephew Matt Norman. Matt was writing the screenplay for a big budget feature called "1968″ and wanted to get the story straight. Over a period of several years Matt documented every possible opportunity to really find the truth of what happened in Mexico City that October night. What Matt found wasn't what he expected. The history books tell something different, the history writers forgot to actually ask those involved...This story doesn't end well but yet it still ends on a positive. It shows how three men from across the oceans built a friendship that lasted a lifetime. It shows what three courageous men did to sacrifice their rightful place as athletes for a greater cause. Most of all, it shows there were three men on the dais that day not just two. Two black and one white. It shows that History needs to rethink the power of this image once again.
Many years would pass, and Smith, Carlos, and Norman would face many travails and punishments for that one act.
It was nearly 40 years later when San Jose State University would honor their two alumni.
In 2005, San Jose State University honored former students Smith and Carlos with a 22-foot high statue of their protest, created by artist Rigo 23. A student, Erik Grotz, initiated the project: "One of my professors was talking about unsung heroes and he mentioned Tommie Smith and John Carlos. He said these men had done a courageous thing to advance civil rights, and, yet, they had never been honored by their own school." In January 2007, History San Jose opened a new exhibit called Speed City: From Civil Rights to Black Power, covering the San Jose State athletic program "from which many student athletes became globally recognized figures as the Civil Rights and Black Power movements reshaped American society."
Tommie Smith, John Carlos and Peter Norman attended the ceremony. Norman died a year later, and
Smith and Carlos flew to Australia to honor him
, and bear his casket on their shoulders.
There is a blank spot on the platform, which Peter Norman agreed with. It is there for people to step up, and take a stand for human rights. Just as he did, alongside his two brothers in struggle.
Statue of Tommie Smith and John Carlos,
by Rigo 23, at San Jose State University
~~~~~~~~~~~~~~~~~~~~~~~~~~~~~~~~~~~~~~~~~~~~~~~~~~~
News by dopper0189, Black Kos Managing Editor
~~~~~~~~~~~~~~~~~~~~~~~~~~~~~~~~~~~~~~~~~~~~~~~~~~~


~~~~~~~~~~~~~~~~~~~~~~~~~~~~~~~~~~~~~~~~~~~~~~~~~~~
A five-year academic "road map" for Florida public school students is angering some educators and civil rights groups, who note that it sets different proficiency goals for African-American, Latino and white students, among others. USA Today: Florida schools' race-based plan draws criticism.
~~~~~~~~~~~~~~~~~~~~~~~~~~~~~~~~~~~~~~~~~~~~~~~~~~~
The strategic plan is actually the first half of an envisioned 10-year, non-binding guide that pushes schools to eliminate Florida's historic achievement gap by the 2022-23 school year. Approved this week by the Florida State Board of Education, the interim plan sets out 2017-18 goals in reading and math that differ by ethnic and socio-economic groups: For instance, it requires that 88% of white students, but only 74% of African-American students, be proficient in reading.
That difference has ignited what one local newspaper called a "firestorm" in Florida.
"All children should be held to high standards and for them to say that for African-Americans the goal is below other students is unacceptable," Urban League of Palm Beach County President Patrick Franklin told the (Fort Lauderdale, Fla.) Sun Sentinel.
In a hastily arranged press call on Thursday, Florida Commissioner of Education Pam Stewart said critics get it wrong: Florida has "very aggressive" achievement targets for poor and minority kids — more aggressive than for white, middle-class students, in fact, since they need to make up more ground.
"This plan does not set lower standards for any student or any subgroup," she said, noting that by the 2022-23 school year, the plan expects all students to work at or above grade level.
"Florida believes that every child can learn," Stewart said.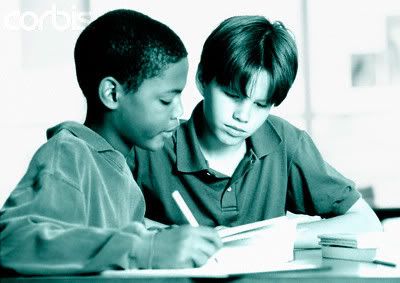 ~~~~~~~~~~~~~~~~~~~~~~~~~~~~~~~~~~~~~~~~~~~~~~~~~~~

~~~~~~~~~~~~~~~~~~~~~~~~~~~~~~~~~~~~~~~~~~~~~~~~~~~
Fifty years after "white flight," a new population shift is emptying the pews of African American congregations. The Atlantic: In Changing Neighborhoods, Black Churches Face an Identity Crisis.
~~~~~~~~~~~~~~~~~~~~~~~~~~~~~~~~~~~~~~~~~~~~~~~~~~~
The unmistakable boom of an indie bass can be heard coming from the Rock n Roll Hotel. The scent of seasoned mussels and fresh-baked sour cherry pie emanates from either side of the street. Cursing the long-awaited street car, residents artfully dodge taxicabs and speeding bikers to get around the plaid-clad, bespectacled foodies waiting patiently outside of Taylor Gourmet and H & Pizza, eager to devour their fried risotto balls or custom-made soy cheese slices.
Walking along H St. NE in Washington, D.C. is a therapeutic exercise in cognitive function and repair. Every few weeks, previously boarded-up storefronts transform into freshly painted establishments aimed at a new generation. What was a relic of the infamous "Dodge City" is the fast becoming the District's foremost hipster haven. But as the neighborhood changes, once-cherished institutions are left hanging in the balance -- the most prominent being the black church.
Today, the black church is in crisis, with scholars claiming that it has lost its prophetic and progressive influence. But the black church has also been confronted with a more visceral change: the shifting demographics around the urban black "space," caused in part by people like me.
In cities across America, a new population is moving to neighborhoods formerly occupied by working-class African Americans. Property developers, eager to take advantage of the modest rent, are tearing down buildings to make way for trendy eateries and luxury condominiums to fit the needs of millennials: young, educated individuals, most of whom reside briefly in a given urban area before choosing to settle elsewhere.
This recent physical and cultural transformation has been endlessly debated. According to Neil Smith, a professor of anthropology and geography at the City University of New York Graduate Center, gentrification has changed enormously since the '70s and '80s. "It's no longer just about housing," he told the New York Times. "It's really a systematic class-remaking of city neighborhoods. It's driven by many of the same forces, especially the profitable use of land. But it's about creating entire environments: employment, recreation, environmental conditions."
In Brooklyn's Williamsburg and Greenpoint, for instance, the proportion of residents holding graduate degrees quadrupled to 12 percent from 1990. At the same time, the retail focus has shifted from offering products to creating experiences. "In this struggle," he says, "the interests of private capital rarely lose."
In the nation's capital, black churches have refused to budge amid this accelerated gentrification process, even as they see their communities (and influence) slowly wane. For the first time, African Americans are no longer D.C.'s major racial or ethnic group. Select D.C. neighborhoods are experiencing a verifiable identity crisis, with the black church at the helm. Changing demographics are a daunting challenge for an institution that used to occupy an integral role in the community -- serving as the center of stability and camaraderie, offering potlucks and after-school care along with religious services. To understand this struggle is to understand the changing role of the black church in the American narrative, and what vulnerable communities stand to lose if it disappears.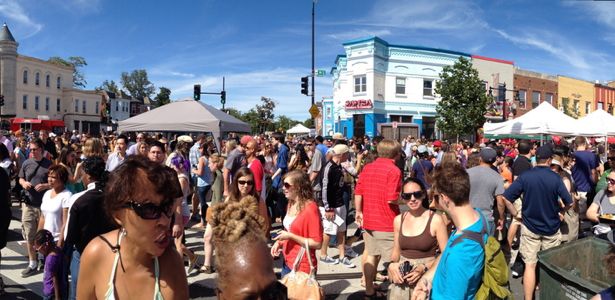 The 2012 H Street Festival shows off the new identity of a D.C. neighborhood. Meanwhile, the area's once-thriving black churches are struggling to survive. (tbridge/Flickr)


~~~~~~~~~~~~~~~~~~~~~~~~~~~~~~~~~~~~~~~~~~~~~~~~~~
Most parents know that the best way to get people to do something is to tell them not to do it. Folks who lead countries should know that as well. New York Daily News: Legendary steel pan drummer Rudy Bishop preaches musical gospel to youthful converts.
~~~~~~~~~~~~~~~~~~~~~~~~~~~~~~~~~~~~~~~~~~~~~~~~~~
when the rulers in his native Guyana banned the playing of steel pan drums, they unknowing set a young Rudy Bishop on a career path which would see his award winning steel pan orchestras perform in venues around the world and with top musicians, including the legendary Bob Marley.
Bishop, 67, continued spreading the 'Gospel of the Pan' after immigrating to New York City in 1992. Besides playing professional gigs and continuing to tour around the nation and world, Bishop formed the Young Acolytes Symphonic Steel Orchestra, headquartered in St. Stephen's Lutheran Church on Newkirk Ave. in Flatbush, Brooklyn.
Bishop has trained hundreds of teenagers to play the pan, and says virtually all of this students have gone to college — many of whom return to perform with the group.
"They love this music like I do," Bishop said as the group practiced a Christmas medley in the St. Stephen's basement for an upcoming holiday tour.
Born on Pike St. in Kitty — then a village and now a neighborhood of Georgetown, the Guyanese capital — Bishop said steel drums were banned in the colonial nation of his youth.
"When I was a kid, I could not go near the steel pan," Bishop said. "The steel pan was banned, the white men who ran the country outlawed it. So there was a stigma on it, so parents did not want youth playing it. Only rogues and bad boys played pan. You could not be seen near a steel pan."
Bishop said he was about 10 years old when he saw his first pan band, watching as they were being played in a back yard. "I could not get the hang of it because I could not get close to it," he said.
But the end of the school year party featured the stage band members of the Kentuckians — other popular steel pan bands of the day included the Texicans and the Mutants — and Bishop got as close as he wanted.
"That was my first real encounter, seeing it close up, and I loved it," he said. "That was my baptism. They could not take it away from me after that."
For the uninitiated, know that steel pan bands and orchestras had and continue to have a devoted following in the Caribbean and around the world.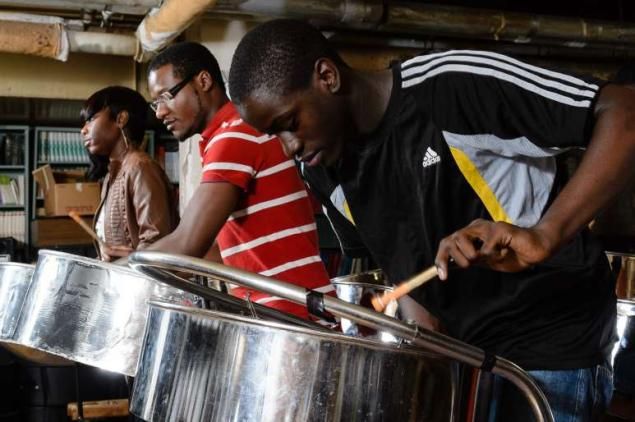 Young Acolytes Symphonic Steel Orchestra members (l. to r.) Onika Dover, 18, Ossafo Bishop,22, and Jannkheri Duke,16, practice in the basement of St. Stephen's Lutheran Church.


~~~~~~~~~~~~~~~~~~~~~~~~~~~~~~~~~~~~~~~~~~~~~~~~~~~

~~~~~~~~~~~~~~~~~~~~~~~~~~~~~~~~~~~~~~~~~~~~~~~~~~~
This TV season's stereotypes are "masquerading as something new," says media insider Tom Burrell. The Root: 'Scandal' Exploits Black Women's Images?
~~~~~~~~~~~~~~~~~~~~~~~~~~~~~~~~~~~~~~~~~~~~~~~~~~~
A 45-year veteran of the advertising industry, Tom Burrell is no stranger to the power of media messaging to "distract, anesthetize and exploit." He's especially concerned when that takes place at the expense of African-American people -- which, he'd argue, is just about all the time.
In his book Brainwashed: Challenging the Myth of Black Inferiority, Burrell asserts that "one of the greatest propaganda campaigns of all time was the masterful marketing of the myth of black inferiority to justify slavery within a democracy." Since then, he says he's seen few bright spots in images of blacks on television (think The Cosby Show and Melissa Harris-Perry).
We spoke to Burrell, who founded Burrell Communications Group in 1971 and has worked ever since to promote positive and realistic images of African Americans (including through his Resolution Project, a nonprofit organization that promotes intra-racial dialogue and community-based new media "stop the brainwash" campaigns), about his take on this season's television lineup.
Think Olivia Pope, the powerful protagonist of ABC's Scandal, is a victory for black women? Think again, says this media insider, who sees only a "hot-to-trot" sexually aggressive trope as old as the institution of slavery itself in the character, played by Kerry Washington. He also weighed in on Revolution, offered his predictions about new projects by Issa Rae and Tyler Perry and slammed programs that try to "move us toward a postracial place" in a way that defies reality.




Kerry Washington, ABC's Scandal


~~~~~~~~~~~~~~~~~~~~~~~~~~~~~~~~~~~~~~~~~~~~~~~~~~~


~~~~~~~~~~~~~~~~~~~~~~~~~~~~~~~~~~~~~~~~~~~~~~~~~~~
Affirmative action will live on even if the Supreme Court kills it. Slate: Fisher Cut Bait.
~~~~~~~~~~~~~~~~~~~~~~~~~~~~~~~~~~~~~~~~~~~~~~~~~~~
"When … do we stop deferring to the university's judgment that race is still necessary?" Justice Sonia Sotomayor asked during argument this week in this year's big affirmative action case at the Supreme Court. "That's the bottom line of this case." It's telling that 57 Fortune 100 companies asked the court to keep deferring. They can sympathize with the universities because business leaders have long argued that intermeddling bureaucrats and arrogant judges, in the name of civil rights, substitute their own uninformed hunches for the experienced judgment of the people on the ground—in this case, university officials and admissions departments. Selecting a small entering class from a large group of applicants is a lot like hiring a new employee or deciding who to promote from a large field of hopefuls: Both decisions require subtle judgments that may be hard to defend in court, so a lot turns on how much courts defer to those judgments.
Many opponents of affirmative action hope the court will usher in a new era of pure meritocracy, in which objectively verifiable virtues determine university admissions to the exclusion of racial preferences. This would make a ban on affirmative action easy to apply: Any time the university chose an applicant with lower grade and test scores than one it rejected, we could infer that it discriminated. But even if the court overturns Grutter v. Bollinger, its 2003 ruling, and outlaws the use of race in admissions, the result won't be a color-blind meritocracy. Universities—like most employers—don't agree on a simple objective measure of merit. Nor should they. Affirmative action may go, but college admissions decisions will remain controversial—and potentially affected by race—with or without the Supreme Court.
It's tempting, but wrong, to think that the law could make college admissions like a blind audition for an orchestra, where the director listens to a musician from behind a screen and selects based only on the music, without knowing about superficial characteristics such as race or sex. But university admissions, and hiring, can't work like this. There is no single, discrete quality that every candidate is judged on. An orchestra might be looking for simply the best violinist or pianist, but universities and employers look for a combination of objective qualifications and soft skills. An employer isn't looking for "the best" employee in the abstract—it's looking for the best employer for the job in question. Similarly, a selective university isn't just looking for applicants with the highest grades and test scores—it's looking for applicants that, all things considered, best further its educational mission. Many selective universities don't admit anyone on the basis of grades and test scores alone.
At the same time, the use of race as a crude thumb on an otherwise uniformly used scale has been unlawful since 1979 when the Supreme Court issued its first major affirmative action ruling, in U.C. Regents v. Bakke. Ever since, universities have considered race only as one factor among many in a holistic evaluation of individual candidates. A sweeping repudiation of affirmative action would forbid universities from considering race, but it would not require them to look only at objective criteria like grades and test scores.


~~~~~~~~~~~~~~~~~~~~~~~~~~~~~~~~~~~~~~~~~~~~~~~~~~~~~~~~~~
Voices and Soul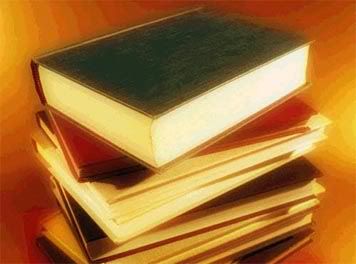 Justice Putnam
Black Kos Poetry Editor
It seems everywhere we look, another devastation has dropped it's heavy hand on the Earth; wars, global warming typhoons, earthquakes, pandemics, the greed that would level mountaintops, that would pollute air and water and the very blood that courses through our veins.
Jayne Cortez has determined that we shouldn't just take it, we shouldn't just cower at these devastation's; instead, we should...
Push Back The Catastrophes

I don't want a drought to feed on itself
through the tattooed holes in my belly
I don't want a spectacular desert of
charred stems & rabbit hairs
in my throat of accumulated matter
I don t want to burn and cut through the forest
like a greedy mercenary drilling into
sugar cane of the bones

Push back the advancing sands
the polluted sewage
the dust demons the dying timber
the upper atmosphere of nitrogen
push back the catastrophes

Enough of the missiles
the submarines
the aircraft carriers
the biological weapons
No more sickness sadness poverty
exploitation destabilization
illiteracy and bombing
Let's move toward peace
toward equality and justice
that's what I want

To breathe clean air
to drink pure water to plant new crops
to soak up the rain to wash off the stink
to hold this body and soul together in peace
that's it
Push back the catastrophes

-- Jayne Cortez
~~~~~~~~~~~~~~~~~~~~~~~~~~~~~~~~~~~~~~~~~~~~~~~~~~~~~~~~~~
Welcome to the Front Porch