I have always love Halloween and try to do a theme picture every year if I can. I am a graphic artist working on the computer. I used to do art the old fashioned way with a paintbrush but the arthritis in my hands got to be so bad that I turned to the computer and the ergonomic mouse instead. Follow me below the orange squiggle for some spooktacular pictures. ;-)

My first Halloween picture was Walking My Baby Back Home.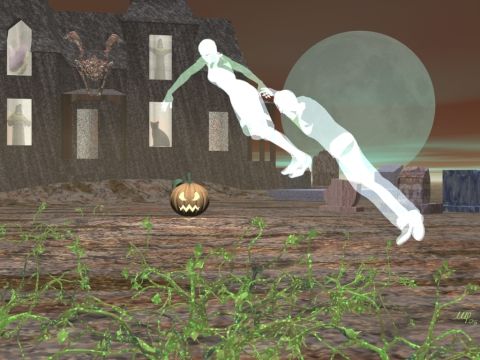 I love Beethoven's Moonlight Sonata and borrowed the title for this picture.
My late Mom looked at this picture and asked if the lady was going as a hooker in Pirate Halloween.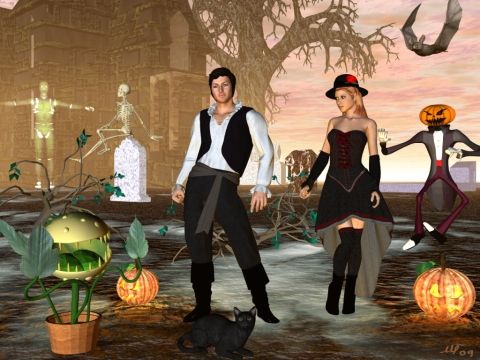 I had just discovered how to do mists and this came out so cool. It is called Misty Moors.
Mom loved it when I did my Old Fashioned series. The Mom and Dad were going as Romeo and Juliet. Mom cracked me up when she told the baby to get her thumb out of her mouth in Old Fashioned Halloween.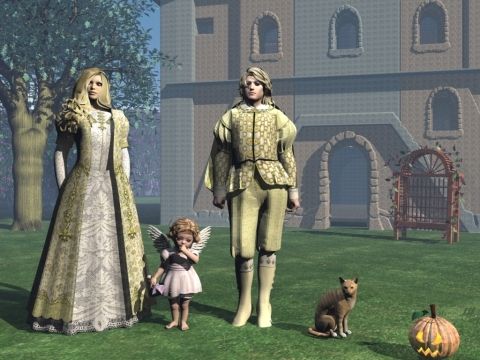 I am not even going to apologize for calling this picture You've Got to Have Heart.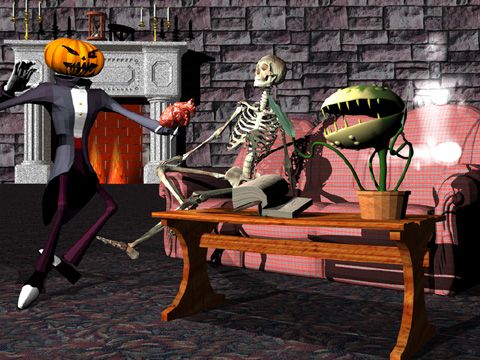 This picture came out of my having a bad nightmare and is perfect for this time of year. It is called Nightmare.
I was playing around with a preset and came up with this picture that I am calling Spirit World.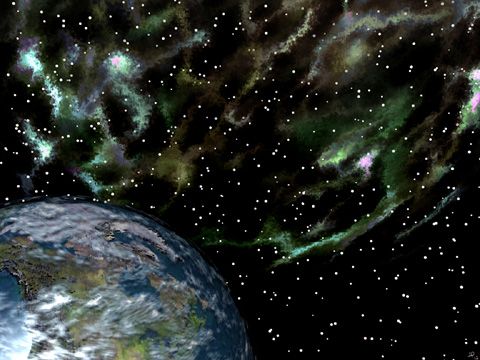 My official Halloween picture for this year is called Ghost Rider.