(Also known as getting MY vote OUT!)
I know the routine is routine enough ... you go in, make your choices according to the instructions, check your choices, confirm them, and it's done. But it shouldn't be that easy, for something so monumentally important. And it's best if it isn't that easy.
Top Comments recognizes the previous day's Top Mojo and strives to promote each day's outstanding comments through nominations made by Kossacks like you. Please send comments (before 9:30pm ET) by email to topcomments@gmail.com or by our KosMail message board. Just click on the Spinning Top to make a submission. Look for the Spinning Top to pop up in diaries around Daily Kos.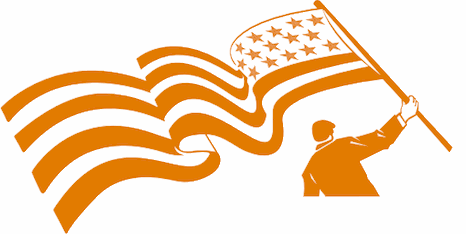 Make sure that you include the direct link to the comment (the URL), which is available by clicking on that comment's date/time. Please let us know your Daily Kos user name if you use email so we can credit you properly. If you send a writeup with the link, we can include that as well. The diarist reserves the right to edit all content.
Please come in. You're invited to make yourself at home! Join us beneath the kos-doodle...
For me voting is always a very emotional experience, as I exercise my citizenship responsibilities by voting for Democratic candidates and causes. I had tears in my eyes voting for Al Gore, I had tears in my eyes voting for John Kerry, and I absolutely had them in my eyes voting for Barack Obama the first time around. (I had them for earlier Democratic candidates, as well, I just didn't want the diary to be too long.) I know without question the passion I will feel when I select Obama again on Tuesday for my next President.
What I will do is go into the booth and open the ballot, review the instructions, then look at the names. Think of all that the act of voting represents. And I will close my eyes and visualize my champion, Barack Obama, taking the oath of office on Sunday, January 20, 2013, prior to his next administration in which he puts this country back on the path of greatness, supported by a responsible Democratic Congress, which has the good of the American people in mind.
I will hold that vision in my mind for a few moments, with intensity of purpose and intention, for the sake of our people, for the sake of our country, for the sake of our world.
And then I will complete and check my ballot, confirm it (get OUT my vote!), and then walk out with my head held high, to begin anew the process of fulfilling my role in helping my President lead us forward.
May your Election Day be as inspiring and rewarding for you as mine will be, if not more so! I wish great success for us all!
On to tonight's comments and Tops, graciously formatted and compiled by brillig! (Please tip her for this generous service!)
---
Brillig's ObDisclaimer:
The decision to publish each nomination lies with the evening's Diarist and/or Comment Formatter. My evenings at the helm, I try reeeeallllyy hard to publish everything
without
regard to content. I really do, even when I disagree personally with any given nomination. "TopCommentness" lies in the eyes of the nominator and of you, the reader - I leave the decision to you. I do
not
publish self-nominations (ie your own comments) and if I ruled the world, we'd all build community, supporting and uplifting instead of tearing our fellow Kossacks down.
From cohenzee:

noweasels shows us a sad example of a feminist pissing on the hard work of those who gave so much for women's rights in her excellent comment in Steveningen's TC diary.

MrSpock brings the snark hammer down hard with this comment on a diarist who wrote an awful diary about the cancellation of the NYC marathon. I don't know if MrSpock is a NYer, but if he's not, I am using my power as one to make him an honorary NYer.
From blueoregon:

I'd like to nominate a comment by Ruh Roh, from wwjjd's diary. It may be nsfw but it's apt.
From twigg:

Fresh on the heels of Markos' Friday Night News Dump, Pluto gets into the spirit with this analysis

(Note: this nomination was accidentally omitted from last evening's diary, and is included tonight with our blushing apologies).
From 2thanks:

A Top Comment chain of 5 from Nebraska68847Dem's diary Call #2819 hits paydirt!: Cassandracarolina posted the first response to this diary, which apparently a few Kossacks read (based on over 940 recs so far). Then voracious then AreDeutz then HappyinNM then Russgirl.

I read the diary, read these comments, and wept. This to me is Daily Kos
From LilithGardener:

What will happen to Romney when he loses? ontheleftcoast suggests one Reality.
From brillig:

In kos' Predictions diary, legalchic makes an offering to the election gods.
From BeninSC:


concernedamerican has a comment about Hunter's remarkable Chronicles of Mitt series that I agreed with so strongly, I had to include it!

marzook has an interesting comment about newspapers and their endorsements. I agree newspapers should face serious pressure for their ... ill-advised 'choices.'
---
Top Mojo for yesterday, November 4th, first comments and tip jars excluded. Thank you
mik
for the mojo magic!
1) One more thought . . . by yulooloo — 206
2) and the 'church' is considered by quadmom — 200
3) Not all white women by litho — 181
4) False equivalency. There is a by BrianParker14 — 171
5) Tax exemption at risk? by K S LaVida — 161
6) dear god...what country are we living in? by marzook — 149
7) Incredible, really inspiring by lizah — 138
8) Getting called out, esp. by Faux. by Xapulin — 138
9) a race with 1,000 winners. by marzook — 126
10) You are suggesting facts by high uintas — 122
11) I have a colleague in Kuwait by badscience — 109
12) Thank you. by CherryTheTart — 105
13) "You have to let me out... by Lonely Liberal in PA — 105
14) There's so much going on below the surface. by Bush Bites — 104
15) Jill likely has PTSD by murphy — 102
16) Networks know who butters their bread. by mdmslle — 101
17) NO. It's AWFUL! How can politics by Wolf Of Aquarius — 97
18) The RW Churches Are Violating En Masse to Try to by Gooserock — 97
19) THANKS FOR ALL YOU DO!!!!! by Gator — 95
20) Reverend Barber is by Remediator — 93
21) Why, you youngins may not remember, heh. by AlyoshaKaramazov — 92
22) Conservative Wives Tell me they are for O by James Renruojos — 91
23) My patient's by secret38b — 90
24) you know what just hit me, and i am AA myself. by tiredofit10 — 89
25) This is un-fucking-believable. by voracious — 88
26) I have wondered if this is the reason by egoldstein — 88
27) It's not Mitt's job.. by thomlch — 87
28) Time to treat myself by John R — 87
29) From the Miami Herald by Diogenes2008 — 86
30) Welp, for the information by gchaucer2 — 85
---
Top Pictures for yesterday, November 4th. Click any image to be taken to the full comment. Thank you
jotter
for the image magic!