A line from "Jabberwocky," written last night as I was adding some of the early Top Comments to the list. Exactly how I felt, pretty much how I still feel. I don't know that we could have had a better election result because not only did the President win reelection, we gained seats in the Senate (with some decidedly better Democrats), and, although we didn't take back the House, the Republicans who lost were mostly from the Tea Party wing of the party. Some pretty remarkable results on the state level too, and not just the two-by-four Maine, Maryland and Washington hit the opponents of marriage equality with.
But First, A Word From Our Sponsor:
Top Comments recognizes the previous day's Top Mojo and strives to promote each day's outstanding comments through nominations made by Kossacks like you. Please send comments (before 9:30pm ET) by email to topcomments@gmail.com or by our KosMail message board. Just click on the Spinning Top to make a submission. Look for the Spinning Top to pop up in diaries posts around Daily Kos.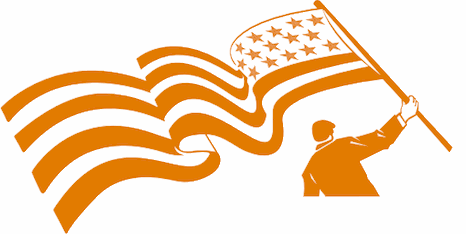 Make sure that you include the direct link to the comment (the URL), which is available by clicking on that comment's date/time. Please let us know your Daily Kos user name if you use email so we can credit you properly. If you send a writeup with the link, we can include that as well. The diarist poster reserves the right to edit all content.
Please come in. You're invited to make yourself at home!
First, the news from California. So many good things, it's difficult to organize them. Let's begin with our famous initiative process. Two dueling propositions to raise money for the schools. Prop 30, from Jerry Brown because he couldn't get a supermajority of the legislature to raise any money to cover the shortfall the state's institutions of higher learning have been operating under. Because that one made sense, there had to be an opposing/substitute/whatever proposition (38), supported by Molly Munger, one of the heirs to the Berkshire Hathaway fortune, which would have increased tax rates for ALL Californians, and which probably would have been limited to K-12 education. That lost with a 72.7% NO vote, Brown's won by 53%. Brown's Prop 30 means I won't have any more classes cut from my schedule in the spring. We didn't get rid of the death penalty but we DID make the three strikes law a little less Draconian (the initiative that established THAT said that the legislature couldn't mess with it AT ALL).
There was also Prop 40, which the Republicans put on the ballot to contest, in a fit of buyer's remorse, the map the Independent Redistricting Commission (which the Republicans fought VERY hard to establish) had drawn for the state Senate. Why? They saw in the Senate map the possibility that the Democrats could get a 2/3 majority, and, if you've been following this, the old infamous Proposition 13 said that the Legislature could not raise taxes of ANY kind without a 2/3 vote. A Yes vote was a vote to keep the map as it was, and 72% of California voters said "keep the map." Funny about that. Guess what happened with the state legislative races. According to the Los Angeles Times,
Democrats were within striking distance of a supermajority in the state Senate late Tuesday, and were drawing near in the Assembly as well, moving the party closer to unilateral power to raise taxes.
Be careful what you wish for, Republicans. You might just get it.
The map they drew for Congress had some interesting results too. They made some of the seats that the legislature had drawn for incumbent protection more competitive. Somehow, that didn't work well for the Republicans either. Ventura County has been represented by Elton Gallegly (R) for a long time, but he retired. This was a tossup, according to a lot of the prognosticators. Julia Brownley (D) - 51.7%. In California's 7th District, Ami Bera (D) is leading Dan Lungren by .2%; in the 36th, which is Palm Springs and environs, Dr. Raul Ruiz (D) is leading Mary Bono Mack by 2.8% (51.4% of the vote); in the 52nd, Scott Peters (D) has a 685 vote margin vs. Brian Bilbray, and in the 41st in Riverside County, Mark Takano (D) was elected with 56.4% of the vote. By the way, Mark Takano is gay.
You knew I wasn't going to let THAT go unnoticed. The gay caucus of the House gained two members this election, Takano and Sean Maloney, a former aide to Bill Clinton, who beat Nan Hayworth, a Tea Party Republican, in New York's 18th District (this was one of two seats we picked up in New York; the other was a seat in the district that includes Syracuse, which Dan Maffei took back from Ann Marie Buerkle by 11 points). Returning? Jared Polis (D-CO) and David Cicilline (D-RI), and Marc Pocan, a gay man, is replacing Tammy Baldwin, famously the first out gay person to serve in the United States Senate, in Wisconsin's Second District. The Republicans ran a gay candidate too, Richard Tisei, a former Minority leader of the Massachusetts State Senate, against John Tierney, who had some legal issues going on, and Tierney still won.
Yes, once again NOT ONE Republican represents New England in the House of Representatives.
And what a night it was for civil rights. I'll link some of the diaries that have been written about that today, because I have very little to say that my fellow Kossacks didn't say.
From Steveningen: Chris Kluwe speaks for me today.
From Meteor Blades: Maryland, Maine, Minnesota and Washington bring joy to supporters of marriage equality.
From Rieux:Breaking: Marriage Equality Did Even Better In Minnesota Last Night Than You Think.
From lostboyjim: Huge win for Marriage Equality last night.
From Boise Blue: This is the day I've been waiting for .
And the schadenfreude diary I wish I had written, from Scott Wooledge:National Organization for Marriage finally responds.
I know I've left some out here, but I had errands to run this morning so I couldn't read everything along these lines.
Thank you, everyone who helped make this day possible, through contributions, through GOTV activity, through exhaustive blogging, and through participating as citizens. On to 2014, when we take back the House.
And now for the real reasons you come here:

TOP COMMENTS
November 7, 2012
Thanks to all of tonight's Top Comments contributors (and there were a LOT of you)! Let us hear from YOU when you find that proficient comment.
From BeninSC
I really liked Richard Cranium's analysis of a RedState analysis of the election. ;)
I don't think I have ever nominated a comment like this one by tomjones, in Hunter's brilliant bookend diary on the Chronicles of Mitt, but the comment was the perfect complement, in a series of fine comments! Be sure to check it out!

Post a Tip Jar, Hunter the magnificent!
From blueyedace2
In last night's Live Daily Show/Colbert Chit-Chat diary, curated by TiaRachel, decembersue made an excellent point.
From BlueJessamine
In Kaili Joy Gray's diary, Not breaking: War on Women not good strategy for wooing Lady-Americans, actually, Tara the Antisocial Social Worker has a great comment on how it has been a very strange campaign season and that "white males are not the default 'real Americans.'"
From blueoregon
Dallasdoc made many good comments in twigg's excellent diary. This one is my favorite.
From brillig:
In Jed Lewison's Paul Ryan wanted to be Jack Kemp. Instead, he washed clean dishes., AtomikNY explains why that photo-op didn't resonate well with actual people.
From Cedwyn
Some delicious schadenfreude contributed by elmo to Election Night liveblog #27
From gchaucer2
Lots of funny comments but nicejoest's comment really was hilarious in Liveblog #23.
From kovie
Very funny comment made by dash888 in Election Night liveblog #30 (in which Mitt refuses to concede because Ohio)
From legalchic
From Zackpunk's diary, jfromga contributed this comment (discussing Peggy Noonan's delicious delusional drollery prior to and running up to Romney's stunning vict... wait, sorry - I live in reality).
aztecraingod*s comment in *samsoneyes' recommended diary, Fox Sits Shiva, made me laugh out loud.
From mdmslle
Also from Zackpunk's diary, Troubador had this to say about Peggy Noonan.
From lineatus
Seneca Doane provides an analysis of what happened with his campaign for State Senate in stunzeed's diary on, well, Seneca Doane
From Lorinda Pike
Ellen Columbo contributes something absolutely lovely to whiskeytown's diaryin remembrance of Karl Rove, who he calls the true loser of this campaign.
From Noddy
idbecrazyif calls it like it was in Kaili Joy Gray's diary
It's kind of mean-spirited, but I laughed at JohnB47's comment on coolelegans diary The best part of the win: demoralizing Limbaugh.
From Steveningen
In last night's Election Night liveblog #7, Bob Johnson gave us this great funny.
homo neurotic sent me into a laughing fit with this raunchy little comment. Posted in my diary NOM's odious political director Frank Schubert is butt-hurt over marriage equality.
From turbonerd
I found a gem while pulling diaries for the EDR:
samanthab had this to say in xxdr zombiexx's diary on marijuana legalization in Colorado, Massachusetts, and the state of Washington.
From your humble diarist, Dave in Northridge
luckydog has an excellent suggestion concerning the Romney family's future plans in Keith930's farewell to Ann Romney.
gizmo59 hits it out of the park in his response to Meteor Blades' diary on the status of the marriage equality initiatives.
TOP MOJO
November 6, 2012
(excluding Tip Jars and first comments)
Thanks, mik!
  1) I'm one of those lawyers and 99% of us are by Outraged Mom — 340
  2) One additional point by Cthulhu — 309
  3) IMHO the only electronic voting machines by Roadbed Guy — 251
  4) Isn't there a rule where you live? by Clues — 182
  5) For Four Years You Assholes by CanadianBoy — 180
  6) might I add by askyron — 172
  7) GET THE LAWYERS ON THIS! by DataMonster — 154
  8) how about by eeff — 153
  9) Cummings shamed them. by LaurenMonica — 150
10) wha by Tom Frank — 147
11) Wow, that's huge! by BlueMindState — 136
12) Thank you for being there!!!! by Phil S 33 — 126
13) Good! Obama didn't hire all those lawyers today by Carlo408 — 115
14) Chickens: counted. by Eileen B — 115
15) Recc'd for by EntrWriter — 111
16) bill o'reilly is a bitter racist swine by maxnyc — 105
17) I just proposed to my girl. by AlyoshaKaramazov — 103
18) Same thing by JeremySchro — 103
19) He knew all along. by Swampfoot — 103
20) If Romney was president by citizenx — 102
21) at which point they aren't even needed. by G2geek — 102
22) GOP wants to claim Sandy caused Mitt's downfall by Loquatrix — 100
23) Whoooo Hooooo by Reetz — 99
24) OH MY GOD by grytpype — 98
25) I believe that more was possible by Cthulhu — 97
26) Obama opened up a binder full of whoop-ass. by NMDad — 96
27) You rock Michael Moore by citizenx — 96
28) Is there anything else that can be done? by Variable Bitrate — 95
29) They have no shame by Liberal Capitalist — 94
30) Shut that whole thing down. by Swampfoot — 94
TOP PHOTOS
November 6, 2012
Enjoy jotter's wonderful PictureQuilt below. Just click on the picture and it will magically take you to the comment that features that photo. Have fun, Kossacks!