Good morning, Friends. Pull up a barstool and grab a Frappucino and some Frittata or some French Toast. F Bomb is the Final Frontier of Facetious and Farcical Foolishness. Feel Free to Fart (Figuratively, please) around with all Four or Five of us.
Here is your selection of Fun tweets for the day:
For those whose knight in shining armor turned out to be a jerk in tinfoil, we pray, O Lord.

— Unvirtuous Abbey (@UnvirtuousAbbey) November 15, 2012
.@hardball_chris Free phones and gifts? I vote for Pres Obama and all I got was a warm fuzzy feeling that I did something good for America.

— Bill Wong (@ten24get) November 15, 2012
Thursday was also the night that Baratunde Thurston did his #livehatetweeting of #breakingdawn so the rest of us don't have to suffer through it. Check either hashtag to follow along. And now I guess my sparkly vampire jokes will be timely again! Woo-hoo!
On This Day
In 1914, the Federal Reserve Bank of the United States officially opened.
In 1938, LSD was synthesized by chemist Dr. Albert Hofmann at the Sandoz Laboratories in Basel, Switzerland.
In 1945 , the United States Army secretly brought 88 German scientists and engineers to the U.S. to help in the development of rocket technology.
In 1973, President Nixon signed the Trans-Alaska Pipeline Authorization Act into law, authorizing the construction of the Alaska Pipeline.
Born on This Day
1624 - Barent or Bernard Pietersz Fabritius (or Fabricius) (d. 1673), Dutch painter.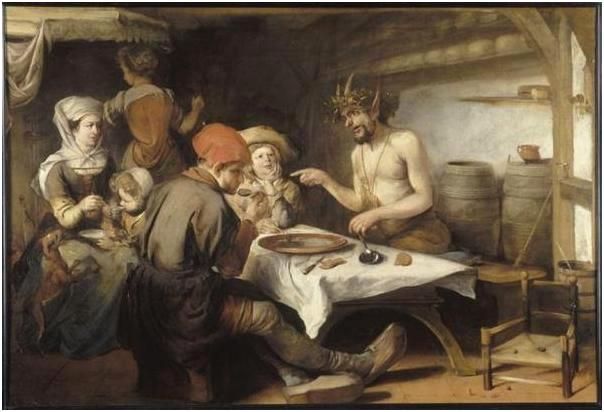 1793 - Francis Danby, Irish painter (d. 1861)
1873 – W. C. Handy, American composer (d. 1958)
1889 – George S. Kaufman, American playwright (d. 1961)
1896 – Oswald Mosley, British politician and founder of the British Union of Fascists (d. 1980)
1905 – Eddie Condon, American jazz banjoist and guitarist (d. 1973)
1907 – Burgess Meredith, American actor (d. 1997)
1928 – Clu Gulager, American actor
1930 – Chinua Achebe, Nigerian novelist, poet and academic
1931 – Hubert Sumlin, American blues guitarist
1933 – Garnet Mimms, American singer
1938 - Toni Brown, US guitarist/singer/keyboardist (Joy of Cooking)
1964 – Dwight Gooden, American baseball player
1964 – Diana Krall, Canadian jazz pianist and singer
1967 – Lisa Bonet, American actress
1977 – Maggie Gyllenhaal, American actress
1981 – Allison Crowe, Canadian singer, songwriter, pianist and guitarist
Died on This Day
1672 - Esaias Boursse (b. 1631), Dutch painter
1957 - Cora Witherspoon, actress (Quality Street, Bank Dick) (b. 1890)
1960 – Clark Gable, American actor (b. 1901)
1971 – Edie Sedgwick, American socialite and heiress (b. 1940)
1972 – Vera Karalli, Russian ballerina and actress (b. 1889)
1973 – Alan Watts, English writer and philosopher (b. 1915)
2009 – Edward Woodward, British actor (b. 1930)
Today is
International Day for Tolerance
Have a Party with Your Bear Day
National Button Day
National Fast Food Day