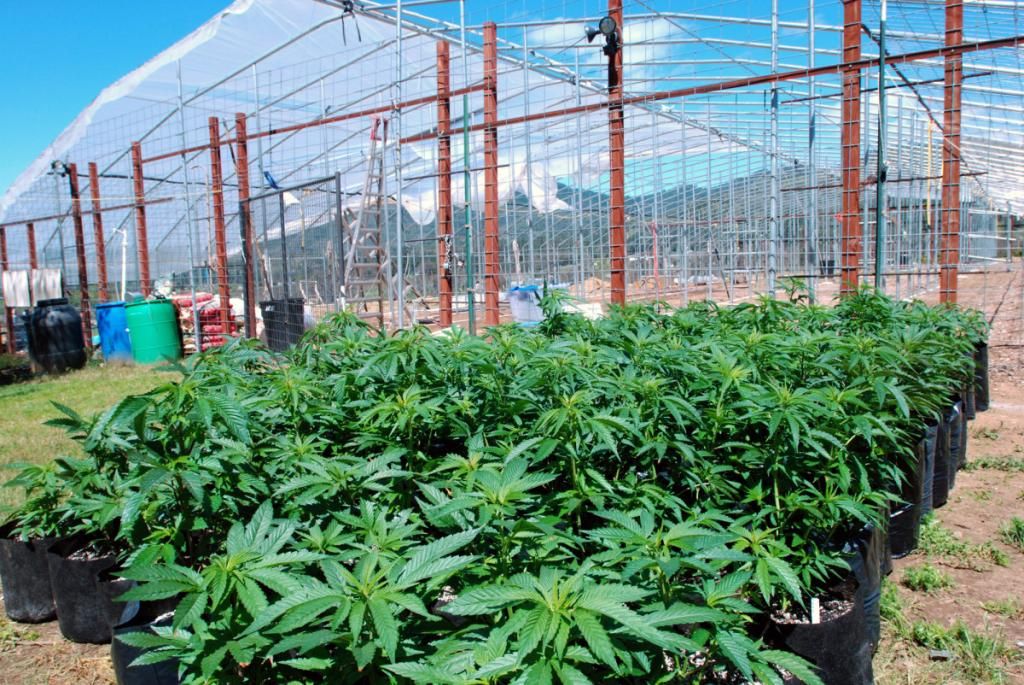 A new study from San Francisco-based Center on Juvenile and Criminal Justice entitled California Marijuana Decriminalization Drops Youth Crime Rate To Record Low, and reported by Aaron Sankin, finds that between 2010 and 2011 California experience a 20 percent reduction in juvenile crime bringing it to the lowest level since record keeping started in 1954.
The study finds much of this drop can be attributed to the decriminalization of marijuana.

The study, entitled "California Youth Crime Plunges to All-Time Low" and released by the San Francisco-based Center on Juvenile and Criminal Justice, looked at the number of people under the age of 18 who were arrested in the state over the past eight decades. The research not only found juvenile crime to be at its lowest level ever but, in the wake of then-Governor Arnold Schwarzenegger signing a bill reducing the punishment for possessing a small amount of marijuana from a misdemeanor to simply an infraction, the drop in rates was particularity significant.

In that one-year period, the number of arrests for violent crimes dropped by 16 percent, homicide went down by 26 percent and drug arrests decreased by nearly 50 percent.

The category of drug arrests showed decreases in every type of crime; however, the vast majority of the drop resulted from far fewer arrests for marijuana possession. In 2010, marijuana possession accounted for 64 percent of all drug arrests, and in 2011, that number decreased to only 46 percent.

Any one with children can imagine how easily a misguided young person can end up being at the wrong place at the wrong time. Imagine the heart breaking devastation that can result, at any moment, if they becomes victims of our savage criminal justice system and horrible war on American drug users. The tragic harm our drug laws are doing to our young people and their families has become a national and global disgrace.
One study found that over 80 million Americans have tried marijuana at some point in their lifes. And, we play Russian roulette with those lives arresting over 800,000 people a year. What does it do to the legitimacy of our "social contract" and social cohesion, when such a sizable fraction of our population are by definition "criminals?"

AlterNet reports:
Marijuana Decriminalization Drops Youth Crime Rates by Stunning 20% in One Year

California's 2010 law did not legalize marijuana, but it officially knocked down "simple" possession of less than one ounce to an infraction from a misdemeanor--and it applies to minors, not just people over 21. Police don't arrest people for infractions; usually, they ticket them. And infractions are punishable not by jail time, but by fines--a $100 fine in California in the case of less than one ounce of pot.

"I think it was pretty courageous not to put an age limit on it," said Males, a longtime researcher on juvenile justice and a former sociology professor at the University of California at Santa Cruz. Arresting and putting low-level juvenile offenders into the criminal-justice system pulls many kids deeper into trouble rather than turning them around, Males said, a conclusion many law-enforcement experts share.

"We haven't seen this low of a number since 1970," Sacramento County Chief Probation Officer Don Meyer told Rosemont Patch. "We now get an average of seven [juveniles] a day, and that's come down from 20 a day."

It's high time we get smarter about our nation's drug laws. President Obama should change marijuana to a Schedule 3 drug by executive order, and tell the DOJ to stop harassing medical marijuana dispensaries and leave enforcement to states so we can continue these important experiments moving in wiser directions in a more orderly fashion.
President Obama should also set up panels to review all those incarcerated for non-violent drug offenses and pardon all those that are appropriate. It is absolutely absurd and disgraceful that we are spending $50,000 per person per year to incarcerate people for doing what the current, and at least two past Presidents have done themselves, but were lucky enough not to get caught.
Our current policies are disproportionately enforced on the poor, young, and people of color making them racist, ageist, and classist wreaking great havoc and suffering on the victims and their families, many who are self medicating and need social service and mental health assistance instead. After a rigorous 10 year study Portugal has found this social service - mental health approach works much better bringing down all violent crime and cutting economic and social costs dramatically.
It is time to end the unjust and terribly harmful war on American drug users and provide social services and mental health services to those with addiction and/or mental health problems instead of incarcerating them. We used to burn many of our mentally ill as witches so I guess we are making progress. But, now is the time to bring ourselves out of the dark ages into the 21st century with wiser and more compassionate drug laws.