MEETUP: Holiday Dessert & COKtails
Friday, December 14 at 6:30 p.m.
Mozart's Bakery & Piano Cafe
2885 N. High St.
Columbus, Ohio 43202
(614) 268-3687
With about a thousand apologies for how long it took me to get this diary together (go easy on me; today is my birthday) I introduce you to the Central Ohio Kossacks who came to our first meetup on November 17.
But first, a special guest. Gary Richards of local radio station WVKO, Ohio's Progressive Talk Radio, got word of our gathering and decided to stop by.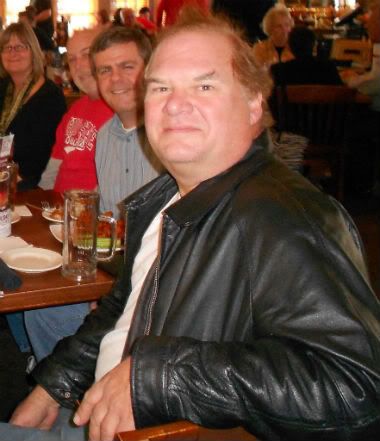 Gary came bearing gifts. Here's Kurt from CMH modeling his:
Looking just as stylish, but with the added touch of Buckeye pride, itsmitch: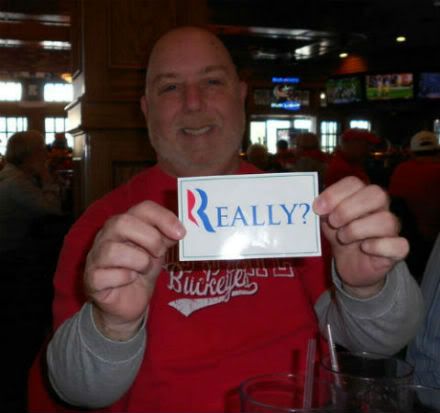 Also in attendance, these lovely ladies.
At 9, 12 and 3 o'clock, respectively, that's fantomas, Spirit of Life, and lilypew. The chick hiding behind Spirit of Life is me.
Ohiodem1 was also on hand. CayceP had RSVP'd but was friendnapped for some birthday celebrations. There was lots of great discussion, politics and otherwise. A particularly important item we all agreed on was this:

Netroots Nation, come to Columbus! You'll love it here!