I haven't treated you to a rant here yet, because I've had information to pass on, and anniversaries to commemorate, and events and people to recover from the dustbins of history. But I think it's time to deal with a pet peeve I have about some people here (none of you, of course), and that's the comment that tells the diarist nice, but you should have written about this too. I get that kind of comment every so often in my history diaries and it annoys me. Examples below the disclaimer and the Great Orange throw pillow.
But First, A Word From Our Sponsor:
Top Comments recognizes the previous day's Top Mojo and strives to promote each day's outstanding comments through nominations made by Kossacks like you. Please send comments (before 9:30pm ET) by email to topcomments@gmail.com or by our KosMail message board. Just click on the Spinning Top to make a submission. Look for the Spinning Top to pop up in diaries posts around Daily Kos.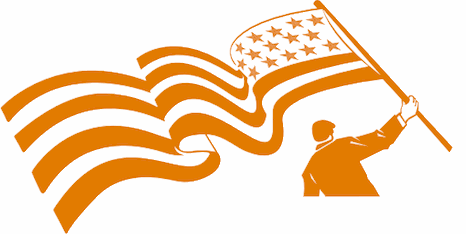 Make sure that you include the direct link to the comment (the URL), which is available by clicking on that comment's date/time. Please let us know your Daily Kos user name if you use email so we can credit you properly. If you send a writeup with the link, we can include that as well. The diarist poster reserves the right to edit all content.
Please come in. You're invited to make yourself at home!
Granted, with over half a million registered Kossacks, it's probably that all of us will not be the sharpest tools in the toolshed, something we notice every damn time a discussion concerning certain controversial subjects comes up here. But this is more a matter of etiquette or of putting yourself in the writer's shoes. In my time in academe, I've noticed that first and second year grad students tend to be merciless on more books and articles than people who are, say, 250 pages into their dissertations are. It's something you almost have to be a writer to be able to get.
When you read a diary, it's helpful to remember that the writer made a whole bunch of editorial decisions before he or she decided that the diary was ready to expose to all you clever people who read the diaries at Daily Kos. Don't take my word for it; John Updike, in the preface to his 1975 collection of essays Picking Up the Pieces, set down his rules for reviewing books. Rule #1 is
Try to understand what the author wished to do, and do not blame him for not achieving what he did not attempt.
The novelist Hazel McHaffie
makes this rule even clearer in her presentation of Updike's rules
:
[Don't complain] because [the author/diarist] wrote the book[/diary] he/she did and not the one you wanted to read.
Here's the latest, from the diary I posted Thursday evening
on the history of the 19th Amendment
. I'm keeping the name of the commenters I cite here private because of all the rules about call-out diaries; this (and it's not the whole comment) is just being used as an example:
Very Nice Summary History, But... (0+ / 0-)

...it seems there is one crucial element not highlighted in this loooooooong [yes, I did write it that way in the diary] war on women: The central role of religion at the heart of the misogyny of patriarchal systems.

If I understand my readings of the history of Western civilization correctly, the subservient/subordinate position of women in the West (much of the world, really, until you go back far enough in history and arrive at the original fertility religions that were primarily matriarchal) relates directly to primary gods being male gods.
As many of you will remember, that was a LONG diary that summarized seventy years of political activity by numbers of people to secure the votes of women. I think it was obvious that there was patriarchy involved, and I made reference to the origins of the women's movement in the struggle against slavery. If I --
or ANYONE
-- thought that there were religious issues involved in the suffrage movement, I would have mentioned them. I didn't. There are all kinds of reasons men didn't want women to vote. I didn't go into them either.
EDITORIAL DECISION!
Then there was US to 1865: The (Intentionally) Godless Constitution. Not a particularly controversial diary, only 18 comments (and 7 of them were mine, not counting the Tip Jar). But here's this:
You should make a comparison (1+ / 0-)

with the Confederate Constitution, which does reference God explicitly, and which the Confederates were at some pains to explain was the true Original Intent of the Founders, unlike the tyrannical Yankee-dominated Constitution. Constitutional Originalists know better than to say this out loud today, but they are constantly bringing up provisions of the Confederate Constitution, such as the line-item veto or the provision forbidding central government expenditures on infrastructure, as instances of Originalism.

Glenn Beck's book on the subject, The Original Argument: The Federalists' Case for the Constitution, Adapted for the 21st Century, makes it abundantly clear that he means the original Original Constitution without any of those pesky amendments. Not the Bill of Rights, and certainly not the Reconstruction Amendments.
Well, for one thing, some of the stuff the commenter claims is from the Confederate Constitution is actually from the Articles of Confederation, which the U.S Constitution was supposed to revise (actually it did, throwing out things like term limits which exist in the Articles). But again,
EDITORIAL DECISION!
I had already written almost 1400 words on religion in the Constitution, thank you. Want a diary on this? Write it yourself.
Speaking of writing it myself, I was amazed, when I reviewed my history diaries for evidence, by what I put up with in the earlier diaries in this series. For the Seven Years War and Benjamin Franklin, it wasn't just "you didn't write that" but something I would have recognized as a hijack at the time in the opening thread of comments. Mostly, they (because taken together the three comments were diary-length) had to do with the fact I didn't discuss the diplomatic history of the Revolution; this resulted from another commenter's playful comment about Ben Franklin. For the Puritans, wherein I wanted to plant the idea that the "Pilgrims" and the Puritans really believed the same things and I just wanted to point out why they're presented differently by discussing TWO events in the history of Massachusetts Bay Colony, the Pequot War and the hanging of three Quakers, I got this from the same diarist involved in the hijack
Nice diary...you might want to add something about the City on a Hill concept and American utopianism, which I think are both intrinsically linked to the Massachusetts settlements and the American character. From Winthrop to Reagan, it's a beautiful idea with dreadful ramifications in practice.

With respect to Religious Freedom/religious intolerance, there's a bit more nuance here to explore. Some of the Pilgrims in particular who had lived in Holland during their diaspora there had a broader vision of a concept of religious tolerance as a result, but the utopian exceptionalism of the community tended to drown them out. (Religious shunning has deep anthropological roots; politically, there is constant tension between group needs and individual expression, of course.) I can't say how deep-rooted it was, but America as a refuge was established in part by the multiplicity of reasons why people left to come here - religious, economic, social. Why my own Puritan ancestors came here, I know not, but I suspect it had more to do with escaping indenture than Gov. Winthrop's sermons.

I think a better way of encapsulating the Mass bay experiments in the grand vision of American ideals -- and I'm thinking of a John Adams quotation about why he was a revolutionary, so his children could thrive in commerce and his grandchildren could explore the arts (versions of the American dream) -- is that they embodied the desire to be left alone to do your own thing, to try to build your own perfect society. The problem with the Puritans and Pilgrims was they ultimately failed in their own self-righteousness to extend that privilege to others - dissenters, Natives, et alia.
At that point, because it was only my second high-volume diary, I basically threw my hands up and even that didn't suffice.
THAT WASN'T THE DIARY I WAS WRITING!
For another diary down the road, maybe
But really, for the Puritans? Well, no. That diary is why I continued to write the series because EVERY Kossack who was related to the original European settlers of Virginia, Maryland and Massachusetts weighed in on it and I understood exactly what these history diaries could mean to what is really the large and unruly family that constitutes the regular readership of this here blog, both the sharp and the less-sharp tools. In the spring, I get to do the 1880-1920 migration. THAT should be even more fun.
Damn, I can't even do a real rant properly. On with the evening.
4:50 PM: Large and unruly community? Large, warm and caring community is more like it, and I learned all about the warmth and the caring today. Thank you for stocking and filling the diary, brillig.
And now for the real reasons you come here:

brillig here: I don't know about you, but I come here for the support, and the community. Because my family of choice is here. If you haven't read Dave's other diary yet, please do. Then come back and check out the Tops.
TOP COMMENTS
December 5, 2012
Thanks to tonight's Top Comments contributors! Let us hear from YOU when you find that proficient comment.
From phonegery:
Ryan is self proclaimed 'wonk', and blue aardvark felt his claim to fame was perhaps overstated.

(brillig's note: Comment is from yesterday morning but was nominated today, and it's brilliant, so here it is :))
From Cali Scribe:
I'm Top Commenting tecolata's comment in sfbob's diary on California's ban on gay conversion therapy for the last line in particular.
From brillig:
I don't want to think about why this comment by Leo in NJ caught my eye. It has nothing to do with the piles of stuff in each room of the house, I am sure...
From Dave in Northridge, your humble diarist:
jwinIL14 succinctly explains the economics of Christmas decorations in brillig's Top Comments: Seasonal Series I.
TOP MOJO
December 4, 2012
(excluding Tip Jars and first comments)
Thanks, mik!
1) My wife had HG with our first child by ontheleftcoast — 186
2) nugent got out of the draft by Laurence Lewis — 158
3) Thank you for explaining by cfk — 132
4) Today was liberating action day by Denise Oliver Velez — 122
5) Senator Warren is in her rightful position by Nospinicus — 116
6) We can thank Sen. Elect Warren by commonmass — 109
7) On her Facebook page, Rachel Maddow by Its the Supreme Court Stupid — 107
8) Fuck these assholes by greendem — 104
9) Cute, hardly. And believe me, if you had to barf by ontheleftcoast — 104
10) My daughter by gelfling545 — 99
11) Israel was supposed to be this by doc2 — 96
12) Bibi 's big FU to America has been by TomP — 94
13) How can a treaty which asks other countries to by Its the Supreme Court Stupid — 94
14) Democrats are growing spines by MadRuth — 93
15) Hugs for you as you go through this. by Melanie in IA — 88
16) The lack of education here in the US ... by Icarus Diving — 87
17) They're on my boycott list. Along with by polecat — 84
18) This is exactly where she belongs by Rosalie907 — 83
19) Bob Costas spoke the truth by Reetz — 79
20) This would be great. I hope she does this. The by HoundDog — 77
21) This was delightful to read. Thank you. :) by Susan G in MN — 73
22) A friend of mine had HG. by ybruti — 72
23) Had it with each pregnancy. by Alexandra Lynch — 71
24) Thanks for posting on this. by TheOrchid — 70
25) You obviously don't understand how the business by Methinks They Lie — 69
26) This is a Brilliant move... by shevas01 — 65
27) then you understand ... by Icarus Diving — 64
28) She's at a renowned leather treatment facility. by Bob Johnson — 64
29) I disagree. Warren should wait. by stevenwag — 62
30) Agreed. by kestrel9000 — 61
31) Now, what will it take to get John McCain off by blue aardvark — 61
32) Based on rumors over the years, by lonemorriscodem — 61
TOP PHOTOS
December 4, 2012
Enjoy jotter's wonderful PictureQuilt™ below. Just click on the picture and it will magically take you to the comment that features that photo. Have fun, Kossacks!