On Sunday, the Houston Area Kossacks held their second meet-up (third, if you count the election night watch party we had). During our first meet-up, we were anxiously awaiting the election, keeping our fingers crossed in cautious optimism for President Obama. This meet-up had a much different tone--one of celebration. And what better way to celebrate than to eat Greek food at 11 in the morning with a bunch of Kossacks? I defy you to think of one.
We held this meet-up at Theo's, a wonderful Greek restaurant located in fabulous Montrose. We had a very healthy turnout, and the restaurant staff was just fantastic in accommodating all of us. If I'm counting correctly, we had a total of twenty-two people show up--not all Kossacks, but everybody was a Kossack in spirit. We were fortunate enough to meet several new people. Hopefully, this trend of gaining new Kossacks to our group will continue with each meet-up we have.
Here's my extremely crappy photo, attempting to get everybody I could in the shot. The two long tables both belonged to us:
Yeah, I know, I'm a terrible photographer (my photographer boyfriend really needs to start attending these meet-ups). But that gives you an idea of how good a turnout we had. Follow me below the gyro for more photos...because, if you're like me, you can't get enough meet-up photos.
But First, A Word From Our Sponsor:
Top Comments recognizes the previous day's Top Mojo and strives to promote each day's outstanding comments through nominations made by Kossacks like you. Please send comments (before 9:30pm ET) by email to topcomments@gmail.com or by our KosMail message board. Just click on the Spinning Top™ to make a submission. Look for the Spinning Top™ to pop up in diaries posts around Daily Kos.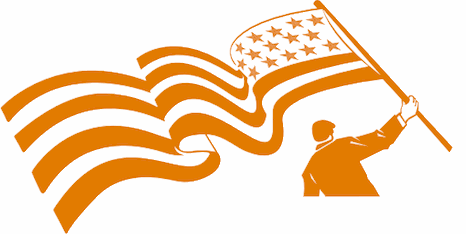 Make sure that you include the direct link to the comment (the URL), which is available by clicking on that comment's date/time. Please let us know your Daily Kos user name if you use email so we can credit you properly. If you send a writeup with the link, we can include that as well. The diarist poster reserves the right to edit all content.
Please come in. You're invited to make yourself at home! Join us beneath the doodle...
Two of the new people we met were Crabby Abbey (who, believe it or not, is not crabby in the least...she's so much fun) and her friend Tacey. Tacey is not a Kossack yet, but by God, she should be. She delivered a righteous rant about men and protoplasms that, if written in diary form, would certainly be rec-listed. Here's Tacey (left) and Crabby Abbey.
Also at our end of the table were cosette (left) and another new Kossack to our group, VinaMist.
These four awesome ladies, combined, with wine added, made for some very interesting conversation!
We were also blessed to be able to meet the very sweet Libby Shaw and her cool husband.
And, of course, we had some familiar faces. Like Texdude50 (left) and his partner icelus, who are as nice as can be and always come armed with interesting conversation.
We were also happy to see GrannyOPhilly (left) again, pictured here with her roomie (she also brought her husband and son).
And then there's the incredible Delilah. That's not the sun, by the way--that's her beauty radiating! And I'm not just saying that because she was nice enough to pick up my tab and buy me wine! In the background is GrannyOPhilly's husband.
Since we didn't really move around too much, I didn't get to spend much time with the other table. But it looked like everybody had a good time over there. Next time we're going to have to switch it up! I did, however, get over there to take pictures. Here are three more of the nicest ladies you could ever meet--from left to right, doraphasia, htowngenie (who hosted our election night watch party!), and miscanthus, who really knows how to make a cup of tea.
Here is miscanthus again, pictured with her friend Kate and Kate's fiancé--both of whom are welcome additions to our group!
And last, but certainly not least, here is PDiddie, the one who came up with the idea of a post-election brunch in the first place, and his lovely wife. And yes, the photo is very poorly edited, because I accidentally got a little more than nomandates' hair thanks to the damn mirrors!
Oh, well I guess I can't leave myself out...I'm posing with nomandates' hair. ;)
There were a few other people who came but are not pictured. As previously mentioned, GrannyOPhilly's son was there, as were DRo and nomandates, all of whom are just as fantastic as everybody else (I'm sorry, DRo, I didn't realize I didn't get your picture before you left!). And on the subject of nomandates...can you believe that I just figured out at this meet-up that her user name = "no mandates"? I'm not the quickest one sometimes...
Oh, and have I mentioned that the food was fantastic? I got the gyro sandwich with fries.
This meet-up was a blast. I am very proud of what this group has become. I have had the opportunity to meet some of the most fantastic people I've ever met. I can't wait to meet even more in the future.
Our next meet-up will probably be sometime in mid-January, so if you're in Houston and haven't signed up for our group's mailing list, send me a Kosmail with your e-mail address.
I'm looking forward to seeing everybody again next month!
TOP COMMENTS
December 7, 2012
Thanks to tonight's Top Comments contributors! Let us hear from YOU
when you find that proficient comment.
From cohenzee:

A laugh out loud comment from Melanie in IA that needles the senior Senator from SC. And be sure to check out the response from the diarist below, it's a goodie.
From bronte17:

Another great quote from Dallasdoc on religion as a personality intensifier. From the diary post Blake Page won't have to reimburse Army after dropping out of West Point to protest fundie influence by Christian Dem in NC.
From Dave in Northridge:

lineatus provides a comment with picture that symbolizes a great thing about this here blog: the wonderful things we learn here every day!
In Steveningen's diary on Bill O'Reilly and the "War on Christmas," commonmass explains the gay agenda and when jan4insight asks a question, his answer is the actual Top Comment
From Steveningen:

This comment by left rev in ornerydad's diary "rural" and "dumb" need not apply was just an excellent rant.
This last nomination is for a comment that is a bit old. But I said I was going to nominate it, and I never did. I wondered if I'd be able to nominate it tonight, and then I remembered I'm the diarist. I guess it's my party, and I can nominate old comments if I want to! From your humble diarist:

In my diary about Pat Robertson's declaration that Robert E. Lee is "rolling over in his grave" about a lesbian wedding at West Point, Cartoon Peril made me LOL with this comment about Lee's daughters.
TOP PHOTOS
December 6, 2012
Enjoy jotter's wonderful PictureQuilt™ below. Just click on the picture and it will magically take you to the comment that features that photo. Have fun, Kossacks!