It is going to be a strange Christmas this year. All the plans I had at the beginning of the year were shattered by my brother's death. Still I need to try and get through the holidays and try and bring as much joy to Mike's daughter and grandchildren as I can. I am going to try and focus on some of the positive things between now and Christmas. One of the positives in my life has been my art. The Daily Kos community has really been here for me. I don't have much in the way of monetary goods but I can share my art. So for the next few days I'll be sharing some of my art here as a thank you gift to the community as we count down towards Christmas.

I have my tree up with the "help" of Merlin and Pixie. Of course Trimming the Tree would have been easier if I had these two to help instead.
I loved living in the Chicago area. In fact if it hadn't been for Bernadette and the kids being down here in North Carolina I may have moved back there. One year when I was in the area we had so much snow on the ground that I swear that Chicago Winter Dreams was happening.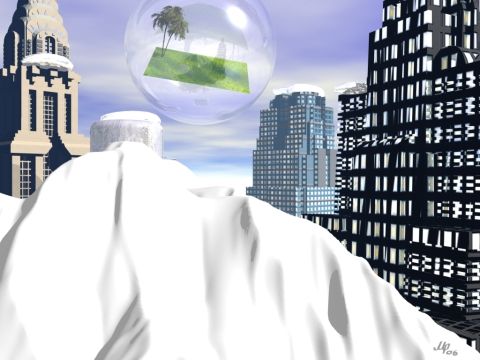 Thinking about Christmas always reminds me of my Dad. He was the biggest kid around Christmas time. He loved the song Ghost Riders in the Sky.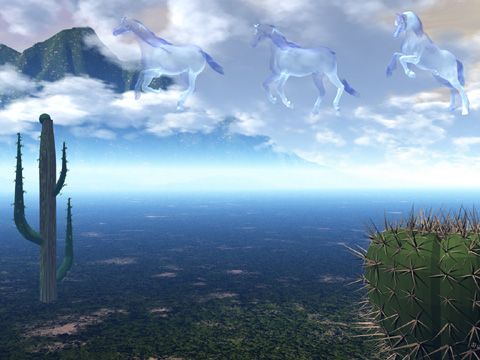 My Mom taught school and it is no surprise that one of her favorite songs was Teddy Bear's Picnic. Of course I had to put Pixie in the picture for her.
We end today's pictures with an image that my Mom really loved The Star and the Moon. See you again tomorrow with more art.