Stop saying that gun violence is decreasing in America. It is not. Rates have been stable for over a decade.
Just a few minutes ago, a guest on "Andrea Mitchell Reports" (MSNBC) claimed that gun homicide rates have been falling incredibly. And a couple days ago I was listening to NPR, when Michel Martin made a similar claim.
As Craig Whitney pointed out in his new book, Living with Guns, gun violence has actually been falling dramatically in this country, although the number of guns in circulation has not.
- Michel Martin
The below data show that firearm death rates have remained stable over the past decade. Yes, there was a fall in firearm death rates during the 1980s and 1990s, but since then, firearm death rates have remained stable.
Furthermore, gun violence includes many people who are shot and survive, and these rates also remained stable over the past decade.
In addition, while the number of guns in circulation continues to increase, the Brady Campaign has pointed out that the percent of Americans owning guns has actually decreased.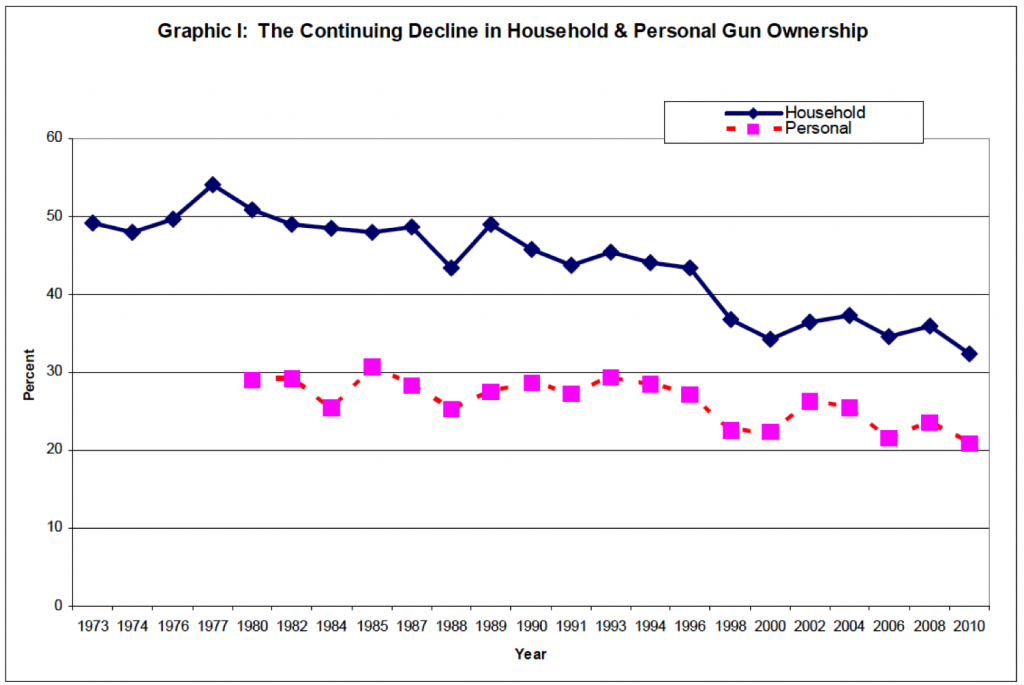 The below statistics come from the CDC's Web-based Injury Statistics Query and Reporting System, WISQARS.
Here's the data on all deaths by firearms from 1981-2010. (Note that the number of gun deaths is simply a count of death certificates.)

There's a meaningful decrease in the death rate in the 80s and 90s, when taking population growth into account. Since 1999, firearm death rates have remained stable.
Gun violence also includes non-fatal injuries. Non-fatal injury data is available on WISQARS for 2001-2011. (Note that the numbers for non-fatal injuries are projections [with wide confidence intervals] and are made using data from over 100 emergency rooms across the US.)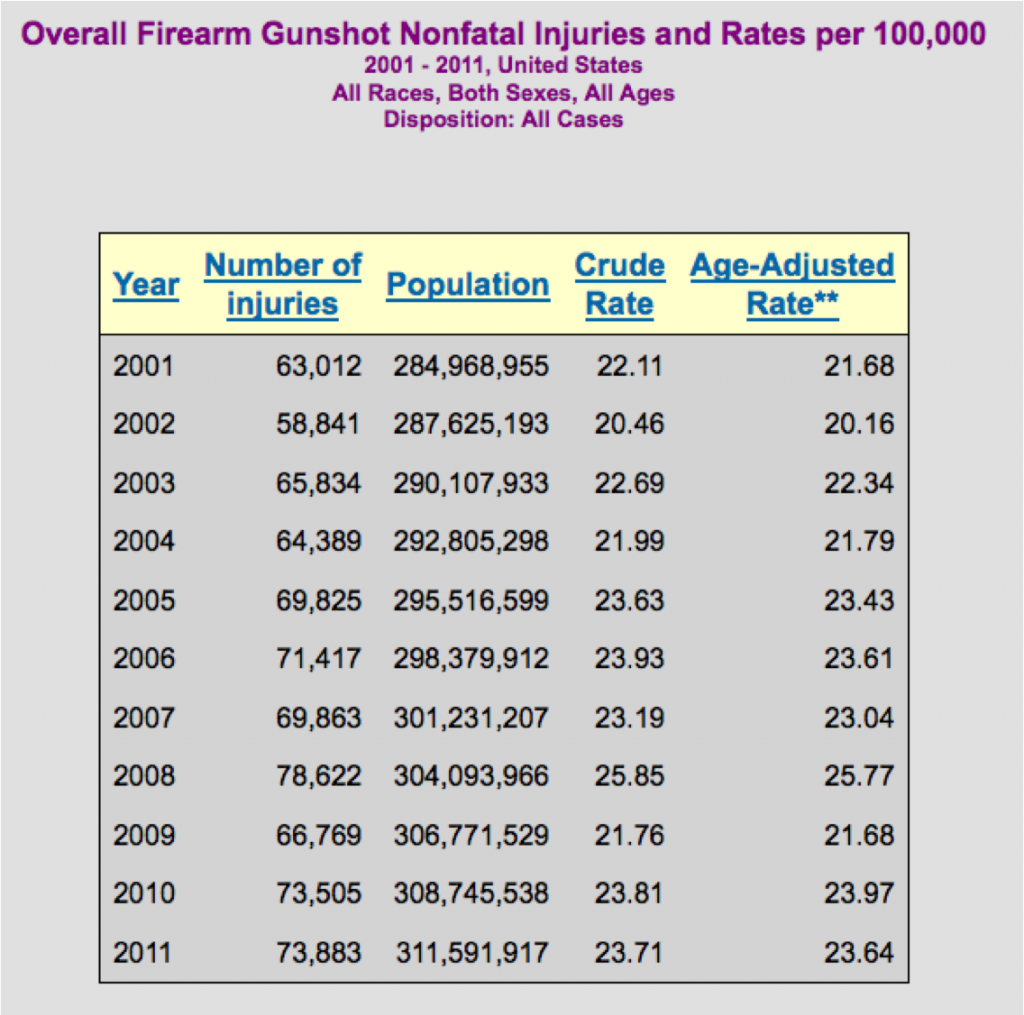 2011 saw 10,000 more non-fatal shootings than 2001. If you add the fatal and non-fatal shootings together, then in 2001 there were 79,881 gun injuries for a crude rate of 28.03 injuries per 100,000 people and in 2010 there were 92,897 injuries for a rate of 30.09.
More detailed statistics on homicide and suicide rates are below the fold.

Homicide rates:







Suicide rates: