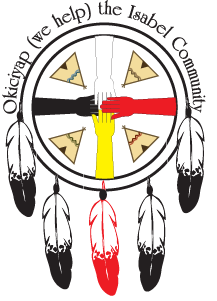 A wish for everyone to have warm clothing and a full tummy is the very least one can ask in the holiday giving time of year. You might think in this very wealthy country that this would be a given. That all would have the basics of life, sadly that is not the case. And so this diary is about raising funds and getting contributions of warm clothing and funding for food for the Food Pantry in Isabel, South Dakota on the Cheyenne River Sioux Tribe Reservation. The Food Pantry and children's center was begun by Georgia Little Sheild, and continued after her death last April by her sister Cindy Taylor. And this project was enthusiastically taken up as "our" project by many members of Daily Kos; as we reach out to a rather remote corner of this country that has some of the highest unemployment and greatest need in the country.
As we draw closer to Christmas, and to the end of the year the days grow colder and the nights get longer. And in very few places does the wind blew colder than across the Great Plains of the Dakotas. Very few places does a child or adult appreciate a warm winter jacket or a hoody to wear beneath the coat. It is not a good place to wait for the school bus without a pair of snow pants covering little legs. Want to go out a play in the snow, then warm winter mittens are a must have. And the need for clothing does nor remove the continuing need for food supplies, which have been harder than usual to obtain this year due to crop failures. More below the orange dingleberry

Some history of which to be proud

A few weeks ago, Aji and betson08 ran a successful fundraising drive for gift cards to thank each of the 19 regular volunteers at the Okiciyap food pantry on the Cheyenne River Reservation in Isabel, South Dakota. And several weeks ago, weck continued to request warm winter clothing for the 100+ children that Okiciyap helps. This diary continues those efforts.
First, though, thank you all for what you've made possible for Okiciyap during the past 6 months. In addition to raising money for food, which is always needed, you have helped to raise funds for much-needed appliances, including 3 window air-conditioning units and a refrigerator for the food pantry. The a/c units aren't needed at the moment, of course, but Okiciyap's clients and volunteers definitely appreciated them during the latter part of the summer!
In addition, readers donated and raised funds for back-to-school supplies for Okiciyap to distribute to 100 students in August. Generous donors have also sent office equipment and supplies, kitchen items, quilting and sewing supplies, arts & crafts supplies, games, and some books by native authors for a youth library, among other things. Last month, you funded Thanksgiving dinners for 50 families served by Okiciyap. And you have now helped to raise the money that Okiciyap needs to sponsor a community dinner for Christmas.
And some things to feel saddened about:
A few weeks ago, Ojibwa posted statistics regarding Reservation Poverty at Cheyenne River:
The Cheyenne River Sioux Tribe Reservation in South Dakota covers 11,447 square miles and has a population of about 8,500.
Two out of five of the reservation households (42%) live in poverty and 15% are in extreme poverty [defined as less than half of the poverty threshold]. The official unemployment rate is about 8.6% with 43% of the reservation adults out of the labor force. About one third of the reservation adults (33%) have at least a high school education.
Your efforts to help Okiciyap help their community are making a difference where there is a high poverty rate. Here are just a few photos of Okiciyap volunteers donating their time, effort, and skills to help others in their community.
During a 5-week period early this spring, Okiciyap's volunteers built and installed the skirt and the wheelchair ramp (these photos stolen from Aji, who stole them from betson08, which I got donated to me ha! and thanks):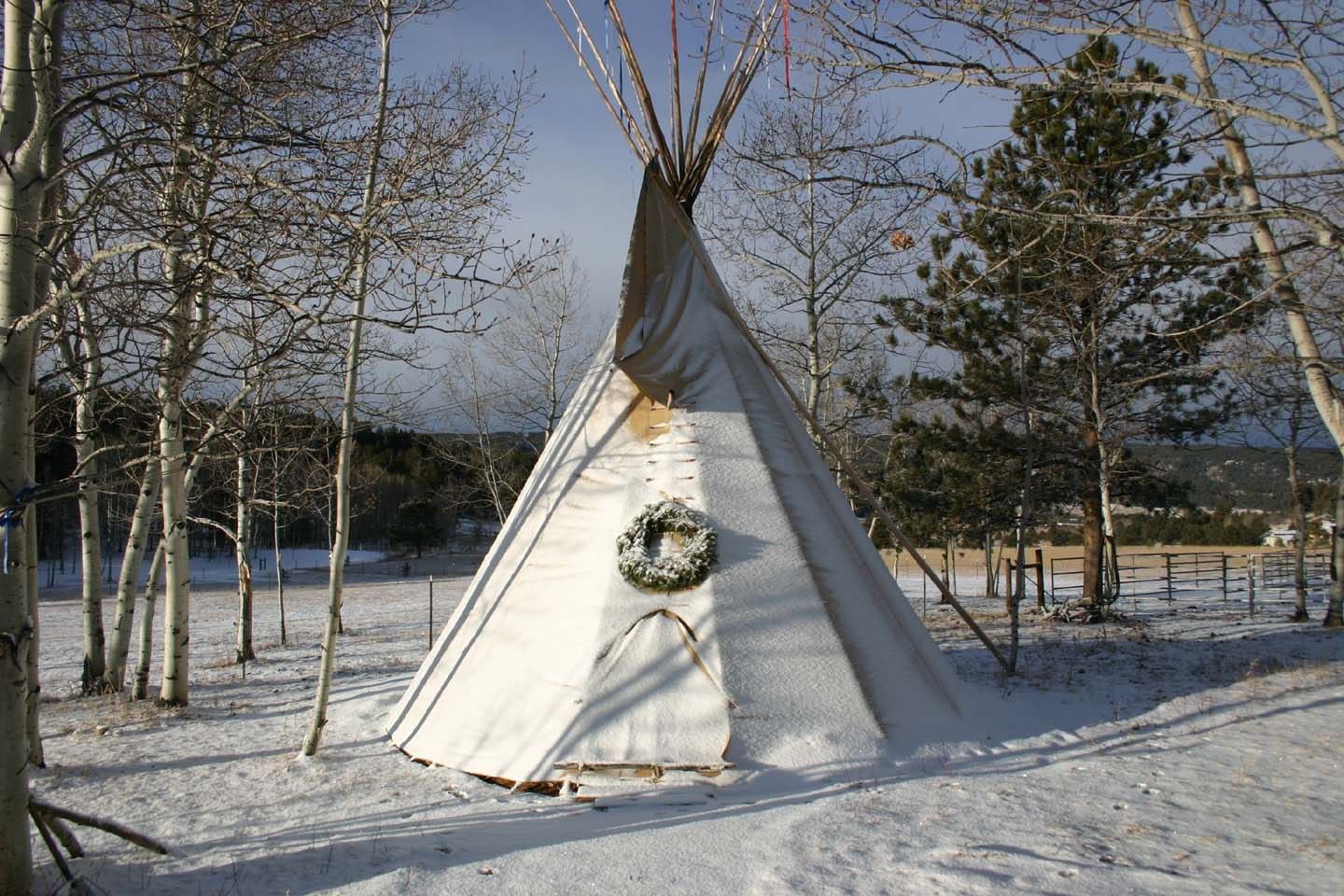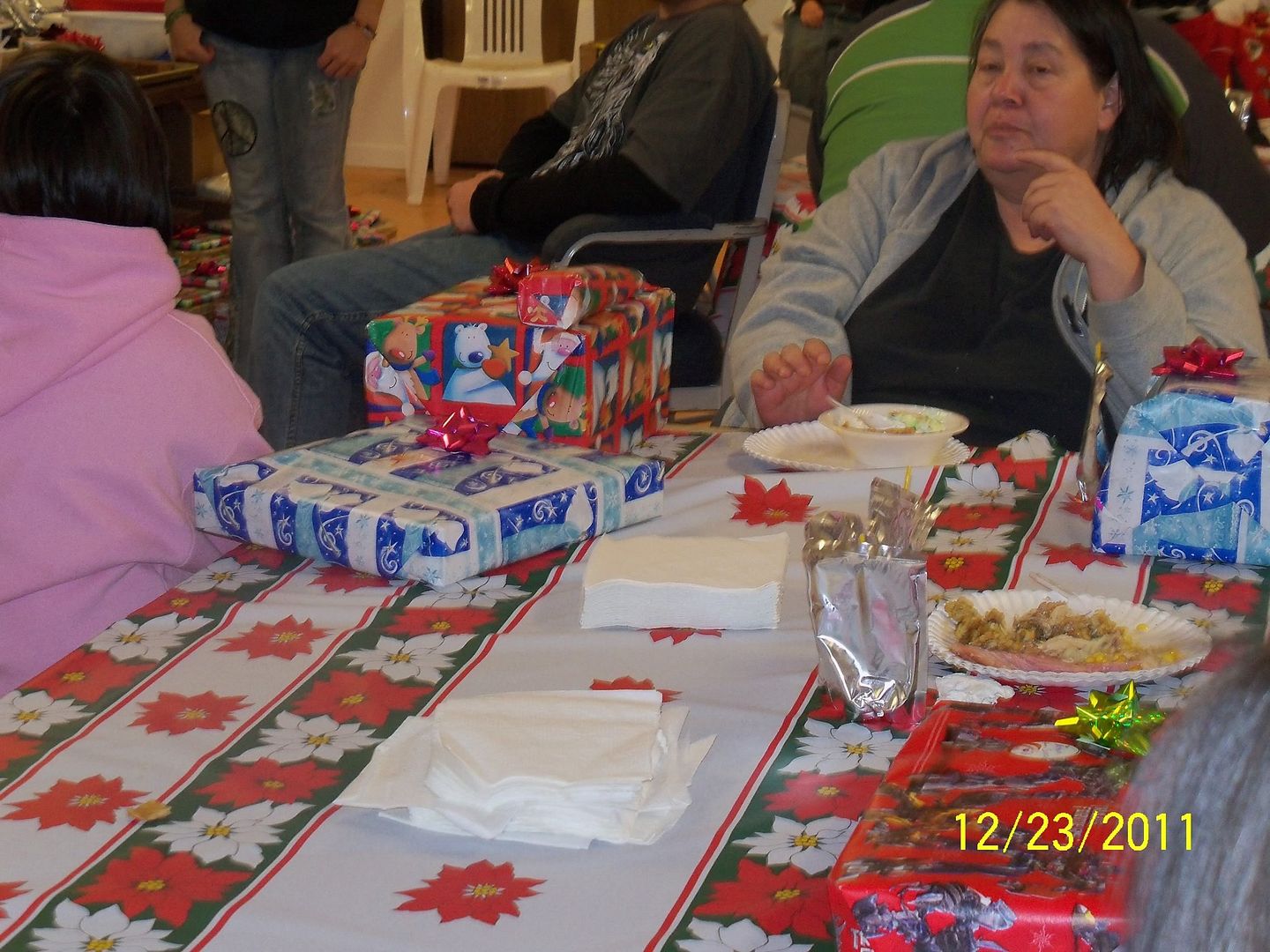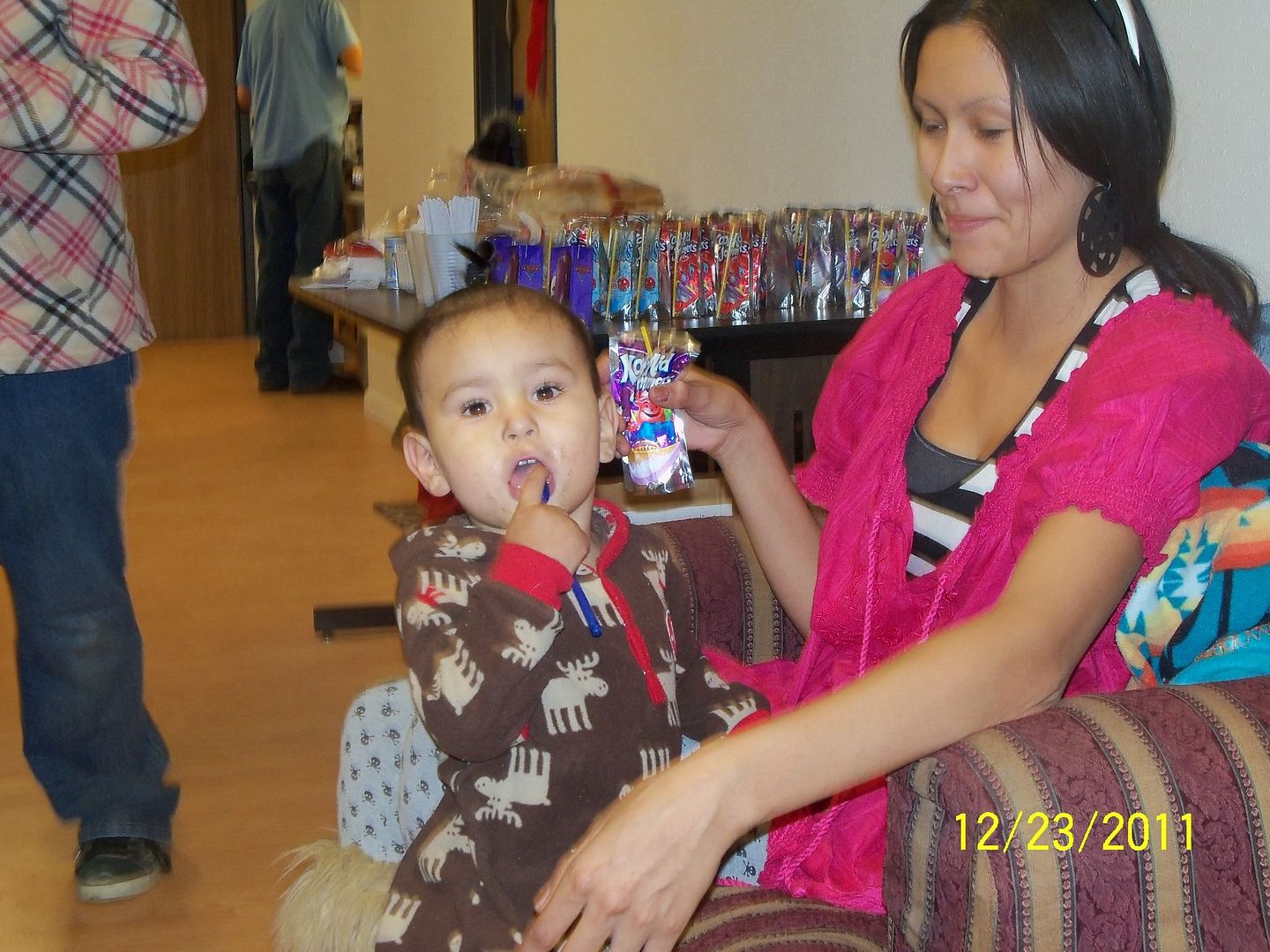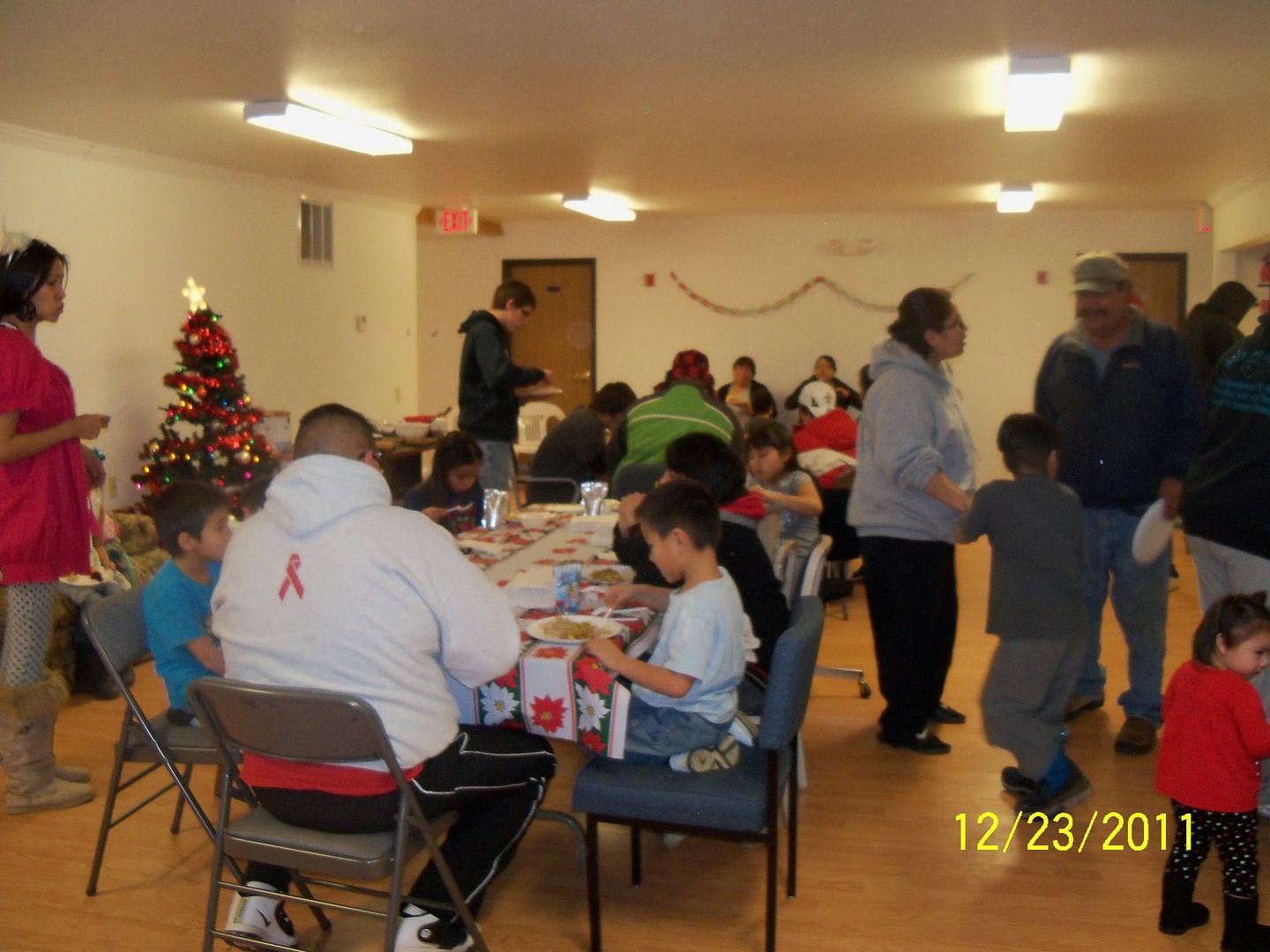 At first, all they had was a donated trailer and it was 30 miles away.
So, we raised some more money and the volunteers got to work.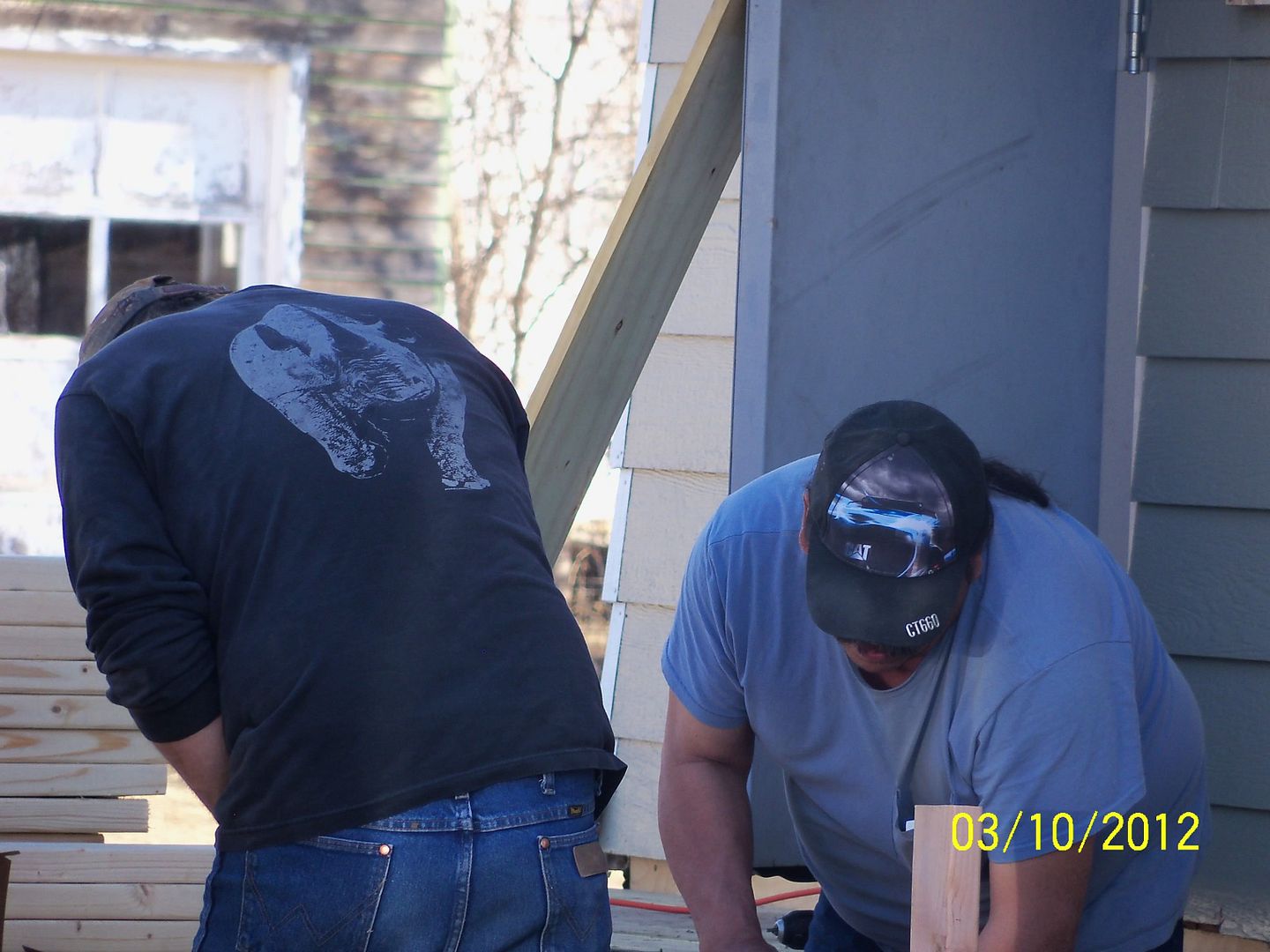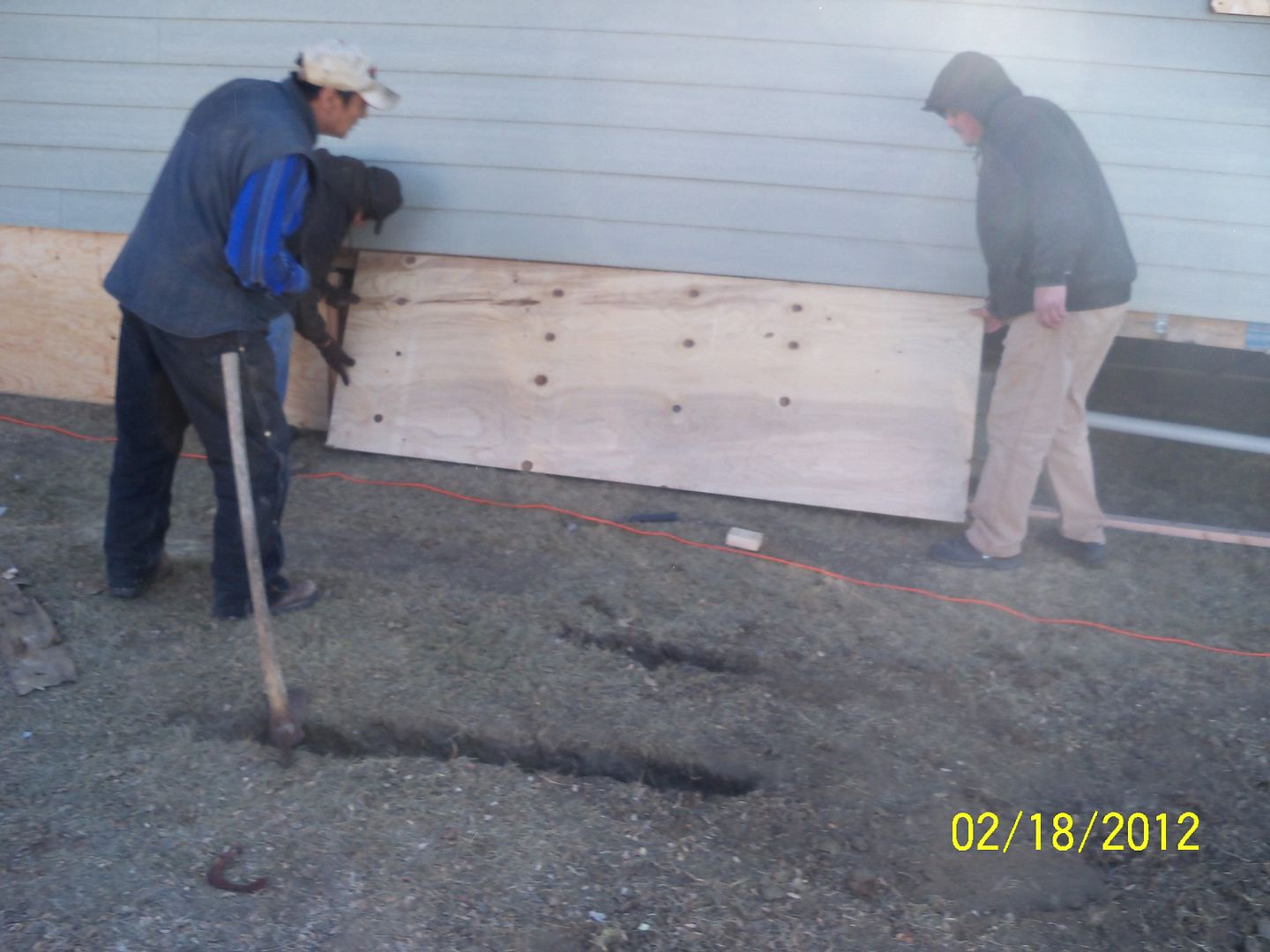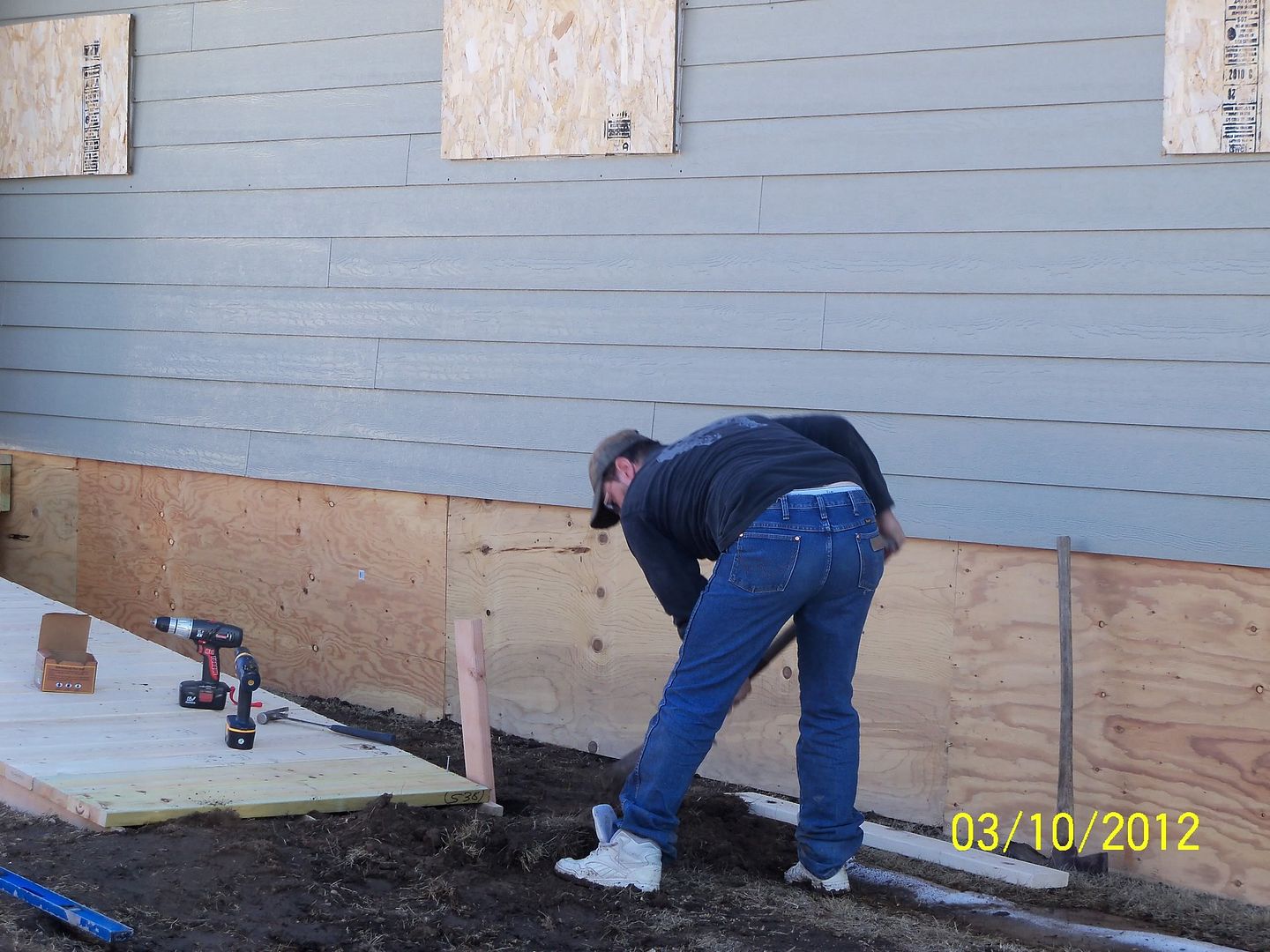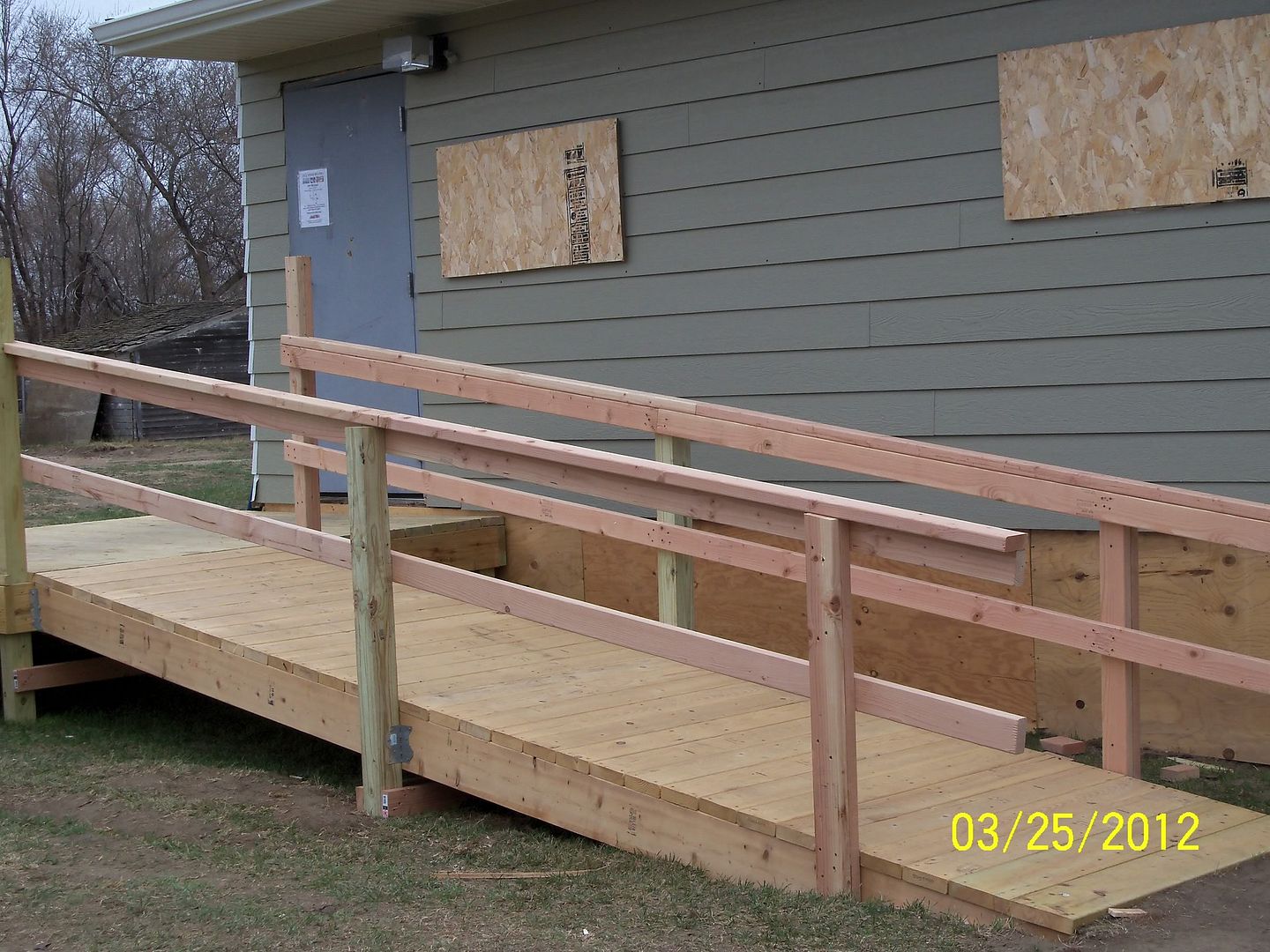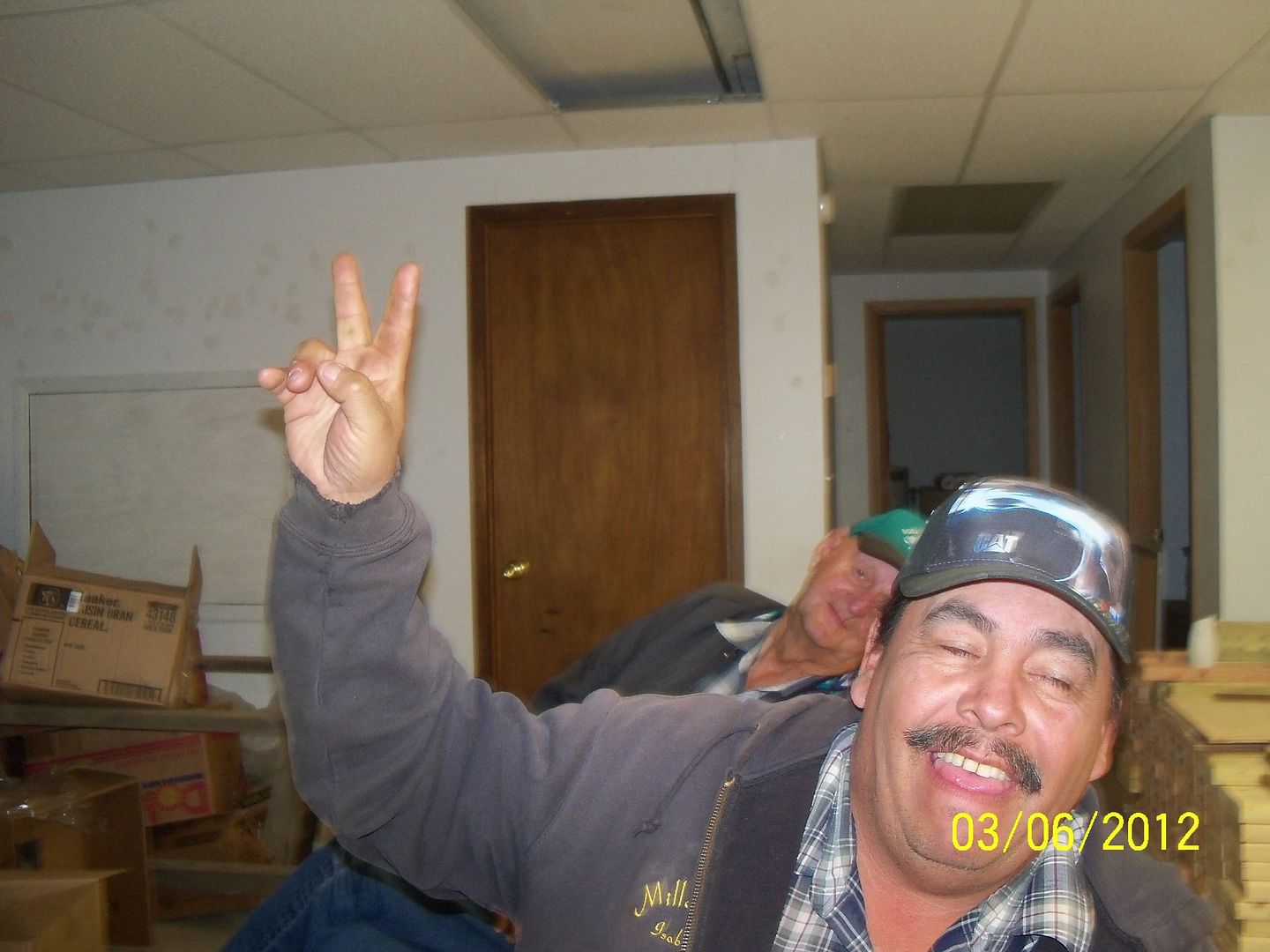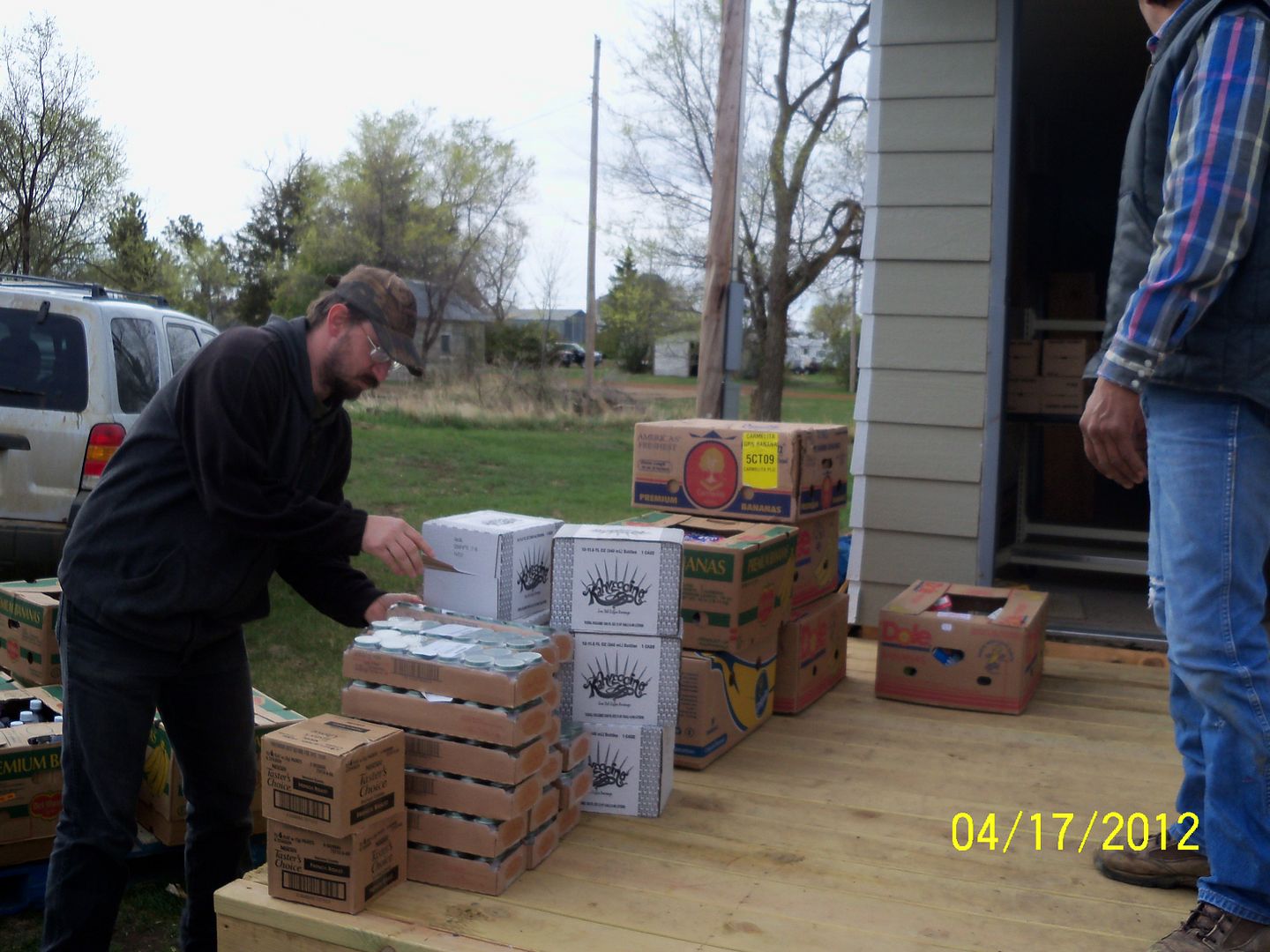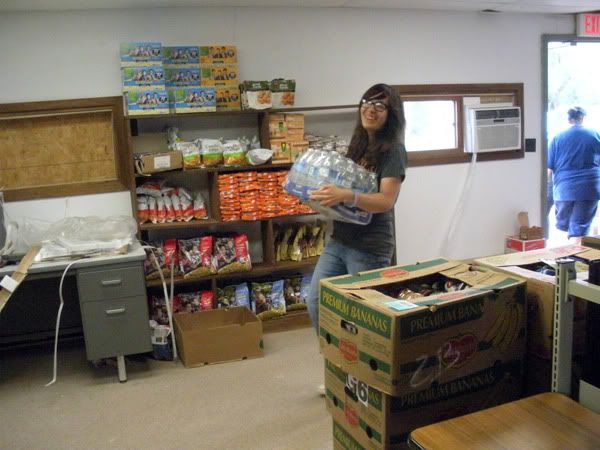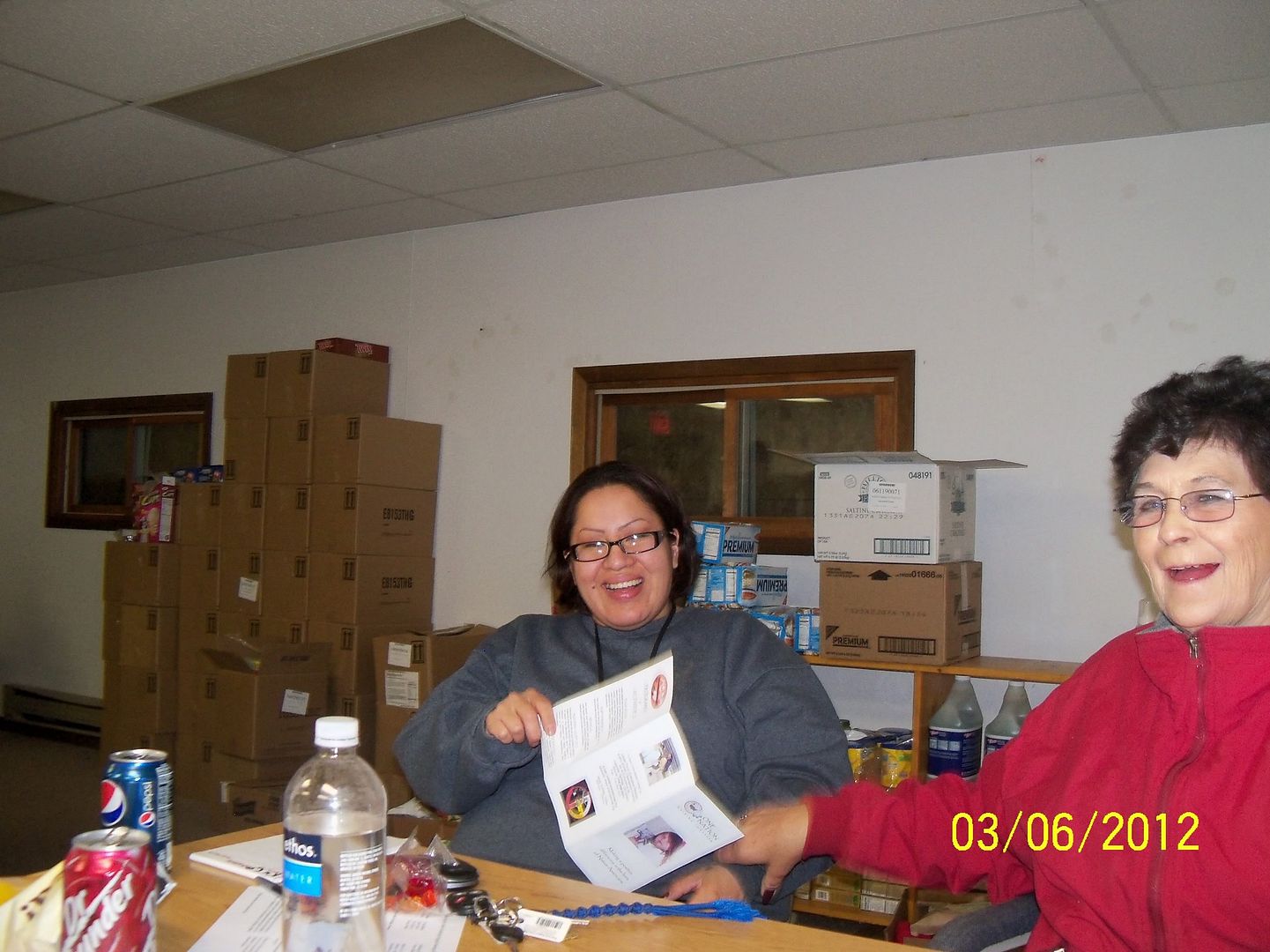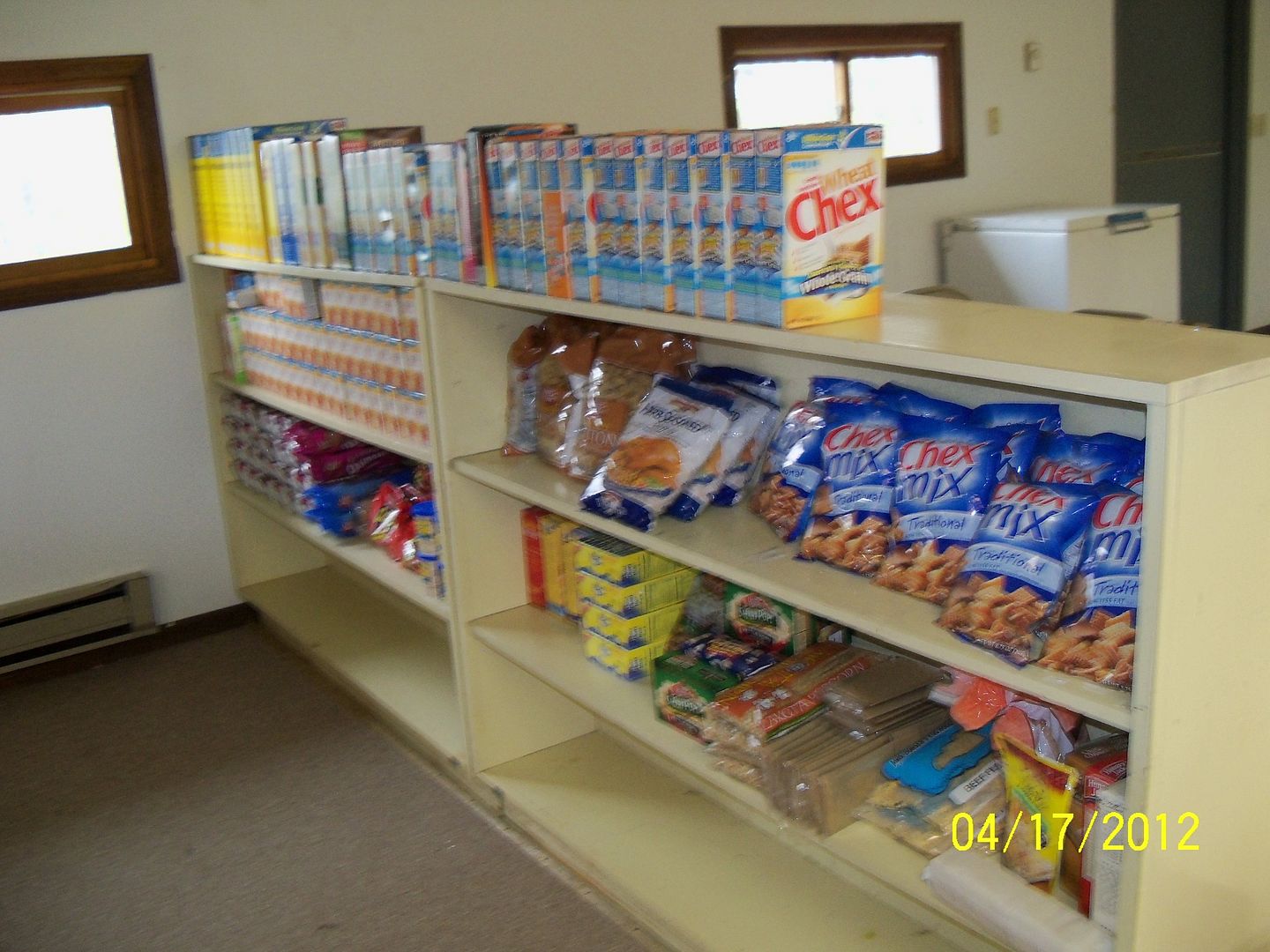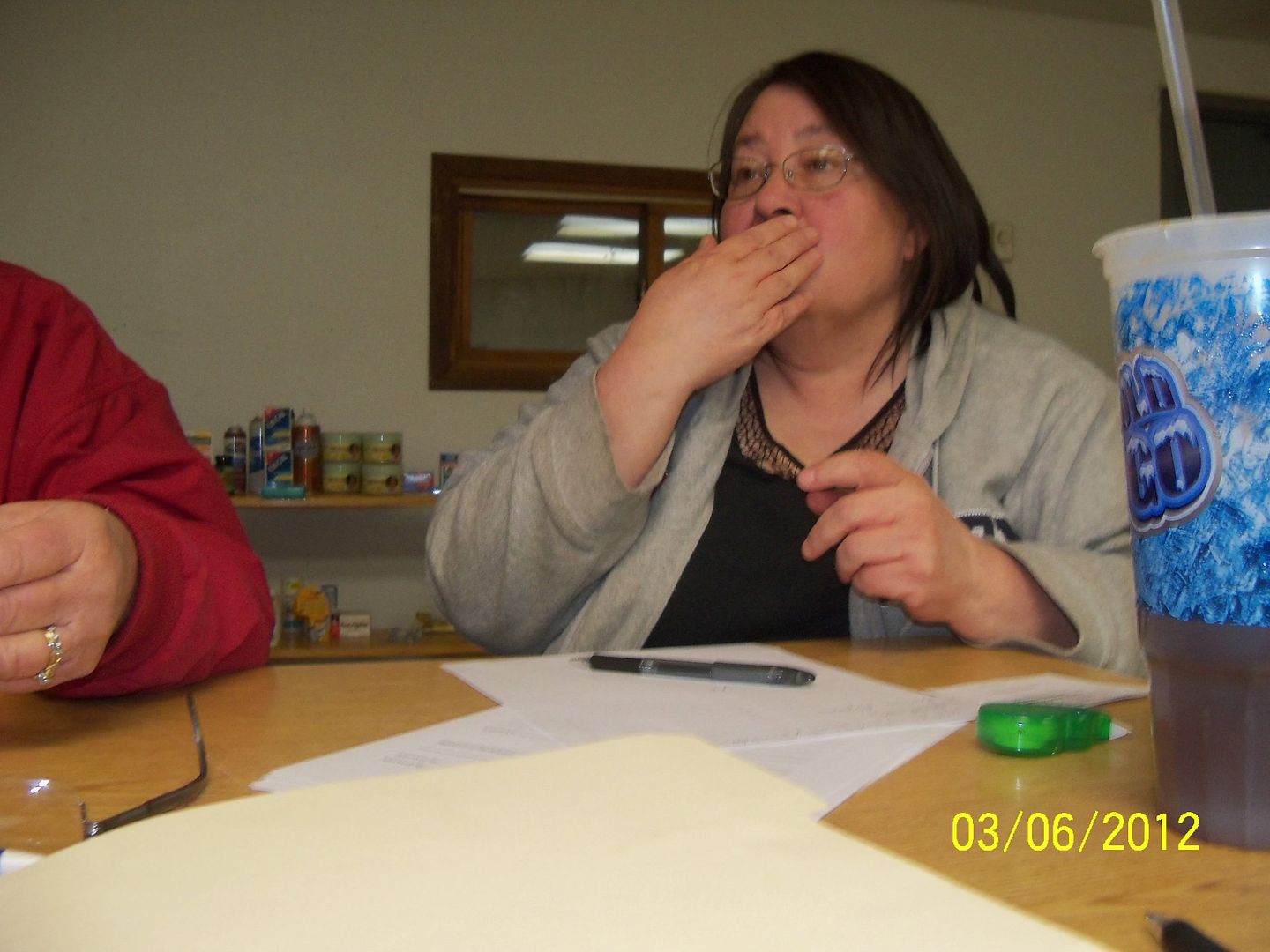 a href="http://s192.photobucket.com/... target="_blank">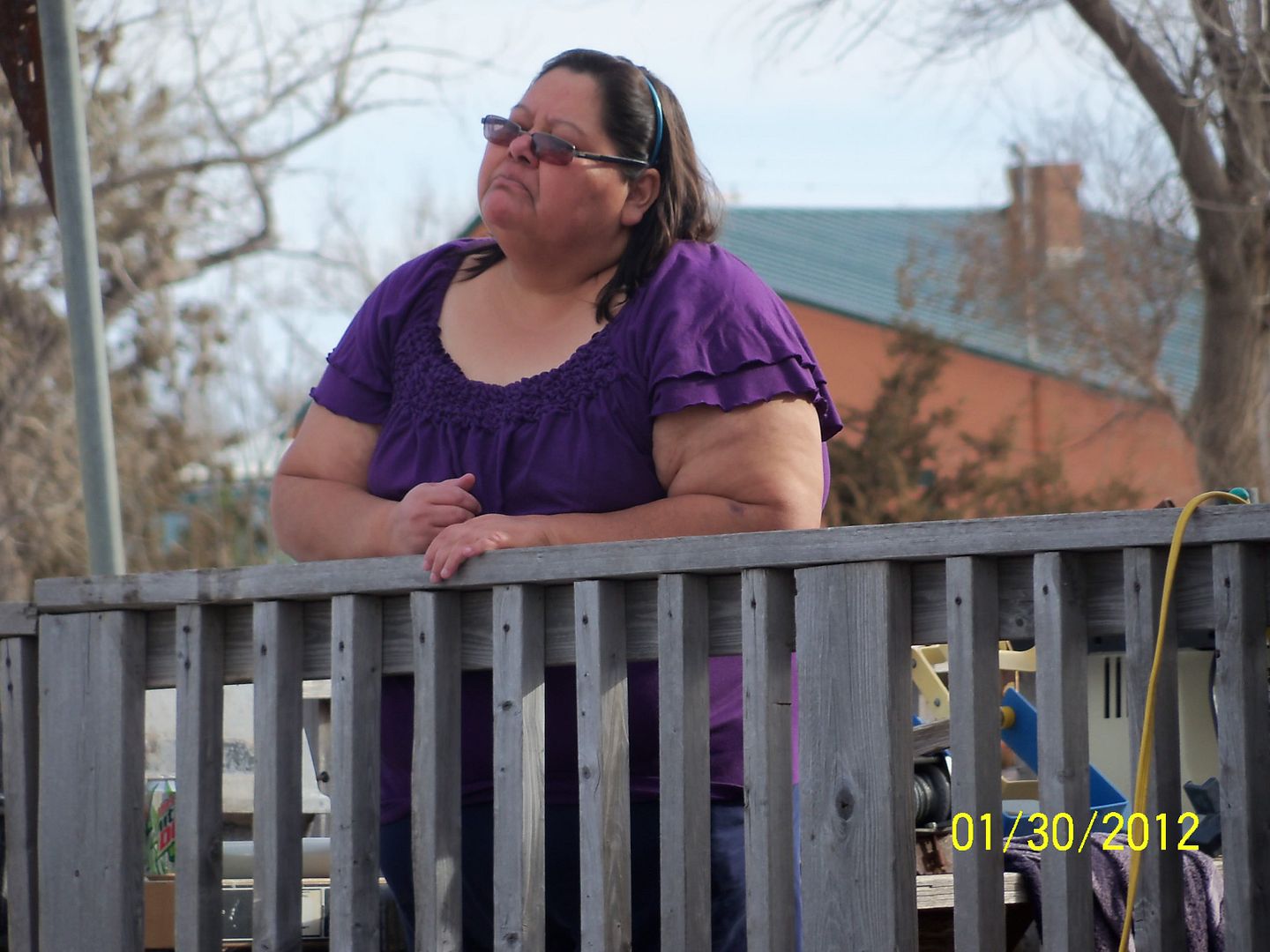 Winter Clothing & Blankets
According to accuweather, it was 11° in Isabel, SD today and Wednesday they are expecting a low of 5. Okiciyap still needs clothing items to distribute during these cold winter months, and we're hoping that you'll keep them in mind as you replace gently used outerwear for children and teenagers.
Gloves
Hats
Scarves
Vests
Hoodies
Coats and Jackets
Snowpants
Snowboots
Snowsuits
New Socks
Blankets
In particular, Cindy has requested new and gently used snow boots and snow pants: "One of the moms at the meeting last nite asked if I would put snow boots and snow pants on the list? That was a really good suggestion. Our kids wait outside of the old school for the buses, some in cars some not, and I remember the ones with no snow boots or snow pants and wind chills upward of -10 to -20."
These clothing items are also always needed:
Jeans (new or gently used):
Girls size 6x to adult junior size 14
Boys size 4 to 36x34
T-shirts (youth sm to lg and adult lg to 3x)
New underwear
New bras or sportsbras
Look for extreme specials, lightly used secondhand clothes, ebay, and look for bulk buys. This is a serious need!
a recent suggestion from dessert guy:
http://www.dpjwholesale.com/....

http://www.dpjwholesale.com/....

A lot of 12 Knit Hat Beanies is $3.54 and a wholesale lot of 12 Pair of Magic Knit Stretch Gloves is $3.10. There is a minimum order of $50 and the site ships via UPS Ground.

For less than $75 six dozen knit caps and six dozen pairs of gloves can be delivered to Okiciyap.

I also have very little experience with winter clothing since I've never lived where it snows so maybe someone can have a look to see if these caps and gloves would be worthwhile.
any thoughts?
Okiciyap (we help) is a 501(c)(3) non-profit organization working to provide a Food Pantry, Youth Center, K-12 educational support, GED & Lakota as a 2nd language class support, and other lifelong learning opportunities for youth and adults. More information is available at the Okiciyap website as well as in the Okiciyap diaries at Daily Kos.
Since Okiciyap is a 501(c)(3) non-profit organization, your donations are tax deductible, with the exception mentioned above of the fundraising effort for the volunteer gift cards.
To mail checks or packages directly to the pantry, please use this address:
Cindy A Taylor
Okiciyap
P O Box 172
Isabel, SD 57633-0172
Please use this widget to make a tax-deductible donation for food and other needs (link):
betson08 has also registered Okiciyap with iGive, which means that your online purchases from participating retailers could automatically generate a donation. Here's the link for more details: http://www.iGive.com/....