I don't know about you, but I love me some Kraft mac n cheese. Ever since I was a wee Chrislove, I've preferred Kraft to any other kind of mac n cheese, including homemade. That preference continues to this day. Of course, I try not to eat too much of it, since it's so damn bad for me, but every once in a while I like to enjoy a plate of Kraft as a throwback to my childhood.
Well, the other day, I was trying to think of something to eat for dinner. I checked my cupboards and refrigerator. I had a pound of hamburger, but I was at a loss as to what I could do with it. Hamburgers didn't sound good, nor did sloppy joes. So I started Googling what to do with hamburger, when I stumbled upon a recipe for ground beef mac n cheese casserole, made with none other than Kraft mac n cheese. The recipe had me there. So I decided to give it a whirl, and I was quite pleased with the results. Follow me below the fold for a great recipe to use on that box of Kraft mac n cheese in your cupboard you don't quite know what to do with.
But First, A Word From Our Sponsor:
Top Comments recognizes the previous day's Top Mojo and strives to promote each day's outstanding comments through nominations made by Kossacks like you. Please send comments (before 9:30pm ET) by email to topcomments@gmail.com or by our KosMail message board. Just click on the Spinning Top™ to make a submission. Look for the Spinning Top™ to pop up in diaries posts around Daily Kos.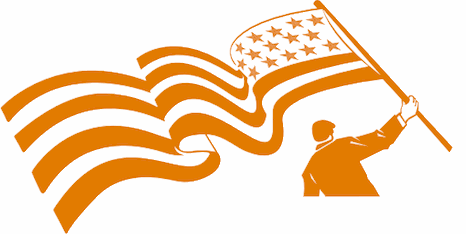 Make sure that you include the direct link to the comment (the URL), which is available by clicking on that comment's date/time. Please let us know your Daily Kos user name if you use email so we can credit you properly. If you send a writeup with the link, we can include that as well. The diarist poster reserves the right to edit all content.
Please come in. You're invited to make yourself at home! Join us beneath the doodle...
Aside from a box of Kraft mac n cheese (I'd recommend the family size) and a pound of ground beef, you'll need 1/2 cup chopped onion (I used onion powder because I hate onions), 1/2 cup chopped green pepper, a large clove of garlic (I used garlic powder because I hate working with actual garlic), 1/2 tablespoon of chili powder, a teaspoon of seasoning salt, a 14.5-ounce can of diced tomatoes (undrained), black pepper, and some shredded cheese of your choice (I used cheddar).
First, chop up the green pepper into small pieces.
Sauté the green pepper in a frying pan, in olive oil, until it is nice and tender.
Then, put the ground beef and the green pepper in a pot. Add the onion and garlic (or, if you're like me, the onion and garlic powders).
Cook until the beef is browned, and then drain the liquid.
Stir in the chili powder and seasoning salt.
Meanwhile, you should be boiling the macaroni according to the instructions on the package.
While the macaroni is boiling, stir the undrained diced tomatoes and Kraft cheese packet into the meat mixture.
When the macaroni is done, drain it, add it to the pot, and mix it up.
Then, resist the urge to eat it and pour the mixture into a greased casserole dish (I actually used a cake pan, but the recipe calls for an 9x9 casserole dish).
Finally, sprinkle some cheese on top of it. Because there aren't quite enough calories in it already.
Bake the casserole uncovered at 350 degrees for 15 to 20 minutes, or until it's hot and bubbly.
And this is the final product. Yumm-o!
I also decided to fry some green beans in butter to have on the side, since, you know, the meal wasn't quite unhealthy enough.
And what you're left with is a freaking awesome meal. Kraft mac n cheese never tasted so good!
TOP COMMENTS
December 26, 2012
Thanks to tonight's Top Comments contributors! Let us hear from YOU
when you find that proficient comment.
From Avila:

From CrazyWin's very thought-provoking The Five Biggest Regrets of the Dying, Dr Erich Bloodaxe RN had an insightful comment that reminded me of how easily many of us choose not to acknowledge uncomfortable facts about life, with a simply stated, elegant reminder of progressive values.
From gizmo59:

There were a few good comments in my diary from earlier today. commonmass made a pithy observation, as did fat old man. here4tehbeer kept me from embarrassing myself completely, and jayden provided the gay icon.
From smileycreek:

The Five Biggest Regrets of the Dying by CrazyWin provoked one of the best comment sections I've enjoyed in a long time, where Kossacks spoke openly about their dreams and regrets. This lively and encouraging conversation about writing opera between edrie and Max Wyvern reminded me of why I love this site so much.
From BeninSC:

I realize that a Top Comments diarist nominating the comment of another Top Comments diarist must come perilously close to self-nomination, but I am nominating this comment by Noddy in last night's TC diary all the same, as her comment includes all of the things I most love to see in comment responses. It is detailed, responsive, topical, well thought out and imaginative! There were quite a few good comments last night, but this, the last response, stood out for me!

In the West Wing episode, Post Hoc, Ergo Propter Hoc, President Bartlet explains the term (from West Wing Transcripts):


After it, therefore because of it. It means one thing follows the other, therefore it was caused by the other, but it's not always true. In fact, it's hardly ever true.

Mike Huckabee and his ilk always interpret ill which befalls their political enemies as the will of God. Yet, if something bad happens to them or their side, it is in SPITE of God's will. With this comment, Positronicus turned the tables on them in Frederick Clarkson's excellent diary on Huck! Lots of good comments in that diary's comment threads!
TOP MOJO
December 25, 2012
(excluding Tip Jars and first comments)
Got mik!
1) A Gray's Lily for her and for you. by Otteray Scribe — 109
2) Tipped and rec'd by Dave in Northridge — 102
3) My brother is in law enforcement in WI and he's by GreenMtnState — 96
4) Wow! Your fine diary challenging the 2nd. . . by DocChap — 94
5) War on the bedrock of our society. by crystal eyes — 89
6) How very Christiany... by Dahankster — 85
7) She's lucky to have you. by DRo — 82
8) They're BOTH excellent, and important. /nt by DeadHead — 77
9) Sorry, didn't know I was stealing your thunder by Navy Vet Terp — 75
10) Prayers for everyone's safety by SallyCat — 75
11) I'm shocked, but sadly, not surprised by marykk — 74
12) Your cornbread is the best for her by Puddytat — 74
13) Scalia has no intellectual integrity. None. by FishOutofWater — 73
14) The holiday season is about love & family by FishOutofWater — 72
15) Wow. by CitizenJoe — 71
16) Terminate the NRA by navajo — 68
17) And you can add by Navy Vet Terp — 66
18) meowy catmus by Debbie in ME — 66
19) Keep an eye on this by marykk — 64
20) If you're a hammer, everything you see is a nail. by HappyinNM — 62
21) I lost my mom last Aug to lung cancer, at 80. by confitesprit — 61
22) No, it's not just the recipe. by glorificus — 61
23) This is a dailykos by eeff — 60
24) Once again, wd, thanks for all you do by filkertom — 57
25) Murray Christmas! by navajo — 56
26) Thank you, CV. by lineatus — 56
27) merri catmus, tricia 'n all :o) by newpioneer — 55
28) R2D2 Tries Meth by navajo — 55
29) Wonderful. Best Wishes For Times Ahead. Just Visit by Gooserock — 55
30) Cornbread by Mr Robert — 54
TOP PHOTOS
December 25, 2012
Enjoy jotter's wonderful PictureQuilt™ below. Just click on the picture and it will magically take you to the comment that features that photo. Have fun, Kossacks!