But First, A Word From Our Sponsor:
Top Comments recognizes the previous day's Top Mojo and strives to promote each day's outstanding comments through nominations made by Kossacks like you. Please send comments (before 9:30pm ET) by email to topcomments@gmail.com or by our KosMail message board. Just click on the Spinning Top™ to make a submission. Look for the Spinning Top™ to pop up in diaries posts around Daily Kos.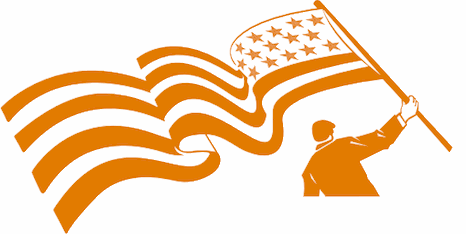 Make sure that you include the direct link to the comment (the URL), which is available by clicking on that comment's date/time. Please let us know your Daily Kos user name if you use email so we can credit you properly. If you send a writeup with the link, we can include that as well. The diarist poster reserves the right to edit all content.
Please come in. You're invited to make yourself at home! Join us beneath the doodle...
Heh. Last night I surely harshed a mellow or two. I mean, who wants to hear ZOMG! All the Critters Are Dying Off!.
I mean, that's like the Church of Bob saying The World Ends Tomorrow And You MAY Die? Really.
(Chuckling at link above. Heh. Repent! Quit your job! Slack off, while there's time!")
In all seriousness, the world's according to Everett of "O Brother, Where Art Thou?" is in a tight spot.

What's to be done?
Well, I thought I would try to show that while, yes, half the major land species of the planet might be gone by the end of the millennium, there's no need to panic....excessively. Panic to needs, I always say. Wait, I never say that, except for then.
Anyway, we're not helpless to help.
My job tonight is to yank y'all back from the edge of gloom, despair and agony (like the song here)...

I think things stand a good chance of becoming better because the means to life more than it is for billions is here. Many on-the-shelf or almost-to-market technologies right now will make traumas and ailments impossible to cure now become routine office visits. More, systems in place to keep these maladies from happening at all, including trauma management through biocomputing uploads, will be available in this century - not just available but widely so.
Consider the things scientists are working on now and when they are likely to make their mark. I'm light on time so I can only do quick and dirty list that won't make sense to everyone. But look for these words in the news, people.
What can save us can save the world. All of it. For all kinds of life.
Programmable Matter 2010s
Quantum Cryptography 2010s
Robotic Surgery 2010s
Resonance Image Interface (Human cognition/emotion mapping) 2010s
Suspended Animation (animal tests) 2020s
Biosensor (ex DNA field-effect transistor) 2020s
Spintronics (magnetoelectronics theory) 2020s
Quantum Dot 2020s
Mind Transfer 2020s
Brain Implant 2020s
Smart Clothing (biomonitoring, Zephyr shirts) 2020s
Theranostics 2020s
Nanomedicine 2020s
Dataverse 2020s
Holovision 2020s
Artificial Photosynthesis (understanding of natural process) 2020s
Androids 2020s
Ampakines (Attention Enhanching Drugs) 2030s
Laser-mediated Gene Expression 2030s
Programmable Proteins 2030s
Utility Fog 2030s
Stem Cells 2030s
Holographic Data Storage (concepts, early research) 2030s
Nanofabrication (hi-tech industries) 2030s
Synthetic Biology (concepts, standardized biological parts inventory) 2030s
Personalized Medicine 2030s
Augmented Reality (AR) 2030s
Adaptive Optics 2030s
Powered Exoskeleton 2040s
Rejuvenation Vaccine 2040s
Pattern Basis Education 2040s
Optogenetics (Light/genetic manipulation of neural states) 2040s
Regenerative Medicine 2050s
Cognitive Apps 2050s
Exocortex 2050s
Proteomics 2050s
3D Printer 2050s
Computational Creativity 2050s
Sensory Substitution/Augment 2050s
Biocomputing 2060s
The dates given are peaks. Someone's going to snap: hey, 3D printers are NOW, yo.
My retort: And 3DP's are such a game changer they won't hit their heyday for two generations.
Consider what it will mean to be alive in the 2050s. Rather what it COULD mean. A world not only without blindness, deafness, deprivations of body and mind and emotional well being but without ignorance, without any excuse for it, with no excuse for bigotry and misunderstanding. A society on the precipice of unimagined greatness.
It could be a wonderful future not more than a sunrise or two away. Or a nightmare beyond terror.
For the tools listed in a hurry above could herald in a golden age..halos to raise people on wings of insight, creativity and compassion... or the same tools could be shackles and collars to bear the world down into horrid thralldom on a level never imagined.
For all dreams start with the mind. Once our tools start magnifying the prospects of thought the next question is: how much do we trust the engineers of these tools, the trustees.
Yet there is much work to do. Much demand for tools as I've listed above.
Someone will make these things reality.
Oh, I forgot to mention: Most of the items on the list above are already under development.
The future's coming, and it's coming for everyone. Let's meet it well.
TOP COMMENTS
May 27, 2012
Thanks to tonight's Top Comments contributors! Let us hear from YOU
when you find that proficient comment.
I'm taking a chance on this 2nd Amendment contribution by Robobagpiper, submitted by kestrel9000, because....I've been kinda wondering myself where Diane Feinstein was all those times she didn't have constructive and sensible to say about other parts of the Bill of Rights. Your mileage may vary.
Noddy goes nuts and submits a haybale of awesome...
koosah reveals the Sasquatch timeline in troubador's diary Questions I Want to Ask Stupid People
billmosby takes the high road in twigg's diary Boys Behaving Badly.
supergreen reminds Republicans that they have to say what they want, and Aythem supports that in Jed Lewison's Front Page diary Republican U.S. Senator: Cut Medicare ... or we'll shut down the government.
kovie nails it on Jed Lewison's front page diary.
Woo!
UPDATE Oops, forgot one...
from Edrie
This has to be the best comment for the new year!

in the diary a new year of sorrow

I grew up poor and hungry, can't stand others (12+ / 0-)

having to live that way. Whenever I have someone in my line that can't cover their food, I do. It has never been more then $8-10. The first person I ever helped was an elderly woman who was $3 short of having enough to cover her meager groceries. I put my hand on her shoulder and said "Nana let me get this." She looked stunned, I told the cashier to put the extra items on my bill and sack them with hers. He gave me a questioning look and told him we were family. So now when it happens I always preface it with, we are family let me help you with this.

The work goes on, the cause endures, the hope still lives and the dreams shall never die. ~ Edward M. (Ted) Kennedy

by cherie clark on Thu Jan 03, 2013 at 02:33:57 PM PST
TOP PHOTOS
January 3, 2013
Enjoy jotter's wonderful PictureQuilt™ below. Just click on the picture and it will magically take you to the comment that features that photo. Have fun, Kossacks!