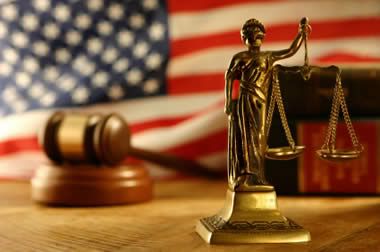 Thomas Beattie is in the news again…undoubtedly not in the way he would like to be. You may recall Beattie as being the transman who gave birth to a child, Susan Juliette Beattie, in Oregon in 2008. He has since given birth to two sons: Austin Alexander Beattie in 2009 and Jensen James Beattie in 2010.
Beattie, an Oregon native, transitioned from female to male and was legally declared a man in Hawaii in 2002 but did not have his female reproductive organs removed because his wife, Nancy, was infertile. Thomas and Nancy married in Honolulu in 2003.
The couple has since moved to Arizona. But not all has gone smoothly for the Beatties. They are now seeking a divorce. And Maricopa County Family Court Judge Douglas Gerlach does not believe that he has legal authority to recognize the Beattie's marriage as a union between a man and a woman.

A judge has questioned whether the state's same-sex marriage ban prevents him from ending the union – along with recognising the marriage's validity – even though the couple are of opposite gender.

Judge Douglas Gerlach of the Maricopa County Family Court said in late June that he was unable to find any legal authority that defines a man as someone who can give birth.
Are we dealing with a same-sex marriage?
Judge Gerlach misses the point of Thomas being legally male. It is not up to him to make the determination as to Beattie's legal gender.
What you have is a man and woman who are married, and their relationship is ending. And it's no different, fundamentally, from other people in that circumstance.

--Shannon Minter, National Center for Lesbian Rights, who is not involved in the case
David Michael Cantor, one of Thomas Beatie's attorneys, said it would be more financially favorable for his client if the marriage weren't recognized by the courts, because Thomas could have to pay Nancy alimony. But Cantor said Thomas wants the divorce as an official recognition that their union was legitimate. "He loses money, but he wants to be told it's valid," Cantor said.
There is a trial set for January 31.