Next week's diary is all ready. It's proofread, it's loaded with clips, and I even had four Top Comments loaded (I've brought them over). I can't sit here all day and wait, and I had books to go back to the library, so I took the books back and as I was walking home with another book about cooking for one it occurred to me that just the sickness and death toll here over the past week would make that particular diary inappropriate. Besides, I haven't evaluated my Ten Days du Kos, the period of time that started with the LA meet-up and ended at Oakland Airport Monday afternoon yet, and when I thought about THAT it has actually been twenty-three days of Kos, thanks in great measure to my involvement with this wonderful family-within-a-family that is Top Comments.
I PROMISE I'm not going to let this ramble on, but you're going to learn more about me than you already know. So, follow me below the word from our sponsor.
But First, A Word From Our Sponsor:
Top Comments recognizes the previous day's Top Mojo and strives to promote each day's outstanding comments through nominations made by Kossacks like you. Please send comments (before 9:30pm ET) by email to topcomments@gmail.com or by our KosMail message board. Just click on the Spinning Top to make a submission. Look for the Spinning Top to pop up in diaries posts around Daily Kos.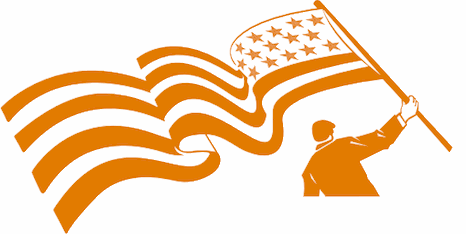 Make sure that you include the direct link to the comment (the URL), which is available by clicking on that comment's date/time. Please let us know your Daily Kos user name if you use email so we can credit you properly. If you send a writeup with the link, we can include that as well. The diarist poster reserves the right to edit all content.
Please come in. You're invited to make yourself at home!
You see, I'm not sure how clear I've made it over the past eight weeks that Jim left me pretty much alone. The two people he spoke to frequently on the phone were two women, one who owned the first building we lived in in San Francisco in 1983, and one in Corona del Mar who we met in the neighborhood we spent most of the 1990s in in Los Angeles. I called them both during the first two days. I haven't heard from either of them since -- well, a couple of sympathy cards. I have one close friend among my colleagues and she's been great through this (she's the person who drove me to the mortuary to pick up the urn and she brought me along for the Christmas dinner she usually has with the unattached and/or Jewish people she went to grad school with). But she's not an every day contact friend.
You reading this now, however, ARE my every day contact friends. That's why it was so serendipitous that one of our merry band here was going to be in the Los Angeles area over New Year's Day, and even more serendipitous that we knew immediately which part of the area was half way -- the illustrious gizmo59. What was halfway was the quiet bucolic college town of Claremont and what was open was the Afghan restaurant Walter's that we had both dined at regularly when we were involved with one of the Claremont colleges. Yes, and we were both there at the same time too, only I was studying history at the Graduate School and he was teaching chemistry at Pomona College as a visiting professor. So probably not. But we knew at least one person in common, and I KNOW I had seen his partner, who was there at the time too, before, in those days. Early dinner, nice walk around the campuses, nice ride home.
And, as I felt about the Kossacks I had met on my two trips to San Francisco before Jim died, it was as if we had known each other for years. If I'm ever within 200 miles of that part of Pennsylvania, I'll gladly make the trip.
(cognitive defect -- I forgot to turn on the timer for the banana and apricot bread pudding I have in the oven. I THINK it needs seven more minutes, but who knows.)
So then on the 12th, we had the first ever LA Kossacks meetup. I had finished what I needed to do at the downtown library earlier than I expected so I arrived early and had some quality time with Shockwave and nyceve and navajo -- and what a nice group of people overall! Two panoramic shots, courtesy of navajo
I'm at the far end of the table and you can see part of my baldish head.
In this one, I'm in the upper-left-hand corner.
25 people. Including Meteor Blades and pico. Also including about 12 people whose screen names I didn't recognize. I knew all the screen names attached to people in San Francisco -- and the fact I didn't here didn't make any difference at all. I didn't get much of a chance to say much beyond hello to jakedog42 but in a subsequent exchange of Kosmails it turns out he'd love to have my company if he decides to drive up to the Bay Area for one of the SF Kossacks events. We'll probably do that some time this spring, too.
I would have gone to the Southern California Inland Empire meetup on January 19 with Shockwave and jakedog42 only I was in the Bay Area as the weekend guest of these special and wonderful people.
The illustrious (and currently flu-ridden)
Steveningen
and his husband
scaboni
.
You already know about most of this
. The thing about that, though, is that you can see from the stuff we did on Saturday and Sunday we really weren't online to see the problems that
rexymeteorite
and
Puddytat
were writing about, and at this site I think the worst thing that can happen as part of your daily experience with Daily Kos is that you find yourself reading a meta diary about a problem that you don't know anything about.
So Monday Steven and I watched the inauguration together, as I think I mentioned in the introduction to the diary about the inaugural address I wrote yesterday. What I didn't mention then was that I told Steven right after we recovered from the line, "If nobody has written a diary on Seneca Falls, Selma and Stonewall by 9 AM tomorrow, I'm going to write one." I packed, we saw more of Vallejo, we did even more bonding, we went to the airport, I flew home. I didn't see much of the net after about 1 PM Monday.
Incidentally, I felt great all weekend. No mood swings, no sojourning in the depths of despair. I felt good Tuesday morning too. I turned on the computer Tuesday morning and there was the news about Translator. It might have been there Monday, and I didn't know him well enough to say anything in the announcement diary. Okay. I got dressed because I had to go out to Pierce College to turn in a revised assignment letter (they mailed it the 9th, I received it on the 18th as I was getting ready to go to the airport, and it said it was due on the 21st). I got home, and set about writing my Seneca Falls, Selma and Stonewall diary and at one point when I saved it I saw the diary commonmass had written. I was glad I was 95% finished because I'm not sure I could have completed it after reading his. I published and I spent the afternoon wrangling mine and looking at his; I had commented pretty far down the thread, so I kosmailed him my phone number because, well, of ALL the people at this blog I had the most recent experience with his situation. I should mention too that I was unaware of who I had become here until, in a diary during NN12, I replied to one of his comments and his reply was along the lines of "a lot of people are wondering why you aren't here." That was a surprise!
And, as you saw, he called during last night's Top Comments activity. 93 minutes after I said hello, some of GMB02's family had just arrived, and we said our goodbyes for the night. Large unruly family. Talk about bonding. I'm not sure if I'm his symbolic older brother or closest uncle, but I know that I'm his good and understanding and willing-to-listen friend. I've spent today except for the trip to the library watching for the update, because I'm afraid I know what the next diary is going to say, and I'm afraid that everybody who has already submitted comments for the quilt will need to do a revision. I don't think I was off the mark, and I'm name-checked in it. So I made a fairly vague comment about the experience of the long telephone conversation in New Day this morning. I'm apparently a candidate for sainthood now.
(That New Day diary, by the way, is interesting insofar as, if you look at my comments in the order I made them, you'll see a depression to mania transformation in progress. I noticed that and I even pointed it out in a comment.)
In my case, the cosmos took away, and then it gave me a self I didn't even know was within me. That's what is really helping me adjust to life by myself. I know I'm still grieving (and now I can worry about my diary for the Grieving Room Monday because it's still about me and not really about Jim yet). Meta tonight. A personal story. A tribute to what Markos has built. I'm not sure Markos realizes it, but whether he does or not doesn't matter.
And now for the real reasons you come here:

TOP COMMENTS
January 23, 2013
Thanks to tonight's Top Comments contributors! Let us hear from YOU when you find that proficient comment.
From Angie in WA State:
In his own diary of great personal strife, commonmass sees the true power of Love, which is that it makes miracles possible. Please send him and GreenMountainBoy02 some love tonight - they need it desperately.
From the same diary, civil wingnut displays just what it is that makes Daily Kos so special. We are not just a blogsite. We are a community that cares about its members, especially in hard times.
From Dbug:
hannah ties together several important issues in her reply to kcc's deservedly rec-listed diary. Dbug's response to her comment is pretty special too.
From notrouble:
In james321's diary, Man Threatens President Obama's Life To Get Medical Care In Prison, Greasy Grant explains how that works and gets a nice dig in at Romneyworld in the process.
From Silvia Nightshade:
Part snark, part reality, dhonig provided the best answer to Vyan's question as to why the mainstream media was characterizing something as a "gang related" shooting at a community college. It's like the old Homeland Security color-coded terror levels, except it helps expose racism in reporting.
From Dave in Northridge, your diarist:
Major Kong tells the truth about the Republican predicament and Anthony Page aka SecondComing provides a "shorter" in Barbara Morrill's front-page diary.
In Meteor Blades's diary about Rachel's segment on the 40th anniversary of Roe v Wade last night, commonmass provides a poignant comment and Dallasdoc completes the thought.
TOP MOJO
January 22, 2013
(excluding Tip Jars and first comments)
Thanks, mik!
Is this the first time all 25 have been from the same diary?
1) Best wishes. by One Pissed Off Liberal — 226
2) I think I can speak for everyone here when I say by billyleeblack16 — 178
3) You keep posting these pics by commonmass — 151
4) Oh, sweetheart. I am so sorry! by allergywoman — 144
5) Thanks. by commonmass — 141
6) I'm hoping for the best by high uintas — 118
7) Sending a prayer here - by Torta — 111
8) my very best to you two... by luckydog — 108
9) Oh sweet, I hold you both close in my by Melanie in IA — 107
10) i can by Laurence Lewis — 103
11) We do what we have to do. by commonmass — 100
12) ps. this prayer comes from by Torta — 95
13) Thanks. They're going to get him well. by commonmass — 95
14) Hey, I live to make your cat happy. by allergywoman — 86
15) Yeah, well, my cat thinks everyone lives by commonmass — 85
16) Thank you Phil ... by maggiejean — 83
17) Commonmass, shall we by Sara R — 82
18) ♥I'm praying♥ by rebel ga — 79
19) PLEASE READ MY COMMENT by vcmvo2 — 78
20) Sending you loving energy, and prayers. by The Marti — 78
21) My friend Carmen is coming to get me to take by commonmass — 77
22) GMB02 is a lucky man to have you and by JimWilson — 76
23) That was awesome. Everyone should watch it. by Bob Johnson — 76
24) My first thought on reading his symptoms by loggersbrat — 76
25) May your BEST hopes be realized! by BeninSC — 75
26) Oh geeze!! by radical simplicity — 75
27) And the rich think by Leap Year — 74
28) Oh, my gosh. by CJB — 73
29) pps. worth reading: GreenMountainBoy02's diary by Torta — 73
30) Storming heaven with prayers right now by Cinnamon — 72
31) I think he's going to need it. by commonmass — 72
32) ((((((((commonmass and GreenMountainBoy2))))))))​)) by Chacounne — 72
33) peace...hugs and well wishes. by Glen The Plumber — 72
TOP PHOTOS
January 22, 2013
Enjoy jotter's wonderful PictureQuilt below. Just click on the picture and it will magically take you to the comment that features that photo. Have fun, Kossacks!