But First, A Word From Our Sponsor:
Top Comments recognizes the previous day's Top Mojo and strives to promote each day's outstanding comments through nominations made by Kossacks like you. Please send comments (before 9:30pm ET) by email to topcomments@gmail.com or by our KosMail message board. Just click on the Spinning Top™ to make a submission. Look for the Spinning Top™ to pop up in diaries posts around Daily Kos.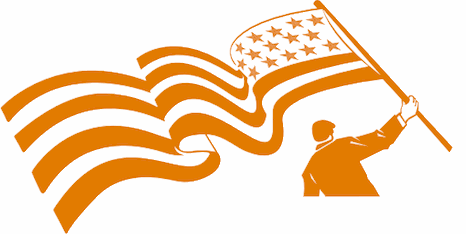 Make sure that you include the direct link to the comment (the URL), which is available by clicking on that comment's date/time. Please let us know your Daily Kos user name if you use email so we can credit you properly. If you send a writeup with the link, we can include that as well. The diarist poster reserves the right to edit all content.
Please come in. You're invited to make yourself at home! Join us beneath the doodle...
On Monday, the Netherlands' Queen Beatrix announced that she is abdicating the throne after 33 years to her eldest son, Willem Alexander. The queen, who turned 75 on January 31st, said she will abdicate on April 30. April 30th is significant in that it coincides with Koninginnedag, or Queen's Day, a wildly popular holiday in the Netherlands that celebrates the birthday of Queen Juliana, the mother of Queen Beatrix. 2013 also begins the 200 year celebration of the formal unifying of the Kingdom of the Netherlands. And finally, that same day, Beatrix's eldest son, Willem Alexander, will be appointed king at his investiture in Amsterdam. Note that word investiture. The Dutch do not crown their monarchs. Willem Alexander will become the Netherlands' first king since Willem III died in 1890.
Unlike most European monarchies, abdication within the House of Orange is common. She will be the third successive Dutch monarch to abdicate the throne, following her mother and grandmother. "Responsibility for our country must now lie in the hands of a new generation" she said in her televised announcement on Monday. You won't be hearing anything like that coming from Queen Elizabeth II anytime soon. The British monarchs hold on to the job like a pope. There is an oft repeated anecdote that when Queen Elizabeth heard that Juliana would be abdicating in favor of her daughter Beatrix, she slammed the phone down and frothed that this was "typically Dutch". It is said she stayed in a foul humour for days. I would have loved to have been a fly on the wall when she heard about Beatrix.
I know that as Americans we are supposed to eschew monarchies. However, I have always admired the constitutional monarchy of the Netherlands. It wields far less power and influence than the British counterpart, remaining largely a symbolic presence of Dutch unity. Although she got off to a rough start, being perceived as more distant and cold than her mother, people warmed to her own style. When I first started visiting Holland back in the late 80s, I was charmed by the almost universally high esteem the Dutch showed for their queen, if not for the person for the position. It wasn't uncommon to be at a brown bar (dubbed such for the brown tobacco stains on the walls) and witness someone raise a glass of genever to her health and everyone meeting the toast with gusto. Sure, over the years I've heard some Dutch people advocate for the dissolution of the monarchy, citing similar reasons the British usually give. However, she remains a deeply popular figure and the monarchy remains on solid footing.
That is not to say the Willem Alexander doesn't have some work to do to win over Dutch hearts and minds. He has struggled over the years to improve his popularity with the nation. The 45-year-old father of three young daughters, an International Olympic Committee member, a pilot and a water management expert, he has been noted for lacking charisma. His choice in marriage was met with fierce controversy. In February of 2002, he married Máxima Zorreguieta Cerruti, daughter of Jorge Zorreguieta. Zorrequieta held the position of Minister of Agriculture in the regime of General Jorge Rafael Videla, a military dictator who ruled Argentina from 1976 to 1981 and who committed horrific atrocities against his own people. The marriage went forward even though the father of the bride was barred from attending the wedding. Over the years, though, the controversy has waned and Máxima has become a much loved member of the royal family. She began learning Dutch about the same time I did. Obviously she had the best language instruction money could buy, but her quick command of the language surprised everyone and served to make me jealous. She is now such an admired figure she can only help the new king as he embarks on his reign. She will take the title of Queen Consort.
By way of this diary, I am opening a discussion with Brian about moving our planned vacation up early to include a stop in Amsterdam before we head south. I have been in Amsterdam on April 30th to celebrate Queen's Day, and I can say without reservation that it was one of the most memorable days of my life. The Dutch are at their best when they are celebrating in the streets together and they know how to give one hell of a party. Given the rare confluence of events this year, I can only imagine what an amazing celebration is about to take place. I would love to be a part of it. We shall see.
Now on to Tops!
TOP PHOTOS
February 2, 2013
Enjoy jotter's wonderful PictureQuilt™ below. Just click on the picture and it will magically take you to the comment that features that photo. Have fun, Kossacks!