I really didn't have much to say about the first week of school this semester. Okay, I walked into the wrong classroom twice and, even though everything about the syllabus EXCEPT the time and the room number are the same, the 3:45 class got the 7:00 syllabi and the 7:00 class is getting the 3:45 syllabi. How much cognitive defect can I put you through anyway?
So when Noddy ran her hoax diary Monday, it reminded me that I've intended to write about the hoax I discovered doing research for my dissertation. That's what's below the fold.
But First, A Word From Our Sponsor:
Top Comments recognizes the previous day's Top Mojo and strives to promote each day's outstanding comments through nominations made by Kossacks like you. Please send comments (before 9:30pm ET) by email to topcomments@gmail.com or by our KosMail message board. Just click on the Spinning Top to make a submission. Look for the Spinning Top to pop up in diaries posts around Daily Kos.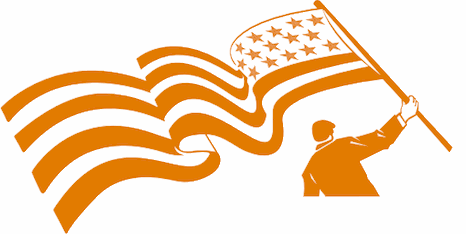 Make sure that you include the direct link to the comment (the URL), which is available by clicking on that comment's date/time. Please let us know your Daily Kos user name if you use email so we can credit you properly. If you send a writeup with the link, we can include that as well. The diarist poster reserves the right to edit all content.
Please come in. You're invited to make yourself at home!
Paul Jordan Smith, pictured to the left in a photograph by his freind Edward Weston, suthor of a concordance to James Joyce's modernist novel
Ulysses
in 1927, who was preparing a translation of Sir Thomas Burton's
The Anatomy of Melancholy
with the modernist critic Floyd Dell and who was soon to become the literary editor of the Los Angeles Times, was not thrilled with modernism in art (he saw the paintings from the Armory Show in Chicago and hated most of them). In 1924, after debating the merits of modernist art with Edward Weston and Edward Kaminski, a professor of art at Pomona College, he bet that if he threw some paint on a canvas and exhibited it under a strange foreign name, critics would notice.
The bet lay quiet until Jordan Smith saw what his wife, Sarah Bixby Smith (yes, that's Bixby, as in Bixby Knolls, as in Long Beach), had created when Kaminski, who was in charge of the annual Pomona Valley art exhibit, asked her to paint something more modern in style than her usual work for that year's fair. Bixby Smith, a naturalist landscape painter with talent, had produced an abstract impressionist landscape in great bands of color with no distinctive forms. This offended Jordan Smith because he believed that the artist's task should be an attempt to find imaginative concepts of the world and to translate them so the viewer could share the artist's feelings; in the new pictures, he "saw nothing but confusion and ugliness . . . neither a portrait of society nor satire."
Jordan Smith took a large canvas, borrowed some brushes and paint, and drew a large woman with her arm raised, holding what was originally a starfish but which became a banana.
A young art critic Sarah's son Llewellyn Bixby Smith had brought to the house asked Jordan Smith what he thought of the painting before he committed to an opinion of it. When Jordan Smith told him that he thought it was "simply rotten," the critic replied
I don't believe anyone has the right to judge a painting unless he knows what is in the soul of the artist
On that basis, Jordan Smith joined the "No Jury" group (the New York Society of Independent Artists, which had been founded by the French modern – and famously modernist -- artist Marcel Duchamp in 1917) in New York as "Pavel Jerdanovitch" of the "Disumbrationist School" (so-called because Jordan Smith was unable to paint shadows), had the painting, which he had originally called "Yes, We Have No Bananas," framed, and submitted it under the title "Exaltation."
In the spring of 1925, two French critics viewed the painting at the Society of Independent Artists held at the Waldorf Astoria gallery. Comte Chabrier, the art critic for the La Revue du Vrai et du Beau, and Henry de Montal-Faubelle, critic for Les Artistes d'aujourd'hui, having both returned to Paris with the intention of writing about his work, wrote to the address they had for "Jerdanovitch" to ask for biographical details and a photograph.
Since Jordan Smith had not invented a biography (he was not sufficiently fluent in French to compose a letter without help, and he wanted to grow a ratty beard in imitation of Leon Trotsky), he delayed writing the letter. When he finally sent it, the letter claimed that he had been born in Moscow, grew up in Chicago in the stockyard district, sent to the South Sea Islands to recover from tuberculosis, and now lived in Southern California. Comte Chabrier's article, which appeared in the September issue, called "Jerdanovich" a pioneer among American artists.
The following year, Jordan Smith was invited to submit to another Society of Independent Artists show to be held at Marshall Field in Chicago. As Jordan Smith later wrote
this time I did not intend to waste any good canvas. I bought a huge wall board at a carpenter's shop and on it I painted a washerwoman at her tub, with a gay rooster perched on the clothes line post in front of her, and a small boy lifting her purse from a stool in the rear. . . . [A]ccording to their rules, it seemed that my new picture was about fourteen inches too wide to meet their requirements. Nothing daunted, I picked up a saw and whacked off the small boy, just leaving his little grasping hand reaching for the pocketbook.
He called this picture "Aspiration." C. J. Bulliett, a fierce supporter of modernism who wrote for the
Chicago Evening Post,
called it "a delightful jumble of Gauguin, Pop Hart and Negro Minstrelsy" in the Post
Magazine of the Art World
and picked it out of 487 paintings to illustrate the front-page article he wrote about the show. "Aspiration" was even reproduced in what Upton Sinclair called a "sumptuous volume" published in Paris-- L
'art Contemporain: Livre d'or
(issued by the publishers of
La Revue du Vrai et du Beau
); Sinclair wrote, "Many painters would sell one of their Gaugin [sic] eyes to be included in it."
In 1927, Jordan Smith exhibited in Buffalo, and, once again, the French critics found him there. A writer in La Revue Moderne, in an article which discussed Jerdanovich and two other modernist artists, stated that something about Jerdanovitch's paintings made him think of Cezanne. Jordan Smith completed five more paintings as "Jerdanovitch;" he called them collectively "The Seven Deadly Sins."
In August of 1927, Jordan Smith wearied of the hoax, and, with the help of the novelist Gordon Ray Young, exposed it in the Los Angeles Times. Jordan Smith said that he had demonstrated that it is unnecessary to know anything about painting to win the approval of at least some "modernists" in the art world, and that he let the hoax go on for as long as he did because, after the reaction to "Aspiration," it was simply too good to spoil.
The story received a great deal of attention both within the United States and in Europe. Jordan Smith saved press clippings from, among other newspapers, the Berliner Tageblatt (Upton Sinclair, Pawel Jordanowitch, ein Künstlerscherz, translated from the English, 5 October 1927), the American Weekly of Great Britain ("How Mr. Smith Hoaxed the 'High-Brow Art Critics," n.d), and Oslo's Tidens Tegn (17 September 1927). The Sydney (Australia) Morning Herald, in 1934, described it as "one of the most famous art hoaxes of the century ("From Our New York Office," "The Mind Behind the Hoax" [23 February]).
The reaction to his announcement annoyed Jordan Smith: he observed that he had become the "unwilling champion" of third-rate artists who had never had their paintings exhibited. Further, he reported
many of the critics in America contended that since I was already a writer . . . I had artistic ability, but was either too ignorant or too stubborn to . . . acknowledge it.
Arthur Millier, the art critic of the
Los Angeles Times
, used the hoax to demonstrate that it was easier to fool people than to create art, and chided Jordan Smith for ending the hoax before he exposed even more art critics.
Even though the ruse had been revealed and widely covered, "Jerdanovitch" exhibited one more time. Robert Vose, understood to be the most significant art dealer in Boston in the early 1930s, asked Jordan Smith to produce three more Jerdanovitch pictures
the worse you can make them, the better
for a show in his gallery in late January 1931.
Jordan Smith complied, and the one he liked best was called "Gination:" it depicted a lopsided woman standing beside a badly painted bottle of gin with a real Gordon's Gin label pasted on. He described it as a depiction of "the appalling effects of alcohol on Hollywood women of the studios." Although the hoax had been exposed, the Boston critics were fooled again, and Vose reported that the exhibition was more thoroughly and widely noticed in the press than any other exhibition he knew of. It drew almost as much attention from the press as the unveiling of the hoax had – articles about the show ran on the front page of both Tuesday, 27 January and the Wednesday, 28 January 1931 issue of the Boston Globe.
BARELY rewritten from my dissertation. Mostly from Paul Jordan Smith, The Road I Came (1960) and from Box 42 of the collection he left at the Special Collections library at UCLA. This is why I like archival work so much, because you really don't know what you'll find in any given collection.
And now for the real reasons you come here:

TOP COMMENTS
February 6, 2013
Thanks to tonight's Top Comments contributors! Let us hear from YOU when you find that proficient comment.
From BeninSC:
Clearly this highly recommended comment on the fired Applebee's waitress by quiet in NC has received its share of appreciation, but I don't care, I am submitting it anyway, for more!

(From mconvente's fine diary on the subject!)
From cskendrick:
foresterbob tells a storyto explain anthropogenic climate change more easilyin Jim in IA's diary, Watching Earth as it Breathes.
From your diarist, Dave in Northridge:
We don't usually see the New Testament being used to make points here, but this comment from dewtx in mconvente's diary about the fired Applebee's waitress (I give God 10%. You get nothing) just made me smile.
In Eclectablog's diary about the latest idiocy from the Republican-controlled Michigan legislature, Wisper explains how the Republican legislator's mind works.
TOP MOJO
February 5, 2013
(excluding Tip Jars and first comments)
Thanks, mik!
1) The problem's not the package by Dallasdoc — 144
2) From someone recently disabled by Chinton — 106
3) You Don't Understand. The Goal is th Policy Itself by Gooserock — 99
4) Extra-judicial punishment by TarheelDem — 85
5) Thanks by ActivistGuy — 82
6) I am so very sorry you are going through this by jplanner — 76
7) A Hai from Jeoffy-cat and a short update: by commonmass — 73
8) The point is to shine light on it by lunachickie — 73
9) If you are legally blind (which doesn't mean no by joynow — 72
10) Dude, this is important. by BenderRodriguez — 67
11) Thanks by ActivistGuy — 62
12) Better than that. Here's his response - by confitesprit — 62
13) Glad to be back here by Denise Oliver Velez — 60
14) Your by Free Jazz at High Noon — 56
15) The problem is that some who think they by LilithGardener — 55
16) not even after paying for it. by Murphoney — 54
17) Please keep Mott in your thoughts. by NormAl1792 — 54
18) Is he going to allow by CFAmick — 54
19) Leak about waterboarding to journalists in an by JesseCW — 53
20) Brownback either does know and doesn't care by blue aardvark — 52
21) Please give this diary a rec so it stays on the by navajo — 52
22) If you want to write by SilverWillow — 52
23) Rule of law? by Words In Action — 52
24) A few years ago,I volunteered by tardis10 — 51
25) just another winger by jfromga — 50
26) I just went and looked at it. by JR — 50
27) I have been poor. by TomP — 50
28) Utter breakdown of the rule of law by SethRightmer — 50
29) Daily Doll ~ Seal Bi-Color girl by funluvn1 — 49
30) I don't think these have much change of passing by Cartoon Peril — 48
For an explanation of How Top Mojo Works, see mik's FAQing Top Mojo



TOP PHOTOS
February 5, 2013
Enjoy jotter's wonderful PictureQuilt below. Just click on the picture and it will magically take you to the comment that features that photo. Have fun, Kossacks!